LIVE UPDATES: Operation Protective Edge, Day 14
IDF death toll rises to 25; Shooting attack in West Bank; Clashes in East Jerusalem; Egypt mulls changes to truce proposal; Gaza militants infiltrate south; Gaza death toll rises to 508.
IDF armored personnel carriers in Gaza.
Credit: AP
Two terrorist cells infiltrated southern Israel via a tunnel from the Gaza Strip on Monday, as Israel began the 14th day of Operation Protective Edge. Casualties were reported among Israel Defense Forces troops. Roads were closed and residents ordered to remain indoors until just after 10 A.M., when the incident was declared over. Meanwhile, the Israel Defense Forces advanced into the Strip overnight, and clashes were reported in a number of areas. Two apparent tunnel sites were located by forces.
The UN Security Council ended an emergency session late Sunday expressing "serious concern" about the rising civilian death toll and demanding an immediate end to hostilities. U.S. Secretary of State John Kerry, meanwhile, will be arriving in Israel later Monday.
The Israel Defense Forces released the names of six of the thirteen soldiers killed in the fighting in Gaza on Saturday night and Sunday. On Monday, the IDF said seven more soldiers were killed, bringing the death toll of IDF soldiers to 25 since the ground operation began late last week.
At least 130 Palestinians have been killed since Israel began its ground incursion, raising the death toll in Gaza to 508 since the beginning of the operation 14 days ago, with 3,130 wounded.
SUBSCRIBE TO HAARETZ AND GET FULL COVERAGE
For Tuesday's live updates, click here
11:55 P.M. Some 18,000 people attending funeral of soldier Sean Carmeli in Haifa. (Haaretz)
11:07 P.M. Rocket alert in Ashdod, Ashkelon regions. (Haaretz)
11:05 P.M. Police close off road 232 near the Gaza border, due to fears of a security-related incident. Details to follow. (Haaretz)
10:54 P.M. Seven rockets explode in open areas in Be'er Sheva; sirens sounded (Haaretz)
10:45 P.M. Hundreds of right-wing protesters rally in Jaffa, chanting 'death to Arabs;' Border police troops cordon off swaths of the mixed Arab-Jewish neighborhood. (Haaretz)
10:10 P.M. A Rocket explodes near Route 5 in central Israel, two rockets intercepted over Ashdod. Earlier, rocket sirens were sounded in central Israel. (Gili Cohen)
9:03 P.M. The IDF released the names of the other six soldiers killed in the last 24 hours: Lt. Col. Dolev Keidar, 38, of Modi'in; Sergeant Nadav Goldmacher, 23, of Be'er Sheva; Warrant Officer Baynesain Kasahun, 39, of Netivot; 1st Lt. Yuval Heiman, 21, of Efrat – all four were killed by anti-tank rocket fired by Gaza militants, in a breach into Israeli territory near Nir Am.
Staff Sergeant Tal Ifrach, 21, of Rishon Letzion, who served in the Golani Brigade, was killed in a firefight inside the Strip by an anti-tank rocket, in the same incident in which Staff Sergeant Yuval Dagan, whose name was released earlier, was killed. Staff Sergeant Jordan Ben Simon, 22, of Ashkelon, also from Golani, was killed on Sunday in the Strip by friendly fire.
8:42 P.M. Probe into Saturday's incident, in which seven Golani troops were killed when their APC was hit by an RPG, reveals they were hit after their armored vehicle stalled. The IDF says the decision to deploy the soldiers in an old APC was made with awareness of the lacking protection the APC provided. (Gili Cohen)
8:30 P.M. Turkey's government announces a three-day period of national mourning, starting on Tuesday, in a show of solidarity with Palestinians in Gaza. (AP)
7:45 P.M. Seven Israeli soldiers and officers killed in last 24 hours in the Gaza fighting, the IDF Spokesperson's reported, raising the IDF death toll of Operation Protective Edge to 25.
Four were killed in the morning incident in which 10 Palestinian gunmen breached the Israeli border near Nir Am. The soldiers were killed by an anti-tank rocket fired at them by the gunmen. Two other soldiers were killed by an anti-tank rocket in a separate incident in the Gaza Strip, during a firefight with Palestinian gunmen – one of them is Staff Sergeant Yuval Dagan, 22, of Kfar Saba, from the Golani Brigade. Another soldier was killed on Saturday by friendly fire in the Strip.
The IDF Spokesperson's Unit also stated that in the last 24 hours three soldiers were seriously wounded, eight were moderately wounded, and 19 other soldiers sustained light wounds in Israeli army activity in the Strip. (Gili Cohen)
7:26 P.M.Israeli Foreign Minister Lieberman says: "We will work to prevent Al-Jazeera TV from operating in Israel." (Barak Ravid)
7:08 P.M. Palestinian President Mahmoud Abbas's entourage in Qatar stated that his meeting with Hamas leader Khaled Meshal was "good and important. Abbas and Meshal agreed that they're interested in immediate cease-fire and in Egyptian involvement, despite reservations about the Egyptian initiative. Fatah senior official Azam al-Hamd was sent to Cairo to promote efforts there." (Jack Khoury)
6:58 P.M. Iron Dome intercepts a rocket above central Israel. Another rocket intercepted above Yavneh. Earlier, rocket sirens were sounded in central Israel, including in Bat Yam, Holon, Rishon Letzion, and in the vicinity of the international airport. (Gili Cohen)
6:27 P.M. Hamas senior official Ismail Haniyeh says: "Our people's demands are clear – a cessation of aggression and a promise that it will not be resumed, removing the blockade and releasing the prisoners arrested during the IDF's activities in the West Bank." (Jack Khoury)
6:18 P.M. In an address at the White House, U.S. President Barack Obama says he instructed secretary of state John Kerry to push for an immediate cease-fire. Obama says the U.S. is seriously concerned over the rising number of Palestinian civilian casualties, and over the loss of life on the Israeli side. "We don't want to see any more Palestinian civilians killed," Obama says. (Haaretz)
6:00 P.M. Egypt might be willing to amend its truce initiative to end the fighting in Gaza in order to accommodate the Palestinian militant movement Hamas, which had rejected its terms, three Egyptian officials told Reuters.
"Egypt does not mind adding some of Hamas's conditions provided that all involved parties approve," a senior Egyptian official said.
The change in the Egyptian stance is believed to have occurred against the background of a meeting between Palestinian President Mahmoud Abbas and Hamas leader Khaled Meshal in Doha, capital of Qatar. According to Palestinian sources, the new offer will be adopted by the Palestinians, and presented on their behalf to the Arab League, the UN chief and the U.S. Secretary of State John Kerry. At this stage it is still unclear what understandings have been reached by the Palestinians and Egypt, but it is believed that they include a reopening of the Rafah Crossing, to be manned by Palestinian Authority presidential guard and police. (Reuters, Jack Khoury)
5:43 P.M. Rocket explodes inside community in the Eshkol Regional Council. No damage caused. Earlier, rocket alerts were sounded in Ashkelon and in the Hof Ashkelon Regional Council.
The condition of the three-month-old girl, seriously wounded by a rocket explosion near Dimona several days ago, has improved. She is hospitalized in the Soroka Medical Center, Be'er Sheva, and her condition is still serious, but she is breathing autonomously. (Shirly Seidler)
5:30 P.M. Rocket explodes in Ashkelon parking lot, causing damage to vehicles and to a nearby building. Four people suffer from shock. Another rocket explodes in an open area in the Yoav Regional Council. Earlier, rocket sirens were sounded in Ahskelon, Kiryat Malachi, and in the Be'er Tuvia, Yoav, Gderot and Hof Ashkelon Regional Councils. (Shirly Seidler)
5:10 P.M. Commander of the IDF Southern Command, Maj.Gen. Sami Turgeman, says Israeli troops have uncovered 14 tunnels in the Gaza Strip since the operation began, two of which targeting Israeli communities near the border – Netiv Haasara and Kerem Shalom.
Israeli army officers estimate that Hamas has put in hundreds of thousands of work hours into digging the tunnels, and has upgraded its underground activity significantly over the last decade. According to the IDF, while Hamas tunnels reached only 10 meters underground, the average depth of tunnels found now is 25 meters, and are reinforced with concrete. The Israeli army believes hundreds or possibly thousands of the Strip's residents are involved in the construction of the tunnels. (Gili Cohen)
5:00 P.M. Medecins Sans Frontieres (Doctors Without Borders) has called on Israel to stop shelling in the Gaza Strip, saying it is complicating efforts to provide care. In a statement published on its website Sunday, MSF said, "the majority of the dead and wounded in Gaza are civilians and medical workers are also coming under fire."
The organization also said it had witnessed two paramedics who had died and two others who were injured whilst trying to rescue wounded from Shujaiyeh. In addition, MSF said, "a clearly identified MSF vehicle escaped an air strike 300 meters away." It added that Israeli authorities had promised secure movements for the organization from the Erez border crossing to Gaza City "so that an incoming surgical team could be picked up."
In addition, MSF cited its field coordinator in Gaza, Nicolas Palarus, saying, "United Nations shelters are now overcrowded and hygiene conditions are extremely worrying." (Haaretz)
3:45 P.M. Israeli tank shell hits the third floor of Al-Aqsa hospital in the central Gaza Strip, killing five people and wounding 70, Gaza Health Ministry says. A spokesman for the ministry says the third floor houses an intensive care unit and operating rooms. Other shells had fallen around the hospital, he says, with officials calling on the Red Cross to help evacuate patients. According to the report, all the casualties are medical personnel and patients.
It was also reported that ambulances were called in to evacuate the wounded to the Shifa Hospital in Gaza City, but were fired upon by IDF troops, damaging two vehicles, the spokesman said. The IDF does not allow emergency teams to evacuate wounded with prior coordination through the Red Cross – a process which can take hours. (Jack Khoury, Amira Hass)
3:27 P.M. IDF armored unit fires at three gunmen in Gaza Strip, killing two.
So far, Israeli troops uncovered 45 tunnel shafts, some inside homes and mosques, the IDF Spokesperson's Unit says. Since the ground incursion into Gaza began, 160 militants were killed. (Gili Cohen)
2:58 P.M. Prime Minister Benjamin Netanyahu says the operation will expand until its goals are achieved. "The IDF is advancing on the ground according to plans, and the operation will continue to expand until its goal is achieved – restoring the calm to Israeli citizens for a long time," Netanyahu says after a meeting with Defense Minister Moshe Ya'alon, Chief of Staff Benny Gantz and the commander of the IDF Southern Command, Maj. Gen. Sami Turgeman.
"Achievements in fighting on the ground are clear. I'm impressed by the actions targeting the tunnels, it's been getting results beyond our expectations. In the name of the nation of Israel, I say to all troops on the ground that we're proud of their courage and pray for their safety. A military campaign is a complex affair, and it has tough moments. I'm sure that together, with a joint effort, we'll reach our goal." (Jonathan Lis)
2:42 P.M. 16-year-old Palestinian hospitalized at Barzilai Medical Center in Ashkelon in moderate condition.
2:42 P.M. Two rockets explode in open areas in Eshkol Regional Council. (Shirly Seidler)
2:12 P.M.Rocket explodes inside town in Sha'ar Henegev Council. (Shirly Seidler)
1:32 P.M. Foreign Minister Avigdor Lieberman issues Facebook call to Israelis not to shop at Arab stores in general strike over Gaza fighting. (Haaretz) Read full article
The Israeli-Arab population responded enthusiastically to the Higher Arab Monitoring Committee's call to open a general strike in protest of the operation in the Gaza Strip and the deaths of Palestinian civilians.
A relatively large number of residents in the major Arab cities – including Nazareth, Umm al Fahm and Sakhnin - and various smaller communities responded to the call, particularly compared to previously committee calls for strikes, which are usually ignored by Israeli-Arab public turned a cheek.
The troubling pictures emerging from Gaza – particularly those that came out of Shujaiyeh – have shaken up the Israeli-Arab population, and in the face of those pictures they can't remain indifferent, the committee said. In addition to the strike, the committee is holding a day of mourning and a vigil procession at 5:00 P.M. in central Nazareth. (Jack Khoury)
1:31 P.M. UNRWA Spokesman Chris Guinness says 85,000 Gaza residents have fled to its shelters in Gaza. (Gili Cohen)
1:18 P.M. Rocket barrage resumes on Ashkelon and Gaza border towns. (Haaretz)
1:10 P.M. Rocket alarm sirens sound in Ashdod and Ashkelon. (Haaretz)
12:53 P.M. UN Human Rights Council to hold emergency session on Gaza on Wednesday at the request of Egypt.
Egypt's request, made on behalf of the Arab Group of countries, was backed by the requisite minimum of 16 member states of the 47-member forum, including China, Russia and Saudi Arabia, the UN said.(Reuters)
12:48 P.M. French Interior Minister Bernard Cazeneuve visited the city of Sarcelles, near Paris, the site of violent pro-Palestinian riots on Sunday. "When people attack a synagogue or burn down a delicatessen only because the owners are Jewish, they commit an anti-Semitic act," said the minister. Cazeneuve added that there is room to discuss the fighting in Gaza, but France "will not stand for attacks on synagogues or businesses, only because they belong to Jews. Nothing can justify violence of this kind."
France was in turmoil over the weekend after authorities banned pro-Palestinian demonstrations. A demonstration organized by the "Jewish Defense League," associated with the far-right Kach movement, was banned as well. French President Francois Hollande and French Prime Minister Manuel Valls have both condemned the "new wave of anti-Semitism" stating that they have a zero-tolerance policy toward violence against Jews. (Roni Bar)
12:36 P.M. Hezbollah Secretary-General Hassan Nasrallah told Hamas political chief Khaled Meshal and Islamic Jihad leader Ramadan Shalah in a telephone conversation that he praised their resistance against Israel, adding that his organization was prepared to assist them in their struggle. (Jack Khoury)
12:22 P.M. Hamas claims it has kidnapped an Israeli soldier, and has created several Facebook pages in the soldier's name. Ron Prosor, Israel's UN ambassador, has denied all reports that the soldier had been kidnapped.
On one of the Facebook pages, the moderators claim that they are prepared to mediate with Israel for the soldier's return. (Haaretz)
11:46 A.M. Two rockets intercepted over greater Tel Aviv (Gili Cohen)
11:42 A.M. Rocket sirens sound in central Israeli cities including Tel Aviv, Rishon Letzion, in southern cities of Ashdod and Ashkelon, and in Beit Shemesh and the hills west of Jerusalem. (Haaretz)
11:34 A.M. Rocket barrage fired at south and central Israel (Haaretz)
11:00 A.M.The Gaza Health Ministry updates death toll since operation began to 508 with 3,150 wounded.
According to Palestinian sources 10people were killed and 25 wounded when an IDF shell struck ffamily house in north-west Rafah, according to Palestinian sources Among the dead are seven children and two women. Palestinians also say that number of dead in the attack on the Abu Jama'e family compound in Khan Yunis rose to 25. (Jack Khoury) Read the full article
11:08 A.M. Rocket alert sirens sound in Nahal Oz and Alumim in southern Israel (Haaretz)
10:21 A.M. IDF releases name of Master Sergeant Moshe Malko, 20 of Jerusalem, killed Sunday in Gaza fighting. He will be laid to rest on Mount Herzl at 8 P.M. (Gili Cohen)
10:16 A.M. Security incident in southern Israel is over: Most roads in area of infiltration reopen to traffic, except Route 4 from Yad Mordechai Junction to Nativ Ha'asarah. Residents permitted to leave their homes. (Shirly Seidler)
Two interceptions reported over Sderot (Gili Cohen)
10:15 A.M. Israeli Arab communities declare day of mourning and general strike over fighting in Gaza (Jack Khoury)
10:06 A.M. Three rockets explode in Sha'ar Hanegev Regional Council, mortar shell in Eshkol. (Shirly Seidler).
9:50 A.M. Casualties reported among IDF forces during infiltration this morning near Nir Am. (Gili Cohen)
9:18 A.M. Defense Minister Moshe Ya'alon told the Knesset Foreign Affairs and Defense Committee on Monday that the operation comprised a number of goals, with a particular focus on demolishing the tunnels in the Gaza Strip. More than 2,700 targets, including rocket-launchers, terrorist homes and tunnels have been attacked so far, he said. The defense establishment is prepared to continue the operation as long as necessary and will enlist further reservist troops as needed until calm is restored, he said.
9:07 A.M. Rocket alert sounds in Sha'ar Henegev Council. (Haaretz)
8:46 A.M. Two terrorist cells infiltrated southern Israel near Kibbutz Nir Am through a tunnel in the northern Gaza Strip. The Israel Air Force opened fire on the first cell the moment it was identified by IDF surveillance, and identified a hit. The second cell that infiltrated fired an anti-tank missile at an army vehicle. IDF forces opened fire and killed about 10 of the militants. The IDF is continuing to comb the area. (Gili Cohen).
8:27 A.M. Rocket explodes near a house in a Kibbutz in Sha'ar Hanegev Regional Council. Minor damage, no injuries. (Shirly Seidler)
8:07 A.M. Residents of Kibbutz Nir Am and Kibbutz Erez instructed to remain in their homes due to the security event in the south.
The Israel Defense Forces advanced hundreds of meters into Gaza overnight, as Golani forces focused their operation in the Shujaiyeh. A senior officer said there were a number of clashes overnight and that two potential tunnel sites were located. According to the army, a suicide bomber approached forces from the Egoz unit and was immediately identified by soldiers, who opened fire and killed him. There were no casualties on the Israeli side. (Gili Cohen)
7:59 A.M. Six wounded soldiers arrived at Sheba Medical Center in Tel Hashomer in central Israel. One of the soldiers is in critical condition, one is in fair condition and the rest are in light condition. (Ido Efrati)
7:56 A.M. Five wounded soldiers were evacuated to Soroka Medical Center in Be'er Sheva overnight. One of the soldiers is in serious condition, two are in light condition, and two have been released.
31 casualties, including 20 soldiers, are currently in the hospital. Five are in the intensive care unit.
One of the soldiers in the intensive care unit, previously wounded in the neck and face, improved overnight. (Shirly Seidler)
7:45 A.M. Israeli roads close to the Gaza Strip's north border closed due to a security incident. (Shirly Seidler)
7:28 A.M. 72 Palestinians were killed during Sunday's events in Shujaiyeh, according to the Palestinian Ministry of Health. The report added that the Palestinian death toll since the operation's beginning has increased to 481, and 3130 have been injured.
The IDF blew up a four-story building belonging to a single family northwest of Rafah earlier this morning.
Four more bodies were identified in Khan Younis under the rubble of a demolished house belonging to the Abu Jama family, raising the death toll in that specific house to 13. (Jack Khoury)
7:11 A.M. 14 rockets exploded in open areas overnight; Iron Dome intercepts two rockets over Be'er Sheva. (Gili Cohen)
6:49 A.M. UN Security Council expresses serious concern at growing number of casualties in Gaza and calls for immediate end to hostilities.
6:44 A.M. Latest casualty figures given by Gaza Health Ministry: 476 dead and 3,130 wounded.
6:00 A.M. Israel's mission to find and destroy tunnels in Gaza should be over in two or three days, says Defense Minister Moshe Ya'alon.
5:38 A.M. "There's no kidnapped Israeli soldier and those rumors are untrue," Israel's UN ambassador Ron Prosor tell reporters in New York. Prosor was referring to the Hamas claim to have kidnapped a soldier.
3:38 A.M. Sirens sound in Sderot.
3:36 A.M. UN Security Council meeting on Gaza crisis begins in New York.
2:27 A.M. Sirens sounded in Sderot and the Shaar Hanegev regional council.
1:30 A.M. Palestinian President Mahmoud Abbas is meant to meet in the coming hours with Hamas political head Khaled Meshal, according to Osama Khamdan, the Doha-based Hamas head of foreign ties. He said the two would focus on reaching a coordinated position on the terms for a cease-fire. (Jack Khoury)
1:28 A.M. U.S. Secretary of State John Kerry will leave Washington early Monday morning en route to Cairo and Jerusalem in an attempt to broker a cease-fire.
In a statement Sunday evening, state department spokeswoman Jen Psaki said the U.S. and its international partners were "deeply concerned about the risk of further escalation, and the loss of more innocent life."
00:57 A.M. Sirens sounded in Kiryat Gat, Ashkelon, the Bnei Shimon regional council and the Beer Sheva region.
00:41 A.M. The United Nations will hold an emergency session on the Gaza situation on Sunday night, Reuters reports.
00:02 A.M. Three rockets explode in open areas in Sderot. No injusries or damage reported. (Shirley Seidler)
11:54 P.M. The Israel Defense Forces has released the names of five of the Golani Brigade soldiers killed on Thursday. They are: Major Tsafrir Bar-Or,32, from Holon, Captain Zvika Kaplan, 28, from Meirav, Sergeant Oz Mendelovich,21, from Atzmon, Sergeant Nissim Sean Carmeli, 21, from Raanana and Sergeant Gilad Yaakobi, 21, from Kiryat Ono.
11:23 P.M. The Hamas' armed wing says it has captured an Israeli soldier during fighting in the Gaza Strip. Speaking on a Hamas television station, spokesman Abu Ubaida said "we have captured a Zionist soldier and the occupation has not admitted that."
IDF sources said that the Hamas claim sounded dubious and the chances that Hamas was holding an IDF soldier were slim (Amos Harel.)
For Sunday's live updates, click here
Click the alert icon to follow topics:
ICYMI
Ken Burns' Brilliant 'The U.S. and the Holocaust' Has Only One Problem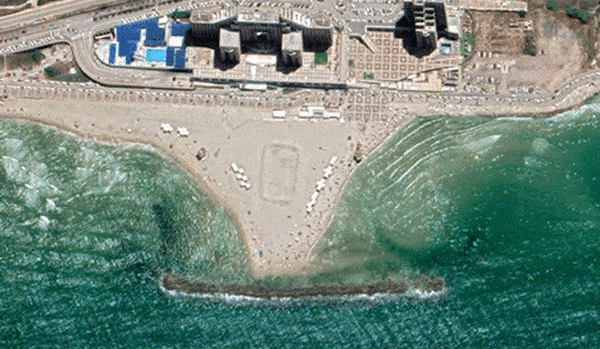 Facing Rapid Rise in Sea Levels, Israel Could Lose Large Parts of Its Coastline by 2050
As Israel Reins in Its Cyberarms Industry, an Ex-intel Officer Is Building a New Empire
How the Queen's Death Changes British Jewry's Most Distinctive Prayer
Chile Community Leaders 'Horrified' by Treatment of Israeli Envoy
Over 120 Countries, but Never Israel: Queen Elizabeth II's Unofficial Boycott