J-Street Pulls Sponsorship From pro-Israel Rally in Boston
The left-wing organization complained there was 'no voice for our concerns about the loss of human life on both sides, or the acknowledgement of the conflict's complexity.'
The Jewish Federation's pro-Israel rally in Boston, July 17, 2014.
Credit: John Rich
BOSTON - It was an unusual instruction to be given at the entrance to a political rally of any kind, especially a solidarity rally for Israel at such an emotional and fateful moment.
"No signs," was the written order given at the entrance to the suburban Boston synagogue as hundreds from across the Jewish community were gathering for a rally to support Israel's Operation Protective Edge on Thursday, just hours after the IDF began its ground incursion into Gaza.
The direction felt truly odd – after all, aren't rallies supposed to be all about waving signs inscribed with a variety of impassioned slogans?
It turned out that while nobody was allowed to bring in signs – but they were handed out the moment one entered – identical rectangles on basic blue on white posterboard with the hashtag slogan #StandwithIsrael.
And so the rally was a strong display of unity – but a uniform and homogeneous version of unity.
The cookie-cutter signs were passed out together with little American and Israeli flags, handed out by workers and volunteers from the Jewish Federation, all of them held up on cue at a staged photo op moment at the end of a speeches by rabbis, the Israeli consul-general, Jewish and non-Jewish business leaders and politicians, Jews and non-Jews, and federation leaders who had just returned from Israel and experienced the sirens and rocket attacks first hand.
Giving the situation a local spin, Barry Shrage, president of the CJP said the Hamas rockets on Israel "are like a Boston Marathon terror siege every single day." Shrage, like some of the other speakers, had just returned from a solidarity trip to Israel, returning with tales of sirens and bomb shelters. Audience members were urged to be vocal in their support for Israel and defend its right to act in every possible forum - in person and online. Jeff Robbins, local ADL leader said "When there are those who say Israel has no right to respond – we have to speak out. There is a political battle against Israel and its right to exist."
The audience that filled the pews at the Chestnut Hill synagogue included the full range of Boston Jews – from Orthodox to Reform with a healthy smattering of Israelis living in the Boston area – the same group gathered the next day for a similar rally held on Boston Commons by the new kid on the block when it comes to pro-Israel rallies around the US - the Israeli American Council, famously backed by Sheldon Adelson.
But one group – that had originally been billed as a co-sponsor of the event – was conspicuously absent: J Street.
On the day of the rally, the name of the left-wing organization had vanished from the list of co-sponsoring organizations. Spokespeople for the Boston Federation had no comment to inquiries on the fact that J Street's name had been removed and referred the issue to J Street.
A letter obtained by Haaretz, sent by J Street's Northeast Regional Director, Shaina Wasserman to the Jewish Federation on Wednesday, the day before the rally, obtained by Haaretz, tells the story of the group's decision not to co-sponsor the rally.
In the letter, Wasserman thanked Jeremy Burton, Executive Director of the Boston Jewish Community Relations Council Wasserman for the invitation to co-sponsor the community rally, and invitation which it had initially accepted.
But with "great disappointment and regret" and the fact that the message of the rally "resonated deeply" for J Street which was "invested in being a part of a broad and inclusive community in Boston and beyond that can come together to advocate for Israel, especially during the most difficult times," Wasserman informed him that the group had decided to pull its sponsorship from the rally.
Wasserman wrote: "I initially accepted your invitation fully aware that as you said, this would not be 'a J Street rally.' I agreed to participate on the basis of your assurances that our movement's voice would be represented alongside those of others in our community. At the outset, you asked me to suggest potential speakers and invited my input in shaping tone and content that would be inclusive of J Street. Even as I was disappointed that the roster of speakers did not include a pro-Israel, pro-peace perspective, and that the feedback you solicited from me was barely reflected in the rally's messaging points, I appreciated the difficulty of the task you had taken on….What was missing for us in this rally, and what ultimately precluded our co-sponsorship, was that despite our efforts, there was no space made to raise the issues that follow from our commitment to Israel's Jewish and democratic future. There was no voice for our concerns about the loss of human life on both sides, or the acknowledgement of the conflict's complexity and that the only way to truly end it is through a political solution."
After discovering what had happened in Boston, I asked Jessica Rosenblum, J Street's director of media and communications, if the events were reflective of what had happened when it came to Jewish community rallies supporting Israel's Gaza operation across the country.
The picture, it seems, is mixed. J Street has co-sponsored two rallies in Philadelphia and San Diego related to the current crisis, she said. In seven additional cities, J Street informed members of community rallies supporting Israeli actions, though they were in no way officially involved in the events."
Rosenblum said that these debates – whether and under what circumstances J Street should join with members of the Jewish communities at solidarity rallies right now – were particularly charged and difficult. J Streeters, she said, "feel the same pain, fear and sorrow as the rest of the Jewish community when Israel is threatened," and want to express their support for Israel's right to defend itself.
The problem, she said, was that in "efforts to express communal solidarity, the need for nuance is too often not just lost, but intentionally silenced."
Jewish community leaders, she said, argue that times of conflict call for consistent messaging and not for diverse voices and opinions.
"But for our people, these crises underscore the need to talk about the causes and costs of persistent conflict and to ask what we can be do to prevent these crises in the future. That part of the conversation is, for us, a fundamental piece of what it means to be pro-Israel, even and especially in times of crisis. So the question of whether to participate in these rallies too often forces the choice of whether we want to be a part of the community in expressing the solidarity we deeply feel with Israel and with the community itself, or whether we want to stand apart from the community in speaking to what we believe being pro-Israel requires of us. Given this unfortunate reality, that's the calculus were forced to weigh in many cases, on a community-by-community, rally-by-rally basis, in deciding whether to participate. Having to make this choice is difficult and painful for us and unhealthy for the community as a whole; it underscores some of the important work we still have to do as a movement."
The tent seems much bigger on the pro-Palestinian side. On the same evening as the Chestnut Hill event, a very different rally in Boston this one "against Israel's bombing of Gaza and collective punishment of Palestinians."
Like the Jewish community's rally, the protest was just one of many being held across the United States – it was co-sponsored by a list of organizations, from Boston College and Boston University Students for Justice in Palestine, to Boston BDS, to socialist and feminist groups, to Jewish Voice for Peace.
The group of 200 gathered in front of the stately Boston Public Library in downtown Boston across from Copley Square, marched in a circle and and chanted angry slogans like "No more nickels, no more dimes, no more blood in Palestine!"; "You kill! You lie! But Palestine will never die!"; "Hey Israel, you can't hide, we charge you with genocide!"; "Israel, Israel what do you say? How many kids have you killed today?"
The demonstration concluded with a candlelight vigil reading the names of victims of Operation Protective Edge in Gaza.
Those in attendance ranged from Arabs in keffiyehs and hijab, to university students, to older "hard-left" activists, to some who publicly identified themselves as Jews protesting against Israeli actions. One such couple, holding signs saying "Another Jew Against Bombing Gaza" smiled and shook their heads when I asked their names. They weren't interested in having members of their Jewish community find out they were participating in the demonstration, they said. Another Jewish participant, Laila Bernstein, had no problem going public. She said that she had become active in the Palestinian cause in 2008 after Operation Cast Lead, and came to this rally because "I'm heartbroken, I'm horrified and I want it to stop. I listen to the names of those who have died in Gaza and I think, it just doesn't need to be happening."
Like the participants, the messages were diverse as well – with signs – some of them printed, but most handmade, said everything from "From the River to the Sea, Palestine will be free," and "I'm not pro-Israel or pro-Palestine, I'm pro-peace."
On the side, a few defiant pro-Israel counter demonstrators from rightist organizations like CAMERA and TruthRevolt held up a sign supporting Israel's action – their sign featured a cartoon of an Israeli soldier holding a gun protecting a baby behind him – and an Arab facing him using a baby as a human shield.
The activists faced heckling and booing and angry shouts of "Lies! Lies! Shame, shame, shame!" and attempts to cover it up with a Palestinian flag, but they stepped to the side and continued to hold it up proudly, alongside it a sign with the faces of Eyal Yifrach, Gilad Shaar and Naftali Frankel, and ultimately, the Gaza protesters, conscious of the significant police presence at the downtown location, left them alone.
Neither sign, ironically, would have been permitted in the Jewish community rally.
Click the alert icon to follow topics:
SUBSCRIBERS JOIN THE CONVERSATION FASTER
Automatic approval of subscriber comments.

NOW: 40% OFF
ICYMI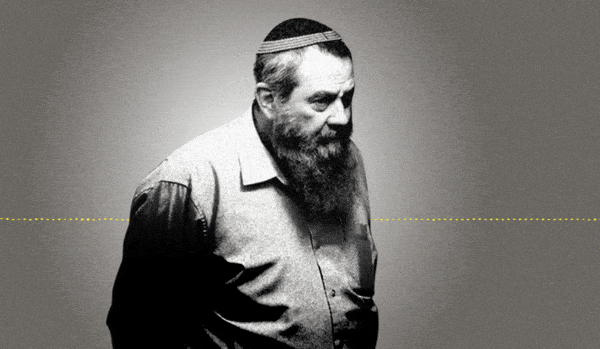 Jewish Law Above All: Recordings Reveal Far-right MK's Plan to Turn Israel Into Theocracy
Why I'm Turning My Back on My Jewish Identity
Down and Out: Why These New Immigrants Ended Up Leaving Israel
The Reality Behind 'The White Lotus' Sex Work Fantasy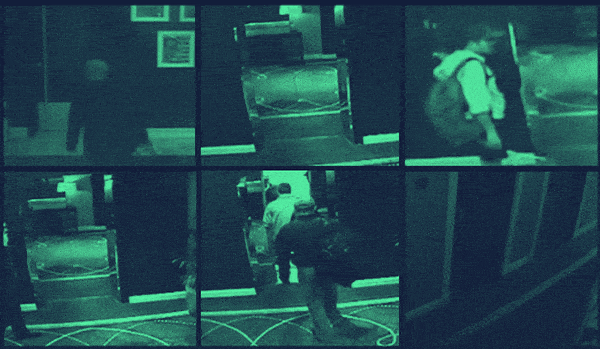 This 'Dystopian' Cyber Firm Could Have Saved Mossad Assassins From Exposure
Comeback Kid: How Netanyahu Took Back Power After 18 Months in Exile