LIVE UPDATES: Operation Protective Edge, Day 11
IDF says it unearthed 20 Hamas tunnels, and killed 20 Hamas operatives ● Hamas military wing: IDF tunnel claims 'a lie' ● Gaza death toll passes 280, with 30 killed Friday ● IDF probe indicates: First Israeli soldier to die in op killed by friendly fire ● Obama: U.S. supports Israeli army efforts to stop Hamas rockets ● UNSC holds emergency Gaza meet.
Israeli army flare illuminating the sky above the Gaza strip on July 17, 2014.
Credit: AFP
A contingent of Israeli ground forces entered the Gaza Strip Thursday night on the orders of Prime Minister Benjamin Netanyahu - the first such incursion since Operation Protective Edge began 10 days ago. By daybreak Friday, the IDF had sustained its first fatality: Eitan Barak, a 20-year-old IDF soldier from Herzliya. An initial IDF probe into his death found that he was most likely killed by friendly fire.
Netanyahu told reporters that the main goal of the ground operation is to deal with the threat posed by the tunnels Hamas has dug along the Gaza-Israel border. In a conversation with the Israeli prime minister, U.S. President Barack Obama underscored U.S. support for Israel's right to self-defense. The IDF has struck over 140 targets in the past 24 hours, including over 20 tunnels, the IDF said. Palestinian sources the Palestinian death toll since the operation began had passed 280 by Friday night.
For Thursday's live updates, click here
SUBSCRIBE TO HAARETZ AND GET FULL COVERAGE
Latest updates:
12:14 A.M. Israel's foreign ministry issues a travel warning to Israelis to avoid travel to Turkey, saying "Considering the atmosphere in Turkey in relation to Operation Protective Edge, we are stressing the recommendation to avoid non-vital visits and to take extra safety precautions." (Barak Ravid)
11:29 P.M. EU foreign policy chief Catherine Ashton published a declaration on the Gaza crisis on behalf the EU, saying that the EU is "very concerned" about the escalation in the Gaza, "including the resumption of rocket fire into Israel and the Israeli ground operation.
We call on all parties to immediately agree to a ceasefire. We underline the obligation to allow full and unimpeded access for humanitarian assistance. We have already witnessed too many civilian deaths, including many children such as those killed on a beach in Gaza. We strongly deplore such incidents and we call for them to be investigated swiftly. We condemn the continued firing of rockets from Gaza into Israel by Hamas and other militant groups and the indiscriminate targeting of civilians.
The declaration added, We welcome the on-going efforts by regional partners and in particular the initiative launched by Egypt. We reiterate our call on both sides to de-escalate the situation, to end the violence and to end the suffering of the civilian populations. A lasting solution must be found which ensures peace and security for all Israelis and Palestinians.
11: 17 P.M. The Palestinians report that 13 Gazans have been killed in strikes over the past hour in the Strip, and at least another 30 wounded. Three children were among the dead - a seven, eight and thirteen year old; five members of the Abu Jrad family from Beit Hanoun, including four brothers; and three members of the Abu Snena family from Rafah. The number of dead has now passed 280, with 30 today, and 2,200 wounded, since operation began. (Jack Khoury)
11:16 P.M. United States envoy to the UN Samantha Power says her country supports Israel's right to self-defense. (Barak Ravid)
11:12 P.M. Jordan's UN envoy says his country supports the Egyptian cease-fire proposal, and calls on Israel to withdraw its forces from Gaza. (Barak Ravid)
10:57 P.M. Israel UN envoy Ron Prosor says there is no moral equivalency between Israel and Hamas. According to Prosor, Israel has accepted every cease-fire offered, yet Hamas has rejected them, adding that Israel is not fighting the people of Gaza. Prosor claims Hamas is using UN facilities to commit war crimes. (Barak Ravid)
10:48 P.M. Palestinian UN envoy Riyad Mansour is reading the names of all the Palestinian civilians killed in Israeli attacks in the past few days. Mansour said the Palestinians would go to the UN's legal bodies, meaning the International Criminal Court, if the international community does not act. (Barak Ravid)
10:32 P.M. In opening remarks, Undersecretary of the UN Jeff Feltman calls for an immediate end to Hamas rocket fire, as well as Israeli attacks. He stated that the majority of the 261 Palestinians killed in Operation Protective Edge have been civilians. Feltman noted his appreciation of Israel acceptance's of Egypt's cease-fire proposal. Feltman stated the final solution to the Gaza crisis would be the end of arms smuggling, the opening of border crossings and bringing back Gaza under PA control. Feltman revealed UN Secretary General Ban Ki-moon will depart for Israel tomorrow to help with cease-fire efforts. (Barak Ravid)
10:16 P.M. The IDF spokesman said that since the ground operation started the army has struck 260 "terror targets." Some 140 were hit since Friday morning. The IDF says it has unearthed 22 tunnels in the Strip. These included attack tunnels, smuggling tunnels, and other tunnels intended for fighting purposes, the spokesman said. The IDF hit more than 40 terror operatives in the Strip, and detained some 21 operatives.
There was mortar fire at Israeli troops in south Gaza. The Israel Air Force responded by striking the site the fire came from. In the afternoon, the IDF thwarted an attack attempt in central Gaza. A Hamas operative who was carrying five grenades came to forces in the area for medical treatment and then tried to throw a grenade at them. The Israeli force there fired toward him in response.
10:14 P.M. UN Security Council's emergency meeting on Gaza has begun.
9:45 P.M. An initial IDF investigation indicates that the first Israeli soldier to die in the Gaza incursion, Eitan Barak, was killed by friendly fire from an Israeli tank. Based on the investigation, the IDF believes that a tank from another Israeli force when the Nahal Brigade, where Barak was a commander, were operating in the northern Gaza Strip, the head of the IDF spokesman's unit said in an interview to Channel 2. (Amos Harel)
9:31 P.M. Hamas' military wing published a statement saying: "The pictures and reports by the IDF regarding unearthing tunnels are a lie. These are 'underground passageways' that were dug in a training facility next to the border, only for the purposes of training and not operational tunnels. The IDF's reports are meant only to improve the moral and image of the IDF. (Jack Khoury)
9:22 P.M. Iron Dome intercepts two rockets in Rishon Letzion area. (Haaretz)
9:14 P.M. Sirens sound throughout Tel Aviv metropolitan area, central Israel, south Israel.
8:28 P.M. Prime Minister Netanyahu spoke with UN Secretary General Ban Ki-moon ahead of the UNSC emergency meeting tonight, and protested the comparison Ban made between Israel and Hamas. He also asked Ban to publish photos of rockets found in an UNRWA school in Gaza to prove Hamas is hiding weapons in civilian areas. (Barak Ravid)
7:57 P.M. Haifa protest against Gaza operation ended with 30 arrests. (Eli Ashkenazi)
7:34 P.M. Following earlier report that three soldiers were wounded: They were wounded when they were driving in a David-class jeep on the eastern side of the border fence, that is, they were in Israeli territory. It is not clear if the jeep was damaged by an antitank missile or an explosive device. Two were lightly wounded and one was moderately wounded. The vehicle was damaged.
In another incident, an Armored Corps force in the northern part of the Strip says an antitank missile was fired at it. The force didn't manage to intercept the missile and it responded with tank shells. It reported that three terror operatives were killed. After that an RPG arsenal was found where the operatives were.
In Gan Yavneh, firefighters are dealing with a gas leak caused by the rocket that hit the area earlier. (Gili Cohen and Yaniv Kubovich).
7: 18 P.M. A number of police officers were injured in the Haifa protest against the Gaza operation, the Israel Police spokesman said. 16 protesers were arrested on suspicion of disturbing the peace. (Eli Ashkenazi)
7:08 P.M. Palestinians say Gaza death toll has risen to 270, including 30 killed on Friday. According to the IDF, from midnight to 7:00 PM., 73 rockets and landed in Israeli territory. Another 29 were intercepted by Iron Dome. The IDF struck 140 targets in the Strip. (Gili Cohen and Jack Khoury)
7:02 P.M. U.S. President Barack Obama told reporters at the White House that he spoke to Netanyahu about Gaza, and underscored U.S. support for Israel's right to defend itself. He also says U.S. and allies are concerned about risk of escalation in Gaza conflict, adds that Kerry is prepared to return to the region if needed. He said he was hopeful that Israel will continue to approach the process in a way that minimizes civilian casualties. He told reporters after the call that he expressed his support for Israel's Gaza ground incursion, saying, "And that's why we've indicated although we support military efforts by the Israelis to make sure that rockets are not being fired into their territory, we also have said that our understanding is the current military ground operations are designed to deal with the tunnels." His use of the word support is unusual, and limited.
A rocket alert siren went off during the call between Netanyahu and Obama, and the prime minister told Obama that this is the reality that millions of Israelis are living in. Netanyahu told Obama that Hamas use Gaza residents as human shields, as was shown yesterday when weapons were found in an UNRWA school in Gaza, meaning that Hamas is reponsible for hurt Gazan residents. He thanked the president. (Barak Ravid and Reuters)
6:56 P.M. According to IDF figures, IDF troops have found more than 20 tunnel openings on the western side of the Gaza border. According to a senior official many of the tunnels the IDF is now operating in were first struck from the air, and now the campaign's aim is to deal with the tunnels from the ground and destroy them. "It is hard to destroy a tunnel and you know when you attack from the air that you are destroying a certain part." He said that really effectively destroying the tunnel can take hours, or even days.
One of the aims defined by the IDF in the Gaza incursion is to damage and neutralize the tunnels that go out of Gaza. After 18 hours of the operation, with thousands of soldiers now in the enclave, the defense establishment is sure that this aim is being achieved, but they believe that there are more tunnels that IDF troops will deal with. Aside from the tunnels that cross the border and are meant to lead into Israeli territory, in the Strip there are kilometers of an interior network of tunnels. The senior officer said these are meant for underground maneuvers.
When asked whether it can be guaranteed that no tunnels will be dug in the future, the officer said the defense establishment will have to evaluate how to make sure no tunnels are dug in the future. He wasn't sure whether there will be a need to make a buffer zone in the Strip to ensure this.
6:48 P.M. Three soldiers lightly wounded by an RPG fired at a military jeep near central Gaza. They were evacuated to a hospital for medical treatment. The IDF said that around 20 Hamas operatives have been killed since the operation began. (Gili Cohen)
6:24 P.M. Rocket shrapnel fell in the ultra-Orthodox city of Bnei Brak near Tel Aviv near a synagogue. No injuries reported. (Yaniv Kubovich)
6:21 P.M. Palestinian Authority Chairman Mahmoud Abbas and Turkey President Abdullah Gul held a joint press conference in Ankara.
In a statement, Gul called for an end to "Israeli aggression" before negotiating a long-term agreement. (Jack Khoury)
6: 20 P.M. Approximately 400 activists from the Israeli-Arab political party Balad an dthe Bnei Hakfar ("Children of the Village") movement march in Haifa protesting the operation in Gaza. Large police forces are in place. (Eli Ashkenazi)
6: 15 P.M. IDF officer says anti-tank fire carried out against IDF troops from a hospital in Shuja'iyya in the Gaza Strip. (Gili Cohen)
6:11 P.M. Senior Israeli officer says the IDF is prepared for expanding the ground operation in Gaza, and that the government will give the army "the time it needs to carry out the operation." This was at the end of the security cabinet meeting. According to the senior officer, PM Benjamin Netanyahu will speak on the phone with world leaders this evening as part of the effort to ensure international legitimacy for continuing the operation in Gaza. (Barak Ravid)
6:08 P.M. IDF says two rocket interceptions in Tel Aviv metropolitan area. (Haaretz)
6:05 P.M. France has asked Qatar to use its influence with Hamas to reach a cease-fire.
Qatar's state news agency said Foreign Minister Khaled al-Attiyah had received a phone call from French Foreign Minister Laurent Fabius on Friday in which they "searched for ways to reach an agreement on a ceasefire."
Qatar, which has close links with Hamas, emerged as a leading supporter of Islamist groups following 2011's Arab Spring protests. (Reuters)
6:04 P.M. Rocket alerts sirens across the Ashdod area in southern Israel.
5:56 P.M. Rocket alert sirens across greater Tel Aviv area and central Israel.
5:12 P.M. The Shin Bet security service said that during IDF operations near Khan Younis in the south Gaza Strip, the IDF arrested a number of suspects. Investigation by troops in the area and the Shin Bet indicates that they are part of a Hamas rocket unit. They were in the possession of equipment for preparing explosives and launching rockets. They are still beng questioned by the Shin Bet. (Gili Cohen).
5:09 P.M. UN Security Council to hold emergency meeting on the conflict in Gaza on Friday afternoon.
Jordan asked for the meeting after Israel launched a ground incursion on Thursday. (AP)
4:48 P.M. Russian President Vladimir Putin speaks with Iran President Hassan Rohani by phone, agreeing on the need for a swift end to the conflict in Gaza and renewed peace talks between Israel and the Palestinians.
Iran initiated the conversation, prompted by concerns over the "sharp escalation of the crisis" since Israel began its land offensive in Gaza, according to the Kremlin. The two leaders also spoke about negotiations over Iran's nuclear program. (Reuters)
4:26 P.M. IDF have arrested 13 wanted persons since the beginning of the ground incursion. (Gili Cohen)
4:19 P.M. IDF announces they have located ten tunnels in Gaza.
Meanwhile, several masked Arab youths throw stones at police near the Mughrabi Gate, after the Temple Mount was closed to worshippers.
A small police force pushed them back through riot control methods.
Seven youths were arrested and more arrests are expected. (Gili Cohen and Nir Hasson)
3:51 P.M. Turkish Prime Minister Recep Tayyip has intensified his fiery rhetoric against Israel over its ground invasion of Gaza, accusing the country of state terrorism and genocide and saying the two countries will not mend ties on his watch.
Erdogan told reporters Friday: "Israel threatens world peace. Israel threatens peace in the Middle East. Therefore, I personally, can never contemplate anything positive with Israel as long as I remain on duty."
Erdogan added, "Israel is at the moment waging terrorism; Israel at the moment is carrying out genocide." (AP)
1:46 P.M. Rocket alert sounds in Ashkelon region. (Haaretz)
1:29 P.M. Seventeen Palestinian militants have been killed and some 150 targets hit since the start of the ground offensive in Gaza on Thursday night, according to data provided by the IDF.
Since daylight on Friday, some 50 targets have been hit, among them homes of four activists. In addition four airstrikes have been carried out on areas that are believed to contain tunnels. (Gili Cohen)
1:20 P.M. Following yesterday's riots in Ankara and Istanbul, Foreign Minister Avigdor Lieberman has ordered the evacuation of the families of Israeli diplomats stationed in Turkey. (Barak Ravid)
12:37 P.M. Number of Palestinians killed since start of IDF's ground invasion now stands at 28, thus raising the Palestinian death toll since the beginning of the operation to 265. (Jack Khoury)
12:30 P.M. German Chancellor Angela Merkel says there is a "new quality" to weapons used by Hamas against Israel and added that countries that come under attack must be allowed to defend themselves.
"Both sides must accept painful compromises but we stand by the side of Israel when it comes to self-defense," she said at a news conference in Berlin. (Reuters)
12:26 P.M. Rocket alerts sound in Be'er Sheva region. (Haaretz)
11:45 A.M. Israel chose to launch the ground operation after exhausting all other possibilities and in the knowledge that, without it, the price the country would have to pay could be a lot higher, Prime Minister Benjamin Netanyahu said in a public statement at the start of the government meeting in Tel Aviv.
"We have no guarantee of 100 percent success, but we are doing all we can to achieve the utmost," Netanyahu said.
The security cabinet had instructed the Israel Defense Forces to prepare for a significant expansion of the ground operation and the chief of staff and IDF were appropriately prepared, he added.
The operation's focus is on eliminating the threat presented by Hamas' tunnels, said the prime minister, who added that such a danger cannot be confronted using airpower alone.
There were many considerations in launching the ground offensive, some of which cannot be discussed publicly, the premier said. But the main consideration was to "ensure the security of the Israeli population and return quiet to the country."
"I know that international public opinion always receives a distorted picture of operations such as these, Netanyahu said. "It's unavoidable. But this time, in contrast to the past, there are many in the international community who understand that the responsibility for the victims rests with Hamas, and only Hamas. That's an important thing for Israel."
"The IDF is a moral army like no other, said the PM. "Those responsible for the damage to uninvolved civilians are the Hamas, and Hamas alone, who use civilians as human shields."
Addressing the Israeli population, Netanyahu said: "Your unity gives us the ability to act powerfully against our enemies. We are proud of you… At this moment, we are all united behind the soldiers and commanders of the IDF. I know that I speak in the name of you all when I say that we support them in their mission and pray for their safety." (Haaretz)
11:33 A.M. Thousands more Palestinians expected to flee homes in Strip, says speaker of UNRWA, the UN agency for Palestinian refugees. (Gili Cohen)
10:59 A.M. According to the Palestinian Health Ministry, the number of Palestinians killed in Gaza since the beginning of Operation Protective Edge now stands at 260. Nearly 2,000 people have been wounded.
Bodies of nine men in their 20s and 30s found east of Khan Yunis. It is yet unclear if the men were uninvolved civilians or militants. (Jack Khoury)
10:57 A.M. Palestinian news agency Ma'an reports that news media offices in Gaza City bombed; one journalist wounded. (Haaretz)
10:40 A.M. IDF forces operating within the Gaza Strip have located, and are investigating, a number of suspected tunnels. (Gili Cohen)
10:22 A.M. Rocket alerts sound in Sderot, Gaza-bordering regions. (Haaretz)
10:04 A.M. Rocket alerts sound across Ashdod, Ashkelon regions. (Haaretz)
9:48 A.M. The IDF soldier killed in the Gaza Strip overnight is Eitan Barak, a 20-year-old sergeant from Herzliya. (Gili Cohen)
9:21 A.M. PM Netanyahu to make statement at 11 A.M. After that, Israeli ministers, security cabinet will convene in Tel Aviv. (Barak Ravid)
8:52 A.M Three wounded IDF soldiers were hospitalized in Soroka Hospital overnight. One, in moderate condition, was hit by light fire in his neck and arm. Another was injured when a military vehicle overturned. The third is suffering head wounds due to mortar fire. (Shirley Seidler)
8:43 A.M. Rocket alerts sound in Gaza bordering regions. Iron Dome intercepts rocket fired at Ashdod. (Haaretz)
8:07 A.M. Rocket alerts sound in Be'er Sheva, Arad region, Northern Negev, Dimona area, Ashkelon. (Haaretz)
7:40 A.M. At least 11 Palestinians, including a number of children and a 64-year-old woman, have been killed in Israeli bombardment of the Gaza Strip since the start of the ground operation on Thursday night, according to reports from Gaza.
In addition, the heavy bombardment has prevented the transfer of wounded to hospital in several areas, according to the reports.
The Hamas armed wing announced that it was already conducting ambushes against Israel Defense Forces soldiers crossing the border. "We are ready and will teach the Israelis a lesson," the Izz a-Din al-Qassam Brigades said in a pamphlet.
Sami Abu Zuhri, Hamas spokesman in Gaza, said that the Israeli ground operation had torn the Egyptian cease-fire proposal to shreds. "This is not the time for diplomacy; this is the time for bullets and missiles," Zuhri said.
Khaled Mashal, head of the Hamas political bureau, said on Thursday night that Hamas was ready for any eventuality. Mashal was speaking during a phone conversation with Ali Larijani, speaker of the Iranian parliament, who reiterated Iran's support for the Palestinian people.
The cease-fire efforts in Cairo are continuing, despite the Israeli ground operation. Egypt and Palestinian President Mahmoud Abbas are continuing to call for an immediate cease-fire, after which the terms and conditions will be discussed, while Hamas is insisting on getting agreement on its terms before a cease-fire.
The Islamic Jihad is taking a more flexible stance, though they are staying in line with Hamas.
The diplomatic efforts are set to continue on Friday, according to senior Palestinian sources, with Abbas' representative, Fatah faction head Azzam al-Ahmad, meeting with Moussa Abu Marzouk of Hamas and an Islamic Jihad representative.
Abbas himself is due to fly to Turkey on Friday in an attempt to get the Turkish government to back the Egyptian cease-fire proposal. Some reports say the Mashal is also due in Turkey, but there is little expectation on the Palestinian side that the move will lead to a breakthrough, so long as the ground operation is in progress and the number of victims is growing. (Jack Khoury)
7:32 A.M. The IDF has struck over 100 targets in the Gaza Strip overnight, among them 20 rocket launchers and 9 tunnels, the IDF says.
The incursion began at around 10:00 P.M. on Thursday night, when a large number of Israeli soldiers crossed into the strip. There have been several exchanges of fire with Gaza militants, a senior IDF official told Haaretz.
According to the IDF, 14 militants were killed overnight. The majority of them were involved in rocket launches, and were struck by Israeli aircraft.
Since the land incursion began, over 20 rockets and mortars have been fired toward Israel, in addition to 16 others that were intercepted by Iron Dome. "The night passed largely as planned, but the major friction is expected to begin with daylight," said the officer. (Gili Cohen)
7:27 A.M. Israeli soldier killed in fighting in northern Gaza Strip.
The soldier was apparently killed by light arms fire, during a Nahal brigade operation. The IDF is investigating whether friendly fire was involved in his death.
Two other soldiers were lightly wounded in the incident. This is the first Israeli military casualty since Operation Protective Edge was launched 10 days ago. (Gili Cohen)
7:05 A.M. Death toll in Gaza Strip from overnight IDF attacks rises to 20, Palestinian Health Ministry says. (Jack Khoury)
6:50 A.M. Two Israeli soldiers lightly wounded in fighting in Gaza Strip overnight. (Gili Cohen)
6:45 A.M. Home Front Command prohibits gatherings of over 1,000 people in open areas 40-80 kilometers from the Gaza Strip, a perimeter which includes Tel Aviv and Jerusalem. (Gili Cohen)
6:24 A.M. Speaking with reporters in Cairo, Abbas demanded Israel stop its offensive and said the ground operation would "lead to more bloodshed and complicate efforts to end the aggression", according to Egyptian State media. Abbas is set to travel to Turkey later on Friday to push for a deal, the Palestinian news agency Wafa reported. (Reuters, DPA)
Nine Palestinians were killed and more than 20 injured in Israel's artillery and tank shelling of the Strip overnight, Gaza Health Ministry spokesman Ashraf al-Qedra said, bringing the death toll since the Israeli operation began 10 days ago to 246 people, with 1,850 injured. Most of the victims were civilians, he said. (DPA)
6:05 A.M. Palestinians fire anti-tank rocket at Israeli army bulldozer in southern Gaza Strip. The vehicle was damaged, but there were no casualties. (Gili Cohen)
5:52 A.M. In a phone conversation between U.S. Secretary of State John Kerry and Prime Minister Benjamin Netanyahu late on Thursday, Kerry said the U.S. expects the ground offensive in Gaza to be a precise operation targeting the Hamas tunnels from the Strip to Israel.
According to a statement from the State Department, "The Secretary emphasized the need to avoid further escalation and to restore the 2012 cease-fire as soon as possible, reinforced our continuing commitment to the Egyptian initiative as the way to do so, and underscored the importance of Hamas accepting this plan as soon as possible."
"The Secretary also reiterated our concern about the safety and security of civilians on both sides and the importance of doing everything possible to prevent civilian casualties," said the statement. (Chemi Shalev)
4:23 A.M. Gaza Strip residents say heavy clashes between Israeli and Palestinian forces took place along the border, including in the northern towns of Beit Hanoun and Beit Lahiya. (Reuters)
3:52 A.M. Seven Palestinians were killed and dozens wounded from IDF artillery fire and air force strikes across the Gaza Strip, the Palestinian news agency Ma'an reports. Palestinian Health Ministry says reports that the IDF is using poison gas are false, and are meant to confuse civilians. (Haaretz)
2:47 A.M. Rocket siren sounded in Ashkelon. (Haaretz)
1:57 A.M. Iron Dome intercepts three rockets over Ashdod. Earlier, rocket sirens were sounded in Ashdod and in the Sdot Negev Regional Council. The IDF Southern Command believes that the rocket launches from the Gaza Strip at Israel will increase during the IDF ground operation. According to estimations in the IDF, Hamas is prepared for a ground incursion, and will utilize snipers, charges and anti-tank rockets, alongside underground activities. (Gili Cohen)
1:33 A.M. The Egyptian Foreign Ministry has denounced Israel´s operation in Gaza and again demanded that both sides accept a Cairo-proposed cease-fire.
1:26 A.M. Iron Dome intercepts four rockets above Ofakim in southern Israel. Three rockets explode in open areas. Earlier, rocket sirens were sounded in the Merhavim Regional Council (Gili Cohen, Shirly Seidler)
00:54 A.M. Israel Air Force strikes 11 targets in Gaza Strip. (Gili Cohen)
00:29 A.M. UN chief Ban Ki-moon says regrets Israeli ground offensive in Gaza, urges Israel to 'do more' to stop civilian casualties
France's Foreign Minister Laurent Fabius also says France is "extremely concerned" by the ground offensive, and called on Israel to show "utmost restraint." (DPA, Reuters)
00:15 A.M. Cabinet approves recruitment of 18,000 additional reserves. (Gili Cohen)
Click here to read Thursday's updates
ICYMI
Ken Burns' Brilliant 'The U.S. and the Holocaust' Has Only One Problem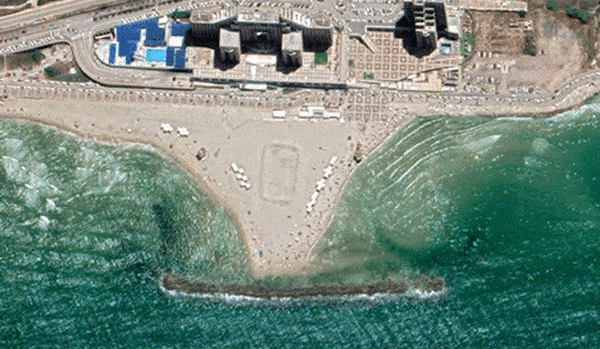 Facing Rapid Rise in Sea Levels, Israel Could Lose Large Parts of Its Coastline by 2050
As Israel Reins in Its Cyberarms Industry, an Ex-intel Officer Is Building a New Empire
How the Queen's Death Changes British Jewry's Most Distinctive Prayer
Chile Community Leaders 'Horrified' by Treatment of Israeli Envoy
Over 120 Countries, but Never Israel: Queen Elizabeth II's Unofficial Boycott