Five-year-olds Know the Siren Drill, While Tel Aviv Parents Try to Keep Calm
One week into Operation Protective Edge, many families in central Israel are struggling to make their children feel safe.
Israelis take cover in shelter as a siren sounds during a rocket attack, in Tel Aviv, July 12, 2014.
Credit: AP
After one week of rocket sirens, Eva Ira's five-year-old daughter knows the drill. She knows that when the siren blares, she has to go somewhere safe, whether the shelter in her kindergarten, or her bedroom, which is the safest place in the family's Herzliya home. "It's like a game for her," says the 32-year-old, who works at an advertising company in Tel Aviv. At night, however, her daughter is frightened.
"Now, when she wants to sleep, she says, 'mom I'm scared, sleep with me.' One of us is always with her until she falls asleep, and one of us sleeps in the room with her every night, too."
Seven days into Operation Protective Edge, Israelis living in central Israel, which has seen more fire in the current round of fighting with Hamas, are settling into the surreal routine of emergency. While many are comforted by Iron Dome's success rate in intercepting rockets, for others, the prolonged Israeli operation, with its rising civilian death toll in Gaza, and the continuing cycle of sirens and shelters, have taken their toll.
After the first siren in Tel Aviv last week, 38-year-old Hadas Bashan, a journalist and single mom to seven-month-old Ayelet, decided to work from home so she could be with her baby. With no shelter in her north Tel Aviv building, she moved to her parents' nearby, where they do have a shelter.
"On the scale of blasé and anxiety I am more close to anxiety. I don't think I am overreacting. I think other people are underreacting," she says of the stereotype of Tel Avivians who aren't fussed by the rockets. She has spent most of her time with Ayelet indoors since the beginning of the operation. "I don't feel comfortable going outside," she says.
Last Tuesday, when the operation started, the Education Ministry sent out instructions for parents on what to say to their kids at this difficult time. The eight-point guidelines advise them to believe in their child's coping skills, to remember that kids are affected by the feelings and moods of their parents, to give accurate, age-appropriate information, and to foster a sense of routine amid the uncertainty. In the Tel Aviv municipality, 40 kindergartens have moved to locations with an adequate shelter, but none have been cancelled, a municipality spokeswoman told Haaretz.
Eva's colleague Nirit, 47, lives in Shoham, near the city of Modi'in. Her children, who are 8, 12 and 14, are home for the summer and doing fine. She finds it hard to leave them alone while she is at work, however, and doesn't let them go out very much. "I am smoking more. When I get to work after a siren, I'm shaking,"she says. She finds it hard to sleep, and there are days when she hardly says a word at work. "I think my kids know I'm worried, but I try hard not to show it too much."
On Saturday night, the fifth day of the operation, Hamas warned Tel Avivians of a barrage of J-80 missiles at 9:00 P.M. Although no damage was done by the volley, the act of psychological warfare had some impact; the city streets and roads were pretty empty after two back-to-back sirens that night. During Sunday's World Cup final, people were out in bars watching the game after a tense week spent glued to the news or their rocket siren alert app.
A three-year-old understands what she can
Hagai Aviram, father to three-year-old Sofia, owns a bar in south Tel Aviv, which was mostly full of Argentina fans for Sunday's match. Having a family adds another dimension of worry and stress to the situation, he says. In general, however, he is pretty calm - "well, as calm as you can be in a situation like this." Sofia "understands what she can as a three year old," he says. "At her kindergarten, they told her that two countries are fighting like you fight with kids in class. Once there was an explosion and she asked what it was. We said it was nothing. What can I tell her, what rockets and Hamas are?"
One teacher at a middle school in Jaffa, who preferred to remain nameless, recalls a writing exercise she did with her mostly Arab students after Operation Pillar of Defense in 2012, when far fewer rockets hit the area. "They were scared and confused. Some of them were having trouble sleeping. Some of them, mostly boys, said it was exciting to see Iron Dome interceptions. They also felt sad for kids in Gaza," she says.
According to Aharon Geffen, a clinical psychologist with the nationwide Telem network, at times like this, you see anxieties and fears accumulating, especially as no one knows how long it will continue. This often begins with children, he says. "They are at home on summer vacation, summer activities are cancelled, they aren't leaving the house, they are suddenly being told not to stop watching TV, and they start asking questions. It starts there." You also see it with mothers of younger children who want to protect them, he says.
Overall, he says, people "are following instructions, carrying on with life - a sort of 'davka' to Hamas - and looking out for each other." Although he saw more problematic cases when he worked in Sderot in the past, he has come across some extreme cases this time round, too. One man he is currently treating can't leave home because he is scared of being hit by a rocket. The man has a family and a job, and no previous psychiatric problems, Geffen says.
"More people have been asking us for help, particularly over the phone, with how to deal with kids and what to tell them. People see regression, their kids go back to bedwetting, or want to go back to sleeping in their parents beds," says Gila Haran, regional director of Telem in Rishon Letzion, Ashkelon and Ashdod. She doesn't have statistics, but says that his week more people have been reaching out to them for help over the phone in these areas, which include southern cities under heavier fire. The number of hospital referrals they have received for people needing help with anxiety, stress and trauma because of the current situation has also increased.
For Bashan, however, anxiety and fear are coupled with an overwhelming sense of despondency. "It's more depressing to live this reality when you have a child, because you realize this is where you are going to raise them," she says. Still, although the situation is tough, "neither Ayelet or I will die, and the other side suffers more. The Gazans don't have a safe place to run to, and they don't have Iron Dome.
ICYMI
The Artist Who Survived Auschwitz Thought Israel Was 'Worse Than the Concentration Camp'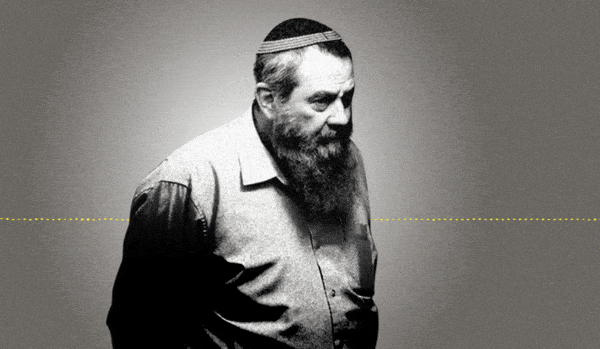 Jewish Law Above All: Recordings Reveal Far-right MK's Plan to Turn Israel Into Theocracy
Why I'm Turning My Back on My Jewish Identity
Down and Out: Why These New Immigrants Ended Up Leaving Israel
The Reality Behind 'The White Lotus' Sex Work Fantasy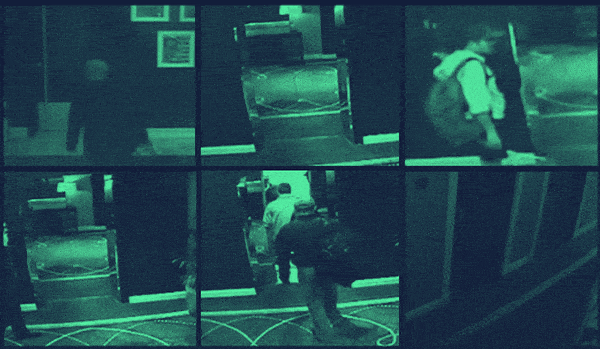 This 'Dystopian' Cyber Firm Could Have Saved Mossad Assassins From Exposure