Missing: A Responsible Power to Broker Israel-Hamas Cease-fire
All Hamas has now to try and grab the world's attention and improve its standing in the eyes of its people - are its missiles.
Palestinians inspect the site of an Israeli military strike in Gaza City. July 8, 2014 .
Credit: AFP
The sequence of events in the last 24 hours has been dismally predictable. The slow drip-drip of tit-for-tat firings of a few missiles and a couple of air strikes each day suddenly goes into overdrive. Hamas tries to save face after losing seven of its men in an attack on a tunnel on the Gaza border, and dozens of missiles are fired in a single day toward Israel, including a barrage aimed at central Israel.
An Israeli air offensive against multiple Hamas targets begins in the night, followed by more attacks during the day, including the first civilian victims; then Hamas, along with Islamic Jihad, pulls out all the stops, firing salvo after salvo at the south, central Israel and even Jerusalem. Into this mix they also throw a desperate operation to capture an Israel Defense Forces soldier from Zikim beach – foiled at the cost of five of their naval commandos.
The only difference this time around was that Hamas went for broke so quickly. In the two previous rounds – in 2009 and 2012 – it took a few days, even weeks, for them to go for the longer-range "prestigious" targets. This time, Hamas seems to be signaling that it wants a prize as soon as possible, so it can get something out of this cycle quickly and then settle down to another cease-fire. The Israeli military, on the other hand, seems to think that this could be a more protracted round and the assessment is that the end is still not in sight.
The IDF is constantly improving its capability to wage such a campaign. There are more and better sensors, drones, guided-missiles, intelligence-gathering systems of every kind and the ability to fuse together all the information and bring it to the point of launch in literally seconds – what the IDF call "closing the circle" – has improved exponentially. All this means that more targets can be hit with much greater accuracy and fewer civilian casualties, but it won't change the fact that any wide-scale operation in an urban environment such as Gaza will still cause a significant number of dead and injured among the non-involved local population. As we saw already today. And further retaliation from Hamas and other Palestinian organizations will lead to yet another cycle. Not to mention prolonged misery for almost two million Palestinians in the beleaguered Strip – and over half the population of Israel that finds itself within missile range.
The paradigm of Gaza hasn't changed: even the most technologically advanced air-power can never root out hundreds of simple locally-manufactured missile launchers hidden beneath built-up areas. The warren of fortified bunkers also contains Hamas command-and-control centers, where both the military and civilian leadership of the movement have been holed up since last week. A week of airstrikes with an increasing death toll will not deny Hamas the residual capability of still launching a dozen missiles a day as far as Tel Aviv. And while their accuracy decreases and vulnerability to the Iron Dome interceptors increases, this will still mean a major disruption of life in Israel and major economic losses due to workers remaining at home with their families.
Despite the exhortations of part of the cabinet, including Foreign Minister Avigdor Lieberman to "finish off Hamas," there is little appetite within the IDF General Staff for a prolonged ground offensive and Prime Minister Benjamin Netanyahu or Defense Minister Moshe Ayalon also do not want to go down that road. Not only will it take a massive call-up of many tens of thousands of reservists at prohibitive cost, lead to a much greater number of Palestinian deaths, as well as unavoidable IDF casualties, but it still won't achieve the objective of totally eradicating Hamas' leadership and its entire arsenal of missiles. To do that, Israel needs time for a much longer campaign than the international community will ever allow it, In addition, it will have to take responsibility for the welfare of the entire Gazan population – because, with Hamas out of the picture, no one else will.
There is no responsible power in the region that can step in and broker a cease-fire. The new regime of President Abdul Fattah al-Sissi in Egypt hates Hamas because of its connection to the Muslim Brotherhood and is quite happy to see it pulverized by Israel. Egyptian intelligence officials made a token effort last week to arrange a truce and gave up at the first hurdle. Turkey currently holds more sway with the Hamas leadership, but Prime Minister Reccep Tayip Erdogan has no relationship to speak of with Jerusalem and has much more pressing issues on his borders with Syria and Iraq. As does the United States, which, in any case, won't talk directly with Hamas.
Hamas is isolated. Egypt has cut off most of the smuggling tunnels under Rafah and only intermittently allows the border crossing to open. It has lost most of its sponsors in the Persian Gulf (besides Qatar), fallen out with Syria and is only now slowly beginning to reestablish its ties with Iran and Hezbollah (which are also preoccupied with Syria and Iraq). The Fatah-Hamas unity deal began to run aground almost as soon as it was signed three months ago and the agreement is now empty of all content. Hamas can't pay civil servants in Gaza while it is facing a growing challenge from Salafi groups imitating the success of ISIS in Iraq and operating across the border in the wide reaches of Sinai. All Hamas has now at its disposal to try and grab the world's attention in order to gain it some breathing space, funding, a seat at the table and improve its standing in the eyes of the local population – are its missiles. It will continue to fire them until it achieves at least some of this list and Israel's military and civilian leadership, though they won't admit so openly, are aware it will have to grant something in that order. But there just doesn't seem to be a trusted go-between around who can provide the ladder that will allow Hamas to climb up from its bunker and agree to a cease-fire, on any terms.
Click the alert icon to follow topics:
ICYMI
The Artist Who Survived Auschwitz Thought Israel Was 'Worse Than the Concentration Camp'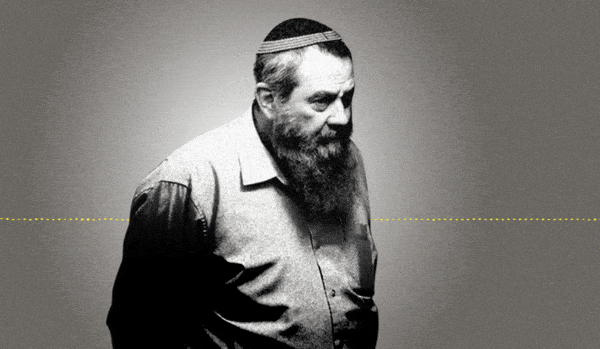 Jewish Law Above All: Recordings Reveal Far-right MK's Plan to Turn Israel Into Theocracy
Why I'm Turning My Back on My Jewish Identity
Down and Out: Why These New Immigrants Ended Up Leaving Israel
The Reality Behind 'The White Lotus' Sex Work Fantasy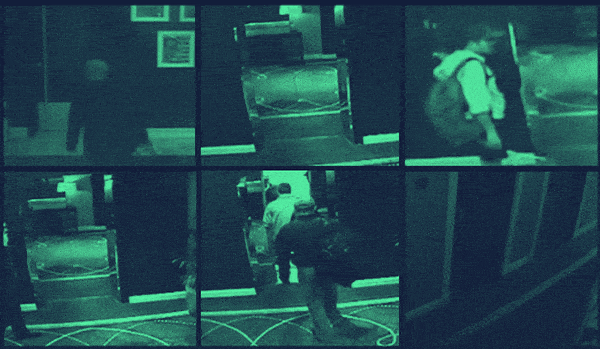 This 'Dystopian' Cyber Firm Could Have Saved Mossad Assassins From Exposure