LIVE UPDATES: Cabinet Convenes to Determine Response to Kidnapping and Rockets
Eyal Yifrah, 19, Gilad Shaar, 16, and Naftali Fraenkel, 16, were laid to rest side-by-side; Defense Minister Ya'alon: They were murdered for being Jewish; reprisal attacks against Arabs reported in Jerusalem.
Eyal Yifrach's mother, in Elad.
Credit: Moti Milrod
A day after the bodies of three Israeli teenagers were found in the West Bank, security services are searching on Tuesday for the two suspects, while a divided Israeli government is scheduled to hold another meeting to discuss ways to respond.
The bodies of Eyal Yifrah, 19, from Elad, Gilad Shaar, 16, from Talmon, and Naftali Fraenkel, 16, from Nof Ayalon were found on Monday, north of the Palestinian town Halhul, just north of Hebron. They had been missing since June 12.
The three teenagers were laid to rest side-by-side at the Modi'in Cemetery, after services were held at the hometowns of the three teens, Elad, Talmon and Nof Ayalon.
On Monday night, after the cabinet convened for an urgent meeting, Israel launched a massive air strike on the Gaza Strip, hitting 34 targets which the IDF said were terror-related. In the West Bank city of Jenin, a Palestinian was killed in clashes with Israeli security forces.
RELATED: Confrontation in cabinet over Israeli response to murder
RELATED: Behind the scenes on the hunt to find kidnapped teens
RELATED: Hundreds hold vigil outside Israeli Consulate in New York
RELATED: Police officers dismissed in wake of botched kidnapping call
Following the kidnapping of the teens, who went missing from a hitchhiking station at the Gush Etzion intersection, the Israel Defense Forces launched Operation Brother's Keeper, a massive search for the three throughout the West Bank and conducted operations against Hamas, which Israel held responsible for the abduction.
Latest updates:
6:43 A.M. BREAKING: The body of man was found in West Jerusalem early on Wednesday. According to Palestinian media, the body belongs to a murdered Palestinian youth.
A heavy police presence is felt in West Jerusalem. (Haaretz)
6:35 A.M. IDF forces demolish part of the house of Ziad Awad, who has been charged with the murder of off-duty police officer Baruch Mizrahi. Awad was released as part of the Shalit deal and re-arrested in the wake of the kidnapping. (Jack Khouri)
3:12 A.M. The UN Security Council members issued a unanimous condemnation of the killing of the three youths. In a public statement published Tuesday, the council members conveyed their condolences to the families of the three boys, to the Israeli public and to the Israeli and U.S. governments.
The statement urged the Israeli government and the Palestinian Authority to cooperate in order that justice be delivered to the murderers. (Chemi Shalev)
2:50 A.M Jerusalem police arrest 50 rioters, most of them minors, after Jewish mobs target Arabs in capital (Nir Hasson)
2:20 A.M. Several hours after the gag order was lifted over the recording of the phone call made by Gilad Shaar shortly after he was kidnapped, the police for the first time responded to criticism of their response, and acknowledged that "a serious failure" took place.
A post on their official Facebook page stated that "a failure such as this must never happen, and we must not let it pass. Whenever there is room for doubt – there is no room for doubt. Not providing a proper response to the distress call of a person is an unforgivable event, on every scale," the post read.
"No organization is exempt from mistakes, and definitely not one such as the Israeli police, which deals with severely complex challenges on a daily basis. Criticism is being aired from every direction, and most of it is legitimate and justified. But some of it is overly disparaging and does a disservice to the tens of thousands of police officers, Border Police troops, and volunteers who work day and night for your protection," the post read. (Haaretz)
23:55 P.M. A new facet was added to the kidnapping investigation on Tuesday evening, when Channel 10 aired recordings of desperate phone calls made by Ophir Shaer, father of Gil-Ad Shaer, to the emergency call centers. No less than 54 phone calls were exchanged before the regional council call centers involved the IDF, despite the fact that Ophir Shaer expressed fears that his son had been kidnapped. (Haaretz)
10:08 P.M. A special security cabinet meeting begins. This is the second meeting since the bodies of the three teens were found on Monday. (Barak Ravid)
10:02 P.M. Russian President Vladimir Putin sends a Netanyahu a letter of condolences after the bodies of the three teens were found. Putin wrote that Russia condemns "this barbaric terrorist act" and hopes the perpetrators would be brought to justice. The Russian president asks the prime minister to convey his message to the families of the victims. (Barak Ravid)
9:50 P.M. Clashes between police, right-wing activist continue in Jerusalem. Dozens of protesters storm a McDonald's restaurant, looking for Arab workers. Police have arrested 18 demonstrators so far over damage to property, assault and assaulting police officers. Most of those arrested are minors. (Nir Hassan)
9:00 P.M. Speaking at the opening of a security cabinet meeting, Defense Minister Moshe Ya'alon says, "Even in these hours, we continue to strike Hamas, a terrorist organization that takes pride in hurting Israel just because it is Jewish… We will hunt them until we lay our hands on them." Ya'alon says the operation against Hamas has not ended. "This is a time to act decisively, wisely and with good judgment." (Haaretz)
8:45 P.M. Netanyahu at a press briefing ahead of a security cabinet meeting says Israel will continue to act against Hamas in the Gaza Strip. "We will weaken Hamas in the West Bank and stop Gaza rockets," he said. "We will expand our operation as necessary." (Haaretz)
8:28 P.M. 86 people treated by medics with the Magen David Adom emergency service during the funerals at the Modi'in cemetery (Haaretz)
7:35 P.M. Mortar shells fired from Gaza fall in the Eshkol Regional Council, apparently in open areas. (Haaretz)
7:23 P.M. Addressing the mourners at the Modi'in cemetery, President Shimon Peres says, "These three wonderful boys exposed the depth of our people and illuminated the peaks of its history." He turns to the security forces, saying, "I know your hands will get the murderers, and that they will be punished. Israel will hit hard until terrorism is uprooted." (Haaretz)
6:58 P.M. Prime Minister Benjamin Netanyahu begins addressing the mourners at the Modi'in cemetery.
"Over the last 18 days, the images of Eyal, Gilad and Naftali have been etched into our hearts and into the heart of the nation. Israeli citizens came to know their faces, and even if we regretfully didn't have the privilege to encounter their gentleness, their youthful joy, to meet them as we had hoped and prayed – we were drawn into the magic of the smiles of three gifted, pure and upright youths," Netanyahu said. "Murderers whose cruelty has no bounds did not bat an eye when they violated the ancient command: do not lay a hand on the young."
"An entire nation stood together and reminded ourselves of who we are,
whey we are here and no less what great strength lies inside us.," he said. "This day has spontaneously turned into a national day of mourning."
"I wish to thank all the country's citizens for the spirit of volunteerism and citizenship. I especially wish to thank Israel Defense Forces soldiers and members of the Shin Bet security service, officers of the Israel police and border guard personnel, and all the volunteers for their unending efforts. I also wish to express gratitude to the entire people of Israel that demonstrated self-sacrifice day and night to find the boys and a deep identification with these three dear families that entered our lives and our minds against their will."
6:40 P.M. Chief Rabbi Yitzhak Yosef is reciting Kaddish for the three murdered teens at the funeral service in Modi'in. (Haaretz)
6:30 P.M. Police in Jerusalem are preventing right-wing protesters from entering to the Mahaneh Yehuda market. Two right-wing demonstrators were arrested. (Nir Hasson)
5:59 P.M. A gag order on the contents of the call made by Gilad Shaar, one of the abducted teens, to the police emergency hotline is lifted. The call was made late on Thursday, June 12.
In the tape, Shaar is heard whispering, "They kidnapped me." The operator receiving the call, having a hard time hearing, kept repeating, "Hello? One of the kidnappers can then be heard yelling, "Head down!" Shortly thereafter gunshots are heard and then Hebrew-language radio in the background. The voice of a police officer is heard, asking "Where are you now?" (Click to play: Warning – audio contains disturbing content). (Haaretz)
Top Israeli officials, including Public Security Minister Yitzhak Aharonovitch and Finance Minister Yair Lapid, as well as other police officers, in recent days said that the call to the police hotline was difficult to understand. (Chaim Levinson)
5:53 P.M. President Shimon Peres and President-elect Reuven Rivlin arrive at the Modi'im cemetery. (Haaretz)
5:45 P.M. A hundred activists are marching in Jerusalem, yelling "death to Arabs." (Nir Hasson)
5:23 P.M. A recording of a phone call made by Gilad Shaar, one of the three teens who were taken, to the police emergency hotline has been leaked to social media networks. The contents of the recording are still under a gag order. (Haaretz)
5:08 P.M. A few hundreds of right wing activists are protesting in Jerusalem, demanding Israel take revenge. Heavy traffic is witnessed at Jerusalem's main entrance due to the protest. (Nir Hasson)
5:09 P.M. Ambulances are taking the bodies of the three teens to the Modi'im cemetery. (Yair Ettinger)
5:05 P.M. Netanyahu will give an on-camera statement on the murdered teens at 8:30 P.M., ahead of a security cabinet meeting, at the Kirya, the Israel Defense Forces' Tel Aviv headquarters. (Barak Ravid)
4:42 P.M. Ofir Shaar, Gilad's father, says at the funeral service of his son, "From the moment I heard your brave whisper, I heard a powerful voice and I felt proud," referencing to the call his son made to the police emergency hotline. "Such resourcefulness, bravery, and strength of someone under the age of 17."
Rachel Fraenkel, Naftali's mother, says, "Rest in peace, my child. We will learn to sing without you. We will always hear your voice within us."
To the soldiers who took part in the search for three teens she says: "You promised you will find them and bring them back, and you brought them. This is also a great kindness, things have happened in the past and we don't take it for granted." (Haaretz)
4:20 P.M. Shirel Shaar, Naftali Shaar's sister, says at the funeral service in Talmon, "The last time we were together was at our grandparents', when we studied history. Suddenly, without thinking, I gave him a hug." (Haaretz)
4:06 P.M. Education Minister Shay Piron, at Naftali Fraenkel's funeral service: "We will not rest until we punish your killers. We will not rese, we will continue your mission to eradicate evil from the world." (Haaretz)
3:41 P.M. Defense Minister Moshe Ya'alon says at the funeral service for Eyal Yifrach in Elad: "Three mothers and three fathers are burying their sons today. The sadness and logic enveloping you since the tragic news also envelops the entire country."
Ya'alon says the three teenagers were killed by "Hamas terrorists, who ambushed them as they were trying to get home to their families. They were kidnapped and murdered just for being Jewish. They were kidnapped and murdered in cold blood by those dedicated to hurting Israeli citizens and waging a daily war of attrition against the State of Israel. We will not rest until we find the kidnappers and bring them to justice." (Gili Cohen)
3:21 P.M. Finance Minister Yair Lapid, at the funeral procession of Gilad Shaar in Talmon: "We will find those responsible and we will punish them. The real revenge is our ability to bridge the gaps within us."
Lapid adds: "Let us remember that today we are burying a child. We are burying a child, who could have also been ours, and therefore he is also ours. We are not burying a settler or a soldier in the inevitable battle for this land." (Haaretz)
3:03 P.M.: Funeral procession for Gilad Shaar begins in Talmon. (Haaretz)
12:50 P.M. Prime Minister Benjamin Netanyahu will speak at the joint funeral of Eyal Yifrah, Gilad Shaar and Naftali Fraenkel in Modi'in Tuesday afternoon. Defense Minister Moshe Ya'alon will speak at Yifrah's service in Elad; Finance Minister Yair Lapid will speak at Shaar's service in Talmon; and Education Minister Shay Piron will speak at Fraenkel's service in Nof Ayalon. (Jonathan Lis)
12:45 P.M. Shas chairman Aryeh Deri: "I spoke with the prime minister this morning, and told him the Shas movement will give the government all the necessary backing in order to hold the despicable murderers and those who sent them accountable. The State of Israel cannot ignore the cold-blooded murder of children." (Jonathan Lis)
12:35 P.M. The United Nations human rights office on Tuesday urged all Israelis and Palestinians to exercise "maximum restraint" after the bodies of three Israeli teenagers were found near the West Bank city of Hebron.
Israel bombed dozens of sites in the Gaza Strip on Tuesday, striking at Hamas after finding the bodies of the boys, whose abduction and killing it blames on the Palestinian Islamist group.
"We urge all parties to refrain from punishing individuals for offenses they have not personally committed or by imposing collective penalties," UN human rights spokeswoman Ravina Shamdasani told a news briefing in Geneva. (Reuters)
11:15 A.M. Gilad Shaar, Eyal Yifrah and Naftali Fraenkel will be buried together on Tuesday, following individual funeral services. Shaar's funeral will begin at 3:00 P.M. at the Central Synagogue in Talmon. Yifrah's funeral will begin at 3:30 P.M. at the Mishkenot Neriah synagogue in Elad. Fraenkel's service will begin at 4:00 P.M. at a Nof Ayalon synagogue. At 5:30 P.M., the three will be buried side-by-side at the Modi'in Cemetery. (Chaim Levinson)
9:39 A.M. Meretz chief Zahava Gal-On: "There is no doubt the blood boils following the murder of the three kidnapped teens, but Netanyahu's test of leadership lies in his ability to show restraint and avoid escalation, refusing to get dragged down by the voices of the right who seek revenge and draconic collective punishment."
Gal-On added, "There should be a distinction between the perpetrators, who should be punished to the full extent of the law, and the moderate forces in the PA – namely [Mahmoud] Abbas – who have condemned the kidnapping and supported the two-state solution." "Netanyahu must not let the extreme right elements within the government fan the flames." (Barak Ravid)
9:12 A.M. Defense Minister Moshe Ya'alon: "I join the parents and other family members in their heavy mourning, and hope to remain strong for them on this tough day." Ya'alon adds: "We see Hamas as responsible for the kidnapping and murder, and know we will settle the score with them. We will continue to pursue the murderers of the boys, and we won't be silent and we won't rest until they are in our hands. And that will be the case in the future." (Gili Cohen)
9:08 A.M.: Several incidents of Jewish reprisal attacks against Arabs were reported through Monday night. Police detained a 17-year-old boy who was suspected of attacking an Arab taxi driver on a Jerusalem street with tear gas. A separate case found a young Arab hospitalized in light condition, claiming he was attacked by a number of Jewish youths on Queen Shlomzion Street in Jerusalem. Police opened investigations into both cases.
Also on Monday night, police apprehended a young Jew in his 20s spray-painting "Kahane was right" on a road sign on Route 38. Police found several cans of spray paint in the youth's possession, and he was subsequently detained. (Nir Hasson)
9:01 A.M. Four rockets land in southern Israel on Tuesday morning, two in Sha'ar Hanegev regional council and two in Sderot. The rockets that hit Sderot started a fire in a thorn bush. (Shirly Seidler)
8:11 A.M. A rocket exploded in an open area in Hof Ashkelon regional council; no injuries. (Shirly Seidler)
7:43 A.M. A 21-year-old woman was freed after being reportedly kidnapped late Monday night near Jerusalem.
The woman, who works at a gas station near Betar Illit, called the emergency hotline in Jerusalem, saying she was kidnapped by a Palestinian vehicle and was being held in a building in a Palestinian village in the Hebron area.The woman stayed on the phone, allowing security forces to pinpoint her location and free her. Forces were searching the area for the suspects.The woman was brought in for questioning, along with her mother. Police are currently investigating the circumstances of the kidnapping. Among other things, the police are investigating whether she voluntarily entered the car, or was forced to enter. (Chaim Levinson)
7:16 A.M. About 30 people set up tents in the E1 area last night, in an attempt to establish a settlement in response to the murder of the teens. The camp is currently quiet. (Chaim Levinson)
6:33 A.M. Gaza rocket explodes in Hof Ashkelon regional council area; no damage caused. (Shirly Seidler)
5:07 A.M. Palestinians report Palestinian President Mahmoud Abbas talked with top officials in the U.S. and EU administrations, as well as with Arab leaders, in order to prevent Israeli action against the West Bank and the Gaza Strip. (Jack Khoury)
4:51 A.M. A Palestinian was killed in clashes with Israeli security forces in Jenin. According to Palestinian reports, the youth, Yusef Abu Zaga, 16, was hit by live fire in clashes which developed after the Israeli force entered Jenin to make arrests. Three Palestinians were arrested in the clashes. (Jack Khoury)
Click the alert icon to follow topics:
ICYMI
Ken Burns' Brilliant 'The U.S. and the Holocaust' Has Only One Problem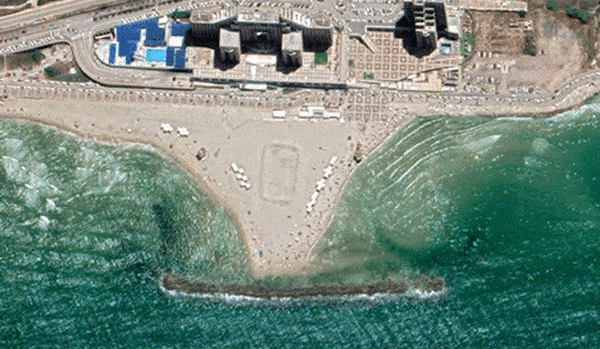 Facing Rapid Rise in Sea Levels, Israel Could Lose Large Parts of Its Coastline by 2050
As Israel Reins in Its Cyberarms Industry, an Ex-intel Officer Is Building a New Empire
How the Queen's Death Changes British Jewry's Most Distinctive Prayer
Chile Community Leaders 'Horrified' by Treatment of Israeli Envoy
Over 120 Countries, but Never Israel: Queen Elizabeth II's Unofficial Boycott