Live Updates, July 1: Teens' Bodies Found
Israel Air Force strikes 34 targets in Gaza; rockets explode in southern Israel; Netanyahu: Hamas is responsible and will pay; Obama strongly condemns murders, calls on sides to avoid escalation; Hamas: Israeli version of events cannot be trusted.
The bodies of three Israeli teenagers who were kidnapped on June 12 in the West Bank have been found, it was announced Monday night. Their families have been notified.
The bodies were found north of the Palestinian town Halhul, just north of Hebron.
On Monday night, after the cabinet convened for an urgent meeting, Israel launched a massive air strike on the Gaza Strip, hitting 34 targets the IDF said were terror-related. In the West Bank city of Jenin, a Palestinian was killed in clashes with Israeli security forces.
RELATED: Police officers dismissed in wake of botched kidnapping call
RELATED: U.S. Jews react to murders with fury, calls for peace
RELATED: Israeli parliamentarians react to news of teens' death
ANALYSIS: Rockets show backlash of Israel's West Bank op has reached Gaza
Eyal Yifrah, 19, from Elad, Gilad Shaar, 16, from Talmon, and Naftali Fraenkel, 16, from Nof Ayalon, went missing from a hitchhiking station at the Gush Etzion intersection. Naftali Fraenkel was also an American citizen.
Following the kidnapping, the Israel Defense Forces launched Operation Brother's Keeper, a massive search for the three throughout the West Bank and conducted operations against Hamas, which Israel held responsible for the abduction.
Two of the teens were students at the Makor Chaim yeshiva in the religious kibbutz of Kfar Etzion, were thought to be hitchhiking to Modi'in, a city halfway between Jerusalem and Tel Aviv. The third studied at Shavey Hevron yeshiva in the West Bank city of Hebron. When the three failed to arrive home or make contact with their families, authorities were notified.
LIVE UPDATES:
11:15 A.M. Gilad Shaar, Eyal Yifrach and Naftali Fraenkel will be buried together on Tuesday following individual funeral services. Shaar's funeral will begin at 3:00 P.M. at the Central Synagogue in Talmon. Yifrach's funeral will begin at 3:30 P.M. at the Mishkenot Neriah synagogue in Elad. Fraenkel's service will begin at 4:00 P.M. at a Nof Ayalon synagogue. At 5:30 P.M., the three will be buried side-by-side at the Modi'in Cemetery. (Chaim Levinson)
9:39 A.M. Meretz chief Zahava Gal-On: "There is no doubt the blood boils following the murder of the three kidnapped teens, but Netanyahu's test of leadership lies in his ability to show restraint and avoid escalation, refusing to get dragged down by the voices of the right who seek revenge and draconic collective punishment."
Gal-On added, "There should be a distinction between the perpetrators, who should be punished to the full extent of the law, and the moderate forces in the PA – namely [Mahmoud] Abbas – who have condemned the kidnapping and supported the two-state solution."
"Netanyahu must not let the extreme right elements within the government fan the flames." (Barak Ravid)
9:12 A.M. Defense Minister Moshe Ya'alon: "I join the parents and other family members in their heavy mourning, and hope to remain strong for them on this tough day." Ya'alon adds: "We see Hamas as responsible for the kidnapping and murder, and know we will settle the score with them. We will continue to pursue the murderers of the boys, and we won't be silent and we won't rest until they are in our hands. And that will be the case in the future." (Gili Cohen)
9:08 A.M.: Several incidents of Jewish reprisal attacks against Arabs were reported through Monday night. Police detained a 17-year-old boy who was suspected of attacking an Arab taxi driver on a Jerusalem street with tear gas. A separate case found a young Arab hospitalized in light condition, claiming he was attacked by a number of Jewish youths on Queen Shlomzion Street in Jerusalem. Police opened investigations into both cases.
Also on Monday night, police apprehended a young Jew in his 20s spray-painting "Kahane was right" on a road sign on Route 38. Police found several cans of spray paint in the youth's possession, and he was subsequently detained. (Nir Hasson)
9:01 A.M. Four rockets land in southern Israel on Tuesday morning, two in Sha'ar Hanegev regional council and two in Sderot. The rockets that hit Sderot started a fire in a thorn bush. (Shirly Seidler)
8:11 A.M. A rocket exploded in an open area in Hof Ashkelon regional council; no injuries. (Shirly Seidler)
7:43 A.M. A 21-year-old woman was freed after being reportedly kidnapped late Monday night near Jerusalem.
The woman, who works at a gas station near Betar Illit, called the emergency hotline in Jerusalem, saying she was kidnapped by a Palestinian vehicle and was being held in a building in a Palestinian village in the Hebron area.
The woman stayed on the phone, allowing security forces to pinpoint her location and free her. Forces were searching the area for the suspects.
The woman was brought in for questioning, along with her mother. Police are currently investigating the circumstances of the kidnapping. Among other things, the police are investigating whether she voluntarily entered the car, or was forced to enter. (Chaim Levinson)
7:16 A.M. About 30 people set up tents in the E1 area last night, in an attempt to establish a settlement in response to the murder of the teens. The camp is currently quiet. (Chaim Levinson)
6:33 A.M. Gaza rocket explodes in Hof Ashkelon regional council area; no damage caused. (Shirly Seidler)
5:07 A.M. Palestinians report Palestinian President Mahmoud Abbas talked with top officials in the U.S. and EU administrations, as well as with Arab leaders, in order to prevent Israeli action against the West Bank and the Gaza Strip. (Jack Khoury)
4:51 A.M. A Palestinian was killed in clashes with Israeli security forces in Jenin. According to Palestinian reports, the youth, Yusef Abu Zaga, 16, was hit by live fire in clashes which developed after the Israeli force entered Jenin to make arrests. Three Palestinians were arrested in the clashes. (Jack Khoury)
4:26 A.M. Israel Air Force strikes 34 "terror targets" in the Gaza Strip, the IDF Spokesperson's Unit states.
Palestinians report four were lightly wounded by shrapnel. (Jack Khoury)
3:41 A.M. A rocket launched from Gaza exploded in the Eshkol regional council area, causing some damage to property. One woman suffered from shock and was treated on site. Another rocket exploded in open terrain. (Shirly Seidler)
2:00 A.M. Israel Air Force strikes in Gaza Strip. (Gili Cohen)
1:45 A.M. Gaza rocket explodes in open terrain in Eshkol regional council in southern Israel. None wounded. (Shirly Seidler, Gili Cohen)
1:30 A.M. Israeli soldiers break into the homes of Hamas operatives and suspected kidnappers Marwan Qawasameh and Amer Abu Aisheh in Hebron. Firefighters are attempting to quell a fire which broke out in Abu Aisheh's house. (Gili Cohen)
According to Palestinian reports, the Israeli army detonated the houses. According to the report, around 8 P.M. the forces surrounded the houses, called on the families to evacuate and then blew them up. One Palestinian child was wounded by an explosion. Palestinian firefighters are attempting to distance the crowds from the burning houses. It was also reported that Israelis have attacked Palestinians in the Hebron old city in several different incidents. (Amira Hass)
12:54 A.M. Senior Israeli official says no decisions to take harsh steps or build in the settlements were made in the security cabinet meeting Monday night. He added that the cabinet will reconvene on Tuesday, after the teens' funerals. (Barak Ravid)
12:17 A.M. Hamas spokesperson in Gaza, Sami Abu Zuhri, tells AFP that if Israel attempt to escalate situation or start a war, it will "open the gates of hell." (Haaretz)
12:03 A.M. The teens are believed to have been murdered soon after their abduction.
June 30
11:56 P.M. AIPAC releases statement saying it "stands with the people of Israel at this moment of sorrow and loss. We express our deep sympathy and condolences to the families of the innocent teenage boys who were murdered by terrorists with no respect for human life. Americans and Israelis understand that terrorist barbarism cannot be tolerated. We have once again witnessed that Hamas is an enemy of peace, reconciliation and fundamental human decency. For the sake of peace, all people of goodwill should distance themselves from this terrorist body. Israel is not alone at this terrible time of mourning. America and all civilized people share Israel's loss and identify with her determination to defend her people. Terror must be given no quarter."
11:52 P.M. Optometrist in settlement of Elad tells Haaretz that police arrived at his business overnight on Saturday with a pair of glasses and asked him to confirm they belonged to Eyal Yifrah. The man, Shalom Friedman, said he identified the glasses. The next day police officers came back with shards of the lenses, their prescription matching Yifrah's, who bought them four months ago. (Chaim Levinson, Yair Ettinger)
11:43 P.M. UN chief Ban Ki-moon condemns murder of teenagers, calls it "heinous act by enemies of peace." (Reuters)
11:40 P.M. Rightist activists intend to hold demonstrations in junctions across Israel Tuesday morning in protest of murders. Activists have called on public to arrive at the entrance to Jerusalem in the afternoon. (Chaim Levinson)
11:34 P.M. Top Islamic Jihad member in Gaza, Khaled al-Batash, says every Palestinian must be prepared for next bout against Israel. "I call on everyone to take Israel's threats seriously," he says. "It would be a campaign which may take different forms. Israel's threats will not frighten us; on the contrary, they will only strengthen our stance and the righteousness of our ways."
11:33 P.M. Palestinian sources in the Gaza Strip say the different factions in Gaza have announced a state of high alert and are preparing for an Israeli attack. (Jack Khoury)
11:25 P.M. U.S. President Barack Obama strongly condemned the murder of the three kidnapped Israeli teenagers but called upon Israel and the Palestinians "to refrain from steps that could further destabilize the situation." Obama said: "I extend my deepest and heartfelt condolences to the families of Eyal Yifrach, Gilad Shaar, and Naftali Fraenkel – who held Israeli and American citizenship. As a father, I cannot imagine the indescribable pain that the parents of these teenage boys are experiencing. The United States condemns in the strongest possible terms this senseless act of terror against innocent youth. From the outset, I have offered our full support to Israel and the Palestinian Authority to find the perpetrators of this crime and bring them to justice, and I encourage Israel and the Palestinian Authority to continue working together in that effort. As the Israeli people deal with this tragedy, they have the full support and friendship of the United States."
11:20 P.M. Following the developments, Palestinian Authority leadership expected to hold emergency meeting tonight, Palestinian President Abbas' spokesperson says. (Jack Khoury)
11:14 P.M. Vatican condemns killing of teens as a "hideous and unacceptable crime" and an obstacle to peace.
11:08 P.M. Israel's representative to the UN Ron Prosor requested UN chief Ban Ki-moon to condemn the teens' murder, the rocket fire from Gaza and the Hamas-Fatah unity government.
11:04 P.M. Hamas spokesperson in Gaza Sami Abu Zuhri said in an interview for the Hamas TV channel: "We'll not sit idly by if we're attacked. Israel better be prepared to pay the price. We don't want any military confrontation with Israel, but if it will be forced on us it will look like in previous rounds." (Jack Khoury)
10:55 P.M. Some 200 people spontaneously assembled in Jerusalem's Zion Square and are collectively mourning the death of the three teenagers. (Nir Hasson)
10:50 P.M. Israel's Chief Rabbi David Lau: "The Jewish people around the world are shaken by the despicable murder. The teenagers that were martyred for their Jewishness join a long chain of our people's holy and pure who were murdered throughout the painful history of the Jewish people." (Yair Ettinger)
10:44 P.M. J Street issues a statement saying: "Our thoughts and prayers are with the family and friends of the three boys and with the people of Israel at this moment of profound sadness. Tonight, we join them in the mourners' call that 'He who creates peace in His celestial heights, may He create peace for us and for all Israel.'"
10:41 P.M. A high ranking security official tells Haaretz: "Hamas has suffered a terrible beating over the past two weeks. Its institutions paving the way for terrorist actions against Israel have been shut down and many of its senior members were arrested. We will continue to persecute them and will draw a high price from them. The quick solving of the crime by the Shin Bet, which within a 24-hour period identified the kidnappers, together with military pressure in the field, prevented the kidnappers from hiding the bodies and negotiating with Israel for their return. It is only a matter of time until we reach the murders." (Gili Cohen)
10:29 P.M. GOC Central Command Maj. Gen. Nitzan Alon: We have a lot of information that the Shin Bet together with intelligence services on the scene provided us. I will not touch on the details of the investigation but the war on terror continues. It didn't start now and it will not end soon. We will continue with this mission in defense of the residents. I have to mention that the residents of the area have provided us with support and have helped the fighting force and that this strength and this support were of great help in this mission."
10:25 P.M. In the first days after the kidnapping the investigative team developed an assessment that hinted that the teenagers were murdered soon after the kidnapping.
10:20 P.M. The Prime Minister David Cameron issues a statement saying: "I am deeply saddened by the news that the bodies of the three Israeli boys kidnapped on 12 June have been found this evening. This was an appalling and inexcusable act of terror perpetrated against young teenagers. Britain will stand with Israel as it seeks to bring to justice those responsible. Tonight my thoughts and prayers are with the families of Gilad, Naftali and Eyal. No parent should have ever to suffer such heartache or grief."
10:19 P.M. Robert G. Sugarman, chairman, and Malcolm Hoenlein, executive vice chairman, of Conference of Presidents of Major American Jewish Organizations issue a statement, saying: "We are horrified and devastated by the reports, now confirmed, that the three boys Eyal Yifrach, Gilad Shaar, and Naftali Fraenkel, kidnapped on June 12th, have been found dead in the Hebron area...It is time that the world stand in unity against those who advocate and execute, as well as justify, the murder of innocent young people who are brutally butchered in Israel or anywhere. It cannot be met by indifference or pro-forma expressions of sympathy. For too long the threats against Israel, including missiles and terrorism, have elicited limited responses, with the roles of victims and perpetrators inverted. It must stop."
10:17 P.M. American Jewish Committee Executive Director David Harris issues a statement saying: "We share the anguish of the parents and families of Naftali, Gilad and Eyal, and of the entire Israeli nation. Cowardly terrorists chose three Jewish youths, innocently hitchhiking to return home for Shabbat, to seize and mercilessly kill."
10:15 P.M. The New Israel Fund issues a statement saying: "We join with their families and with everyone mourning these three young men. And we ask that every leader, Israeli and Palestinian, take every step necessary to maintain calm and prevent more loss of life. We owe it to the memories of these young men, and to the countless others who have died in this conflict, to do all we can to bring peace and reconciliation and an end to the bloodshed between our two peoples."
10:14 P.M. World Jewish Congress President Ronald S. Lauder issues a statement saying: "We are beyond shocked, outraged and heartbroken by these despicable murders. Once again, Hamas has revealed its true colors: This group blatantly disregards human life, and it doesn't even refrain from hijacking innocent teenagers. Those who committed this heinous crime must be hunted down and brought to justice."
10:12 P.M. Prime Minister Benjamin Netanyahu said at the beginning of the security cabinet meeting, "With deep sorrow we found three bodies this evening, and all the signs point to them being the bodies of the three kidnapped teens, Eyal, Gilad and Naftali. They were kidnapped and murdered in cold blood by animals. In the name of the whole of Israel, I ask to tell the dear families - to the mothers, the fathers, the grandmothers and the grandfathers, the brothers and sisters - our hearts are bleeding, the whole nation is crying with them. We will bring the boys to be buried according to Jewish rites."
He added: "Hamas is responsible, and Hamas will pay." (Barak Ravid)
10:02 P.M. Hamas spokesman Sami Abu Zuhri: "Only the Israeli version of the events has been published. Israel is attempting to make way for aggression against us, against Hamas. We reject all Israeli allegations and threats against us. We are already used to it and will know how to defend ourselves. No Palestinian group, Hamas or any other group, has taken responsibility for the action, and thus the Israeli version can't be trusted." (Jack Khouri)
9:52 P.M. Economy Minister Naftali Bennett and Prime Minister Benjamin Netanyahu meet before the security cabinet meeting to discuss possible reactions to the murder.
9:49 P.M. Meretz chairwoman Zahava Gal-On issues a statement saying that she and her colleagues in Meretz share the families' sorrow. "The boys' kidnapping and murder is a war crime that must be punished with the full severity of the law. Nevertheless, precisely at this moment, it's vital to distinguish between those responsible for this wicked act and between the Palestinians who denounced it, first and foremost the president of the Palestinian Authority."
9:47 P.M. Eli Yemini, a resident of Talmon and friend of the Shaar family, says that psychologists and the rabbi of the settlement have arrived at the family's house to try to help. "The family needs to digest this," he says. "We hoped there would be good news, but unfortunately, that didn't happen."
9:45 P.M. The Shaar family was out when the army contacted them and told them to go home. After they arrived, at 6:30 P.M., they were informed that the bodies had been found. The family isn't expected to release any statement this evening. Outside the home, several Talmon residents are crying.
9:42 P.M. Science and Technology Minister Jacob Perry (Yesh Atid) says: "shares the sorrow of the Shaar, Fraenkel and Yifrah families" and "their pain at the loss of the most precious thing of all. I once again urge Abu Mazen (Palestinian President Mahmoud Abbas) to immediately dissociate himself from the murderous terrorist organization Hamas, which perpetrated this abominable crime."
9:40 P.M. Education Minister Shay Piron (Yesh Atid) instructs his ministry to reinforce the ministry's counseling teams and psychologists to accompany the students at the Makor Chaim yeshiva, where two of the victims studied, and give them all the assistance they need.
9:30 P.M. The Shin Bet security services releases a statement saying, "Following intensive operational intelligence work by the Shin Bet, less than 24 hours after the kidnapping it became evident that two Hamas activists, Marwan Qawasmeh and Amar Abu Aisheh, are those behind the kidnapping of the three teens. Later, thanks to intelligence insights, the Shin Bet singled out to the search team the area west of Halhul (located north of Hebron) as the area where the search needs to be focused. Since then, special forces of the IDF and the Shin Bet have been conducting intensive searches of that area.
"This evening, a search team located three bodies buried in an open field about 3 kilometers west of Halhul. A forensics team was dispatched to the scene to identify the bodies."
9:15 P.M. President Shimon Peres releases a press release, saying, "The entire nation is bowing its head with unbearable sorrow this evening. Over the past 18 days the nation prayed as one that the fate of our wonderful teenagers would be that they are found alive and well. Now that the bitter news has come, the entire Israeli nation mourns the premature death of our finest youth… Alongside deep sorrow, we will remain resolute to punish the atrocious terrorists. Our war on terrorism will only intensify and will not waver so that this murderous terrorism won't dare to rear its head."
9:08 P.M. Deputy Minister Tzipi Hotovely (Likud): "The despicable kidnapping and murder of the students cannot go by in silence, and the those responsible in Gaza must pay the price. The government of Israel must declare a war to the death on Hamas, which is responsible for the murders, and return to the policy of [targeted] assassination."
9:05 P.M. The security cabinet is expected to discuss Israeli responses to the teens' killing. (Barak Ravid)
9:02 P.M. Deputy Defense Minister Danny Danon (Likud) called for an all-out military assault aimed at the total destruction of Hamas. "This tragic ending must also be the ending of Hamas! The nation is strong and ready to absorb [attacks] for the sake of a mortal blow against Hamas. ... [W]e have to destroy the homes of Hamas activists, wipe out their arsenals everywhere, and stop the flow of money that directly or indirectly keeps terror alive... make the entire Palestinian leadership pay a heavy price."
8:58 P.M. Opposition leader MK Isaac Herzog (Labor): "There is no explanation or human justification [for the murders] and I'm sure that that the long arm of the security forces will reach the murderers. We have known painful attacks and overcame them, and so it will be this time. This is our life in this country."
8:55 P.M. Shas chairman MK Aryeh Deri: "Naftali, Gilad, and Eyal, may God avenge their blood. All the nation of Israel is mourning tonight with the three bereaved families who showed us in the last two weeks what Jewish faith and strength are."
8:51 P.M. Economy Minister Naftali Bennett responds to the news, saying, "The murder of children is unforgivable. Our hearts are with the families right now. Now is the time for actions; not talk." (Barak Ravid)
8:40 P.M. Housing and Construction Minister Uri Ariel responds to news, saying, "In a war, as in war, one must strike at terrorists mercilessly on the one hand and respond with an appropriate Zionist response on the other." (Barak Ravid)
8:30 P.M. Media outlets announce that the bodies of the three teenagers were found. A gag order had been in place Monday evening, forbidding the announcement. In the lead-up to the announcement, rumors had spread over social media that the teens' bodies had been found.
8:20 P.M. Palestinian residents of Hebron report that all entrances and exits from Hebron are closed by Israeli security forces. (Jack Khoury)
8:10 P.M. The Security Cabinet is scheduled to hold an emergency meeting at 9:30 P.M. (Barak Ravid)
Click the alert icon to follow topics:
SUBSCRIBERS JOIN THE CONVERSATION FASTER
Automatic approval of subscriber comments.

NOW: 40% OFF
ICYMI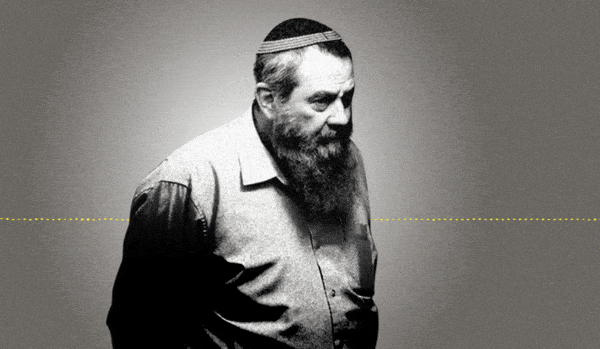 Jewish Law Above All: Recordings Reveal Far-right MK's Plan to Turn Israel Into Theocracy
Why I'm Turning My Back on My Jewish Identity
Down and Out: Why These New Immigrants Ended Up Leaving Israel
The Reality Behind 'The White Lotus' Sex Work Fantasy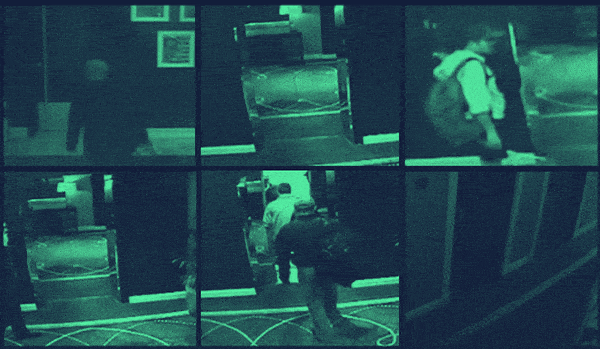 This 'Dystopian' Cyber Firm Could Have Saved Mossad Assassins From Exposure
Comeback Kid: How Netanyahu Took Back Power After 18 Months in Exile