When Hi-tech Trumps High School
Meet the next generation of Israeli entrepreneurs: Iddo Gino, 16, and Gil Maman, 15, worry less about their grades than about the next big startup.
Iddo Gilo at 16.
Credit: David Bachar
A senior marketing strategist at Google visited the Internet giant's designer Tel Aviv offices two weeks ago, hoping to have a word with teenagers Iddo Gino and Gil Maman. He found them cleaning up trash left over from a hack-a-thon they had organized on the 26th floor of the Elektra Tower. The event had been an intensive two-day coding competition between talented young Israelis, but the remnants could have been from a high-school sleepover: empty pizza boxes, packets of instant soup and less-than-sanitary restrooms.
"He told us, 'surely you can work at Google, and I suppose that you could also found a small startup that Google would want to buy, but we're counting on you to come up with the next Google — that's your mission," said Gino the next day, in his room overlooking the Haifa bay. "So that's my real goal — to build a huge empire, something that will change the world."
Maman, also in Haifa, said, "By age 18, my goal is to found a company that can really help other people. I'm not interested in earning fortunes or coming up with some nonsense like [mobile video game] Candy Crush, meant only for killing time, but rather to answer some kind of real need."
Change the future, make money
Gino, 16, is in 11th grade at Haifa's Reali School. Maman, 15, is in ninth grade at the nearby Alliance middle school. But their studies are only a minor part of their daily routines, which are filled with investors' meetings, conferences, video consultations with entrepreneurs abroad and endless hours in front of the computer screen. Gino is studying for a bachelor's degree in software engineering from the Open University (with an option to continue at the Technion — Israel Institute of Technology), and Maman will start university next year. Both of them already pass out business cards, maintain Linkedin profiles and navigate the grown-up field of high-tech with ease.
"Two years ago, my dad decided I needed a suit," says Gino. Now, I have two, for anything that might come up."
Recently, Gino and Maman decided that other youngsters with similar interests deserved a chance to display their skills, and so decided to hold the first hack-a-thon for their age group in Israel.
A hack-a-thon is a timed event, which can last anywhere between hours and a week, where entrepreneurs, programmers, developers and designers meet to build applications, computer games or anything else. Despite the name, a hack-a-thon is not a criminal hacking competition meant to crash the Pentagon's website ("Though it can be done with three clicks," smiles Gino), or something similar. All the code written during the event is for peaceful purposes.
Though there are many "geek Olympics" competitions in Israel, none of them are for participants under the age of 18. Gino and Maman found sponsors for the event, reserved the Google campus for the weekend, recruited mentors and judges from among Israel's high-tech elite, spread the word about the competition and hoped for the best.
A team of young 'hackers'. Photo by David Bachar
"We wanted to show that young people in Israel aren't only about getting drunk, fighting and stabbing each other," says Maman.
Just before the participants were split into teams and the competition began, the organizers gathered everyone for a briefing. The guidelines were simple: Each team had two days to work on a programming project and present a working initial version of it. Another young man, who helped Maman and Gino organize the event, took the microphone to make a few more announcements. He started his remarks by declaring, "I too am a nerd."
Most of the participants arrived having already formed teams, with at least one developer, programmer and designer in each. Maman and Gino helped those who can alone connect. Demographically speaking, the Sharon and Haifa areas were well represented, and 40 percent of the participants were girls. Sophie Danilov, 17, said, "Women in high-tech have higher self-confidence than most, because they've already gotten past the assumptions that it's field for men." Danilov, who studies at a religious school in Be'er Sheva, joined a predominately female team that attempted to develop an app to facilitate supermarket shopping.
The West Bank was represented by Itamar Kaufman, a 14-year-old programmer from the settlement Elkana. Kaufman, a religious boy, was forced to leave the competition as Shabbat began, and returned in the few hours that remained afterwards. His team sought to develop a watch that doubles as a credit card. Others attempted to develop a smartphone app that allows for transferring money by tapping devices together.
Many of the participants gravitated toward ideas involving money. They were encouraged by Dorel Blitz, a development director at Bank Leumi, who came to the competition to present a "financial challenge," as his company is looking for a model that will serve as a basis for the next generation of bank apps aimed at young people. After the competition, I brought it to Gino's attention that most of the competitors engaged in purely capitalist ventures.
Interlude. Photo by David Bachar
"I didn't think of that," he answered. "Perhaps it would be good to think about how to change that in the future, but a large part of the startup experiences is figuring out to make the exit, how to earn that 20 million."
A young Silicon Valley in the Carmel
Gino is the first to admit that his privileged upbringing — he hails from a multi-story villa in Haifa's posh Ahuza neighborhood, son to an electrical engineer and a hematology doctor — allows him to plan for the future without having to worry about making a living. Maman, from a spacious home in the Ramat Almogi neighborhood, whose father works for Elbit Systems and whose mother runs weight-loss seminars, also has no reason to worry. Their drive is impressive, and it is rooted deep.
Their lives are different from those of their peers. Gino wakes every morning at 5:30 A.M. After drinking his first cup of coffee, he reviews the newspapers and news websites, answers emails from abroad that came in overnight and gets on the bus to school at 7:15. Once there, he makes an appearance in the teacher's lounge, drinks his second cup of coffee and heads to the guidance counselor's office, where he works as an assistant. At 8:00, he goes to his first class, "If it's an important one."
Hacking is hard work. Photo by David Bachar
Gino, like other high school students pursuing college degrees, is allowed to miss 70 percent of his classes in every subject, as long as he maintains a certain grade average. At around 1:00 P.M., he leaves school ("That's when my day actually starts") for a round of meetings with potential investors and representatives interested in his project. Recently, he's also been meeting with other potential programmers ("The goal is to get a team of 12 people before making the pilot").
In the afternoon, he returns to the guidance councilor's office, or sets up in a coffee shop ("Because it's too loud at home for me sometimes") and devotes a few hours to Emzue, a company he founded and runs, which specializes in building personally designed administration systems for web-based businesses. He communicates with his employees ("I prefer to call them colleagues") through a video-chat system that he developed. Around 9:00, he begins working on his university assignments, after which he will work on some personal coding or give feedback to work done by one of his employees. Around 1:30 A.M., he falls into bed.
Maman wakes up at 8:00 A.M. and is in class by 8:30. As an advanced student, he remains in class until 3:30 P.M. On days when he chooses to skip class, he gets on a bus that takes him to some technology conference or to eBay's offices, where he works as an intern ("Next month, we'll get down to business and start a real project").
He is currently developing an app to help his mother's diet business and working as a freelancer. In addition, he is involved with a company developing a program to help students prepare for the GMAT business school exam. In his "free time," he swims, learns guitar and Krav Maga and is an Israeli Scout ("I'm trying to incorporate everything, so that I can experience this age, feel like a kid and not be in front of the computer all day").
Teamwork. Photo by David Bachar
Lick the interface
Gino and Maman religiously watch "Silicon Valley," a quirky new HBO comedy that follows the lives of six programer dreaming of their exit, while highlighting their award rituals and social ineptitude. The boys can identify with some of the characters' habits. "I'd like to believe that I'm not totally like that, but I admit that there are some awkward moments," says Gino. "In general, I've managed to surround myself with people who have similar hobbies and interests. And when we're all like that, it's not embarrassing, but near 'other' people who don't come from the same world, there are some strange situations."
Casual analysis of the competitors at the hack-a-thon shows there is a wide spectrum. In addition to those who fit the traditional geek mold, there are some very well spoken and charismatic young people. One of those is Eyal Levin, 18, from Ra'nana, one of the oldest competitors. Levin, who was recently drafted into the Israel Defense Forces combat anti-aircraft unit ("I tried to go for computers, but I'm not too upset that it didn't work out"), built along with his team a website called Stiflion, which is meant to allow app designers to check if an idea is new and original or has already been used.
Yoav Vloder, 16, from Ramat Hasharon, joined a team attempting to build an interactive tour-guide app that recognizes your location and directs you to local points of interest and provides information about them. He says, "The hack-a-thon is not just for nerds, we want to bring out the sexy aspect of it. I, for example, study at an artistic high school, I used to play on Israel's national handball team. I go to parties, meet girls, things like that."
At 4:00 P.M., Gino, Maman and the other mentors begin deciding which teams will present their work to the judges, dividing them into the categories "will present," "won't present" and "maybe." Maman, who has trouble crossing teams off the list, says, "I don't have the heart to tell kids that they gave their all for two days but can't go on." The cuts happen quickly, though the organizers praise the teams that did not make it as much as they can. "They didn't invent the wheel, but you still want to lick their interface," a judge says.
Pizza! Photo by David Bachar
Fueling up. Photo by David Bachar
At 6:30 P.M., the 20 chosen teams take the stage, one at a time. Each one gets four minutes to present their idea to the five judges. If the judge asks a question, it is a sign the team is good, a favorite even. After the allotted time, the judges convene and choose the winner — the TransPow application, built by a team of five 14 to 17-year-olds, who earned the right to present their idea at an upcoming conference in Tel Aviv, organized by Oran Kochavi, head of the innovator's club at the Interdisciplinary Center in Herzliya.
"If Israel is supposed to be the Startup Nation, we must bring the next generation along," says Maman, as he picks up the last of the leftover food from the competition. Gino adds, "Many startups leave Israel, but hardly any of them actually try to change anything about the world. The hack-a-thon is meant to send a message to youth, and tell them: Come, let's think of solutions for the AIDS problem in Africa, not how to find another Waze, or come up with a new filter for Instagram."
Click the alert icon to follow topics:
SUBSCRIBERS JOIN THE CONVERSATION FASTER
Automatic approval of subscriber comments.

NOW: 40% OFF
ICYMI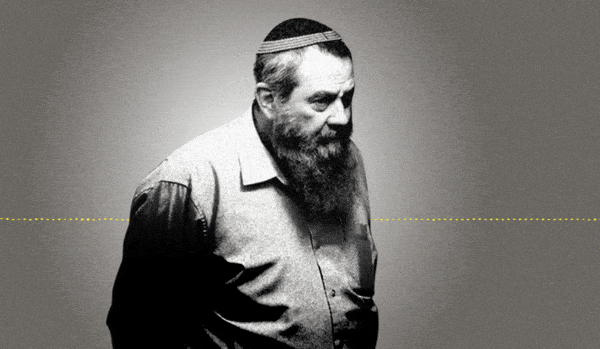 Jewish Law Above All: Recordings Reveal Far-right MK's Plan to Turn Israel Into Theocracy
Why I'm Turning My Back on My Jewish Identity
Down and Out: Why These New Immigrants Ended Up Leaving Israel
The Reality Behind 'The White Lotus' Sex Work Fantasy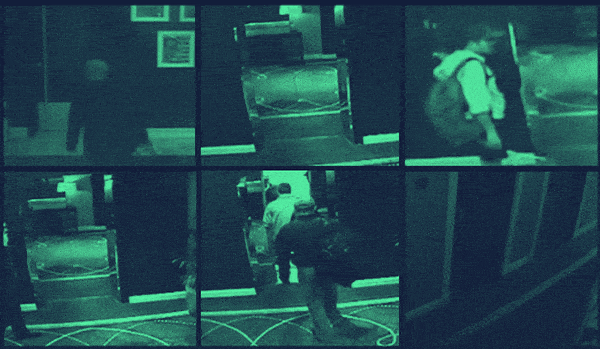 This 'Dystopian' Cyber Firm Could Have Saved Mossad Assassins From Exposure
Comeback Kid: How Netanyahu Took Back Power After 18 Months in Exile