As He Heads Into Detention, Refugee Leader Vows to Keep Fighting
Israel sends refugee protest symbol Mutasim Ali into detention, despite UN recommendation he be given refugee status.
Mutasim Ali
Credit: Moti Milrod
A few days before he was due to report to the open detention facility in Holot, Mutasim Ali was conducting business as usual and trying not to let his impending loss of freedom get him down. My conversation with him on Wednesday at the African Refugee Development Center office in Tel Aviv's central bus station was interrupted again and again by phone calls. Ali, the center's director and a leader of the African asylum seekers' protest against the government's policy toward them, switched easily between Hebrew, English and Arabic. He patiently tried to help every caller, in between organizing an event in Tel Aviv's Levinsky Park to mark the international memorial day for victims of the Darfur genocide and a belated Holocaust Memorial Day ceremony for asylum seekers.
"I'm not afraid; this won't break me," he said of his impending detention down south. ARDC's executive committee has decided he should continuing running the organization even after he enters Holot this coming Monday, and therefore plans to hold its next meeting there.
Ali has no idea how long he will be at Holot. Regardless, he said, he will continue to fight for the asylum seekers' rights and their recognition as refugees.
Ali has been both the leader and the symbol of their struggle, and he believes he is now paying the price. "They want to put me in Holot because of the protest," he asserted. "Many people are sad to see me going there ... They tell me, 'You shouldn't be there. If you're there, who will fight?' That's true, but on the other hand, that's the policy and there's nothing to do: We have to fight even from inside, and that's okay. The only difference between me and my colleagues is that I'm out front, fighting to change the policy. I take this as part of the battle we're waging."
Since the Holot facility opened in December, Ali has visited almost every week to show solidarity with the 2,300 Eritrean and Sudanese asylum seekers being held there. Previously, he was never allowed inside. But as of Monday, he'll be sharing a small room there with nine other people.
By law, inmates can leave Holot during the day, but they must return for three daily roll calls and remain in the facility overnight. Thus leaving for more than a few hours requires a special permit from the Interior Ministry's Population, Immigration and Border Authority.
Ali was ordered to report to Holot more than three months ago. He challenged the order in court, but last month, the Tel Aviv District Court ruled against him. The Supreme Court is due to hear his appeal in another three weeks, but it declined to freeze the order requiring him to go to Holot.
"It's very hard," he said. "I'm leaving my apartment, leaving my friends. It undermines everything I'm doing. It hurts me personally as a person who fled because of war – a person who seeks liberty, freedom, not to be in detention facilities or jails any longer ... Based on what the Interior Ministry says, I don't know how long I'll be there. Maybe until I agree to return to Sudan – that's what they want."
He is pinning his hopes not only on his appeal, but on a petition to the High Court of Justice against the law that authorizes his detention, filed by several human rights organizations. The court is expected to rule on this petition soon.
Ali sees Holot as the embodiment of the government's brutal policy toward asylum seekers. "Holot is simply a violation of people's rights," he said. "It's a very racist place – only Sudanese and Eritreans are put there...
"They say it's an open facility. It's not an open facility; it's a jail, not a refugee camp. They put a person in the desert, in a place he can't leave ... There are no health or education services; it's forbidden to learn Hebrew. In what refugee camp would they forbid you to learn a language? The aim is to put people there and embitter their lives even more, just so they'll agree to return [home]."
Ali, 27, is from Darfur. While studying geology at the University of Khartoum, in the Sudanese capital, he became involved in activity against the regime. He was jailed three times, he said, and suffered violence while in jail. Even when he was free, the regime kept him under surveillance.
Five years ago, he fled to Egypt, and then to Israel. He spent his first four months here in the Saharonim detention facility. Upon being released, he found himself alone in Levinsky Park, like many other asylum seekers. But he soon found work, first in a factory in Tiberias and then in a Tel Aviv hotel. He eventually became a shift manager, but was fired when the asylum seekers called a strike in January.
The local branch of the UN High Commissioner for Refugees has recommended that he be recognized as a refugee, but decision is in the Interior Ministry's hands. Ali filed an asylum application about 18 months ago, but hasn't yet received an answer and doesn't have high hopes.
Israel has yet to recognize a single Sudanese as a refugee. For years, the state wouldn't even let them file applications, on the grounds that it had granted them group protection and therefore wasn't deporting them anyway. It finally started accepting applications last year, but so far, very few Sudanese have received answers – and all of them were rejected.
Ali shares a two-room apartment in south Tel Aviv with another Sudanese asylum seeker, who will now be looking for a new roommate. He is leaving most of his belongings there – not because he expects to return anytime soon, but because he doesn't think he'll need them in Holot. All he is bringing is a few clothes, some books and his computer – "if they let me take my computer." One of the books is Nelson Mandela's autobiography, from which he draws inspiration.
The rest of his family is in a refugee camp in northern Sudan. Once a month, he speaks with his parents by phone – "cautiously and not for very long, just to know if they're okay." Both his parents are teachers, he said, and "they educated me to be a leader. They told me from the start, when I was a young boy, 'You'll go through very difficult situations, but you have to cope, because you're helping weaker people.' That's why I won't give up my activism. I won't say, 'That's it, I've had it.'"
Ali has considered leaving Israel more than once, but refuses to return to Sudan as long as its current government remains in power. "I'm sick of Israel's policy, of being in jails, but on the other hand, where will I go? I have no home in Sudan. My village was burned. There is no village. There's nothing."
"I know for certain, 100 percent, that they'll kill me if I return to Sudan," he added. "All the people who return are asked if they know Mutasim; they show them my picture. It's not just me; my parents would be in danger if I returned there. My father was jailed for two and a half years just because I'm here in Israel."
Our conversation was interrupted by an urgent call: A Sudanese national who agreed to leave Israel for Uganda found himself at the airport in Addis Ababa, the Ethiopian capital, and fears deportation to Sudan. Ali quickly contacted the UNHCR representative.
This, he said, is why he won't agree to go to Uganda, or to any other country that can't be trusted not to return him to Sudan. But if he could find a safe place to go, "I'd prefer that to being in jail."
Though the asylum seekers' protest made waves worldwide, it died without achieving any real gains. Nevertheless, Ali doesn't regret his decision to bring the asylum seekers into the streets for a moment.
"It's true the policy hasn't changed at all, but the protest changed many things in Israeli public opinion," he said. "Many people saw blacks but didn't know their story. When they saw 30,000 people going out to protest, with no disorder or violence, they said, 'Yes, there's a problem, maybe these people are right.' Most of the Israeli public is thinking about this now."
Ali vows the protest will resume. Meanwhile, he has applied to law schools in the United States, but hasn't yet received an answer. Maybe there, he said, he can do more for his people and his country, to which he still hopes to return someday. But if not, he plans to continue the fight for asylum seekers' rights.
He is upset at having spent the last five years "trying to get refugee status here" instead of working for Darfur: "It's a waste." Nevertheless, he remains optimistic.
"All this will change – today, tomorrow, in another year," he said. "We'll get out of here. It doesn't matter where we go. We'll go to a third country, or there'll be peace and we'll return to our country."
Ali will remember many Israelis fondly, but finds it hard to forgive the state. "The picture we'll take from here is a very ugly picture, not a pretty one," he said. "I have many Israeli friends; I love the country on a personal level. But with all due respect and with all my love, I won't forget this picture – the attitude and behavior of the government."
The population Administraiton noted that the Supreme Court had rejected Ali's request for a stay of his detention order. "Without expressing an opinion on the petition aginst the law, the justice emphazied that there's a public interest in the referral to Holot," it said in a statement. "We think this decision speaks for itself."
SUBSCRIBERS JOIN THE CONVERSATION FASTER
Automatic approval of subscriber comments.

NOW: 40% OFF
ICYMI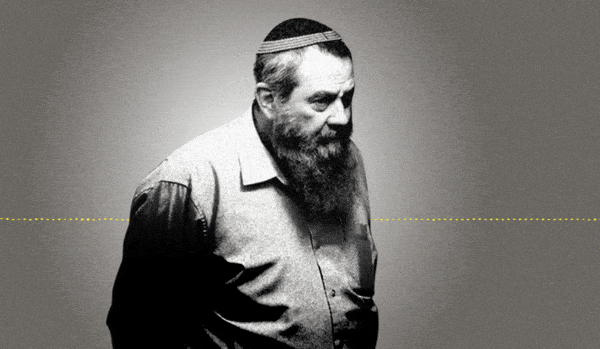 Jewish Law Above All: Recordings Reveal Far-right MK's Plan to Turn Israel Into Theocracy
Why I'm Turning My Back on My Jewish Identity
Down and Out: Why These New Immigrants Ended Up Leaving Israel
The Reality Behind 'The White Lotus' Sex Work Fantasy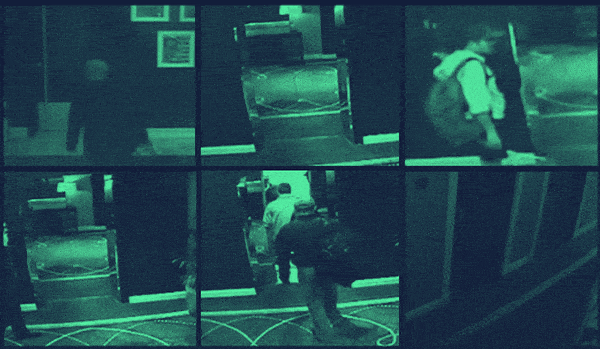 This 'Dystopian' Cyber Firm Could Have Saved Mossad Assassins From Exposure
Comeback Kid: How Netanyahu Took Back Power After 18 Months in Exile