The Military Program That Refuses to Abandon IDF Deserters
Some 10,000 soldiers were jailed for going AWOL from the IDF in 2013. The return-to-service program wants to get them back in step with the army.
Israel Defense Forces' Military Prison No. 6.
Credit: Nir Kafri
Most individuals currently serving time in military prisons aren't criminals, but rather deserters or soldiers classified as "undisciplined." Only a few percent – between six and seven percent a year – have been convicted for actual crimes. On average, some 22,000 soldiers are sent to military jails every year, 13,000 of whom are sent to prison bases and other "holding rooms" built to offset the lack of jails. These facilities are meant for those sentenced to 28 days or less for nonviolent offenses.
According to Military Police data, over 400 incidents have occurred in military jails, including attempts to mutiny, escape attempts and incidents of violence. The most memorable of these was a mutiny that took place in August 1997 at Military Prison 6, when prisoners held their commanders captive to protest the poor prison conditions. The incident had a long-lasting effect on both Military Police conduct and policy, as well as prison conditions.
The rebellion also resulted in the formation of the Dekel Commission, an Israel Defense Forces General Staff committee charged with formulating IDF prison policy. One of its recommendations was to create a comprehensive program meant to ensure a smooth return for prisoners to regular army service. According to Military Police orders, the purpose of the program is to prevent recidivism, and to "identify those fit to continue serving" among the prisoners. Aside from that, the program is also meant to provide expert recommendations to military defense attorneys and courts before rulings and sentencing.
The program includes an analysis process, meant to determine if the soldier in question is capable of returning to service, or if actions such as transfer to a different unit or position would assist in such a return.
The program is run by 60 female soldiers and five female officers, who can recommend that the Central Draft Commander release soldiers from service for poor behavior or incompatibility. On average, roughly 8 percent of soldiers undergoing this process are discharged.
According to a Military Police official, the program is meant to be, on the one hand, a "therapeutic" process to diagnose imprisoned soldiers, but also to provide educational workshops and consultations, including assisting soldiers with special circumstances. Such soldiers, however, have a higher tendency to desert, creating a sort of paradox in which the soldiers most in need of assistance have trouble getting it.
Tal, a former infantry soldier in the Golani Brigade, was sentenced to 20 days in military jail for drinking alcohol on base. "As soon as I met the NCO from the rehabilitation program, it was like the messiah came," he recalls. "Most of the soldiers in jail aren't saying, 'To hell with the army.' For 99% of them, it's more, 'I have no money.' People with problems like this say, 'I need to help my family,' the kind of people who had no choice. These NCOs can give you an exemption. She is your key."
"Today, the prisons must include some kind of therapy process. A soldier that completes regular service will be a better civilian," says Capt. Efrat Zach, who runs the return-to-service program as well as a rehabilitation program for soldiers who commit serious crimes and serve their sentences in civilian jails. "The goal of the program is to diagnose the circumstances that led to desertion and provide recommendations to alter service conditions, unit transfers or, in some cases, release from the army."
Asked if the care provided to these soldiers ultimately benefits the army as a whole, she says, "In the end there is both an external and internal view: They are soldiers, after all, who begin serving as children, but they end up as better civilians afterward."
According to orders from the Military Police chief specified in a State Comptroller's Report on military prisons, the return-to-service program works exclusively with soldiers under the age of 24, who are performing compulsory service and were imprisoned for over a month for any offenses except violence or drugs.
According to Military Police data, 13,452 soldiers were sent to jail in 2013, of whom 76 percent were sentenced to jail time for being AWOL and 18 percent for disciplinary problems. Only between 6 and 7 percent are sent to prison for criminal offenses. These figures have remained fairly consistent for the past few years.
Thousands of soldiers are assisted by the return-to-service program every year, primarily deserters sentenced to over 28 days in prison.
Commanders, particularly those from combat units, have had a difficult time dealing with the military-therapeutic program. One battalion commander from the Givati Brigade criticized the program in the past, saying that it "allows those combat soldiers who claim they have problems to serve close to home."
But given that one in six young men don't finish their three years' compulsory service, according to IDF data, "demanding" that soldiers complete their service after imprisonment can be significant. "There are many soldiers who get themselves sent to jail so they can eventually get an exemption from service. They hope that if they go AWOL enough times, they will eventually be released," admits one former soldier who was in the return-to-service program. "The soldiers running the program repeatedly try to understand the reasons why soldiers are sent to prison, and find a solution. Suppose a soldier's commander has it in for him, but he wants to serve in a different unit. Or, for example, some people want to work, and desert so they can spend more time off base."
Attorney Binyamin Kooznits, who works as a military defense lawyer, says there are "many soldiers who feel they are not compatible with certain units, or fit for military service in general. When they request assistance with transferring units, or request to see a committee that determines compatibility for service, they are often refused; the only way out is through the return-to-service program.
"Although the program's recommendations are just that – recommendations – they are often accepted. At the same time, this isn't a real rehabilitation program. The program simply determines if the soldier in question is fit for service and, if so, in what capacity."
"I won't transfer every soldier just because they whine about their placement," says one soldier within the program, adding, "It's a huge challenge to work in such a totalitarian system as a prison. Today, you don't really hear discussions about whether or not the army should assist soldiers in jail, but it always makes sense to discuss it – should the army provide assistance? And if so, how much?"
At the same time, Military Police officials have admitted that, occasionally, the IDF simply wants to "end things" with some of the imprisoned soldiers. "Sometimes we release the soldiers from the system, and other times we release the system from the soldiers. The soldier goes in and out of jail, and they are of no value to the system – not because he wore the system down, but because there's no purpose, because it just won't work," said one officer within the Military Police.
According to a State Comptroller's report from 2010, one of the system's "weak points" – as defined by an IDF official – is that the regulations governing the return-to-service program are not part of the standing orders of the IDF Personnel Directorate. This has been the situation for six years. One officer involved with the personnel directorate stated that the orders are currently being revised and sent out to all units within the IDF.
Recently, a law firm approached Maj. Gen. Orna Barbivai, head of personnel directorate, Military Advocate General Brig. Gen. Danny Efroni, and Brig. Gen. Golan Maimon, the chief of Military Police, with a request to create a rehabilitation framework similar to civilian rehabilitation programs. The lawyer claims that such a program is necessary due to the young age of the soldiers being sentenced to jail time, "without being properly examined beforehand."
Over the past two years, the IDF has focused its efforts on the high percentage of Ethiopian soldiers being sentenced to jail time. According to IDF data, while Ethiopians comprise only 3 percent of the army, they account for 13 percent of soldiers in jail. The IDF claims that efforts are underway to improve their conditions of service, including pre-draft assistance, as well as opening up positions that have lengthy acceptance processes, such as in intelligence units and the air force. The IDF Personnel Directorate has set a goal to reduce the amount of Ethiopian soldiers in jail by 15 percent by 2015.
During the last two years, officials from the return-to-service program have begun analyzing the Ethiopian soldiers in prisons as well. They claim that while the numbers of Ethiopian soldiers in prison is falling, there is still a long way to go. "I believe that most of the soldiers who go AWOL are in need of assistance," says one officer who served in the program. "But we cannot replace their commanders, because then we are encouraging the exact opposite of what the program is meant to accomplish. In the past, when a commander wanted to send a soldier to prison, he wondered, 'What therapy? Why?' Today, commanders understand the advantages of using our unit to help soldiers, and getting them back to regular service, and fixing their relationship with the military system as a whole."
Click the alert icon to follow topics:
ICYMI
Ken Burns' Brilliant 'The U.S. and the Holocaust' Has Only One Problem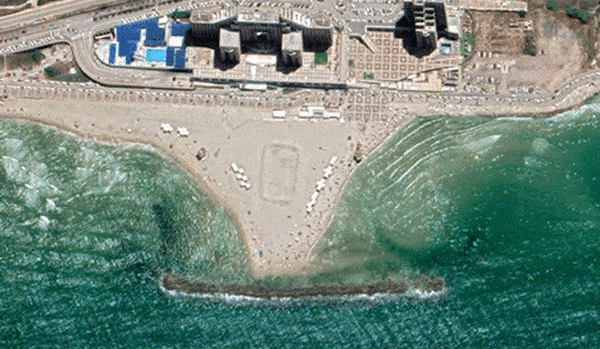 Facing Rapid Rise in Sea Levels, Israel Could Lose Large Parts of Its Coastline by 2050
As Israel Reins in Its Cyberarms Industry, an Ex-intel Officer Is Building a New Empire
How the Queen's Death Changes British Jewry's Most Distinctive Prayer
Chile Community Leaders 'Horrified' by Treatment of Israeli Envoy
Over 120 Countries, but Never Israel: Queen Elizabeth II's Unofficial Boycott