The Doomed Malaysian Flight, Serendipity and Divine Providence
Let's thank God when the universe is good to us – because there are some things that will always be unknowable.
A man, one of the relatives of Chinese passengers onboard Malaysia Airlines Flight 370, prays near candles before a briefing with Malaysian officials at a hotel in Beijing, China, March 31, 2014.
Credit: AP
At first, the dominant Jewish storyline of the missing Malaysia Airlines airplane surrounded a Jewish man who, at the behest of his travel agent, did not fly on Flight MH370 because it was departing on Shabbat, thereby saving his life. Lessons were drawn from this story and I presented four objections to a particular stream of those lessons in this space.
There were unpredictable and extremely divergent reactions. I expected the Divine Providence maximalists, mostly Orthodox Jews, to disagree with the conclusions of the essay. I figured that Divine Providence minimalists and atheists would agree with my approach. Interestingly, many very devout Orthodox Jews told me how much they appreciated my pushback against the most expansive lessons of the story. On the other hand, quite a few non-Orthodox Jews took issue with what I had written.
That article was written about the lesson from the perspective of everyone in the world except the man who was saved. I was talking about all of us. I was writing to the people who heard that story and the superstitious part of us that wanted to interpret the story in a particular way. A part of all of us wanted to use the story to confirm our beliefs and instill pride and faith in others. My opinion is that this is a mistake for the reasons enumerated there.
However, nothing previously written applies to the actual man who made the choice not to fly on the Sabbath. While it is true that there are several possible negative implications and consequences to the public attributing particular protection in exchange for not flying on the Sabbath, the only thing worse would be for the fellow who was saved to allow the incident to pass without giving a moment's pause to contemplate his good fortune. All indications are that the traveler did indeed note the incredible confluence of events and learn some sort of spiritual lesson from his incredible story. I don't intend to address the traveler in this story; rather I am addressing the rest of us of who may, from time to time, find ourselves experiencing our own moments of serendipity.
Some things are unknowable. Even the believer is forced to concede that we cannot know everything. But personal inspiration does not require certainty or proof. We choose how we react when the Universe has been good to us. We can say it's just dumb luck and we might be right. Yet, the possibility that we have been selected for some form of Divine Providence remains. Isn't it obvious that if we are choosing between attributing goodness in our lives to chance or to God's smiling benevolence, the moral thing to do would be to thank God? Indeed, it is a simple choice.
Similarly, when tragedy hits home or our lives are merely inconvenienced, we can assume that there is nothing or no one behind our misfortune. But it's also possible that there is a Divine message for us in the challenge. What is the more moral position? Here too, I think it's obvious that it is better to consider that there is something we can improve in our lives.
In other words, we cannot possibly know if the good things that happen in our lives are examples of Divine Intervention. Nor can we know with certainty if the suffering and difficulty in our lives are examples of Divine Retribution. But we do believe that it's possible that God directly manipulates everything that happens. And because that is a viable option, it is our duty to act according to that belief. That means we should thank God for the good and cry to God during the bad. It means that when we feel the warmth of a Divine embrace we should hug back. When we feel the sting of Divine retribution we should repent and seek forgiveness.
When a traveler does not get on a plane because he is trying to observe the Sabbath and that plane disappears, it might be coincidental. But it could also be the Hand of God. The proper thing to do is to consider it the Hand of God. The traveler will never be certain, but he should respond to the euphoric feeling of surviving a potentially fatal encounter by thanking God. It should be inspiring. The traveler should feel saved. People who feel saved have a tendency to increase their pursuit of goodness and spirituality. That's a good thing.
Maimonides writes that when a tragedy befalls a community there is an obligation to cry out to God and ask forgiveness. We must be moved to improve our lives in the face of affliction. If we dare not become introspective in times of catastrophe, Maimonides says that we are exhibiting cruelty. He does not say we are heretics or religious midgets. We are cruel. The cruelty in denying ourselves the opportunity to grow when we are shaken by events in our lives is far worse than possible charges of heresy.
There is great danger in going too far in ascribing particular events to specific acts. This is especially true when others are suffering. We must be careful not to relegate our observance into a magical cloak of safety. This is especially true when this is an irrational conclusion. But it is equally dangerous not to seek inspiration in the swerves that life serves. When good or bad things happen to us, it is a wise and moral choice to seek an encrypted message from God. If it could be, it might as well be. We can't know why we were saved, but we should certainly assume that we were saved. At worst, we can hope that we erroneously assigned something to God, but we can rest assured that if we require Divine Salvation someday, we have earned a reputation as the kind of person who will give credit where credit is due.
Click the alert icon to follow topics:
ICYMI
The Artist Who Survived Auschwitz Thought Israel Was 'Worse Than the Concentration Camp'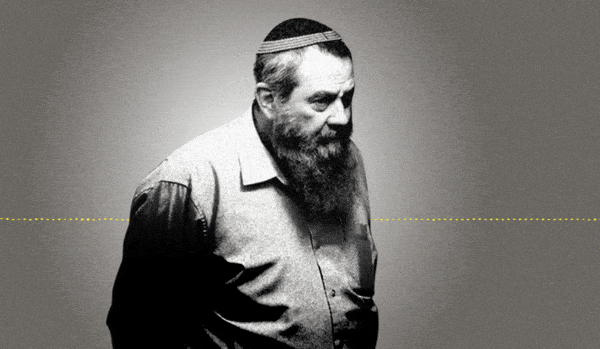 Jewish Law Above All: Recordings Reveal Far-right MK's Plan to Turn Israel Into Theocracy
Why I'm Turning My Back on My Jewish Identity
Down and Out: Why These New Immigrants Ended Up Leaving Israel
The Reality Behind 'The White Lotus' Sex Work Fantasy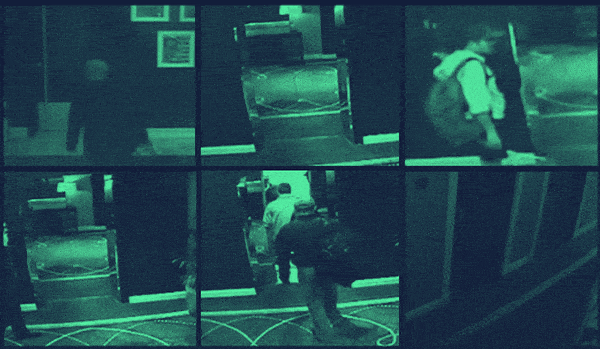 This 'Dystopian' Cyber Firm Could Have Saved Mossad Assassins From Exposure