Bibi's House of Cards: Where's Frank When Israel Needs Him?
The fact is, a leader like Frank Underwood was here once. Not so long ago. His name was Ariel Sharon.
"Presidents who obsess over history, obsess about their place in it, instead of forging it."
Vice-President Francis (Frank) Underwood, as played by Kevin Spacey, to Pres. Garrett Walker.
It's not clear what Israelis see in "House of Cards," but it's clear that many of them can't seem to look away.
It's not exactly America that they see. Nor Israel, certainly. But in the back of many a mind, and in the pit of many a gut, there are echoes of their lives, and of the people they elect to run roughshod over them.
Political animals that Israelis are, it's only natural to peer into the hypnotically Shakespearean zoo of the Netflix series, in an effort to align the characters with those who hold the tangled reins of power here.
There may be, for example, the temptation to see something of social worker-cum-Lady Macbeth Sara Netanyahu in [Lehavdil Alert] Robin Wright's impeccable ticking time bomb of a character in Claire Underwood.
That, however, makes it that more sadly obvious that Benjamin Netanyahu has nothing of the wicked allure, the magisterial broadness of vision, the lethal cool of the alpha gambler, the sheer Richard the Thirdness, of Kevin Spacey's Frank Underwood.
If Netanyahu does have a place on the show, one suspects, it's as the clueless Mr. Magoo of an incumbent President, Garret Walker, leading limply from behind, hands-off while Rome burns, a man in the backroom thrall of billionaires. A man who stares obsessively, sterilely, at Iran for his legacy, while lacking the inclination, the wiles, the will, and perhaps the cojones, to courageously and sincerely seek a historic resolution of the conflict here at home, with the Palestinians.
Or, as the Guardian's Stuart Jeffries wrote, in a question which could be directed at the Israeli electorate as well, "how come the American people voted for a president as unerringly lily-ass, snarky and invertebrate as Garrett Walker?"
With the Prime Minister's Office a morass of inaction, indecision and mortal fear of taking initiative, where's Frank when Israel needs him?
Certainly not in the figure of Naftali Bennett, prisoner to the iron confines of his own ideology and a slate of unapologetic extremists. Nor - though he's also slick as a plate of ribs - is there a Frank of any apparent value in Yair Lapid, hostage to a party line which strictly avoids any and all direction or substance.
In an Israel which has become anarchic and ungovernable, a house of cards in which Danny Danon can be king for a day and Miri Regev his queen, Yariv Levin the Ace of Spades and David Rotem the Joker, where is a Frank Underwood when we need him?
The fact is, a leader like Underwood was here once. Not so long ago. His name was Ariel Sharon.
A guy who, over and over, was left for the politically dead. A guy whose crimes and misdemeanors seemed to count him out of contention for any office. A guy from the sticks, who, with country waste on his expensive shoes, understood the levers and ropes and mechanisms of power as absolutely no one else.
"We are nothing more or less than what we choose to reveal."
An underestimated, aging bumpkin who managed to bamboozle both the MIT-educated Netanyahu and the Stanford-trained Ehud Barak, the apparent has-been Sharon parlayed a caretaker-for-Bibi role in the Likud and a calculated walk on the Temple Mount into an eventual lock on the premiership.
"One heartbeat away from the President, and not a single vote cast in my name. Democracy is so overrated."
A man who lied so frequently and so publicly that, when he spoke of making a dramatic departure, no one believed him – the very fact that enabled him to get away with it.
"I will march forward even when I have to do so alone."
A man who wasn't afraid to go back on a lifetime of political alliances and declarations, if he believed that what he was about to do was what the people wanted and the country needed.
"I must gamble everything I have right now."
A man who created a good part of the system (in this case, the inventor of the idea of the Likud) and who was undeterred from taking it right apart.
"Every Tuesday I sit down with the Speaker and the Majority Leader to discuss the week's agenda. Well, 'discuss' is probably the wrong word … They talk, while I imagine their lightly salted faces frying in a skillet."
A man profoundly opposed to the idea of staying in power by doing nothing. A man who had no patience for Bibi's management style: hang on to your chair, even if that means letting underlings be, often harming the country, while doing as little as possible yourself, except devising new ways to block progress on old issues.
A man who was willing to act, even against Israel's most powerful and potentially politically dangerous interest group, the settlement movement, which he was crucial in creating.
"There are two kinds of pain. The sort of pain that makes you strong, or useless pain. The sort of pain that's only suffering. I have no patience for useless things."
Click the alert icon to follow topics:
ICYMI
Ken Burns' Brilliant 'The U.S. and the Holocaust' Has Only One Problem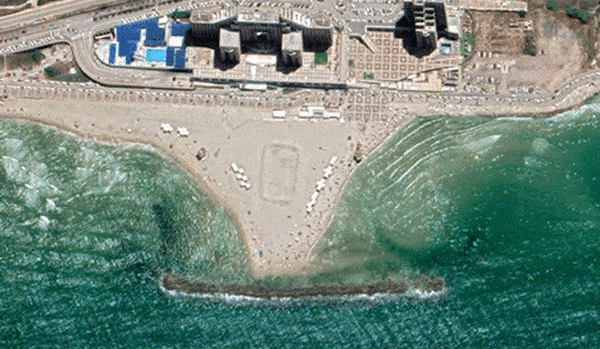 Facing Rapid Rise in Sea Levels, Israel Could Lose Large Parts of Its Coastline by 2050
As Israel Reins in Its Cyberarms Industry, an Ex-intel Officer Is Building a New Empire
How the Queen's Death Changes British Jewry's Most Distinctive Prayer
Chile Community Leaders 'Horrified' by Treatment of Israeli Envoy
Over 120 Countries, but Never Israel: Queen Elizabeth II's Unofficial Boycott