Someone Else's Simcha Yaakov Rotman Solich's Bar Mitzvah - A Rootless, Rocking Affair
A Hasidic family, veteran converts to Judaism who came to the Holy Land from Germany, celebrates a rite of passage.
Location: Bais Yaakov Hayashan
Time: 7 P.M.
In the neighborhood: At the top of a small hill, the soot-colored stone buildings are painted dark orange by the streetlights overhead. The Iights from the densely packed buildings that make up Jerusalem's ultra-Orthodox neighborhood of Mea She'arim glitter through a heavy, chilly mist. A man with a prayer book under his arm walks by an overflowing garbage bin.
Venue: An all-girl's ultra-Orthodox school by day, Bais Yaakov Hayashan turns into party central at night, with the ancient-looking structure housing two reception halls. In the basement/bomb shelter, the tired hallway turns into a newly remodeled hall, set with narrow tables and separated into men's and women's sections. A glass chandelier reflects against the low marble ceiling.
Simcha: Yaakov Rotman Solich's bar mitzvah
Number of guests: About 400
A brief history of time: Yaakov, 13, is the second child of David Yosef, 45, and Hannah Ruth, 45. He was raised in a Hasidic family along with six brothers and sisters in the Batei Ungarin housing complex near Mea She'arim, built in the 19th century to house Jews of Austro-Hungarian extraction who had come to live in Jerusalem.
Both Yaakov's mother and father – affiliated with the expressly anti-Zionist, Toldos Avrohom-Yitzchok Hasidic dynasty which originated in Hungary – converted to Judaism about 18 years ago, after feeling an attraction to the religion and its way of life, even back at their respective homes in Bielsko-Biala, Poland, and Nuremberg, Germany. They met while volunteering at a Jewish retirement home in Nuremberg (David Yosef: "I thought I'd see Jews who were performing mitzvahs like it said in the book, but that's not what turned out to be").
Eventually, after going their separate ways but keeping in touch, Hannah Ruth, who had made her way to Jerusalem, informed David of a conversion class in the Holy Land. Both eventually converted in Israel – a process not without its interesting moments, as David Yosef indicates: "I was circumcised when I was about 28," he says, adding with a smile: "Not a lot of people can say they remember their brit milah (circumcision ceremony)."
Rites: Down in the modest yet modernly fitted hall, Yaakov, his pale, boyish face peeping out from under a black bowler-style hat, stands at the small dais, shaking hands with guests. Calmly and shyly he graciously receives small gifts, as his father, his face beaming under a sizeable streimel (fur hat), vigorously welcomes friends and acquaintances. At Yaakov's other side sits Rabbi Mordechai Stauber, a longtime supporter and friend of the family, who had come all the way from Antwerp to sit at the main table at this simcha (happy occasion). David: "He takes newly converted families under his wings and helps any way he can."
A chocolate cream cake decorated with chocolate tefillin (phylacteries) is placed on the table in front of Yaakov, near a challah baked in the shape of the number 13.
Men, wearing black fraks (frock coats) and so-called Jerusalem-style kaftans, or gold-colored striped robes, stream into the small space, shaking hands with the dignitaries at the dais, rushing to grab a snack and chatting in Yiddish and Hebrew alongside the narrow tables in the hall.
The faces of little girls peek out of gaps in the room divider, catching a glimpse of the action in the men's section, before disappearing again behind the wooden boards.
Waiter Ronny slowly and methodically doles out plates from a cardboard box, going in and out of the small kitchen. In the kitchen, Meir Rotman, a member of the Rotman family who took in David Yoself and Hannah Ruth after their arrival in Jerusalem, carefully cuts a large, steaming hunk of kugel into personal portions.
The elder Rotmans, who adopted the then-newly converted family 18 years ago, passed away a year ago, leaving David Yosef and Hannah Ruth without the support they had enjoyed for so many years. On top of that, a wedding in the Rotman family that was taking place in the United States during the week of Yaakov's bar mitzvah meant most of their adoptive family members are abroad. Meir is one of the few in attendance. "We're family," he says. "We do what we can."
Every now and again, David Yosef himself goes into the kitchen to replenish salads and kugel, making sure his many guests are happy, before returning to shake hands at the dais.
A large group of Yaakov's classmates enters the room, crowding into the spottily filled space in one fell swoop. They stand in line to shake his hand and congratulate him, to David Yosef's visible delight. Once seated, the children commence eating and chatting; they and their grown-up counterparts fiddle with their yarmulkes and hats.
Rabbi Stauber gets up to address the crowd in Yiddish, his salutations greeted with hearty applause and a burst of singing.
Over to the side, Ronny the waiter, who became observant about 17 years ago, at the age of 17, gathers empty plastic plates and cups, and talks of his choice to become religious: "This is my 'correction.' It's like a washing machine. The first tumble is the hardest, but the more it spins, the cleaner you get."
Music: Prayer and liturgical music.
Food: Kartofel (potato) kugel, lokshen (noodle) kugel, salads, pickles, popcorn, challah and cake.
Drink: Generic soft drinks, Kiddush wine and water.
Word in the ear: David Yosef, on celebrating away from his family, both biological and adoptive: "It hurts, you understand, because you know you've come without a background ... That's all fine. But when the moment of simcha comes, like a wedding or a bar mitzvah, then suddenly you stand there alone."
In my spiritual doggy bag: One does not have to be born into a community for one to sense a deep, even if imperfect, sense of family and community.
Random quote: A Hasid addressing a casually dressed religious Zionist man sitting at his table, who identified himself as a doctor: "You're a doctor? Which kind? I'm a hypochondriac so I see every kind."
Want to take part in Someone Else's Simcha? Want to invite Haaretz to your family celebration? Send word to: HaaretzSimcha@gmail.com
Click the alert icon to follow topics:
ICYMI
Ken Burns' Brilliant 'The U.S. and the Holocaust' Has Only One Problem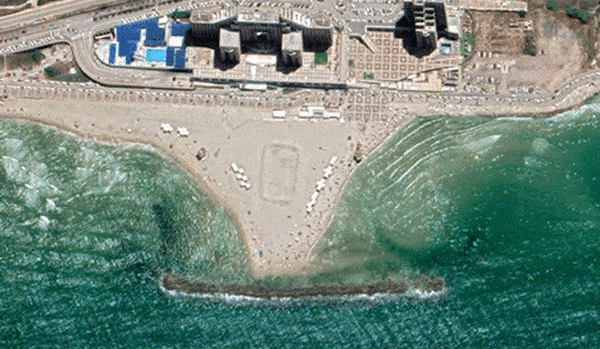 Facing Rapid Rise in Sea Levels, Israel Could Lose Large Parts of Its Coastline by 2050
Lapid to Haaretz: 'I Have Learned to Respect the Left'
The Mossad's Fateful 48 Hours Before the Yom Kippur War
As Israel Reins in Its Cyberarms Industry, an Ex-intel Officer Is Building a New Empire
How the Queen's Death Changes British Jewry's Most Distinctive Prayer