In Ukraine, Russia Seeks Image of a Peaceful Conquest
Ukraine may have won the West's sympathy, but it is standing totally alone - and the scenario of a Russian backtrack from Crimea is very hard to picture.
SIMFEROPOL − The Russian army, which has controlled since Friday the main airport on the Crimean peninsula, tried very hard on Sunday morning to lower its profile and allow the small field to return to normal. Planes took off and landed according to the regular timetable, and on the tarmac an Aeroflot Airbus and a Ukraine Airlines Boeing were parked next to each other, as if their two countries are not in a state of war by any other name.
Click here to sign up for Haaretz newsletters
Within the terminal all was calm and only a few security personnel stood around. There was no stampede of passengers rushing to escape. Russian armored vehicles were no longer outside and the number of soldiers had been dramatically reduced. Fewer than 10 stood guard, their faces masked, carrying assault rifles and machine-guns with combat webbing and helmets. But for many locals arriving at the airport, they were an attraction. People stood in line to have their picture taken with them, others brought them flowers. Young women flirted with the men in green.
Less than 48 hours since Russia invaded Crimea, at least parts of the region seemed to be settling down to a comfortable occupation. In Simferopol, the regional capital, very few soldiers could be seen and most of those were off-duty, confident enough to walk around without masks and weapons. The avenue by the parliament building, which saw angry demonstrations last week, was calm and loudspeakers streamed light Russian music.
Above the building flew the very similar Russian and Crimean flags with identical colors. Ukraine's yellow-blue flag wasn't to be seen. Order was maintained by local police and members of a new, unarmed militia, set up to defend public buildings. They were all coordinating with the Russians, who had no need to stick around. Their work was being done for them.
Throughout the town small groups of young men and pensioners gathered, waving Russian flags and the banners of the Russian airborne division, shouting "Crimea is Russian." The seemingly spontaneous demonstrations were good-natured.
Russia Today, the Kremlin-controlled news channel, still insists on calling the soldiers in Crimea "members of self-defense teams," but no one on the ground is trying to hide their true identity any longer. "I'm glad they've arrived," says Sergei Ferdyunov, an engineering student and proud member of the new militia. "We are the same people and will always be. Crimea is part of Russia and no one in the world can claim otherwise. America invaded other countries but the Russian army has simply come home."
Many commentators have compared the capture of Crimea with the Russian invasion of Georgia in 2008. There are similarities, but at least on the PR level it seems the Russian army has drawn lessons from that episode. In Georgia journalists were fired upon and their cars and equipment stolen routinely. This time around, aside from a few isolated cases of rudeness, the attitude toward reporters in the field is cordial. The Kremlin seems to be trying very hard, so far successfully, to create a peaceful image to this conquest.
Many foreign visitors were surprised by the quiet atmosphere in Simferopol. Not least the group of International Red Cross workers who arrived in Crimea especially to carry out an assessment of humanitarian needs, only to find out that there aren't any for now.
The Russian annexation has also brought economic optimism to a region that has been neglected by the central government in recent years. Even in central Simferopol there are many derelict buildings and on the streets are none of the fleets of shiny new cars seen in every city of neighboring Russia. "There isn't any work here and many young people left for Kiev or Moscow," says Oleg Ludin, an unemployed young man eager to propose his services to the Russian businessmen who are expected now in Crimea. "Russia will have to take care of us now and pour in resources. Not like Kiev that forgot about us."
Along with the military and economic annexation, a cultural one is taking place as well. Fired by patriotic fervor, Russian entertainers began arriving over the weekend and staging free concerts. "A whole list of bands performed popular Russian songs" says Aleksandr Ostrovsky, a resident of Sebastopol who was about to fly on Sunday to Moscow on business. "They even held a beauty pageant in Sevastopol. There was an atmosphere of carnival in town."
The total absence of opposition in Simferopol on Sunday does not mean it doesn't exist. It just disappeared from the streets. Around 20 percent of Crimea's population are Muslim Tatars, whose grandparents were deported by Stalin thousands of miles to the far eastern regions of Russia. From the late 1980s, the Tatars began to return and they certainly don't miss the Kremlin's rule. Yet despite holding a large demonstration outside the parliament last Thursday, since the weekend they are lying low on their leaders' orders. Five million Tatars live in Russia, about half of them in the semi-autonomous region of Tatarstan, and they have good relations with the authorities. Now that the annexation is all but certain, they will find the way to survive in the new situation.
Avoiding provocation
And still on Sunday there remained a few pockets of open resistance, mainly at two Ukrainian military bases near the port city of Sevastopol, which is also the main base for the Russian forces in Crimea. After the commanders of other bases lay down their weapons and allowed the Russians to enter, these two remained defiant. The sides agreed not to aim their weapons at each other and prevented a flare-up, though tense talks continued into the night. While Ukrainian naval officers were bravely standing up to superior Russian forces, the new commander of the Ukrainian Navy, Admiral Denis Berezovsky, who was appointed only on Saturday, was surrendering for them. Berezovsky transferred control of the navy's ships to the Russians by swearing allegiance to the new prime minister of Crimea, Sergey Aksyonov, the man who invited the Russians into the peninsula and intends in four weeks to hold a referendum on leaving Ukraine.
Berezovsky, who was summarily fired and accused of treason, has almost totally denied Ukraine of any naval capabilities. This development does not bode well for Ukraine's resistance to Russia if they face each other on the battlefield. Russian media on Sunday reported multiple cases of entire Ukrainian units going over to the other side, and while these reports of course serve Russian President Vladimir Putin's interest, there seems to be at least a grain of truth to them.
Ukraine's army is just as split as its population, between those who want to get closer to Europe and the West and those who identify with Russia. The Kiev government cannot rely on the army to obey orders if fighting breaks out.
The government has yet to order the army to retake Crimea by force, though Interim Prime Minister Arseniy Yatsenyuk announced Sunday morning full mobilization of all Ukraine's reserve soldiers. He said that Russia's actions were "actually a declaration of war on my country."
For now Yatsenyuk has ordered his soldiers not to respond to "provocations" from the Russian side and not to cause a bloodbath. The "provocations" narrative is serving both sides, with Russian spokespeople and media constantly mentioning "Ukrainian provocations" in the shape of persecution of ethnic Russians. These provocations were the basis for the Duma's vote on Saturday to allow the Kremlin to deploy the army anywhere in Ukraine to "defend Russian citizens."
It is extremely difficult to see how the wheel could be turned back and Russia leave Crimea. Western leaders may have been relatively quick to condemn the invasion but not one country is dreaming of deploying its troops to Ukraine to deter Russia. Ukraine may have won the West's sympathy, but it is standing totally alone.
U.S. President Barack Obama made a stern speech and had a fruitless phone conversation with Putin, as did his colleagues Britain's David Cameron, Germany's Angela Merkel and French President Francois Hollande. Britain even sent its foreign secretary William Hague to Kiev in a show of solidarity. But so far, the only real sanction they have come up with is not taking part in the G-8 conference that Russia is scheduled to host in Sochi in June. It doesn't seem, however, that Putin is particularly concerned about his membership of the forum of the world's eight major democracies. He himself didn't bother to attend the 2012 G-8 summit in the U.S.
Meanwhile, there are no serious moves toward economic sanctions on Russia by America or the European Union. The U.S. hasn't even got an ambassador in Moscow now that it can call back in protest.
In the absence of any meaningful international influence on events in Ukraine, the timing is entirely up to the local players. Russian and Ukrainian soldiers were working Sunday on digging fortifications near the only land bridge connecting Ukraine to Crimea. Each side is making defensive preparations but are also thinking of attack. Kiev is still adamant that Crimea must remain part of Ukraine, but it's hard to see how they back that up militarily. Kiev can make an opposite move, cut off its economic ties with both Russia and Crimea, disconnecting the peninsula from its supply of water and electricity, leaving Russia to deal with the problems. But that would be tantamount to admitting that Crimea is lost.
Putin's army is, on the other hand, in a position to advance inland and take away from Ukraine wide swathes of territory where a majority of Russian-speakers live. Violent demonstrations in cities such as Kharkov and Donetsk, where Russian flags were flown over government buildings, could supply the "provocation" necessary for such a move.
Click the alert icon to follow topics:
SUBSCRIBERS JOIN THE CONVERSATION FASTER
Automatic approval of subscriber comments.

NOW: 40% OFF
ICYMI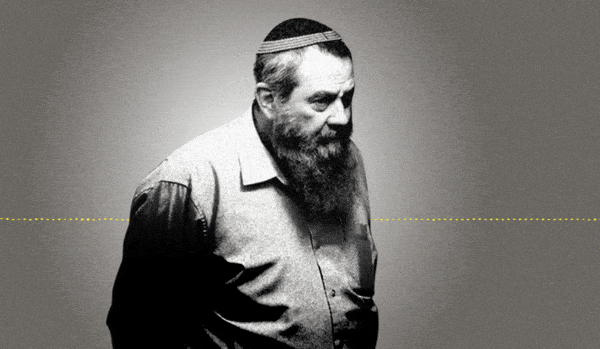 Jewish Law Above All: Recordings Reveal Far-right MK's Plan to Turn Israel Into Theocracy
Why I'm Turning My Back on My Jewish Identity
Down and Out: Why These New Immigrants Ended Up Leaving Israel
The Reality Behind 'The White Lotus' Sex Work Fantasy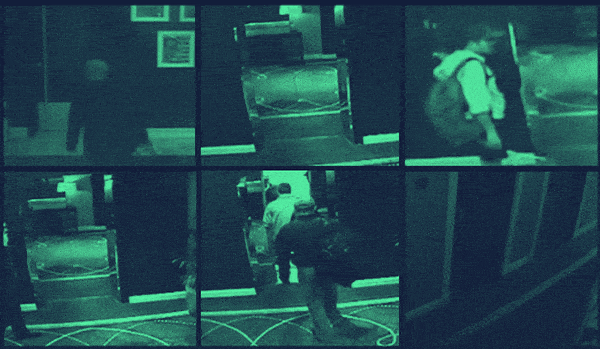 This 'Dystopian' Cyber Firm Could Have Saved Mossad Assassins From Exposure
Comeback Kid: How Netanyahu Took Back Power After 18 Months in Exile