Ukraine's Crimea Falls to Putin, Without a Shot Fired
But the West can make it clear to the Russian president what he could lose if he invades mainland Ukraine.
A couple stands next to armed servicemen outside a Ukrainian border guard post in the Crimean town of Balaclava March 1, 2014.
Credit: Reuters
Russian President Vladimir Putin called on Saturday for the "stabilization" of Ukraine, but it no longer matters what the events of the past three days in the Crimean peninsula are called; it's an invasion in every sense. The soldiers, without identifying insignia, who took control of government buildings, airports, television stations and central junctions in Crimea, have been reinforced by extremely identifiable Russian armored convoys, cargo aircraft and combat helicopters. There is nothing left to hide.
According to the Russian Marine Corps' website, "There is no better way to rest after Sochi than coming to Crimea." The afternoon vote by the Russian parliament authorizing the Kremlin to deploy the army throughout all of Ukraine simply confirmed the status quo.
Protests from the new government in Kiev went unheeded by the Kremlin. Russia doesn't recognize it, preferring the deposed President Viktor Yanukovych and Crimea's new prime minister, Sergey Aksyonov, who was voted in three days ago by the local parliament, under the control of a pro-Russian militia. They "requested" that Putin send his forces to ensure security in Crimea, and he benevolently granted their request.
Interim Ukrainian President Oleksandr Turchynov ordered the army, which is under the command of its third chief of staff in 10 days, to retake government buildings in Simferopol. Those orders have now been changed to a directive of don't-shoot-at-any-cost, even when surrounded by Russian troops, as happened on Friday night at Kirov Air Force Base. Ukraine knows it doesn't stand a chance against the overwhelming Russian might, while it's also unclear whether Ukrainian soldiers and officers would even fire at their Russian comrades were they ordered to do so.
Russia's conquest of Crimea has faced no real opposition and has been greeted with joy by many citizens in the only region of Ukraine with a clear majority of ethnic Russians. The parliament in Moscow is drawing up a bill for Crimea's rapid annexation. Putin can choose at any moment to become the first Russian leader to expand the country's borders since Joseph Stalin.
Russian businessmen in Moscow are already preparing a $5 billion package to purchase Crimean infrastructure and set up new industries. The oligarchs owe the Kremlin their fortunes and are putting them now at Putin's disposal.
Ukraine failed to join the NATO alliance and therefore cannot invoke Article 5 of the NATO treaty, whereby an attack on one member is considered an attack on all. As in the Georgian war of 2008, the West will be forced to stand on the sidelines while Putin invades a neighboring country. Without a shot being fired, he has returned Crimea to Mother Russia. He can now decide whether to push forward and formally annex the peninsula, or just leave his forces in place, under an extended "invitation" and undermine the pro-Western parties' election campaign. Meanwhile, unrest spreads to other areas of eastern Ukraine that identify with Russia. Putin may ultimately win both Crimea and a new pliant government in Kiev.
Putin has completely ignored the warnings of U.S. President Barack Obama and landed another blow to the administration's foreign policy. It's hard to see anyone (not only the perennially suspicious Prime Minister Benjamin Netanyahu) believing assurances from Washington now. He has also tarnished the European Union's diplomatic credibility. Just last week EU foreign ministers brokered a deal between Yanukovych and his opposition to end the violent protests in Kiev, hold early elections and return to the talks over an economic agreement with the EU. Now Putin has turned the entire situation around. The message to the other former Soviet republics is clear – engage Europe at your peril: You may see your territory torn up.
The West still has some leverage with Russia: not the empty threat of leaders staying away from the G8 summit at Sochi in three months. Russia in general, and figures who are close to the Kremlin in particular, have much more to lose from broken economic ties than the West. All the oligarchs have homes and bank accounts in the Europe and the United States. While it's a stretch to imagine the EU imposing widespread sanctions on Russia, it could be left with little choice if it wants to force Putin into a reflective pause.
In this it will be easier for Washington to take the lead. The Magnitsky Act, passed by Congress in 2012, enables the United States to deny entry and banking services to senior Russian figures. An expansion should pass Congress easily now; it could be a platform to much wider action against Russian money-laundering and asset movement in Western bank accounts. Such steps will not only harm the personal businesses of Putin's inner circle, but it will also make it more difficult for him to carry out the threat of economic measures and suspension of energy supplies against his neighbors.
Western leaders, Obama in particular, have another avenue for hurting Putin: They can lift restrictions on shipping advanced weaponry to the rebels in Syria and expand their support of training camps for the Free Syrian Army in Jordan. This, in cooperation with the Saudis, who in recent weeks have greatly enlarged their shipments of anti-tank and anti-aircraft missiles to the rebels.
The West is still worried about strengthening jihadists in Syria, but one thing is now clear – the current Western policy of working with Russia to staunch the bloody civil war in Syria is bankrupt. The only West's only conclusion from the invasion of Crimea is that Putin only cares about his own interests and must be made to understand what he could lose.
Follow @AnshelPfeffer reporting on the ground from Crimea, Ukraine
ICYMI
The Artist Who Survived Auschwitz Thought Israel Was 'Worse Than the Concentration Camp'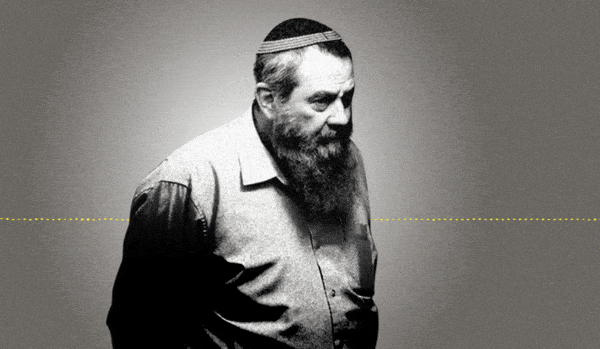 Jewish Law Above All: Recordings Reveal Far-right MK's Plan to Turn Israel Into Theocracy
Why I'm Turning My Back on My Jewish Identity
Down and Out: Why These New Immigrants Ended Up Leaving Israel
The Reality Behind 'The White Lotus' Sex Work Fantasy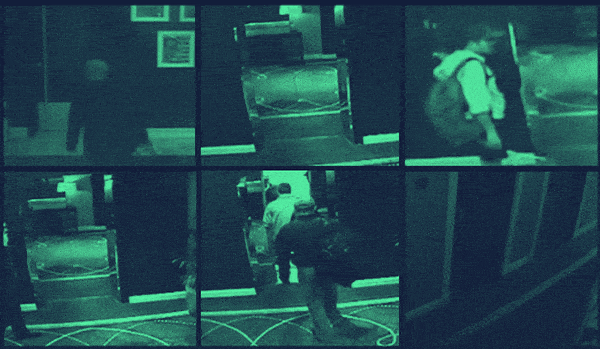 This 'Dystopian' Cyber Firm Could Have Saved Mossad Assassins From Exposure