Israeli Lawmakers Assail U.S. Envoy: Kerry Coercing Israel Into a Terrible Deal
MK David Rotem to Dan Shapiro: When can we depend on you? When did you stand at our side?
At a tense meeting Tuesday between U.S. Ambassador Dan Shapiro and members of the Knesset's Land of Israel caucus, the ambassador was taken harshly to task for U.S. policies on the Palestinian issue.
The 16 lawmakers, mostly settlers and members of the farther right parties in the coalition also assailed Shapiro with regard to the continued incarceration of Jewish spy Jonathan Pollard.
Shapiro listened patiently and responded that the United States recognizes the historic bond of the Jewish people to the Land of Israel but that "there is another people here as well."
At the meeting, which lasted more than an hour and was held in Hebrew, refreshments were served that included dates from the Jordan Valley, part of which lies in the West Bank.
In attendance were coalition chairman MKs Yariv Levin, Reuven Rivlin, Moshe Feiglin and Deputy Minister Tzipi Hotovely of Likud, and MKs Orit Strock, Yoni Chetboun, Nissan Slomiansky, Zvulun Kalfa, Ayelet Shaked and Shuli Moalem from Habayit Hayehudi. Also present was MK Robert Ilatov of Yisrael Beiteinu as well as MK Pnina Tamano-Shata of Yesh Atid and MKs Nissim Zeev and David Azoulay from Shas.
According to the minutes, which Haaretz obtained from notes taken by one of the individuals present, and parts of which were also reported on Channel 2, Shapiro attempted to explain why the U.S. was pushing the peace process ahead at this particular time. He also surveyed the work of the Obama administration for Israel.
"We want Israel to be our number one partner. It is a fundamental interest of the United States that Israel remain a secure Jewish and democratic state. That is our moral obligation. The military assistance to the Israel Defense Forces is something we are proud of and we view as an expression of our true obligation," Shapiro said.
The ambassador said that successive Israeli governments over the past 15 years, including the Netanyahu government, have aimed for an accord with the Palestinians. "Our obligation as an ally is to help Israel achieve that goal," Shapiro said, and added that the U.S. wanted to forge ahead at this particular time because "in this regional storm there is an opportunity to attain stability."
Shapiro said the Obama Administration wanted to maintain Israel's interests such as strong security arrangements, recognition of Israel as a Jewish state and a Palestinian end-of-conflict declaration. He said that a permanent agreement "would open doors to Israel to new partners in the region and will be a powerful tool against a delegitimization campaign against Israel."
Shapiro concluded his remarks by declaring that he wanted to listen and he was willing to "take all the fire." The lawmakers, who needed no further encouragement, then began bombarding the ambassador with sharply worded barbs.
Hotovely told Shapiro that Secretary of State John Kerry's plan was cut off from Israel's political reality. "Any framework agreement that talks about the 1967 lines or includes the evacuation of settlements or giving up sovereignty in Judea and Samaria and Jerusalem will lead to the fall of the current government," Hotovely said.
She added that there was no "real possibility of bridging the gaps between Israel and the Palestinians and no majority in Likud for a plan containing a division of the land."
Hotovely told Shapiro that any attempt to force a peace plan on Israel "against the will of the voter would constitute a blow to Israel's democracy."
Hotovely's statements were moderate compared to those of other speakers, however. MK Orit Strock told the ambassador that she was not interested in the security arrangements proposed by the United States. "We are here because of our right to the land," she said.
Slomiansky was even more cutting: "This is our home… This is use of force that's inappropriate for an ally. It isn't friendly to coerce us into doing things we don't want to."
MK David Rotem asked Shapiro: "When can we depend on you? When did you stand at our side?"
MK Shuli Moalem said that the Obama administration had adopted the Palestinian narrative, while MK Zvulun Kalfa almost ventured into insult when he accused the ambassador of not having "understood the material."
Rivlin, a candidate for Israel's presidency, practiced the positions he might be expected to take if he were to win. "I took an American senator on a tour of the Tower of David in Jerusalem. From the observation point the entire city can be seen. I asked him where a border could be drawn. The senator said to me 'you're crazy if you think it's possible.' So I say to you that we are not crazy and we will not give up on Jerusalem."
Shapiro said that the U.S. understood Israel's deep historical bond to the land, "but the problem is that there is another people here as well and the public in Israel understands that there are two peoples here who cannot live together."
The meeting also touched on another loaded issue – convicted spy Jonathan Pollard. MK Moshe Feiglin called at the meeting for U.S. aid to the IDF to be stopped. He also said that "there is a lack of trust in the United States that stems from the wound called Jonathan Pollard. A strong smell of anti-Semitism emanates from it."
Shapiro said the matter was a very sensitive issue in the United States. "An American president can't act against the position of the court," he said. Strock then interrupted and said: "Don't sell us unintelligent arguments. Nobody in Israel buys it. The president has granted pardons before."
Despite the strained atmosphere at the meeting – or perhaps because of it – caucus leaders Levin and Strock sent a letter to Shapiro thanking him for his willingness to listen directly to their positions.
"In the framework of listening to each other at the meeting, we are certain you could understand well that we disagree with the principles that you presented to us as the basis for diplomatic negotiations. We are determined to prevent agreements of this type not only for security reasons but mainly because of our belief in our right to this land," the letter said.
Levin and Strock added that the caucus "expected the United States to be a true friend to Israel, an ally whose position and actions toward us do not depend in any way on this or that diplomatic process, and that do not attempt to dictate to Israel its diplomatic path or force Israel into steps that are unacceptable to it."
Justice Minister Tzipi Livni commented on the meeting on her Facebook page.
"It was embarrassing to hear the assault and accusations leveled by the MKs from Habayit Hayehudi and the Likud at the American ambassador to Israel. With recklessness and a lack of understanding and responsibility, they are harming our relations with the power that is pivotal to Israel's security. Along the way they also personally offended Ambassador Dan Shapiro, and once again hurt the wrong person."
Click the alert icon to follow topics:
ICYMI
The Artist Who Survived Auschwitz Thought Israel Was 'Worse Than the Concentration Camp'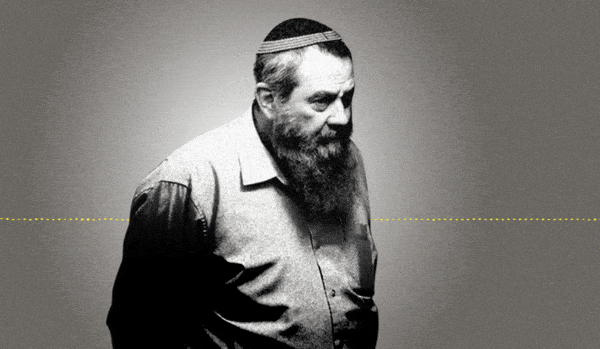 Jewish Law Above All: Recordings Reveal Far-right MK's Plan to Turn Israel Into Theocracy
Why I'm Turning My Back on My Jewish Identity
Down and Out: Why These New Immigrants Ended Up Leaving Israel
The Reality Behind 'The White Lotus' Sex Work Fantasy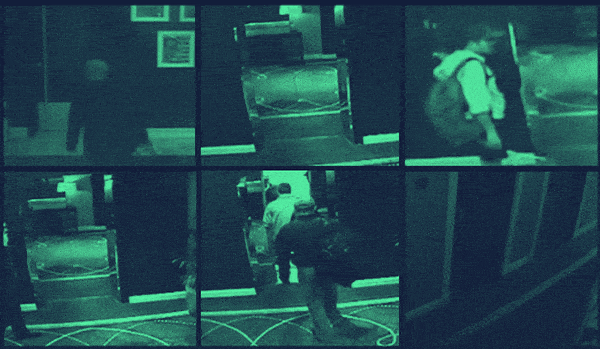 This 'Dystopian' Cyber Firm Could Have Saved Mossad Assassins From Exposure