47 Years of Moral Default: On Slavery and What It Means to Be Jewish
Eva Illouz used some rhetorical distortion in comparing the occupation with slavery, but she sought to get around the defenses used by some Jews to ignore a great gash in Israel's human values.
Eva Illouz's cri de coeur "47 Years a Slave: A New Perspective on the Occupation" is a brilliant and jarring provocation that rings bells in America as in Israel, for the passions she addresses, and encourages, are more similar than different on the two shores. Illouz proposes a radical change of lenses to provoke readers into reconsidering the moral stakes in the conflict that rages among American and Israeli Jews alike – which is not only a conflict over Israeli-Palestinian issues but a conflict over the meaning of Jewishness.
More and more Jews find the occupation disfiguring and grotesque, says Illouz. This is incontrovertible. She goes on to write that it is disfiguring and grotesque in some of the ways slavery is disfiguring and grotesque. Thus does she shock readers who have become inured to an intolerable situation that they nevertheless have learned to tolerate.
Not only does the occupation look as she says it looks to most Palestinians, she writes, but Jews everywhere need to be able to see it that way (and many Jews already do) – not because Palestinian suffering tells the whole story, but because Jewish moral values dictate paying deep attention, and because the subjection of the Palestinians is precisely the aspect of the situation that the government of Israel, and its knee-jerk supporters and apologists, fail, or refuse, to see. So she stresses the ways in which the occupation resembles an institution that all decent people should instantly recognize as disfiguring and grotesque.
To perform such a mental operation entails a certain polemical distortion, one that is implicit in all historical analogies, for it places some elements in the foreground rather than the background, stresses some commonalities and downplays differences. The purpose of an analogy is to concentrate the mind on common elements shared by situations that are not in themselves identical.
That is all; but it is also a great deal. In the social sciences, it is standard procedure, always with cautions attached (as Prof. Illouz well knows). So, realizing that she has committed a provocation, she is at pains to deny "that slavery and the occupation are equivalent." She declares: "Undoubtedly, there are major differences between Palestinians and black slaves."
By highlighting what she calls "conditions of slavery" as a metaphor for thinking about the immorality of Israel's treatment of the Palestinians, she aims to circumvent the defenses with which conventional security-minded Jews, both in Israel and the United States, wall themselves off from a great gash in human values perpetrated by the Jewish state. Or more than circumvent them: to blast them open. The Israeli government sees only a military situation, she says, security against a threat to the existence of the state, refusing to see that a military antagonism morphed into an occupation, that the occupation is appalling, and that every moment it persists, the Jewish moral rift deepens – and deserves to.
So she adopts a rhetorical strategy, but it is not only rhetorical. Read her again. Of course she omits elements of the situation. But consider what her radical shift of perspectives permits one to see. The "conditions of slavery" that she itemizes are almost identical to the conditions that struck me on my own visits to Israel in 2008 and 2010: the experience of literal imprisonment for hundreds of thousands of Palestinians as a routine way of life; "the feeling of spatial imprisonment" accompanied by "economic strangulation"; land expropriation; home demolitions; the throttling of property extension; and so on.
From what I have seen and read, Illouz's estimate is plausible when she writes that "70 percent of the Palestinian population live with a permanent sense of dishonor, conduct their lives without predictability and continuity, live in fear of Jewish terror and of the violence of the Israeli military power, and are afraid to have no work, shelter or family." But perhaps it is a smaller percentage of Palestinians whose "freedom, honor, physical integrity, capacity to work, acquire property, marry and, more generally, plan for the future are alienated to the will and power of their Israeli masters." Or a larger one. Who knows? Does it matter? Not much. For the principle of her argument stands: The occupation is built on systematic violations of dignity, of honor, of personhood.
And Illouz is absolutely right to observe that the Naftali Bennetts of Israel, and their American supporters, have built a total ideology out of smug superiority to the present-day Amalekites, an exercise of domination that is, to them, the right way to stand tall – as if it were possible, by trampling on the humanity of the Palestinians, for a victimized people to exact revenge on all of history for anti-Semitism.
To put it more bluntly, using another imperfect analogy, those who choose to dismiss her provocation remind me of the old joke about the Soviet fellow traveler, who, accused of ignoring the gulag camps, replies: "They didn't exist, they were necessary, and we're not doing it any more." Except that "we" are still doing it.
Eva Illouz does not address policy. She is not staking out a position for Israeli-Palestinian talks. She writes prophetically about a bitter conflict among Jews who disagree drastically about definitions, about facts, and finally about what it means to be Jewish. She writes that we lack the right moral language "to grasp the very nature of the occupation – initially the result of a military conflict and now a humanitarian disaster." She acknowledges that "there is no agreement even on how to properly name the vast enterprise of domination that has been created in the territories."
Yet, for summoning up a necessarily imperfect historical analogue, she she will undoubtedly be accused of insensitivity to Israel's security needs – justified security needs – even as she asks her reader to see "two images at once: the occupation as a humanitarian disaster, superposed on the occupation as a military conflict."
It seems to me that she walks right up to the edge of rhetorical excess before backing off – and that this is not only courageous but morally acute too, because it is only from a vantage point at the edge of the moral abyss that Israel's default of perception and judgment can be seen in its unpardonable extremity. Perhaps she will fail. We shall see. For only her readers, and their conversation and action, can decide whether to let spasms of indignation smother a just and far -sighted response.
Today, American Jews seem perversely energized by the polarization of which Illouz speaks. Simmering American-Jewish conflicts over Israel and the Palestinians come to a boil. The boycott, divestment and sanctions (BDS) movement in the United States revels in its recent much-publicized victories in small academic associations, even by its defeat at the huge Modern Language Association last month. Just as BDS flexes its muscles, campus Hillels and other mainstream groups panic, often yielding to pressure to exclude views that differ from those of the Israeli right. Opponents of academic boycotts also organize with renewed vigor.
At public meetings, puffy and obscurantist abstractions prevail, as befits those who prefer to soar high above the earth on updrafts of moralism than to practice a politics that makes contact with real facts on the ground. Security fundamentalists try to monopolize the "pro-Israel" label, while BDS advocates, afloat on dreams of revenge upon history, turn their own blind eyes to security and fuzzily intimate that the odious occupation began in 1948.
As always, extremes seize the initiative, though opponents of academic boycotts persist in pressing each side to see past its blind spots. Still, efforts to break out of echo chambers are comparatively few. (One with which I am associated pleads for a "third narrative," summoning the chutzpah to couple two sentences: "Some of what Israel's most vitriolic critics say is accurate. Some of what Israel's traditional defenders say is also accurate.") But within the echo chambers, the respective choirs resound at deafening volume.
I write as a Jew who fervently opposes the current BDS campaign to stigmatize all Israelis (as opposed to the settlements alone). I have been actively working against the academic boycott in particular, writing and organizing to this effect for years. (The most recent statement I subscribe to can be found here).
I support the withdrawal of American aid that makes the settlements possible. Whatever one's view of the matter, in the interest of political realism, it must be faced that every day the settlements persist and expand is a gift to the BDS movement. As long as the Israeli government and settlers act with impunity vis-a-vis the territories, Israel will continue along in the process Illouz calls "sailing away from the moral vocabulary of most countries of the civilized world."
Each day Jews rationalize the occupation by pounding the table and insisting that they are, after all, superior to apartheid South Africa and the Assads' mass-murdering Syria, undermines the security of Israel and augments the history of barbarism. The most profound test for political morality is how it confronts, or rationalizes, the barbarism of one's own side.
The writer is professor of journalism and sociology, and chair of the Ph.D. program in communications, at Columbia University, and author of many books, including (with Liel Leibovitz) "The Chosen Peoples: America, Israel, and the Ordeals of Divine Election."
ICYMI
Ken Burns' Brilliant 'The U.S. and the Holocaust' Has Only One Problem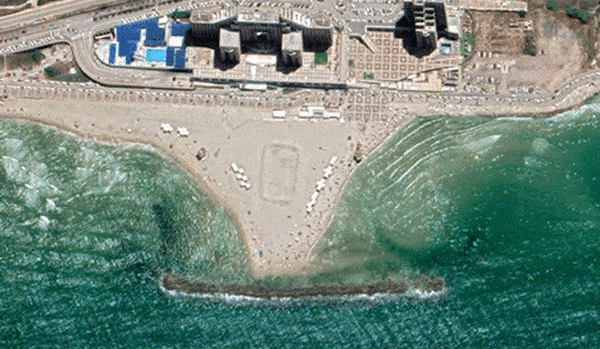 Facing Rapid Rise in Sea Levels, Israel Could Lose Large Parts of Its Coastline by 2050
Lapid to Haaretz: 'I Have Learned to Respect the Left'
The Mossad's Fateful 48 Hours Before the Yom Kippur War
As Israel Reins in Its Cyberarms Industry, an Ex-intel Officer Is Building a New Empire
How the Queen's Death Changes British Jewry's Most Distinctive Prayer