Should a Jewish Woman Cover Her Head ... With a Yarmulke?
At a time when Orthodox feminists are abandoning head covering, a growing number of non-Orthodox feminists are adopting it - in the form of a kippa.
SAN DIEGO - Every day I've spent at the Union of Reform Judaism Biennial, but particularly on Shabbat, I haven't been able to take my eyes off of the yarmulkes, or kippot, as I am used to calling them in Israel.
Growing up in the 1970s in my small New England town, as part of an intimate Reform Jewish synagogue - the only Jewish game in town - yarmulkes weren't a very familiar sight to me. My rabbi was considered a "traditionalist" because he wore a kippa and a tallit when he led services, but he was practically the only one. The vast majority of the men who would attend services did not - and the idea of women wearing them, even when being called to bless or read from the Torah - was unheard of. Kippa-wearing among men in Conservative synagogues I visited was more common - and women were usually offered optional goofy-looking little lace doilies to pin to their head. None of them wore a kippa.
Though a far greater proportion of men wear kippot in the Reform and Conservative synagogues I attend in Israel, non-Orthodox life for me means "come as you are." These are places of worship that welcome you in a suit, in a skirt, or wearing jeans and a T-shirt, with or without a kippa or tallit, places that are about what you believe, not what you wear.
As I walked around the 2013 Biennial, this mass gathering of the movement I grew up, the people who all look like they could be my parent's friends or neighbors - and would probably be if I lived in Boston or New York or Los Angeles - I saw far more men wearing kippot and tallitot than in my childhood.
But the drastic change was the women. So many of them - and not just the rabbis, and not only during Shabbat worship - had a kippa clipped to their head, in a variety of styles. Some were the basic, knitted kippot, others had a more feminine crocheted twist, and some were shiny beaded versions that look more like jewelry than a garment.
It's a whole new industry. As I walked through the hundreds of vendors at the Biennial selling their wares, I encountered booths with elaborate embroidered tallitot that look too feminine to be worn by a man. One artist told me she had been making tallitot for women for just three years. She had been making them for men, but women rabbis at conventions had liked her style and started buying them, and that was when she started designing them to suit women. Today, she said, 90 percent of her customers were women.
I must confess: My eyes took time to adjust to the change. Back home in Israel I found it incredibly ironic that the Women of the Wall group, who were being characterized as "Reform" (even though they came from diverse backgrounds), were violently challenged less for their style of prayer but for wearing the ritual garments that Reform women in my childhood never wore. While I don't share the shock and horror of many Israelis - both Orthodox and secular - when they see the Women of the Wall worshiping in full ritual dress, I have become Israeli enough to that I understand where their discomfort is coming from. To those unused to the sight, it looks like cross dressing and feels like it is being done to provoke. But to the women at the Biennial, it is an integral and meaningful part of their worship, which is why they are so up-in-arms about Women of the Wall.
Rabbi Laura Geller, the third female Reform rabbi ever ordained, told me that she made the decision to wear a kippa in 1976 - a pioneering move at the time. "When I was the Hillel rabbi at the University of Southern California, I studied Torah with a male study partner and when we began, he would pull his kippa out of his pocket," she said. On the spot, Geller decided that marking the transition from the everyday to the holy was important. That was when she adopted the ritual of wearing a kippa and tallit.
I spotted an older woman at the Biennial, who was clearly not a rabbi, with an original-looking kippa on her gray hair, embroidered elegantly with flowers. It turned out that this was the first time she had ever worn one. The woman, Judy Bloom from San Mateo, California, said that she had never worn ritual garments, but when her daughter, a Judaic studies student, started wearing a kippa and tallit she began to consider the practice. "I had my Bat Mitzvah at the age of 39, and was given the tallit, which I have worn ever since," she said. "Then, recently, my daughter gave me the kippa. I hadn't worn it until today, but seeing so many others wearing them, I decided to give it a try." Will she now wear one to synagogue on a regular basis, I asked. She paused. "I just might."
It led me to wonder whether I, personally, would ever wear a yarmulke. When I consider the issue, I can't help but think of married Orthodox Jewish women who are feminists and their issues with hair covering. There have been a lot of them writing lately about it, most recently Tova Ross in Tablet where she told the tale of how her wigs and hats become bandannas which morph into "wide headbands and then thin headbands, and then no headbands."
I have several friends who have followed this trajectory, feeling, as they grew older and more confident, that if they truly didn't believe in the principle behind "hair modesty" - the idea that uncovered female hair leads men into uncontrollable throes of sexual desire - that there was no point to it. They are ditching their headgear because they feel they don't need external signals to tell the world that they were Orthodox and married, to put them in a box - their religious practice and their marital status is a personal matter - not one they need to show on the street.
I find myself feeling the similarly about a kippa. Yes, I'm a practicing female Jew of the pluralistic persuasion. Do I need a kippa on my head to signal that I believe in egalitarian big-tent Judaism, one that doesn't impose hard and fast rules, that welcomes non-halachic Jews, gays and lesbians and anyone else who wants to join the party? I don't think so.
But you never know. After all, the very name of this movement - Reform - means change, and it is a form of Judaism that calls on us to embrace what is meaningful rather than what is permitted by Jewish law. If I am called to bless or read from the Torah in the future, I just might consider putting on a colorful kippa or a tallit to see if it indeed feels meaningful.
If I do, though, I hope I will be able to keep in mind that at its heart, prayer should be about the spirit, not about the accessories.
Click the alert icon to follow topics:
ICYMI
Ken Burns' Brilliant 'The U.S. and the Holocaust' Has Only One Problem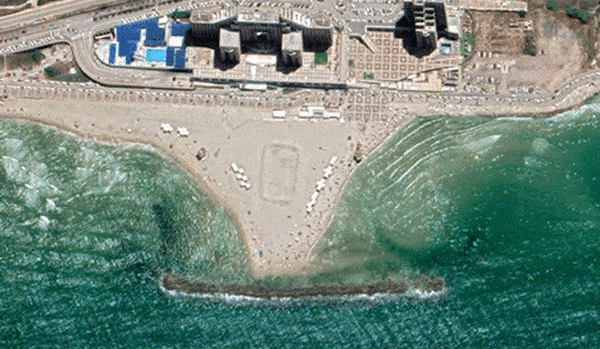 Facing Rapid Rise in Sea Levels, Israel Could Lose Large Parts of Its Coastline by 2050
Lapid to Haaretz: 'I Have Learned to Respect the Left'
The Mossad's Fateful 48 Hours Before the Yom Kippur War
As Israel Reins in Its Cyberarms Industry, an Ex-intel Officer Is Building a New Empire
How the Queen's Death Changes British Jewry's Most Distinctive Prayer