LIVE BLOG: Israel's Largest Cities to Retain Incumbent Mayors
Nir Barkat reelected mayor after hard-fought battle in capital; Ron Huldai to keep seat in Tel Aviv.
Polls opened across Israel on Tuesday morning, as Israelis headed to cast their votes for mayors and other local officials in 191 cities, towns and other local authorities.
Voters elected the mayor (or head of the local authority) as well as a party and its municipal council list, using two separate voting slips. The polls were open from 7 A.M. to 10 P.M., and results are expected overnight.
Elections for the regional councils will be held December 24. Israeli citizens aged 17 and over may vote in their city of residence, as registered at least 40 days before elections.
It's looking like a year for incumbents in the big cities, with Tel Aviv Mayor Ron Huldai, Haifa Mayor Yona Yahav and Be'er Sheva Mayor Ruvik Danilovich widely expected to retain their seats.
LIVE BLOG
2:50 A.M. Still no official results from Nazaretz, but MK Haneen Zoabi (Balad) is likely out of the race.
2:40 A.M. Jeruslaem: Moshe Leon concedes defeat to Nir Barkat after he collected 45 percent of the votes compared to Barkat's 51 percent.
In Tel Aviv, Ron Huldai won 53 percent of the votes compared to 38 percent for challenger MK Nitzan Horowitz (Meretz).
2:25 A.M. Jerusalem: After counting 456 out of 777 of the ballots, Barkat is leading with 54.87 percent of the votes over Leon, who garnered 41.81 percent.
Tel Aviv: After counting 80 percent of the votes: incumbent mayor Ron Huldai has 54 percent of the votes; MK Nitzan Horowitz with 40 percent; Aharon Meduel with 6 percent.
Haifa: Incumbent mayor Yona Yahav garneres 47 percent of the votes after the counting 101 out of 430 ballots.
1:20 A.M. After counting 300 out of 777 ballots in Jerusalem, Barkat is leading with 53.87 percent of the votes, Moshe Leon with 42.7 percent.
12:30 A.M. Voter turnout in Tuesday's elections: 35.9 percent in Jerusalem; 31 percent in Tel Aviv; 45 percent in Haifa; 39.8 percent in Be'er Sheva; 27 percent in Rishon Letzion; 38 percent in Rehovot; 31 percent in Kiryat Ata; 40 percent in Kiryat Bialik; 48 percent in Kiryat Gat; 45 percent in Kiryat Tivon; 54 percent in Kiryat Malakhi; 54 percent in Kiryat Shmona; 46 percent in Ra'anana; 42 percent in Ramat Hasharon and 42 percent in Ramle.
12:17 A.M. Jerusalem: 35.9 percent of eligible voters cast their ballots in municipal elections.
11:27 P.M. Tel Aviv: Interior Minister Gideon Sa'ar announces that in total, 31 percent of eligible voters cast their ballots in Tuesday's municipal elections (not including Israel Defense Forces troops).
According to estimates, voter turnout in Jerusalem stood at 40 percent. By comparison, in 2008 voter turnout reached 43.2 percent in the capital and 35.5 percent in Tel Aviv.
10:36 P.M. Supporters of Jerusalem mayoral candidate Moshe Leon are streaming into the campaign headquarters at the Ramada Hotel. A senior campaigner voiced cautious optimism over secular voter turnout in neighborhoods where many opponents of incumbent Mayor Nir Barkat reside.
10:23 P.M. The tally of election-related complaints received by the police has reached 1,060; 370 dealt with illegal campaigning while 400 others dealt with disruptions to public order. A total of 16 people were taken in for questioning while 20 were arrested on various charges, including disorderly conduct and assault. The police hotline received some 1,100 calls related to the municipal elections.
10:00 P.M. Polls close, although people standing in line to vote will be allowed to cast their ballots.
9:30 P.M. Voter turnout across the country rises by 10 between 7 P.M. and 8:30 P.M., reaching 42.6 percent. The polling stations are scheduled to close within a half hour.
9:25 P.M. Nir Barkat's election team has accused rival Moshe Leon of sending fictitious a text message to constituents saying "Thank you for your support, we have won the election – get ready for another five years," signed by the mayor.
The incumbent mayor's team says the goal of Leon's text is to discourage Barkat's supporters from voting.
8:50 P.M. Tension runs high at incumbent Jerusalem Mayor Nir Barkat's campaign headquarters. Voter turnout at polling stations that were expected to swing Barkat's way is lower than expected. "This isn't spin, people here are worried," political strategist Eyal Arad says.
8:08 P.M. Voter turnout surges across the country. By 7 P.M., just three hours before polling stations are set to close, 32.7 percent of eligible voters have cast their ballots. In Jerusalem, voter turnout stood at 25 percent at 7:30 P.M. Twice as many people voted the capital's ultra-Orthodox neighborhoods as did in secular neighborhoods, according to estimates.
In Tel Aviv, 21 percent of eligible voters cast their ballots by 7 P.M. Fifty-two percent voted in Nazareth; 46 percent in Sderot; 33 percent in Herzliya; 30 percent in Haifa; 28 percent in Petah Tikva; 25 percent in Givatayim and 19 percent in Rishon Letzion.
In the northern Israeli town of Hurfeish 77 percent voted by 7 P.M., while a whopping 94 percent voted in Kafr Qara.
7:47 P.M. Police find 250 identification cards at an apartment in Beit Shemesh. A list of polling stations and various items of clothing are found next to the IDs. A preliminary investigation reveals that the IDs belong to Israelis who are out of the country. Two are arrested in connection with the case.
7:40 P.M. Incumbent Tel Aviv Mayor Ron Huldai voices concern over the low voter turnout in the city.
"We should all be worried about the low voting rates..." he wrote on his Facebook page. "More than any other city, Tel Aviv-Jaffa reflects the spirit of choice and democracy, and this is the day to prove this. I call on everyone to go out, vote and influence the city's future."
6:47 P.M. Jerusalem Mayor Nir Barkat's campaign officials expressed concern over low voter turnout, especially in the neighborhoods of Gilo and Pisgat Ze'ev. According to the campaigners, a surge of voters is expected in the evening, which may deter some from casting their ballots.
6:40 P.M. Police officials say that some 700 complaints relating to the local elections have been addressed so far. Some 260 of these complaints dealt with illegal campaigning, while 200 others dealt with disruptions to public order at polling stations. Nine people have been taken in for questioning and six were arrested for disorderly conduct, using fake identification cards and assault.
Meanwhile, several violent incidents were reported. A gunman opened fire toward a polling station in the Northern Israeli Jadeidi-Makr Regional Council. No casualties were immediately reported. Earlier, a fight broke out near a station in the council.
In the Jerusalem neighborhood of Jabel Mukaber, two 15-year-old boys threw stones toward a polling station set up at a school. No injuries or damage were reported.
6:02 P.M. The voter turnout in large cities continued to be low on Tuesday afternoon. As of 4 P.M., voter turnout in the local elections stood at 22.4 percent. 15 percent of eligible voters cast their ballots in Tel Aviv. Eighteen percent voted in Haifa; 14 percent in Rishon Letzion; 20 percent in Ashdod; 18 percent in Petah Tikva and 16 percent in Be'er Sheva.
Higher rates registered in other, primarily Arab towns across the country. 67 percent voted in the northern Israeli Ein Mahil Regional Council; 59 percent in the Negev's Kseifa; 56 percent in Pardesiya; 52 percent in Rahat and 56 percent in Netivot. Half of the eligible voters cast their ballots in Modi'in Ilit, Kafr Qasem and Yavne'el by 4 P.M.
In Jerusalem, 17.5 percent of eligible voters cast their ballots as of 4:30 P.M. "The battle is in its peak," said incumbent Mayor Nir Barkat. Meanwhile, activists belonging to the Haredi Tov movement said they were attacked with tear gas by United Torah Judaism activists in Jerusalem's Shmuel Hanavi neighborhood.
4:31 P.M. Voter turnout: As of 2 P.M. 16.3 percent of Israel's eligible voters cast their ballots, according to the Interior Ministry. By comparison, in the 2008 elections the national voter turnout stood at 18 percent around the same time.
4:21 P.M. Voter turnout: As of 2 P.M., voter turnout reached 18 percent in Kiryat Shmona; 19 in Tiberias; 23 percent in Safed; 20 percent in Hatzor; 23 percent in Beit She'an; 35 percent in Yesud Hama'ala and 40 percent in Yavne'el.
Jerusalem: voting was halted at a polling station on Ussishkin Street due to the disappearance of ballots.
3:42 P.M. Police spokesman says so far district police have dealt with some 500 complaints related to the local elections: 200 about prohibited election propaganda; 180 about disturbances at polling stations; and 10 were about posters being hung illegally. Throughout the day, 8 people were detained for questioning and 3 of them were detained on suspicion of disturbing the public order, using false ID's and assault.
2:35 P.M. Voter turnout: As at 13:30 Ashdod voter turnout stood at 10 percent; in Ashkelon and Beer Sheva it stood at 5 percent; in Eilat at 6 percent; in Ofakim at 12 percent; in Sderot at 15 percent; in Rahat at 6 percent; in Netivot at 24 percent.
2:30 P.M. East Jerusalem: Most Palestinian residents of East Jerusalem are boycotting the elections, although even those who asked to vote aren't finding it easy to make their voice count. Resident report serious disorganization at the booths: Some residents' names weren't included in the electoral register; others found out their polling station had moved to another place; and most did not receive messages intended for voters.
2:11 P.M. Lod: One day after a city council candidate was shot at in the city, mayoral candidate Attorney Yair Revivo arrives at the polling booth with two security guards. He said he doesn't feel the police give him enough protection, and added that this was not related to the shooting on Monday.
1.00 P.M. Northern Israel: Residents of Arab towns in the north report crowded polling booths, and high voter turnout – nearing 30 percent so far some places.
12:27 P.M. - Upper Nazareth: Ousted Upper Nazareth Mayor Shimon Gapso condemned his opponent, Lia Shemtov, and claimed she signed an agreement with the Arab Joint Party for Coexistence. Shemtov and officials from the Coexistence'party deny Gapso's accusations. Dr. Ra'ed Getas, head of the party, said that it was actually Gapso who signed an agreement with him five years ago. "Three weeks ago he embraced me," Getas said. "Because of the indictments against him he is now trying to appear as a national hero."
11:10 A.M. Jerusalem: Nir Barkat's secret weapon is revealed: an iPad app for Election Day. In recent weeks, the details of some 70,000 supporters of Barkat were put into the app, which updates every time one of them votes - in order to encourage the rest of the supporters to head to the polls. It appears as though this method is working, since as of 10:00 A.M., some 16,000 people voted in Jerusalem, and 5,860 of them are listed in Barkat's app. This means that while the general voter turnout is about 5.95 percent, turnout among Barkat's supporters is at about 8.7 percent.
10:42 A.M. Ashkelon: Mayoral candidate Leah Malul casts her vote.
10:30 A.M. - Haifa: No voting slips for mayoral candidate Yaakov Borovsky in various polling booths in the city. In some booths, fake slips found for incumbent Yona Yahav, who is in the running for another term.
09:55 A.M. Tel Aviv: Ir Lekulanu (City for All) report that fake voting slips were found in a polling booth in south Tel Aviv's Hatikva neighborhood. They said the name of their candidate Aharon Meduel was spelled wrong on the back of the slips. They stated that "this is a widespread attempt at election fraud." The movement has called for the police to investigate.
08:30 A.M. Jerusalem: Mayoral candidate Moshe Leon arrived at the Western Wall to pray Tuesday morning. He told reporters he is optimistic about the vote. "Most of the ultra-Orthodox factions support me and the rest have the freedom to choose," he said. Leon was welcomed by other people praying at the Kotel. After him, incumbent Mayor Nir Barkat also came to pray at the Western Wall.
08:20 A.M. Tel Aviv: Mayor Ron Huldai cast his vote in the Tel Baruch North area. "I feel great, " he said, "Everyone should go and vote." In the streets around the polling booth, residents found leaflets on their cars calling them to vote for other candidates. "We are replacing Don Huldai," the leaflets said.
Click the alert icon to follow topics:
ICYMI
The Artist Who Survived Auschwitz Thought Israel Was 'Worse Than the Concentration Camp'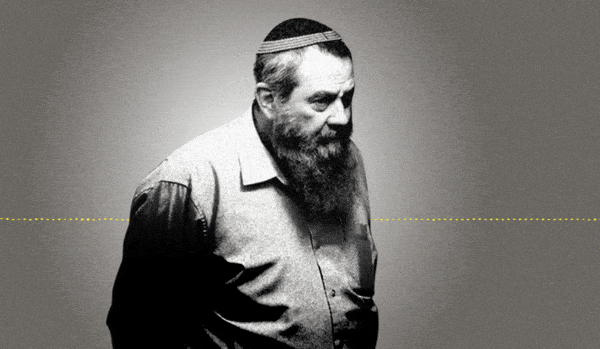 Jewish Law Above All: Recordings Reveal Far-right MK's Plan to Turn Israel Into Theocracy
Why I'm Turning My Back on My Jewish Identity
Down and Out: Why These New Immigrants Ended Up Leaving Israel
The Reality Behind 'The White Lotus' Sex Work Fantasy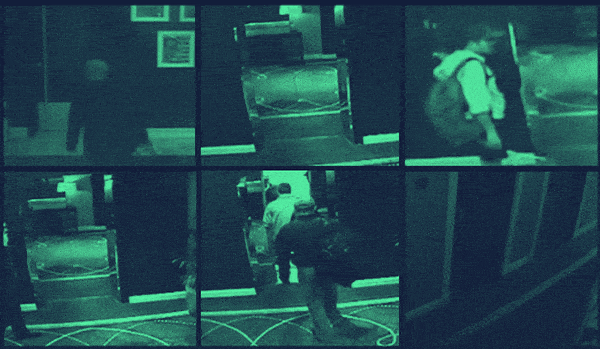 This 'Dystopian' Cyber Firm Could Have Saved Mossad Assassins From Exposure