Understanding Jerusalem by Trying to Understand the Man Who Tried to Kill Your Wife
American Jewish writer David Harris-Gershon talks about his recently published memoir on his attempt to make sense of the 2002 Hebrew University bombing - in which his wife was seriously injured.
The bombing of a Hebrew University cafeteria in July 2002 goes down in history as one of the darkest chapters of the second intifada. Anyone who is English-speaking and connected to Israel, to Jerusalem, and even more specifically, to Pardes – the co-ed yeshiva that lost two students in the bombing, Marla Bennett and Ben Blutstein – remembers that loss, is somehow connected to it, or is otherwise haunted by it.
Largely forgotten, as is often the case, are the people who were seriously injured in the bombing. One of them, a young American student named Jamie, happened to be bending down to get a book at her feet when the bomb went off. The explosives, planted in a gym bag on a nearby lunch table, killed Marla, Ben and seven others; Jamie survived. Standing nearby as she recovered from second and third-degree burns over 30 percent of her body and surgery to remove shrapnel from her small intestine was her husband, David Harris-Gershon. The couple then flew home to America, hoping to move on.
Easier said than done, found Harris-Gershon. As part of his search to understand what had happened to them, and what had made a middle-class, married Palestinian father named Mohammed Odeh drop off a bag of explosives on a university campus where he'd once worked, Harris-Gershon wrote a memoir, published last month, entitled: "What Do You Buy the Children of the Terrorist Who Tried to Kill Your Wife?"
Revisiting that story sounds like a depressing task, but Harris-Gershon's narrative is ultimately inspiring and thought-provoking. While trying to uncover everything he could learn about Odeh, who planned and planted the bomb on behalf of Hamas and is now in prison after being convicted on nine counts of murder, Harris-Gershon learned that Odeh had expressed remorse for what he had done – a rarity.
Stretching the confines of memoir
It was when I got to the writer's imaginary conversation with the surgeon who removed a steel nut from his wife's intestines that I was reminded of the horrors of this conflict – that almost-forgotten reality of a decade ago to which no sane Israeli or Palestinian would wish to return. It was also then that I realized that I was going to like this book, because the writer boldly stretches the confines of memoir and lets it deserve the adjective of its literary category, creative nonfiction.
Doctor: Here you go.
Me: What's this?
Doctor: Just a little something you might like, you know, to have, something to hold when you look back on these times we shared.
Me: You've got to be kidding.
Doctor: No, really. Sometimes people want these things.
Me: Why on earth would anyone want this?
Doctor: Oh, come on. You know you've wanted this all along, a tragedy, to know whether or not you're strong enough to survive.
Me: Have not.
Doctor: Sure you have. It's something you've wanted, a defining moment, and this nut is my gift to you, a physical reminder of the pain and grief you asked for, felt you always deserved, felt you've had coming to you after a quaint, two-parent upbringing devoid of poverty, sickness or death.
Me: I don't want it, don't want any of this.
Doctor: Whatever. Just take it. You're one of us now. There's no going back.
Me: I can go back.
Doctor: No, you can't. And another thing: you'll never throw it away. It will always be with you. Put it on a keychain or turn it into a necklace. You know, something meaningful, as a reminder.
Me: Fuck you.
Doctor: Bye now.
In an interview with Haaretz, Gershon-Harris explained more about his approach to writing the book, his feelings about Jerusalem, and what he learned in the process of trying to understand if not forgive.
There was a lot more political analysis in the book than I had expected. For example, you explore the fact that there was supposed to be a cease-fire on July 22, 2002 – a little more than a week before the bombing. You suggest that Israel undermined the cease-fire effort because it didn't believe it was authentic. What was the significance of that revelation for you?
"I came back to the States and was suffering from PTSD symptoms. Therapy didn't work. Compartmentalizing didn't work. I started to research and think that information was my path to recovery. When I learned that Mohammed Odeh expressed remorse, as was written in the AP article, it sparked this irrational desire to understand him – how someone from a moderate East Jerusalem family could do this.
"I knew Palestinians as a caricature of evil. For me, this information just gave me a fuller context of how this could have happened and how this fit in to the suffering. It wasn't about placing blame."
You write about Israel as a traumatized place, and the center of it all, Jerusalem, as the place of the binding of Isaac – "the place for such an incomprehensible test of brutality." Do you still feel that way? Would you ever come back here again for a year, with your wife and kids?
"The return trip mentioned in the book was in December 2007. I haven't been back, but it's only because there hasn't been an occasion to come. We've definitely discussed going back and bringing our children. It's something we'd definitely like to do, though psychologically, it's just not something we'd be ready to do right now – perhaps more on my wife's side than my own.
"Looking at Jerusalem as a metaphorical fulcrum for the conflict is accurate, so yes, I still feel that way. It is practically and politically the center of the conflict. I found it absolutely fascinating to realize that that pivot point has been in existence for so long. That fact that you can trace this into the Humash [Bible] – it's a story that I find depressing and compelling."
You wrote about how the average American Jew has been taught to see Palestinians, adding that before this evolution, "I did not think of Palestinians as human – they taught children to champion martyrdom and spilled blood joyfully, dutifully, in the streets of Israel." Explain how you moved from that to realizing that there are "shades of brutality on both sides."
"It began here in the U.S. and it began with intensive reading. When I learned in my research that Odeh expressed remorse, I was faced with a person who had been humanized. I felt that the only way I could understand him was to read a lot about Palestinians.
"I read a lot of Rashid Khalidi, I read Gershom Gorenberg, and I began gaining an understanding of the Palestinian experience in the territories. I knew nothing about any of this. I was kept in the dark about who Palestinians were, by the Jewish community, perhaps by the media, and by my own lack of inquisitiveness – and that was concretized by the trip to meet the family. All of that formed my new political identity."
Better to keep him behind bars
I found this aspect of what you call "fictionalizing memoir" fascinating; these conversations with yourself, and in particular, the one with the doctor. Aren't you breaking the rules of nonfiction? How did those sections come about?
"With the imagined dialogues, there are two primary reasons I decided to use them. The topic of the book is so heavy and serious that as a writer one of my fears was, how can I avoid melodrama? How can I tell a story as serious as this without seeming that I'm taking myself too seriously within the context of everything else that happens in the world? I happen to be a sarcastic person. I did want the reality of who I am to come across.
"The second reason I used those dialogues is that my experience was my own internal struggle, which no one else knew about. I had to figure out how do I get across to the reader my struggle and my thought process without being a bore?"
Did you have any reservations or come under criticism for calling it a memoir but putting in these imagined conversations?
"The dialogues are fake, but they construct the reality of what was going on. I do it in such a way so that it becomes obvious that it's imagined. As long as you're open about it, no one will point fingers. Where I got the most pushback from my editors on whether these would be helpful or serve a purpose, I fought hard to have them in there."
How do you feel about the prisoner releases? Is there any chance Mohammed Odeh would get released at some point?
"Mohammed Odeh was originally on the release list for the Gilad Shalit exchange, but he was removed from it. Someone asked me last week in an interview if I would support his release, and the answer was no. That might surprise some people given the orientation of the book and the connection I made with the prisoner's family. I would never think that someone who has murdered nine people and injured 81 should be released.
"So in that sense, I can't be in favor of his release, even if he expressed remorse and is sorry for what he's done. I can't say if I'm for or against releases. On a case-by-case basis, there's a reason for some releases. If he had been released in the Shalit deal, my first response would have been fear, and I think that's just natural."
What would you have said to Mohammed Odeh if you had met him?
"The first thing I would probably ask would be a question. Are you really sorry for what you did? Are you really remorseful? The second question would be, why? Why'd you do it? I'm asking that without naïveté, and understanding more fully exactly the kinds of things his family went through."
Click the alert icon to follow topics:
ICYMI
Ken Burns' Brilliant 'The U.S. and the Holocaust' Has Only One Problem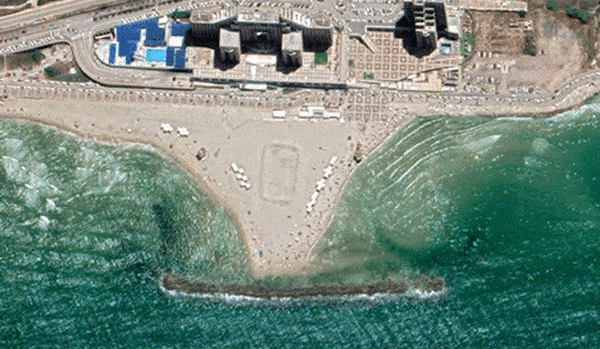 Facing Rapid Rise in Sea Levels, Israel Could Lose Large Parts of Its Coastline by 2050
As Israel Reins in Its Cyberarms Industry, an Ex-intel Officer Is Building a New Empire
How the Queen's Death Changes British Jewry's Most Distinctive Prayer
Chile Community Leaders 'Horrified' by Treatment of Israeli Envoy
Over 120 Countries, but Never Israel: Queen Elizabeth II's Unofficial Boycott