Balaboosta: A Perfect Israeli Cookbook
The bold flavored Sephardi and Mizrahi recipes featured in Balaboosta make the new English-language cookbook more Israeli than those written in Hebrew.
Chef and restaurateur Einat Admony's new cookbook, Balaboosta, Bold Mediterranean Recipes to Feed the People You Love (Artisan Books, 2013) is beautiful, fun and has many great looking recipes. And it just might be the most Israeli cookbook I've seen lately (and that includes Hebrew cookbooks published in Israel). Everything from the Yiddish name (Balaboosta means the perfect housewife) to the Sephardi and Mizrachi recipes. The openness and direct language in which Einat talks about everything, from her relationship with her mother to why she came up with the Morning Orgasm Cocktail recipe. The bold flavored Israeli recipes, including Israeli kids' favorite chicken schnitzel, shakshuka and Persian rice, and even Mussels drenched in ouzo, that you just might find at chef's restaurants in Tel Aviv. But above all it's the sense of longing Einat expresses to her old homeland and to her far away family and childhood flavors - evident in almost every page of the book - that makes this book very Israeli, at least in my Israeli eyes.
Yet, when you first see the book, the word Israel appears so small and only on the back cover, that it took me awhile to find it. With all the praise and attention modern Israeli cuisine is getting lately, especially in New York, I was surprised.
Einat worked her way up, starting at culinary school in Israel, working in some of the finest restaurants in Israel and the U.S., including Haim Cohen's Karen in Jaffa and Bolo and Tabla in New York. But when it came time to open her first place she chose to start a falafel joint, Taim in West village. "It was kind of an embarrassment for me to open a falafel place," Einat told me in a phone conversation on Thursday. After scoring an impressive resume at the fanciest restaurants, falafel seemed too simple. "Now I'm proud. It's a good falafel." The NY Times and many other publications from all over the world agree with her.
But for Einat, "falafel is not Israeli, and hummus is not Israeli. But it is natural that we will be influenced by the Arab cuisines around us, and don't forget that many of our parents came from Arab countries, where they had falafel."
Einat's mother is of Persian origin and her father is Yemenite. "I come from home cooking." she said, "and from a family where everyone cooks. I think that's why I'm a little different than my colleagues, and that's why I go back home after work and cook. It's not hard when you love it."
In her second restaurant, Balaboosta in Nolita, she found a way to combine her home cooking with more sophisticated and individual creativity. "For lunch we serve home style cooking, like hamousta and shakshuka, schnitzel with Israeli couscous, Morrocan style fish and a platter of hummus, labne, matbucha and za'atar served with bread. In the evening we serve the hummus in a mortar and pestle, and it looks cool. And in general, a more sophisticated fare. Like pasta with lemon zest and cardamom together with braised lamb shoulder and beans. More Mediterranean than Israeli." To her version of the Spanish shrimp with garlic, parsley and chili she adds slices of preserved lemon, adding her own touch on traditional fare.
For me, this couldn't be more Israeli. But however you call it, Einat's food is fabulous and all these yummy sounding recipes are available in her book.
She shared a few of them with us.
Casablanca Catch
Excerpted from Balaboosta by Einat Admony (Artisan Books). Copyright © 2013.
Serves 4
A sure way to my heart is a North African fish recipe. There are dozens of ways to prepare it; in this version I combine my favorites into one. Sure, the sauce is oily, but Moroccans use oil in almost everything, so to remove it would be inauthentic. The preserved lemon melted around the chickpeas gives it a distinct kick, and the cilantro, my favorite herb, opens up the earthiness that comes from the combination of the oil and chickpeas, lightening the whole recipe. I love to serve this with challah on the side for sopping up the sauce.
1⁄2 cup dried chickpeas, soaked in water overnight, or 1 heaping cup drained canned chickpeas
1⁄2 cup canola oil
15 garlic cloves, thinly sliced
3 fresh chiles, cored, seeded and halved lengthwise (I use jalapeño, but you can use 2 long, skinny red ones)
2 red bell peppers, cored, seeded, and sliced into 2-inch strips
1⁄4 cup sweet Hungarian paprika
2 tablespoons World's Best Harissa (below)
4 skinless white fish fillets (bass, grouper, snapper, or tilapia), cut into twelve 4-inch pieces
4 to 6 Perfect Preserved Lemons (page 276)
1⁄2 cup fresh cilantro without tough stems
1. Simmer the dried chickpeas in water to cover until not quite tender, about 1 hour (if using canned chickpeas, skip this step but rinse them thoroughly). Drain the chickpeas, reserving the cooking liquid. You can cover and refrigerate the chickpeas and the liquid separately overnight.
2. Warm the oil in a large skillet or saucepan over medium heat. Add the garlic, chiles, bell peppers, and paprika. Stir until the peppers are coated really well and cook until soft and fragrant but not browned, about 15 minutes. Stir in the harissa and cook for a minute or so, just long enough to let the flavors meld.
4. Meanwhile, pat the fish dry. Place it on a plate, squeeze the juice of one of the preserved lemons over the top, and let the fish soak for 5 minutes. Rinse the fish and pat it dry. Cut the remaining lemons into wedges.
5. Scatter a handful of cilantro over the peppers and then arrange the fish on top. Pour just enough of the chickpea cooking liquid into the pan to reach halfway up the pieces of fish. Give the skillet a gentle shake.
6. Add another handful of cilantro, then the preserved lemon wedges and the chickpeas. Cover and simmer very, very gently, so only an occasional bubble breaks the surface of the sauce. After 10 minutes, uncover the pan and let it continue to simmer gently until the liquid has reduced, 10 to 20 more minutes. You'll know the dish is ready when the chickpeas are perfectly tender, the fish is milky white throughout, and your house is filled with fragrance.
7. Remove the skillet from the heat and toss one more handful of cilantro over the fish.
World's Best Harissa
Excerpted from Balaboosta by Einat Admony (Artisan Books).Copyright © 2013.
Makes about 21/2 cups
Think of harissa as a modern-day gourmet hot sauce—or, if you prefer, as an update to Tabasco: it can be used on anything, in anything, and with anything, and will always make it better. My harissa can be used as a sauce, a paste, or a broth for slow cooking. The main ingredients are garlic and an array of spices, most notably red pepper (cayenne).
10 garlic cloves
1 large roasted red bell pepper, peeled, cored, and seeded
1 1⁄4 cups canola oil
1⁄4 cup tomato paste
1⁄2 cup ground cumin
1⁄3 cup cayenne
1⁄3 cup sweet Hungarian paprika
1⁄4 cup ground caraway
2 tablespoons kosher salt
1. Combine the garlic, bell pepper, 1 cup of the oil, and the tomato paste in a food processor. Pulse until the mixture is almost pureed.
2. Add the cumin, cayenne, paprika, caraway, and salt. Slowly drizzle in the remaining 1/4 cup oil while the machine is running. Keep processing until the harissa is completely pureed and all the ingredients are thoroughly combined.
3. Store the harissa in an airtight container in the refrigerator for up to 3 months.
Perfect Preserved Lemons
Excerpted from Balaboosta by Einat Admony (Artisan Books).Copyright © 2013.
Sure, they take ninety days to make. But they're such an amazing addition to so many different kinds of dishes that it's totally worth the wait. And actual prep time is only 20 minutes. Preserved Lemons are essential to the Casablanca Catch but they're equally fantastic with chicken—really, with anything.
3 cups kosher salt
1 cup sugar
1⁄2 tablespoon coriander seeds
11⁄2 teaspoons black peppercorns
1⁄4 teaspoon ground turmeric
1⁄4 teaspoon sweet Hungarian paprika
12 to 16 lemons, or more
2 bay leaves
1. Mix together the salt, sugar, coriander seeds, peppercorns, turmeric, and paprika in a large bowl. Place half of the mixture at the bottom of a 1-gallon glass jar with a tight-fitting lid.
2. Cut the lemons into wedges and place them inside the jar, squeezing the juices into the jar as you throw them in. It's important to pack the lemons in the jar with little room around them, so there is no air to oxidize them. Don't worry about squishing the lemons; they like it this way. Next add the bay leaves, the remaining salt mixture, and top it off with just enough water to fill it to the rim. Seal the jar and forget about it for the next 3 months or so. Well, remember it once in a while and gently flip the jar upside down a few times to make sure all the flavors are mixing together. The lemons are ready when the skin is soft.
3. Before you open the jar, the preserved lemons can be stored at room temperature, but once they are ready, it's best to store them in the refrigerator, where they will keep for at least 6 months. Be sure to rinse away the excess salt from the lemons prior to each use and discard the pulp.
Butternut Squash and Saffron Soup
(Marak Ktumim)
Excerpted from Balaboosta by Einat Admony (Artisan Books).Copyright © 2013.
Serves 8 to 10
Butternut squash is one of my favorite vegetables: it's sweet, tasty, and filling with barely any calories or fat. The soup is extremely rich despite containing not a drop of cream—kind of unbelievable, because the texture is so creamy. If you're trying to lose or maintain weight, this recipe is a keeper.
1⁄4 cup olive oil
1 medium yellow onion, finely chopped
1 large leek, white part only, finely chopped
8 garlic cloves, finely chopped
5 pounds butternut squash, peeled and cut into 1⁄2-inch chunks
5 large carrots, peeled and cut into 1⁄4–inch chunks
5 celery ribs, cut into 1⁄4-inch pieces
1⁄4 cup sugar
1 tablespoon kosher salt
2 teaspoons freshly ground white pepper
10 cups water
3 fresh thyme sprigs
1 fresh rosemary sprig
Pinch of saffron threads
Greek yogurt
Za'atar seasoning
1. Heat the oil in a large pot over medium-high heat. Add the onion and sauté until golden brown, about 7 minutes. Don't be afraid to let the edges turn a deep brown color, because this will give the soup an even better flavor. Add the leek and garlic and sauté for another 5 minutes. Add the butternut squash, carrots, and celery. Place a lid on the pot and allow the vegetables to cook for 20 minutes.
2. Add the sugar, salt, pepper, water, thyme, rosemary, and saffron. Stir to combine all the seasonings and bring to a boil. Lower the heat and simmer until the vegetables are so soft you can press down on them with a spoon, about 30 minutes.
3. Remove the pot from the heat and allow the soup to cool for 10 minutes. Puree the soup directly in the pot using an immersion blender. If you don't have one of these, allow your soup to cool completely, then puree in small batches in a blender.
4. Taste and adjust the seasoning, then transfer the soup to another pot and reheat slowly before serving. Ladle the soup into individual serving bowls and add a dollop of Greek yogurt on top and a generous sprinkling of za'atar.
Click the alert icon to follow topics:
ICYMI
Ken Burns' Brilliant 'The U.S. and the Holocaust' Has Only One Problem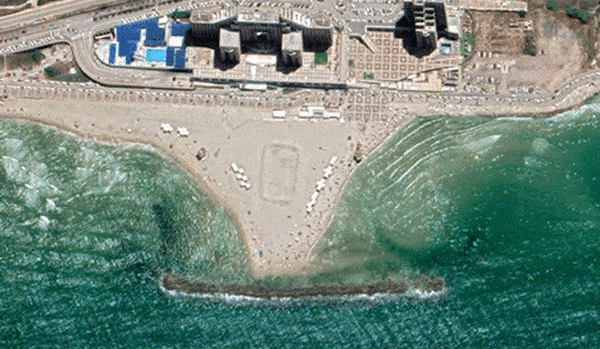 Facing Rapid Rise in Sea Levels, Israel Could Lose Large Parts of Its Coastline by 2050
As Israel Reins in Its Cyberarms Industry, an Ex-intel Officer Is Building a New Empire
How the Queen's Death Changes British Jewry's Most Distinctive Prayer
Chile Community Leaders 'Horrified' by Treatment of Israeli Envoy
Over 120 Countries, but Never Israel: Queen Elizabeth II's Unofficial Boycott