When Ahmad Returns: A Palestinian Family Waits for the Brother Who Hasn't Been Home in More Than Two Decades
With Israel due to release 104 long-serving prisoners, 26 of them this week, many Palestinians are waiting, and wondering about life after prison.
Ahmad Juma Khalaf's family has big plans for his homecoming. He was 17 in November 1992 when he was arrested for attempted murder; he was convicted and sentenced the following month. Stirred up by Palestinian sentiment during the first intifada, his family says, he was convicted of stabbing a young Israeli man in the Old City of Jerusalem, although he never confessed to the crime. Now 38, he's been in prison for almost 21 years. His younger brother Moussa underscores the seeming severity of the sentence: Ahmad has spent more years of his life in prison than out of it.
His family has its theories about why he was given such a long sentence: He still denies his involvement in the attack, making it impossible for him to show contrition or promise never to return to violence. In addition, the offense makes him a convict "with blood on his hands," according to Israel.
But the Khalaf family was thrilled to learn – through media reports and the many congratulatory calls from friends they have received – that Ahmad is on the list of 104 prisoners Israel has agreed to release in stages, starting this week, as a goodwill gesture to facilitation the resumption of peace talks with the Palestinians.
His family had hoped Ahmad would be home in time for Eid al-Fitr, the three-day feast marking the end of Ramadan that was celebrated this year from August 8-10.That did not happen, nor was he listed among the 26 prisoners scheduled for release on Tuesday.
Still, preparations are under way. The family has whitewashed the twisting, roughly-hewn corridor leading to their Old City home, which is tucked into a warren of passages near the Dome of the Rock. They plan to fill the walls with homecoming messages and symbols. Moussa will post pictures of Ahmad and of Palestinian figures Yasser Arafat and Khalil al-Wazir (Abu Jihad). He would like to add the Palestinian flag to the décor as well, but is afraid it'll only cause more trouble.
"I had a discussion with a soldier in the street about it the other day," says Moussa, a day laborer who during the month-long Ramadan fast helped a charity to distribute free meals for the traditional daily post-fast iftar. "The soldier said it was illegal to put up a Palestinian flag. But I say, if that's the case, why are you bothering to try to reach a peace agreement with us?"
The prisoner releases, which split the cabinet of Prime Minister Benjamin Netanyahu but were nevertheless approved, are to take place in stages over several months.
It's a sensitive issue for both sides in the conflict. To many Israelis, particularly families who have lost a loved one to terrorism or a soldier in the line of duty, the thought of setting free Palestinians who are serving prison terms for violent crimes is abhorrent. But to Palestinians it is a natural step in the process of making peace, particularly in light of the fact that all of the prisoners being released are serving time for offenses committed before the 1993 Oslo Accords were signed. It was a time when, in Palestinians' minds, there was no peace process in sight.
Across the main, high-ceilinged sitting room – which doubles as a bedroom at night, as is clear from the bedding piled high in various crannies and corners – four of Ahmad's six older sisters are riding out the midday heat. Though they don't want to be photographed holding Ahmad's photo – no, no, let Moussa or Tamer do that – they are keen to tell the story of the ordeal they've suffered since the day their brother was sentenced to 21.3 years in prison.
"It was extremely hard for us to accept such a long sentence, because he was so young," says Naemh, the most outspoken of the six sisters who were born before Ahmad came along. Their mother gave birth to nine girls and six boys, but as the firstborn son, Ahmad holds a special place in the family hierarchy.
"Right after he went into jail, she was diagnosed with diabetes," Naemh continues. "Soon afterward, she went blind." Their father died of heart problems in 2003, but their mother continued to pine for her eldest son, whom she found it increasingly difficult to visit due to her deteriorating health.
Two months ago, she died. The family tried to get permission for Ahmad, who had served more than 20 years and was near the end of his sentence – he was scheduled for release in March 2014, according to the Israel Prison Service – to visit his mother. The requests were denied, as was the family's request that Ahmad be allowed to attend the funeral.
"I'm dreading the moment when he comes in the house and sees the reality of coming home and feeling that sadness that since he's been gone, both our mother and father have gone," says Naemh. "I can't get over that he'll come in and not hug my mother. When we visit him, he says all he wants is to be able to see her again."
Visiting Ahmad in prison - he's currently in Ashkelon - has been a gloomy feature of the last 20 years of their life. "We get up very early, waiting hours and hours and go through checks and more checks, just for a quick visit with him," Naemh explains. "The trip to visit the prisoner is just as torturous for the family as it is for the prisoner."
While in prison, Ahmad earned a high-school equivalency degree, but studied little else that he could use on the outside. The family doesn't know whether he'll be able to find work when he comes out, and they worry about the shock he'll face at how much the world has changed in the last 21 years.
Prisoners, however, enjoy a special standing in Palestinian society. Their families get small stipends from the Palestinian Authority, and offering a long-serving prisoner a job is considered a great contribution to national rehabilitation. Moreover, marrying a just-released prisoner carries more status than stigma. As such, one young Hebronite, a cousin of Ahmad's in her late 20s, started writing to him in the past year or so. After an exchange of letters, they decided to get engaged. The family pulled together and bought them a small house in Anata, a village north of Jerusalem, where the couple will live as soon as the wedding can be arranged.
His siblings are sad that after so many years apart, they won't have Ahmad here in the Old City. But it's almost impossible to obtain permission for his fiancée, as a resident of the West Bank, to move to Jerusalem. Because very few Palestinians manage to obtain such a residency permit for the purposes of family reunification, the most realistic option was for them to move to the West Bank.
Ahmad's impending release gives the family a sense of turning the corner. "A lot of people have been killed on both sides, and I think it's just a waste of life," Naemh says. "Enough blood has been spilled, and both sides are demoralized. I don't think there's freedom for either of us. We're afraid and they're afraid."
There is disagreement in the family, however, about what the peace talks might mean for people in the Old City: Should it stay under Israeli sovereignty or become Palestinian? Says one member of the family: "It doesn't matter who's ruling us, frankly, as long as there's peace."
Muna, the eldest sister, sits on the couch where her mother always sat. "I would have liked for Ahmad to have been allowed to call us from jail to say that he's coming home, for the Israelis to call and tell us he's coming out, so that we could have some peace of mind," she says. Only the Palestinian Prisoner's Association in Ramallah confirmed for the family that he's on the list.
Qaddoura Fares, the head of the Palestinian Prisoner's Association, said Ahmad's treatment was indicative of the discriminatory treatment of Palestinian prisoners compared to their Jewish counterparts in Israeli jails.
"We hear on the radio that Ami Popper, who killed seven people and is serving a life sentence, is allowed to come out of prison to get married for the third time, got to father three children since going to jail and even managed to have a car accident while on vacation with them in Eilat. By comparison, we have a prisoner, Karim Younis, who completed 30 years in jail, and when we ask the Israel Prison Service to give him permission to leave the jail for two hours to go to his father's funeral, the answer is no."
Fares adds: "Our achievement, from our point of view, is that there's a group of prisoners who were suffering, who were left out of all considerations so far, and who are now going home. That has already helped the peace process."
When Ahmad comes home, his siblings say, they'll throw a great party for him. All the neighbors will gather and cheer. He'll go to the muqata in Ramallah for a reception with Palestinian President Mahmoud Abbas. Then he'll go to the cemetery, to visit his parents' graves. And then the wedding plans will begin.
Click the alert icon to follow topics:
ICYMI
Ken Burns' Brilliant 'The U.S. and the Holocaust' Has Only One Problem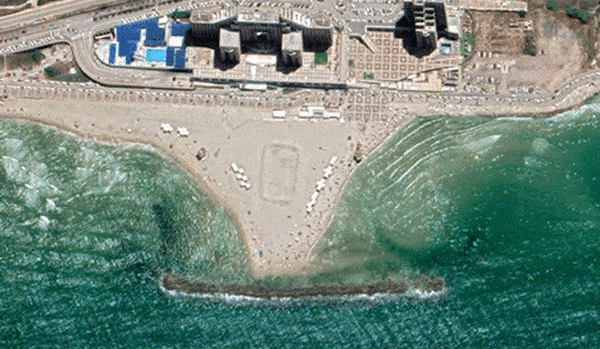 Facing Rapid Rise in Sea Levels, Israel Could Lose Large Parts of Its Coastline by 2050
As Israel Reins in Its Cyberarms Industry, an Ex-intel Officer Is Building a New Empire
How the Queen's Death Changes British Jewry's Most Distinctive Prayer
Chile Community Leaders 'Horrified' by Treatment of Israeli Envoy
Over 120 Countries, but Never Israel: Queen Elizabeth II's Unofficial Boycott