LIVE BLOG |
Cabinet Approves Release of 104 Palestinian Prisoners
13 ministers vote aye, 7 nay and two abstained. Release of pre-Oslo prisoners to take place in stages, after start of Washington peace talks.
Prime Minister Benjamin Netanyahu's cabinet on Sunday approved his decision to release 104 Palestinian prisoners who have been held in Israeli prisons since before the implementation of the 1993 Oslo Accords. Netanyahu assured the cabinet that the release of 14 Arab prisoners who are Israeli citizens would require the government's approval.
Late on Saturday night Netanyahu began calling up Likud ministers who had been leaning against the move. "There is no alternative. It is also difficult for me," Netanyahu told one of the ministers. "We must renew the peace process."
The prisoner release is to take place in four stages. The first group should be released over the next few weeks following a meeting between Justice Minister Tzipi Livni and Palestinian chief negotiator Saeb Erekat in Washington on Tuesday. The last release will take place in about nine months.
Israeli Arab prisoners included in the plan will be released only in the fourth phase of process.
The prisoners whose release the Palestinians are demanding include Mohammed Tus, a former member of a South Hebron terror cell who murdered five Israelis; Mahmoud Harbish and Jomaa Adham, who threw a fire bomb at a bus in 1988, killing Israeli Rachel Weiss and her three young children and David Delarossa, the soldier who tried to rescue them from the burning vehicle; as well as Gamil Hassan Abu Sarur and Hassan Abbed Abu Sarur, who took part in the murder of Shin Bet officer Haim Nahmani.
Live Blog
17:37 P.M. Transportation Minister Yisrael Katz said during the meeting that "releasing the terrorists is a mistake like the [settlement] freeze was a mistake we barely came out of." He added that "there are ministers sitting here who supported the freeze and claimed it would lead to negotiations, and we saw where it led. In six months it will become clear that our standing in the international community will have only worsened." Katz turned to Justice Minister Livni, saying: "In Annapolis too you held negotiations over a shelf agreement because it was clear that Abu Mazen [Abbas] is not in control of the situation on the ground, and since then the situation has become worse. In six months you will all admits that you released the terrorists for nothing."
5:12 P.M. Economy Minister Naftali Bennett, voted against the release of the prisoners and says renewing peace talks will not bring peace but only more terrorism: The concept based on the two-state solution is fundamentally wrong, he said. "I call on everyone to stop saying that 'no Palestinian state would mean the end of Israel.' Have we gone mad?! Israel would thrive even without a Palestinian state." Bennett also warned of sliding down a slippery slope. "In the past we freed a terrorist for a live soldier, later hundreds of terrorists for one live soldier, later terrorists for a dead soldier; and now – a hundred terrorists for a process. We are showing the world that, for us, everything is negotiable."
4:50 P.M. Cabinet approves release of 104 Palestinian prisoners; 13 ministers voted in favor, 7 opposed, 2 abstained.
4:40 P.M. Justice Minister Tzipi Livni says Sunday's cabinet meeting is very important to the future of the State of Israel. "I can't say whether the decision is historical. This will become clear in the future. But it could end up being an historic loss," she said. Releasing the prisoners is painful, Livni said, but ministers should look ahead and take all considerations into account. In contrast to the past, when terrorist organizations forced Israel to release convicted murderers, this time it is s Israel that would decide to release prisoners, she says - but only if peace negotiations are conducted in a serious manner.
3:20 P.M. A few dozen people gather outside the meeting to protest the decision to release the prisoners. During the demonstration, organized by extreme-right organizations - "Yisrael Sheli" (My Israel), Im Tirtzu movement and the Terror Victims Association - the protesters are urged to text ministers who are wavering how to vote.
"We've received information that Shay Piron is not sure, go ahead, pressure him, text him," an organizer shouts, reading the education minister's phone number out loud.
"We are not interested in short-term political gains," Meir Indor, CEO of TVA says. "Each one of us is a soldier without a uniform whose job is to stop the digging under prison walls by Abbas and Kerry… for me, the important thing is revenge. Revenge has value, justice has value and moral has value."
Protesters include Housing Minister Uri Ariel, MK Orit Struck (Habayit Hayehudi) and MK Ayelet Shaked (Habayit Hayehudi).
2:45 P.M. Education Minister Shay Piron, previously considered a supporter of the prisoners' deal, now says he is unsure how he will vote.
2:18 P.M. Interior Minister Gideon Sa'ar tells the cabinet that he will support the release of Palestinian prisoners. Rejecting the measure would harm ties with the U.S. and with Israel's Western allies, Sa'ar warn.
1:25 P.M. Following the approval of the referendum bill, Meretz chairwomen MK Zahava Gal-On says: "Netanyahu is placing responsibility on the public instead of making brave decisions. Once again Netanyahu proves that he is a coward of a leader who gives in to pressure by Bennett and his party's extreme-right… Netanyahu doesn't need a referendum. He already knows that he would win both the support of the Knesset and the public if he goes for an agreement [with the Palestinians], but he is more concerned with the stability of his government than with making critical political decisions."
1: 15 P.M. Cabinet approves proposed legislating a requirement for a public referendum or vote on any peace agreement that involves withdrawing from land Israel captured in the 1967 Six-Day War. The bill will be brought before the Knesset for a preliminary reading next week. Following the vote Netanyahu assures the ministers that any arrangement reached in negotiations will be brought before the nation through referendum.
12:45 P.M. MK Ahmed Tibi: Ministers are opposing the release of prisoners because it precedes the resumption of peace talks, not the release of a kidnapped soldier.
12:28 P.M. "If Netanyahu is postponing the decision on the release of Israeli Arab security prisoners – all plans concerning the resuming of talks Tuesday will change," a PLO official tells Haaretz. "The release of all the prisoners was an agreement between the U.S. and Israel, not between Israel and the Palestinians. Based on this agreement, the Americans received our consent to renew talks."
12:02 P.M. Defense Minister Moshe Ya'alon: I will vote for the measure with a heavy heart. I will oppose the release of Israeli Arab terrorists. Abbas doesn't represent them.
11:49 A.M. Netanyahu: Any decision to release Israeli Arab prisoners will be brought before the cabinet for vote.
11:46 A.M. Netanyahu: This is not an easy day for me, for the ministers or for the families, but tough decisions need to be made for the good of the country.
11:42 A.M. Netanyahu tells ministers at cabinet meeting: Resuming peace talks is important to Israel, taking into account the current regional situation.
11:30 A.M. After a one and a half hour delay, the cabinet meeting opens.
11:19 A.M. Netanyahu: Every Palestinian provocation will cause the prisoner release process to halt.
11:17 A.M. Netanyahu: Every decision to release Israeli Arab prisoners will be brought back for a vote in the cabinet.
11:16 A.M. PM Netanyahu to Likud ministers: Entering peace talks is of strategic importance for Israel.
11:15 A.M. Steinitz: I can't understand why the number of prisoners for release has changed over the past few days. This isn't a good start when we agree on one thing and something else happens.
11:13 A.M. Strategic and Intelligence Affairs Minister Yuval Steinitz: I will support the release of Palestinian prisoners because Israel cannot be seen as turning down an offer to negotiate.
11:09 A.M. Netanyahu calls Shin Bet chief Yoram Cohen to the cabinet meeting to convince ministers to vote in favor of prisoner release.
11:06 A.M. Environmental Protection Minister Gilad Erdan: Release of murderers without reciprocity cannot be a precondition for peace talks with Palestinians.
11:03 A.M. Currently, 11 ministers (including Netanyahu) are expected to support the measure, eight oppose the measure, while three are on the fence. Netanyahu currently talking with those opposing the measure, meeting still has not begun.
11:00 A.M. "We are not interested in short term political gains," says Meir Indor, director of the Almagor Terror Victims Association. "Every one of us is a soldier without uniform, whose duty it is to stop those digging under the prison walls with the help of Abbas and Kerry. I'm told that they are older now, but they are terror experts and the most important thing for me is revenge, revenge has value, justice has value, morality has value."
10:52 A.M. Environmental Protection Minister Gilad Erdan announces he opposes the measure.
10:50 A.M. Israel Radio reports that Housing and Construction Minister Uri Ariel will oppose releasing prisoners convicted of murdering Israelis. "This is a great injustice and a reward for continued terrorism," Ariel says. "The addition of Israeli Arab terrorists is a serious hit to the justice system and Israeli law and a moral distortion and I intend to oppose it forcibly."
10:39 A.M. At the IDF induction center, IDF Chief of Staff Benny Gantz comments on the release of Palestinian prisoners: "Directing Israeli diplomacy is a matter for the Israeli government to decide. It conducts all the needed consultations, then makes its decisions, and then gives its orders to the defense establishment."
10:30 A.M. Finance Minister Yair Lapid: "It is not a happy day, but we need to do what is right for Israel and for the peace process."
10:20 A.M. Dozens of protesters, including families of terror victims, gather outside of the Prime Minister's Office, urging government not to to vote in favor of the prisoner release.
10 A.M. Cabinet meeting to vote on prisoner release postponed by half an hour. Ministers to convene at 10:30 A.M.
9:45 A.M. Likud Minister Moshe Feiglin calls on ministers to oppose Netanyahu's decision, warning, "Releasing terrorists is an inevitable death sentence for countless Israeli citizens and I will do everything in my power to stop it, including voting down the budget. "Two weeks ago we read the words spoken by the Prophet Isaiah warning the intractable bribe-taking ministers with the blunt statement 'Your hands are full of blood.' The release of 104 ticking time bombs as a bribe for the resumption of negotiations or building in the West Bank is an action that any moral person should rise up against."
9:15 A.M. Opposition leader Shelly Yacimovich urges cabinet ministers to vote in favor of Netanyahu's decision and approve the release. "This is a difficult and painful decision, first and foremost for the families [of the victims], but it won't disempower the State of Israel, on the contrary, it will get the negotiations moving – a step that will strategically strengthen Israel, security-wise and economically. The prime ministers must listen to the majority of the Israeli public and the majority in Knesset that supports the political solution, and stop playing into the hands of the extremists in his government."
12 A.M. As of Saturday evening, Netanyahu has secured the support of only 10 ministers – Yuval Steinitz and Moshe Ya'alon from Likud, five Yesh Atid ministers, two ministers from Hatnuah, and most likely Yitzhak Aharonovich from Yisrael Beiteinu.
The three ministers from Habayit Hayehudi and three ministers from Yisrael Beiteinu are planning to vote against the decision. Minister Yisrael Katz from Likud also announced that he will vote against the move, while the rest of the Likud ministers – Gilad Erdan, Gideon Sa'ar, Silvan Shalom, and Limor Livnat have yet to decide which way they will vote.
Click the alert icon to follow topics:
SUBSCRIBERS JOIN THE CONVERSATION FASTER
Automatic approval of subscriber comments.

NOW: 40% OFF
ICYMI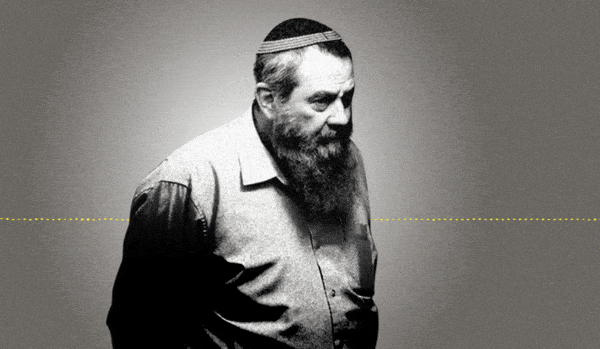 Jewish Law Above All: Recordings Reveal Far-right MK's Plan to Turn Israel Into Theocracy
Why I'm Turning My Back on My Jewish Identity
Down and Out: Why These New Immigrants Ended Up Leaving Israel
The Reality Behind 'The White Lotus' Sex Work Fantasy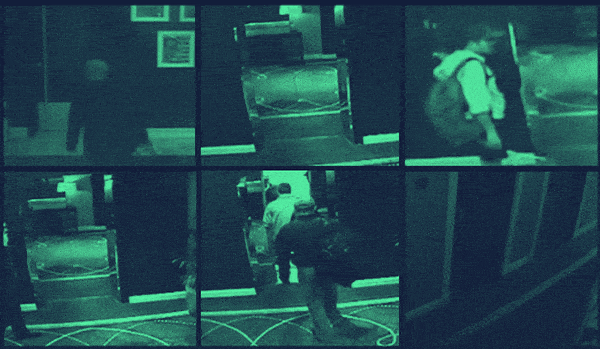 This 'Dystopian' Cyber Firm Could Have Saved Mossad Assassins From Exposure
Comeback Kid: How Netanyahu Took Back Power After 18 Months in Exile