Someone Else's Simcha Linoi's Bat Mitzvah - By the Sea, in the Pool
A middle class Israeli family looks to celebrate their eldest daughter with a lot of kids, some summer splashing around, and gargantuan portions of meat.
Location: Bora Bora reception garden
Time: 7:30 P.M.
In the neighborhood: The setting sun sends long shadows all along the waterfront promenade of the city of Bat Yam, situated just a few minutes south down the shore from Tel Aviv. Florescent-colored joggers whizz by a group of young women lazily pushing baby trolleys this way, as teenage boys, faces half-covered with knitted hats, perform tricks on their bikes. A cloud of meat-cooking smoke wafts over from the many nearby eateries, mixing with the briny sea air.
Venue: Situated literally on the beach, a long lawn is set with a small clump of white tables and chairs, flanked by a seating area for the children and a tiki bar. On the other side lies a sizable swimming pool, filled with a kind of inflatable playground, with some contraptions rising several meters above water level. Between the two sections, a DJ booth projects red and green laser beams onto the darkening grass.
Simcha: Linoi Tzabari's bat mitzvah
Number of guests: 150 children and adults
A brief history of time: Linoi, 12, is the eldest child of Zion, 35, a former restaurateur and current high-rise window cleaner, and Yulia, 32, a beautician, raised in a secular Rehovot home. Yulia, who was born in Belarus and made Aliyah at the age of 6, on tradition in the Tzabari home: "We're a normal home. We observe the holidays. You know, Israeli." Linoi has two younger brothers: seven-year-old Li-El and little sister Orian, 4.
Bat Mitzvha-ing it up: Now something of an institution among Israel's younger women, the Tzabaris were looking to stay clear of some of the more overproduced facets of the bat mitzvah celebration. Linoi: "Usually it's in a club, with songs. A party. And there's annoying MCs with microphones that add in a 'hoopa!' in the middle of songs. So, we're not going to do that." Yulia: "She wanted a special affair, like here by the sea, since most kids have the reception, some dancing and singing, and then everyone eats and goes home." Have any of her classmates performed a religious bat mitzvah ceremony? Linoi: "No, I've never heard of it."
Rites: The pastoral view of the sea, reddening in the last rays of waning light, is abruptly interrupted as a busload of kids disembarks outside the venue, sending a torrent of prepubescent yelling and excitement through the air (Linoi: "Believe me, if we could bring more than a bus I'd bring the whole country, since I know almost everyone. Even high-school kids!"). Rolling down the stairs, the iridescent pack of boys and girls shatters on impact, like a wave on a rock, as the boys attack a giant inflatable trampoline and the girls rush to pose next to a mock fashion runway.
As the natives continue to run rampant in the background, Yulia and Zion's guests begin trickling in, with the proud parents standing sentry at the entrance, welcoming friends and family with the aid of two Brazilian dancers in full regalia (Linoi: "They're originally from Brazil!"). A Brazilian drummer plays his instrument to the side, all but drowned out in the full-on blast coming from the DJ booth. Linoi, wearing a simple white dress, bounces in and out of the boy-girl groups.
Elsewhere a guest learns, as he hears the many meat grills situated to the side, that food would not be served for another hour. Back on the trampoline, Linoi, dress and all, wins her American-Gladiator-like death match with one of her friends, raising her foam sword to the sky in exhausted victory.
As the sun finally sets, the kids storm their separate food buffet, as the irate guest still tries to get a hold of some meat in the background.
After much time, the MC summons the children to the lawny dance floor, as Linoi makes her big entrance, accompanied by the scantily clad and, importantly, authentic Brazilian dancers. Surrounded by circles of friends (aside from those still engaged in trampoline death matches), Linoi dances away, moving to the beat of the Brazilian drum. Funny hats, glasses, and all things generally shiny and flashy are handed out to the dancing mob.
Music dies and speeches commence. First up are parental grandparents Dalia and Menashe who read their rhymed blessings ("Remember we are always by your side") and gift Linoi a golden necklace. Next up some of Linoi's contemporaries share some sage insight ("Even in moments of crisis, you always had the hope to go on"). Finishing off the blessings, Yulia and Zion wish happiness upon their growing daughter. Linoi then takes to the stage, thanking her parents, without whom "I wouldn't be standing here."
And, speaking of standing: Queue back the music and the reentrance of the Brazilian dancers, showing their range by dressing in the uniform of Brazil's national soccer team. As the adults continue to dance, the kids soon evaporate into the pool, as an aging lifeguard makes gratuitous use of a bullhorn to spew some of the classic Israeli-lifeguard catchphrases, including such hits as "Hey kid! No Jumping!" and, "Little girl! Go get your daddy!" while throwing out complimentary hair bands for the woefully band-less.
Meat is served. All of it.
Music: Samba, 80s and 90s dance pop, and some Ricky Martin.
Food: Adults: Salads and flatbread, barely visible under a heaping mass of slow-grilled meat cuts (Yulia: "That's the Israeli thing: observing holidays, having a good time, and a cookout!"). Kids: A buffet of hotdogs, mini-schnitzels and fries.
Drink: Beer, wine, soft drinks, and lemonade.
Word in the ear: Michal, a friend of Yulia's, bemoans the need for a formal bat mitzvah, one that she had herself set up for her own daughter just a few weeks prior: "I really didn't want to stand there and shake people's hands, but it's what she wanted. She wanted the hairdo and the dress. That's the problem, that you need to take their opinion into consideration."
In my spiritual doggy bag: That flash and spectacle have been far too ingrained into the Israeli family affair system for one to get rid of it completely. And that that's perfectly, and quite delightfully, fine.
Random quote: Yulia on finding a dress for Linoi: "My daughter's a bit of a tom boy. The first dress she ever owned is the one we used for the bat mitzvah photo shoot"; Linoi: "I like a simple style, but I'm not a tom boy! What does that have to do with anything? I guess my mom doesn't know me that well anymore."
Want to take part in Someone Else's Simcha? Want to invite Haaretz to your family celebration? Send word to: ishtenem@gmail.com
Click the alert icon to follow topics:
ICYMI
Ken Burns' Brilliant 'The U.S. and the Holocaust' Has Only One Problem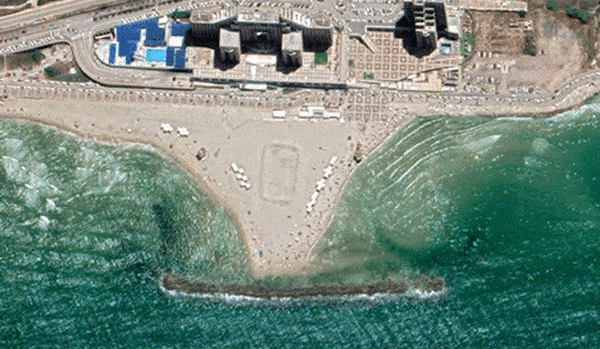 Facing Rapid Rise in Sea Levels, Israel Could Lose Large Parts of Its Coastline by 2050
Lapid to Haaretz: 'I Have Learned to Respect the Left'
The Mossad's Fateful 48 Hours Before the Yom Kippur War
As Israel Reins in Its Cyberarms Industry, an Ex-intel Officer Is Building a New Empire
How the Queen's Death Changes British Jewry's Most Distinctive Prayer