The Kitsch Command: The IDF in Defense of Israel's Image
Whether stopping soldiers from reciting poetry or hosting a PM who brags of his defense-mindedness, the Israeli army is embarrassing us.
I listen again, in moments of peace
To Janis Joplin singing old blues
About Bob McGee. A chamber quartet
Plays pure, clear music, giving me once more
The shivers of pleasure I know so well.
These words, which many Israelis who grew up during the 1980s and '90s know well, were written by Capt. Nimrod Gaon – part of "A Soldier's Song." Gaon was killed in the Yom Kippur War. Shlomo Artzi set the verse to music and sang it in 1979.
Had Gaon been invited to read his poem on Army Radio in 2013 rather than in 1973, the brigade spokeswoman would have sent him back to the base for fear of "ruining the image of the combat soldier."
What, a soldier listening to that druggie Janis Joplin? And then listening to classical music until he gets goose bumps? A bit of a sissy, don't you think? If the fighters of Hezbollah and Hamas knew they were about to meet khaki-clad wusses like that on the battlefield, they'd surely win.
As the poem says, these guys even use their free time to read short stories by Chekhov (oh, the humanity!).
You might think it's ridiculous, but that's what happened recently to a soldier from the Nahal Brigade who was on his way to read his poetry on Army Radio and received an order to about-face. According to a Haaretz story by Gili Cohen, "he received a call from the brigade spokeswoman, a soldier serving in the Nahal Brigade headquarters who answers to Nahal Brigade Commander Col. Yehuda Fuchs, who told him he could not appear on the program. The spokeswoman forbade him to be interviewed because, she said, it would 'ruin the image of the combat soldier,' and he was liable to reveal 'personal and sensitive' information."
Incidentally, Israeli soldiers are allowed to write poetry, they just have to keep it to themselves. They have to put their poems in a drawer and leave the drawer open, so if they're killed in battle their words can be set to music. They can be performed for memorial projects like "Soon We'll Be a Song" that are broadcast on Army Radio every Memorial Day. At that point there's no fear of compromising the combat soldier's image. So that poet from the Nahal Brigade mustn't lose hope. He may still be allowed to be a poet in uniform — as long as he dies first.
At least you can criticize the IDF
Why am I hung up on this gloomy oddity beyond the fact that it got me really down? I think it has to do with a much bigger matter — Israel's devotion to security. I've devoted plenty of space to this issue on my blog, and I'm sure I'll keep doing so. I'm talking about militarism and the use of force, which have such a dramatic influence on so many aspects of our lives. One major aspect is the economic one, like army pensions and several amazing budget items on which Israel spends money under the heading "the defense budget."
By the way, I and others have been hearing a lot from IDF officials offended about the criticism of budgets and wasted money. I understand them. The Israel Defense Forces has many officers and enlisted people who work hard, don't earn much compared to the civilian sector (surely less than military people earned in the past) and work in an atmosphere of belt-tightening.
But there's a much more basic point: The IDF is at least exposed to criticism. The secret services have a much bigger budget, relatively speaking, but they benefit from the culture of silence even when it comes to inconceivably large salaries and benefits that Shin Bet and Mossad employees and their families receive.
In any case, the negative effect of the IDF's relative transparency is the ceaseless public relations. Sometimes it seems its officials forget that the army's main job is fighting, not PR. There's a good reason that one of the most often used words in the IDF is "visibility." There was a good reason for sending that Nahal poet back to base for fear of "ruining the image."
The direct corollary is sending the newspapers a barrage of statistics from the IDF Personnel Directorate; for example, ranking local authorities by the percentage of residents who do reserve duty. Or tripling the number of Tel Avivians who train to become officers. Or the annual table of Israeli high schools based on the percentage of graduates who volunteer for combat units.
Well, that's a very primitive stage in the development of democracy, one filled with populism and hypocrisy. After all, the IDF decides who it recruits and who it exempts, who it calls up for reserve duty and who it doesn't. The people who join the officer track as the entire country falls at their feet will discover 20 years later that if they stay in the army, everybody cries over their salaries and picks over their pensions. It's very hard to have a conversation about Israel's security requirements through such a heavy fog of kitsch and shallowness.
Worse than Sparta
Heads of state keep the kitsch going. My colleague Yossi Verter recently wrote that Prime Minister Benjamin Netanyahu says he devotes 70 percent of his time to security. If he wasn't bragging, that's frightening. After all, he isn't the prime minister in charge of security affairs. He has a defense minister.
But even if he was bragging, it's scary because it means Netanyahu sees fit to boast about that 70 percent. In other words, that's supposed to please the people. I doubt even the leaders of Sparta devoted 70 percent of their time to security.
Netanyahu shows his obsession with security everywhere he goes. Even at Auschwitz he took two combat pilots with him. Cellblock 27 is in our hands. It's a good thing they didn't have the pilots plant a flag like at Iwo Jima.
The current expression of this obsession is of course Netanyahu's visit to the brigade exercise on the Golan Heights. This time that dubious honor fell to the Golani Brigade with their brown berets — yes, the Golani on the Golan. Years go by and nothing changes. The prime minister and the defense minister show up at the brigade exercise, the defense minister holds a pair of binoculars, the prime minister teaches the troops tactical theory and talks over the radio with a commanding officer.
And the next day he honored the graduation ceremony at the Hatzerim air base with his presence; it's like in a military dictatorship of the old Arab regimes or totalitarian Eastern Europe. So what if the defense minister is supposed to deal with strategy and the prime minister is supposed to deal with geopolitical strategy? (Not to mention the economy and social affairs.)
It embarrasses me, and not just me. Read Amos Harel's piece over the weekend to understand how artificial the whole thing was. A tabloid's headline could have read "Lowbrow on the Heights." It was once said that the only way soldiers left the Golani Brigade was on a stretcher.
Netanyahu didn't leave on a stretcher. He simply left looking slightly pathetic and highly irrelevant. The Golani Brigade's exercise should interest the head of the division, not the prime minister or the people. What we have here, in the language of the IDF, is a fear of ruining the country's image.
Click the alert icon to follow topics:
ICYMI
Ken Burns' Brilliant 'The U.S. and the Holocaust' Has Only One Problem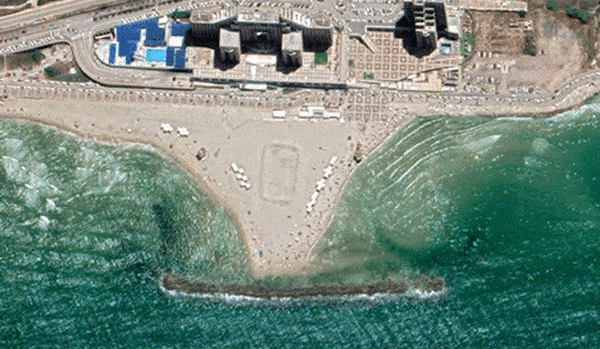 Facing Rapid Rise in Sea Levels, Israel Could Lose Large Parts of Its Coastline by 2050
As Israel Reins in Its Cyberarms Industry, an Ex-intel Officer Is Building a New Empire
How the Queen's Death Changes British Jewry's Most Distinctive Prayer
Chile Community Leaders 'Horrified' by Treatment of Israeli Envoy
Over 120 Countries, but Never Israel: Queen Elizabeth II's Unofficial Boycott