Key to Israel's Current Zenith: Oslo Accords, Lebanon Withdrawal, Gaza Disengagement
These much-maligned landmarks dispersed Israel's enemies, improved its international status, legitimized the use of force and enabled the proliferation of Jewish settlements.
1. Ever since Moshe Dayan uttered this ill-fated assessment a few months before the Yom Kippur War, Israelis have deleted the expression "our situation has never been better" from their lexicon.
Nonetheless, 40 years later - with due consideration of the evil eye ("kayn ayn hore" in Yiddish) – our situation, in many historic, strategic ways, has never been better indeed: Israel is more prosperous, more secure and more accepted in the international arena today than at any other time in its history.
This, of course, runs contrary to the instinctive Jewish gevaltanschauung that Israeli politicians so adroitly exploit. Nonetheless: Israel faces no credible threat from any conventional army, its borders are unusually secure, terrorism is at record lows and military collaboration with the world's greatest superpower is at an all-time high.
The overwhelming majority of the world's countries recognize Israel and most of the 32 out of the UN's 193 members that are still holding out are making only a half-hearted effort in doing so.
And while Iran's nuclear ambitions are an existential concern, of course, a formidable international coalition is applying unprecedented diplomatic and economic pressure to address it. Many Sunni states, hitherto implacable foes of Israel, are in on the deal, operating under the age-old Arabic "enemy of my enemy" principle.
And I haven't even mentioned Israel's robust military-industrial, high-tech, startup complex which is the envy of the world: or that after long decades of incessant kvetching with the hackneyed "Moses took the wrong turn in the desert" routine, Israel finds itself sitting on massive oil and especially gas reserves that could turn it into an energy superpower within a few short years.
2. Of course this rosy portrayal is only one side of the coin. Israel is suffering from several well-known domestic maladies that threaten its wellbeing, international circumstances can change unexpectedly, creeping delegitimization is an ongoing concern and the occupation, to this writer's mind, is a malignant stage-3 tumor that has already devoured significant portions of Israel's inner core.
But this is not the article that cites the Yom Kippur precedent as a metaphor for the mortal dangers of arrogance and complacency nor pontificates on the need to change our ways before we go off the cliff. It's not about what we're doing wrong, but rather what we do not give ourselves sufficient credit for, not where we should go from here, but how we got to this point in the first place.
3. And now for the punch line (sit down, take a deep breath, ready?): – the 1993 Oslo Accords, the 2000 Lebanon withdrawal and the 2005 Gaza disengagement.
You read me right: these three milestones in Israeli history, consensually maligned and vilified to the degree that putting in a good word risks universal derision and ridicule – they are the pillars of Israel's current strategic superiority. They – along with Barak's peace proposals in Camp David and Ehud Olmert's at Annapolis - are the "Silver Platter" as poet Natan Alterman wrote in a different context, upon which Israel has been able to ascend to its current security and diplomatic zenith.
This is not to negate or belittle in any way the suffering and casualties inflicted - on both sides, by the way - that may have been a direct consequence of these life-changing events. It is to stipulate that in a longer view of history, they may have also yielded invaluable strategic dividends that are often overlooked or ignored.
The proof, first and foremost, is in the pudding: Self-ordained experts on alternative history can bloviate endlessly on what should have happened and what might have been, but in real life there is only one timeline, one history, one bottom line. The controversial 1993 agreement signed by Yitzhak Rabin, the hasty 2000 withdrawal from Lebanon ordered by Ehud Barak and the painful 2005 disengagement carried out by Ariel Sharon are not some floating developments in a Chagall-like fantasy, detached from history, but part and parcel of the cause and effect sequence that got us from there to here.
The Oslo Accords paved the way for the peace agreement with Jordan; legitimitized Egypt's peace treaty with Israel; opened the floodgates for de facto and often de jure recognition of Israel throughout the Arab and Muslim world; rendered the Arab Boycott obsolete; accelerated the deepening of ties with Russia and China; and compelled dozens of countries to establish or resume diplomatic relations.
The agreements triggered an influx of foreign investments and a renewed look at what Israel can offer, besides sabras and Uzis. They opened the world to Israel, and Israel to the world.
By shaking Rabin's hand on the White House lawn twenty years less two months ago and by coming to Gaza nine months later, Yasser Arafat essentially absolved the rest of the world of its duty to serve as guardians and protectors of the Palestinians and allowed them to pursue their own interests. (And thus, may have ultimately played a role in the Arab Spring two decades later, by depriving Arab regimes of their time-tested diversion and rallying cry for the masses.)
And even if one accepts that the Palestinian Authority, with malice aforethought, served as the incubator of the waves of terror that struck Israel from 1993 onwards, it is equally true that Israel's strong responses were enabled by the agreements that the Palestinians appeared to be breaking. The Accords served as legal shield and international legitimizer of Operation Defensive Shield and the construction of the wall of separation, the two events that Israelis credit most for stopping the terror. It is because of the Accords that a reconstructed Palestinian security force now patrols the streets of Ramallah and Nablus, rather than Israeli soldiers.
The same is true, with necessary adjustments, of the withdrawal from Lebanon, which ended the post-1982 guerilla campaign in which dozens of Israeli soldiers lost their lives. It is by virtue of the withdrawal that Israel was allowed to conduct its ferocious 2006 Second Lebanon War, which, like it or loath it, has brought a period of unprecedented quiet to Israel's northern border.
History could also prove that the withdrawal may have deprived Hezbollah – an organization that owes its rapid ascent in the first place to the 1982 invasion and its ensuing Israeli occupation - of its very r'aison d'etre, a trend now compounded in the ruined cities of Syria's civil war.
And while the 2005 Gaza disengagement produced untold heartbreak and misery for thousands of evacuated Israeli settlers, it also allowed Israel to disengage from an impossible occupation over a million and a half Palestinians that was exacting a steep price in human lives, military engagement, economic resources and yes, moral fortitude. As in Lebanon and the West Bank, it is only because of the disengagement that Israel was allowed to emerge unscathed in the international arena in 2009 and 2012 from two major military incursions that have also produced – kayn ayn hore again – a fragile cease fire along Israel's southern flank.
4. All of Israel derived enormous advantages from Oslo, Lebanon and Gaza decisions but the most direct beneficiaries were their harshest critics: the Jewish settlers in the West Bank. By virtue of Yitzhak Rabin's refusal to agree to any limitation of Israeli settlements, and under the umbrella of the supposedly ongoing peace talks, Jewish settlements were allowed to multiply and their population to triple, from 130,000 then to almost 400,000 now, without any serious international repercussions.
Settlers may delude themselves that it is Israel's divine right and military might that has enabled their disputed enterprise to flourish, but in truth they owe no less gratitude to Yasser Arafat and to the fringe benefits of the Accords that he signed.
5. All of which reminded me of the extraordinarily prescient article "The Morning After" written by the late Edward Said in The London Review of Books, in October 1993, a few weeks after the signing ceremony in the White House. Widely castigated at the time for having thrown in his lot with the "rejectionists", it is Said's reading of Oslo's plusses for Israel and minuses for the Palestinians, more than the critiques of his detractors that have withstood the test of time.
In his article, Said quotes Israeli author Amos Oz describing Oslo as "the second biggest victory in the history of Zionism' while he himself urges his readers to "call the agreement by its real name: an instrument of Palestinian surrender, a Palestinian Versailles."
Both may have succumbed to hyperbole, but both were essentially more right than wrong.
Follow me on Twitter @ChemiShalev
Click the alert icon to follow topics:
ICYMI
Ken Burns' Brilliant 'The U.S. and the Holocaust' Has Only One Problem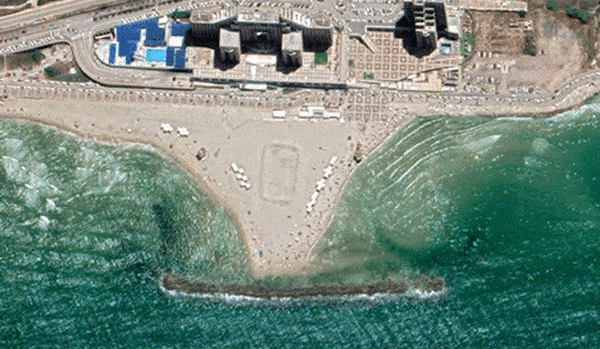 Facing Rapid Rise in Sea Levels, Israel Could Lose Large Parts of Its Coastline by 2050
Lapid to Haaretz: 'I Have Learned to Respect the Left'
The Mossad's Fateful 48 Hours Before the Yom Kippur War
As Israel Reins in Its Cyberarms Industry, an Ex-intel Officer Is Building a New Empire
How the Queen's Death Changes British Jewry's Most Distinctive Prayer