IDF Soldiers Who Linked Illnesses to Toxic River Training Lose 13-year Lawsuit
Judge rules that plaintiff, consisting of 70 former IDF divers or widows, failed to prove that the plethora of illnesses they developed were caused by exposure to the highly polluted Kishon River.
A court rejected on Monday all 70 lawsuits filed by former Israel Defense Forces soldiers who attributed their severe illnesses to training in the polluted Kishon River in the 1970s and 1980s. The judge said they had failed to prove any connection between the Kishon and their diseases.
The verdict, capping a trial that dragged on for 13 years, was a stunning defeat for the former soldiers, who promptly vowed to appeal it to the Supreme Court.
The soldiers − or in some cases, their widows − were suing more than 40 companies and organizations whom they deemed responsible for polluting the river, including Haifa Chemicals, the Haifa municipality, the Oil Refineries and the Israel Electric Corporation. The plaintiffs argued that the hazardous pollutants in the river, which included arsenic, chromium, nickel, cadmium and lead, had caused them to come down with a wide variety of serious diseases: several types of cancer, including lung, skin, pancreatic, prostate and colon cancer, as well as heart disease, Parkinson's disease, neurological problems, eye disease, benign brain tumors, low bone density and more.
The IDF had previously recognized some of the plaintiffs as disabled veterans, at the recommendation of a government panel set up in 2000 to study the issue. That panel, headed by former Supreme Court President Meir Shamgar, dealt specifically with former naval commandos. It eventually concluded that even though a causal connection between the Kishon's pollution and their illnesses couldn't be proven, most of them, and especially those who developed cancer, should nevertheless be recognized as disabled veterans, with all the attendant benefits.
In Monday's ruling, Haifa District Court Judge Adi Zarnakin said the plaintiffs would have had to prove four things to win their case: that the pollutants were indeed present in the river at the time, that exposure to them can cause the diseases in question, that the plaintiffs' time in the Kishon gave them sufficient exposure to these pollutants, and that this exposure indeed caused their disease.
The plaintiffs passed the first hurdle, Zarnakin wrote in his 147-page verdict, but failed utterly on the others.
First, he said, they brought no evidence to show that they had contracted these diseases at a higher rate than the general population, or that other people with similar exposure to the pollutants in question had become ill at a higher rate than the general population.
Second, they failed to prove that the manner in which they were exposed to these pollutants can cause disease. For instance, both cadmium and nickel can indeed cause cancer − but only, according to the scientific literature, if one inhales the vapor produced by heating them to a temperature of over 1,000 degrees Celsius. The soldiers' exposure was in the form of skin contact with polluted water or perhaps swallowing this water, and they brought no evidence to show that these types of exposure can cause cancer, Zarnakin wrote.
Similarly, he said, ingesting arsenic can indeed cause skin cancer, but only if ingested over a period of many years. No evidence was brought to show that the soldiers' limited ingestion of arsenic could have a similar effect, nor did any of those with skin cancer show the characteristic signs of arsenic poisoning.
Third, Zarnakin wrote, the suit ignored the fact that in most cases, the plaintiffs' diseases were easily attributable to other risk factors whose connection to the disease in question was firmly grounded in scientific evidence. For instance, he said, it is ridiculous for a plaintiff who admitted to smoking 60 cigarettes a day for decades to then claim that his lung cancer is due to having trained in the Kishon rather than to his heavy smoking. It is equally ridiculous for a plaintiff who spent years out in strong sunlight with no protection to then claim that his skin cancer is due to arsenic in the Kishon rather than to his exposure to ultraviolet rays.
Judge: Other causes more plausible
Zarnakin went through each of the 70 plaintiffs in this fashion, showing that in most cases, some other factor − a lifestyle choice such as heavy smoking, a family history of the disease, a pre-existing medical condition and so forth − was a more plausible explanation for the disease than the Kishon's pollution.
Moreover, he added, the plaintiffs' exposure to the Kishon varied widely. Some of the plaintiffs were naval commandos, who spent a significant amount of time training in the Kishon. But others were from different units, and some of them had such negligible exposure to the river that a causal connection was implausible even without any other obvious cause.
Zarnakin rejected the plaintiffs' expert opinion, which argued that any exposure whatsoever to these pollutants − even "one molecule" − could cause disease. No scientific evidence was brought to support this claim, he said.
The soldiers' attorney, Moshe Kaplansky, who has been handling the case pro bono, vowed to appeal it, saying Zarnakin had set an evidentiary standard that no group of plaintiffs seeking compensation for environmental damage could ever meet.
So did the soldiers themselves, who were outraged by the verdict.
Roni Keren, 60, of Kiryat Tivon, said he found Zarnakin's conclusion incomprehensible. Keren, who served in the naval commandos from 1971-76 and now has Ewing's sarcoma, said that 15 percent of those who trained with him in the Kishon in those years had fallen ill.
"That's an astonishing number, especially because we, the fighters, statistically should have been healthier than those of our age among the general population," he argued.
He also charged that the verdict was "political rather than legal," meant to serve "the state and the tycoons."
'We're being trampled on'
Nir Paltiel of Tel Aviv, who has three kinds of cancer − kidney, thyroid and skin − was even more blunt. He served in the naval engineers from 1968-72, and later became one of the first soldiers to cross the Suez Canal during the 1973 Yom Kippur War.
That crossing "was the turning point on the Sinai front − and this is what we get in return," he said bitterly. "Instead of recognition, we're being trampled on."
Paltiel accused Zarnakin of being "a junior judge with a case too big for him. He was contemptuous of us and made ridiculous proposals so that we would end it with a compromise.
"But we're a generation of fighters," he added. "Our battle has only just begun."
Zarnakin only entered the case three years ago, when he took it over from Judge Ron Shapira, who in turn had inherited it from Judge Micha Lindenstrauss. Shortly after taking over the case, as the evidentiary stage was nearing its conclusion, Zarnakin proposed a compromise in which the defendants would collectively pay NIS 14 million, or NIS 200,000 per plaintiff.
The defendants agreed to this deal, but the plaintiffs rejected it indignantly, saying the amount was much too small: It should have been at least NIS 500 million. The defendants also thought NIS 14 million was minuscule if the plaintiffs actually had a case: In one of its financial statements, the IEC estimated that if the plaintiffs won, the total award, including lawyers' fees, would range from NIS 650 million to NIS 800 million.
But ultimately, Zarnakin concluded that the plaintiffs didn't have a case.
Earlier this month, three other Kishon plaintiffs did win a victory, but in a much narrower case: The Rishon Letzion Magistrate's Court ordered the IDF to recognize one former soldier as a disabled veteran and two women as the widows of disabled vets, because all three men had trained in the polluted Kishon.
In this case, the IDF had already agreed, pursuant to the Shamgar Committee's report, to recognize naval commandos who trained in the Kishon as disabled vets; it simply claimed that these three men had never trained there. The court, however, concluded that they had.
Click the alert icon to follow topics:
ICYMI
Ken Burns' Brilliant 'The U.S. and the Holocaust' Has Only One Problem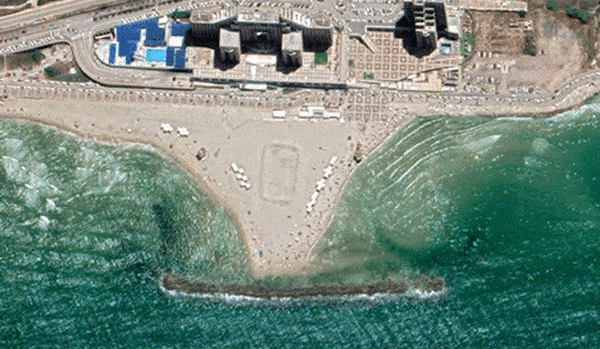 Facing Rapid Rise in Sea Levels, Israel Could Lose Large Parts of Its Coastline by 2050
As Israel Reins in Its Cyberarms Industry, an Ex-intel Officer Is Building a New Empire
How the Queen's Death Changes British Jewry's Most Distinctive Prayer
Chile Community Leaders 'Horrified' by Treatment of Israeli Envoy
Over 120 Countries, but Never Israel: Queen Elizabeth II's Unofficial Boycott