Embryonic State: Why Are Israelis Obsessed With IVF Treatments?
Israel is the only country in the world that fully funds fertility treatments for its citizens. Yael Hashiloni-Dolev, an expert on the sociology of fertility, explains why.
Let's talk about the hysteria surrounding fertility in Israel − the only country in the world that fully funds fertility treatments for its citizens.
That is truly the most sacrosanct value, both in Judaism and in Israeli society. Judaism has no place for abstinence. In many religions, the higher one is on the spiritual scale, the more one is detached from sexuality and fertility. But not in Judaism. Parents want to marry off their children quickly so they will stop masturbating and wasting seed.
Yes, so they will enter into the cycle of niddah[referring to menstruous women, with whom marital relations are prohibited under Jewish law], which is also fertility-oriented.
Then you have the trauma of the Holocaust and a demographic struggle, and the Israeli society is also very family-oriented.
The fertility technologies leave no room for maneuver for those who truly do not want children.
There is no such thing as being "barren" here.
Exactly! "Get fertility treatments − what's the problem?"
It becomes a challenge.
A mission. Why does the state encourage this? Why does it fund such expensive treatments, so sweepingly? I was astounded to learn that the state also pays for treatments undergone by couples who have children from previous marriages.
The [sociology] researcher Sigal Goldin notes correctly that Israel interweaves traditional collectivist values which emphasize family, parenthood and childbearing, with modernist codes − namely the rights of the individual and the right to parenthood, which is a personal right to happiness, well-being and self-fulfillment. She argues that this fusion generates the Israeli fertility craze − that, and the technological capabilities.
How did you get into this field?
I was flabbergasted when I encountered the whole world of genetic tests in my first pregnancy. I know many living people who would not be born nowadays − the power to decide and choose the child is a truly excruciating dilemma. The question of who deserves to live and who does not, who I will bring into the world and who I will shut out, are matters that touch on the rawest nerves of human existence.
The question is the extremes to which it will lead.
It is already leading − you can now get a prenatal or even a preimplantation diagnosis. Take the case of Angelina Jolie.
With the BRCA [breast cancer] gene.
Yes, with that gene you can be Angelina Jolie. What's better than being Angelina Jolie? But let's say you are setting policy and have to decide. A 25-year-old woman comes to you and says, "My mother and aunt died of cancer, and my older sister was sick. There is no way I can live with this, and I will do everything so that my daughter will not get sick." It's hard to judge. I can really identify with both approaches. One side says, "The technology exists, so why not help?" And the other side says, "But if so, Angelina Jolie herself would not have been born."
And in many cases the decision has to be made based only on probabilities.
We have been deprived of the privilege not to know. Knowing is very difficult. Most people, if you put it to them, don't really want to know.
The most basic foundation of our existence is not knowing. The denial of death and its repression. Why is this knowledge so seductive? Is it because we seek control?
Yes. One foundation of human existence is uncertainty; the other, which is just as primary, is our desire to exert control. There is a part within us that kills us in the end. But there is another mechanism, which struggles and wants to remain alive. It reaches down to those depths. The American anthropologist Rayna Rapp coined the term "moral pioneer." She meant that every pregnant couple has to make awful decisions of a moral character, of a kind people did not have to make in the past. She cites abortions as an example. As long as they were forbidden, a pregnant woman who wanted an abortion did not occupy herself with her guilt. She was too busy being angry at the system that did not allow her to have an abortion; but when abortions are permitted, the guilt is a thousand times greater.
You have nowhere to divert your guilt.
You have to assume moral and emotional responsibility for this process. This knowledge imparts a lot of responsibility to the parents, and generates tremendously complicated emotional and ethical dilemmas. In many ways it spoils the experience of pregnancy. Nowadays pregnancy is a medical journey, and it should not be like that.
Let's get down to the nitty-gritty: the extreme medicalization of pregnancy in Israel, the number of tests pregnant women are given. Where does that come from?
From a very strong belief in science, and from the fact that we place a very low value on the life of the embryo in our tradition and culture.
The embryo is not considered a living being.
It is not an entity, it is not perceived as being alive. The source of this is very clear: it lies in Judaism. We are also intolerant of the disabled. That is glaringly obvious. And, of course, this is also an economic industry that has a very large turnover.
The actor Halle Berry, 46, is pregnant, and says she conceived naturally, if we choose to believe her.
The lack of awareness about the limitations of fertility and the confusion sown by the possibilities generates vast profits for the fertility industry, but also generates terrible suffering for women. Our lives have been prolonged tremendously, but fertility has not changed accordingly. There are endless possibilities to create illusions. People think that if they exercise and eat organic food, they will be fertile forever. Women who have a wonderful pregnancy at the age of 33 are amazed when it doesn't work again five years later, and very often the industry profits from this.
You are referring to the option of egg donation.
It is the possibility of accepting an egg donation that produces this lie, because in that case it really is possible to give birth at a late age. Society is mute about this. Nothing is said about how these women actually become pregnant. Society cooperates. Think about the newspaper articles on bereaved mothers who underwent fertility treatments paid for by the army. Suddenly, twins are born, both of them blond. They are not the women's genetic children. I feel almost guilty for exposing this. I am not anti − and I don't want to be judgmental and decide how women should cope with mourning. There is immense concealment.
A clear vested interest underlies the illusion of long-term fertility. The labor market really does not value women of childbearing age.
The situation is catastrophic. Emotionally, I was not a feminist until I entered the labor market and had children. In this regard, I think that the fantasy of freezing eggs and deferring childbirth is a boomerang. We have to adapt the world to the female body, not adapt the female body to the psychotic demands of the labor market. Let's have children at the appropriate age, and we will have strength and 200 years in which to have a career afterward.
Women are now in an impossible position in which they are looked at askance in job interviews. Asking is forbidden, but they are expected to tell. The employer himself thinks, "She can postpone it." The fact that we have obtained control is a double-edged sword. We see it as an enlargement of freedoms.
In reality, though, this control is used to suppress us.
That is exactly what has to be shouted out constantly: that there is a very dark and dangerous side to this control. This is important for me; I see it as a mission to pass on this message.
Let's talk about the possibility of choosing the child's sex.
Gendercide exists − the data in India are staggering. You find it in the most respected and richest families. We think it only goes on in remote villages. But the desire to have a son is simply so deep that not even education and money overcome it. According to simple economic theory, the value of women rises if they are in short supply, but that is just not happening there.
On the contrary: they are chattel.
There is unrestrained trafficking. You find families of three brothers who buy one woman and share her. There are no women, and they continue not to have girls and to abort them deliberately. It's a horror. It is interesting that in the Western world, the reasons parents want to choose the child's sex are completely different. Most people actually want a daughter. So questions of global legislation arise: yes or no. It's prohibited in most of the world − other than in the United States, of course.
Are we moving toward eugenics?
I think that the main occupation today is still preventing suffering, not genetic enhancement. The aim of most of the tests and abortions is to prevent suffering.
The very act of intervention might legitimize even more extreme intervention in the future, though. Do you remember Margaret Atwood's novel "The Handmaid's Tale"? It's set in the future and is about a farm of women whose sole role is to bear children for the ruler. This is already happening.
The "surrogacy farms" in India are the realization of all the darkest prophecies − in this sense it is indeed happening. Those women bear children for the rich of the West. But this is also complex. There are studies showing that some of the women feel fortunate that at least they can do this and earn money.
That is a cynical argument, like saying "It's really great for the Filipinos that they can work here without proper conditions, because things are even worse in the Philippines."
Many of those who are part of the so-called "fertility tourism" industry are in genuine distress. But what is actually happening with this exploitation raises real and very difficult questions.
In the meantime, these "baby farms" provide only a child, not a genetically enhanced child.
I think we have to differentiate between preventing suffering and genetic enhancement, though in the end enhancement will come. Still, I do not share the terror of genetic enhancement. There will be healthier people.
It's all very dark. I was stunned by something you write in your book. You say that Frida Lyngstad, one of the women from the 1970s pop group ABBA, is the offspring of a racially pure Aryan [Nazi] soldier and a Norwegian woman who was chosen for the task and kept on a farm, along with other women, for racial enhancement [the Lebensbornchildren].
Yes, it's insane. I checked it a thousand times, because it sounded like a legend. It's sad. So the surrogacy farms repeat themselves in history.
Don't you think that the extremes of intervention and genetic enhancement are already affecting the future singularity of Homo sapiens?
I am not a technophobe, and I don't mind if people enhance themselves. To me, that seems unavoidable. I am much more disturbed by the differences and the disparities that this will give rise to, because of what the rich can allow themselves to do in contrast to the poor.
This is what I find disturbing: not that Homo sapiens will become extinct, but that the species will remain only in the Third World.
A scary thought − a world in which people in Africa will continue to die of hunger, while the rich live until 200 and look like 20.
This is already happening. In the global system, companies are investing billions to develop drugs to prevent baldness and for men to have erections at the age of 80. But they are not developing drugs for the diseases that are killing the Third World, because that is not economically worthwhile.
What has this revolution done to the traditional conception of father and mother?
The truly insane social revolution is occurring in the area of fatherhood. First fathers were forgone, and we had single-parent mothers. Now we are forgoing mothers. Who would have imagined that there would be two fathers?
It's actually the closing of a circle. If the process started with the invention of the pill and the ability to decide when to become pregnant, it is ending with the woman being pushed out of the frame altogether and no longer needed.
You donate an egg and you donate a womb − but that is a terribly critical approach. I do not want to be accusatory, and I don't see anything unacceptable or bad in it. All I am saying is that this revolution is insane.
We recently had a High Court case about a young man who regretted having donated sperm. That's fascinating. You know, as far as we [women] are concerned, the men can give sperm and go to hell. That, too, is an extreme erasure of the father. And now comes someone who is regretful, and the court accepts this.
Why is sperm donation in Israel anonymous?
The anonymity serves both the system and the man. It ensures that the children will never be able to claim anything from him. Why does the state collaborate in this? I find it strange.
I have recently been occupied with the question of the secrets which the state helps to preserve. The Mor-Yosef Committee [for fertility and birth] decided that a woman can undergo fertility treatments from a married man, even if he does not tell his wife. I think that is crazy!
Women came and said, "This is my lover and I want to become pregnant by him, but his wife and children don't know." And the state helps her, with taxpayers' money. You and I are paying so that some married man who has a lover will raise a second family.
Inconceivable!
Another secret: Why did the whole story of choosing the embryo's sex start in Israel? Why was this approved? It was approved for a Kohen [descendant of the priestly tribe of Levi] who had no spermatozoa, whose wife wanted a sperm donation. Acceptable, right? But the kehunnah [institution of priesthood] is passed genetically, and if the man has a son he will not be able to lie and say that he is a Kohen. So the state said, "We will let you choose the sex of the embryo and you will have only daughters."
Do you see? Because Judaism is inherently discriminatory − not allowing women to be priests and take part in rituals − the state says, "We will help you lie to the girl and the community. She will never know that you are not her biological father." It passes quietly. The things we do as a collective. It's not you and I lying to a spouse; the state itself is a partner in the lie.
The issue of anonymity, which was once considered legitimate, is changing though. One day, these children who are now in strollers in the center of Tel Aviv − and were previously in the body of an Indian woman and created from the egg of a Ukrainian woman − will demand to know who they are, just as adopted children demand to know. We are ready to be silent about so many things. It is a world filled with secrets and lies. It's the same as when an older woman gives birth and no one mentions that it is not her egg.
Like in cases of giving birth after death.
Already in 2003, the attorney general permitted female spouses to take frozen sperm from a deceased male spouse. For the sake of equality, the Mor-Yosef Committee allowed this for men as well. So, if a deceased woman left behind frozen eggs, or even frozen embryos, the man is allowed to use them. This means that there will be a different woman, probably in the Third World, who will have to become pregnant. There is a very fine dynamic at work between what is perceived as equality, and equality at the expense of others.
Like almost everything in this world, it works for the rich, the beautiful and the healthy, and takes from the poor, the sick and the weak.
Exactly. And that is what I find most terrible.
Click the alert icon to follow topics:
ICYMI
Ken Burns' Brilliant 'The U.S. and the Holocaust' Has Only One Problem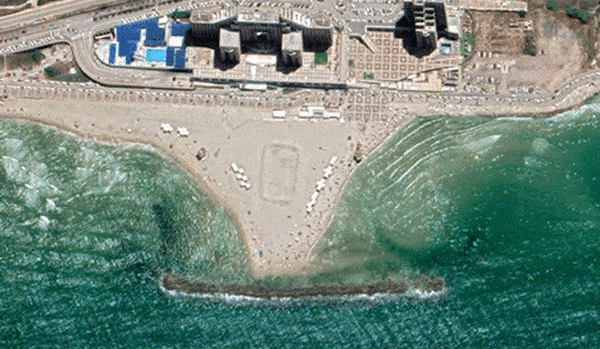 Facing Rapid Rise in Sea Levels, Israel Could Lose Large Parts of Its Coastline by 2050
As Israel Reins in Its Cyberarms Industry, an Ex-intel Officer Is Building a New Empire
How the Queen's Death Changes British Jewry's Most Distinctive Prayer
Chile Community Leaders 'Horrified' by Treatment of Israeli Envoy
Over 120 Countries, but Never Israel: Queen Elizabeth II's Unofficial Boycott