World Awaits Diary of 'Grotesque Fool' and Nazi Ideologue Alfred Rosenberg
Enduring fascination with Nazis and the Holocaust fuels hope that Rosenberg's 'long-lost' reflections may shed new light on widely researched Third Reich.
Alfred Rosenberg, the "philosopher and ideologue" of the Nazi party whose "long-lost diary" will be revealed in a Thursday press conference in Delaware, elicits a rare consensus among many World War II historians: the man, they say, was a pretentious fool.
Rosenberg was a "shallow unappealing man," wrote Anthony Read in The Devil's Disciples, "cold and boring beyond belief." Saul Friedlander describes Rosenberg as "grotesque," Hitler biographer Ian Kershaw as a "dull, arrogant, and cold," a man with "a "genius for misunderstanding history." William Shirer opined in his seminal Rise and Fall of the Third Reich that Rosenberg was a "dimwitted dolt" whose magnum opus, The Myth of the 20th Century, which sold over 1.5 million copies during the Third Reich - was a "ludicrous concoction of half-baked ideas."
Rosenberg was a "frightfully confused man", according to Douglas Kelley, the American psychiatrist who examined him at the Nuremberg trials. "A large part of this confusion lay in the fact that he was unaware that he could not think straight and he was further befuddled by the fact that he never realized his intellectual limitations."
Nonetheless, Rosenberg was a major player in the top echelons of the National Socialist party from its inception and of the Nazi regime throughout its dozen years. Dull and confused as he may have been, Rosenberg was a lynchpin of the Nazis' expansionist "lebensraum" (living space) ideology and its "master race" concept, as well as its rampant racism and virulent anti-Semitism. He may also have played a pivotal role in Hitler's decision to continue exterminating European Jews even as he was losing the war.
Small wonder then that the Reuters report on Monday that Rosenberg's diaries had resurfaced elicited widespread anticipation, in advance of the press conference scheduled to be held today in Wilmington, Delaware, by the U.S. Holocaust Memorial Museum and the U.S. government's Homeland Security Investigations, the investigative arm of Homeland Security's Immigration and Customs Enforcement (ICE).
According to its website, the ICE unit is charged with investigating "the illegal movement of people and goods into, within and out of the United States" – a reference, presumably, to the reported theft of the diary by Robert Kempner, the German-born American prosecutor at Nuremberg who was also an expert witness in the 1961 Eichmann trial in Jerusalem.
Kempner - whose life voyage from chief legal advisor of the Prussian police in Berlin to Assistant Chief U.S. Counsel at the post-war International Military Tribunal at Nuremberg is a fascinating tale in and of itself – is thought to have illegally taken over 150,000 pages of Rosenberg's "voluminous files that make dreary reading," as Shirer described them. Although most of these files have been recovered, Rosenberg's 400 page personal diaries remained elusive, until now.
It is, of course, yet another measure of the enduring fascination with the Holocaust – especially in Israel and the U.S. - that the solitary news item on the 70 year old Rosenberg diaries was designated "breaking news" and reprinted on the front and home pages of hundreds of news organizations throughout the world.
Researchers and history buffs are hoping that Rosenberg's reflections may shed new light on otherwise well-researched topics in which he figured prominently, such as internal intrigues among top Nazi leaders, German relations with Norway's collaborationist leader Vidkun Quisling, the looting and plunder of French Jewry's art treasures, (of which Rosenberg was in charge), and Nazi policies towards Jews and others in the Eastern Front, (where Rosenberg served as Reich Minister for the Occupied Eastern Territories).
Many of Rosenberg's Nazi peers, it must be said, concurred with the contemporary historical assessment of his talents and personality. Some alluded to his "Jewish-sounding" name in order to undermine his position. Rosenberg's half-baked, blood-based, semi-pagan advocacy of "positive Christianity" – Jesus was a Galilee Aryan persecuted by the Jews - was too far out even for his otherwise unstable Nazi colleagues. "While he shared many of his cruder prejudices," Evans writes, "Hitler had almost as low an opinion of Rosenberg's pretentious pseudo-philosophical theorizing as Goebbels did."
Josef Goebbels, the master of the "Big Lie" and Reich's Minister for Public Enlightenment and Propaganda, had nothing but disdain for Rosenberg's pretentions philosophies and dreary dogmas, preferring to woo the German masses with gory and sensationalist anti-Semitic tales and rants. After the Nazis came to power, Goebbels and Rosenberg – the latter now the "Fuhrer's Representative for the Supervision of the Intellectual and Ideological Education" of the Nazi party – clashed incessantly, competing over who would do a more thorough job of ejecting Jews from German professional and cultural life.
Their enmity came to a head in the once-famous "Strauss case" in 1935, recalled in Saul Friedlander's Years of Persecution, when Goebbels was forced to sack composer Richard Strauss, his pick to head the Reich's Music Chamber, because of his ties to exiled Jewish author Stefan Zweig, as Rosenberg had demanded.
It was Rosenberg's relentless hatred for the Jews and his ability to underpin it with philosophical and ideological rationales that endeared him to Hitler. In this context, one of the more dramatic changes in historical perceptions that have taken place since Rosenberg's diaries were last seen concerns the prominence of Hitler's "War against the Jews" in his overall conduct of the Second World War.
Viewed almost as a sideshow in the immediate aftermath of the war – the Holocaust did not figure prominently in the Nuremberg trials, in which Rosenberg was convicted and then hanged – many historians have now come around to the view that Hitler's bid to exterminate European Jewry was his overriding motivation, especially in the latter part of the war. Rosenberg's diaries may shed new light on this aspect of Hitler's behavior as well.
Indeed, it was Rosenberg who may have planted some of the seeds that ultimately grew into Hitler's seemingly irrational decisions to divert much-needed German war resources to murdering Jews, even as the German army was sustaining losses at the front. It was Rosenberg who is said to have introduced Hitler to the Protocols of the Elders of Zion and it was he, along with anti-Semite Dietrich Eckart, who helped to form the fusion in Hitler's mind between Soviet Bolshevism and International Jewry which, in later years, Hitler referred to as a single entity: "Jewish-Bolshevist terrorists."
A Baltic German, Rosenberg was born in 1893 in Tallinn, then Reval, Estonia. He pursued his architecture studies in Moscow. Escaping to Germany from the Bolshevik Revolution in 1917, Rosenberg found refuge in Munich among White Russians, archenemies of the Bolshevik Reds and copywriters of the "Smite the Jew and Save Russia" motto of the White Russian Army. It is from here that Rosenberg joined the German Labor Party, later the National Socialist Party, where he met Hitler and instructed him on the insidious Jewish Bolsheviks and their conspiracy to rule the world.
Indeed it was Rosenberg who, in November 1941, 5 months after the launch of Operation Barbarossa, spoke for the first time of the "biological eradication of the Jews". According to the 2011 bestseller Bloodlands, it was at this point that the extermination of the Jews turned into the primary goal of Hitler and his henchmen, if it hadn't been before.
Rather than defeating the Soviet Union, which was starting to look impossible, Germany would now wage its genocidal war against their masters, the Jews, until the bitter end. In this way, Hitler would still emerge victorious, his mission in life vindicated, with Rosenberg, as always, by his side.
Click the alert icon to follow topics:
SUBSCRIBERS JOIN THE CONVERSATION FASTER
Automatic approval of subscriber comments.

NOW: 40% OFF
ICYMI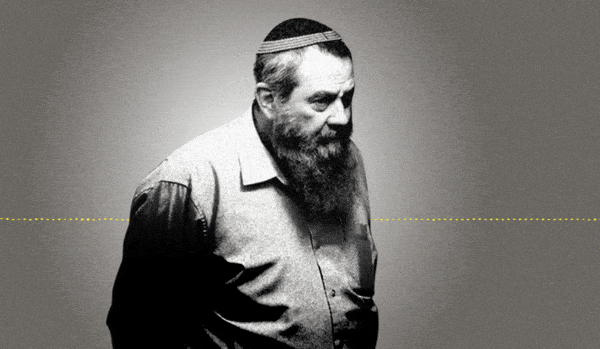 Jewish Law Above All: Recordings Reveal Far-right MK's Plan to Turn Israel Into Theocracy
Why I'm Turning My Back on My Jewish Identity
Down and Out: Why These New Immigrants Ended Up Leaving Israel
The Reality Behind 'The White Lotus' Sex Work Fantasy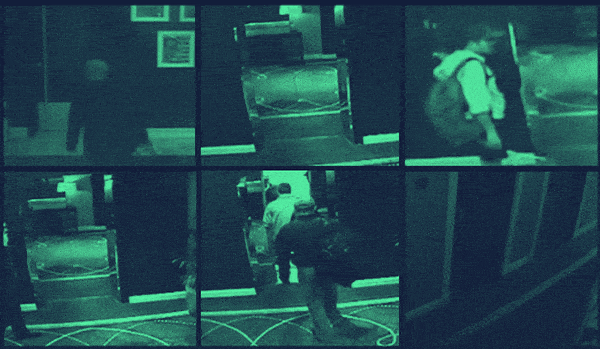 This 'Dystopian' Cyber Firm Could Have Saved Mossad Assassins From Exposure
Comeback Kid: How Netanyahu Took Back Power After 18 Months in Exile