From London to Stockholm: Europe's Lost Generation Acts in the Name of Despair, Not Allah
The increasingly bleak economic situation - one that pits immigrants against native-born sons and daughters in search of scarce jobs - is the reason for the recent violence.
The fire that raged over the last week through the suburbs of Stockholm has all but burned itself out. Over the last 24 hours, there were a few additional reports of cars set alight in other towns in Sweden but it seems that the festival of arson in which hordes of young stone-throwing rioters claimed hundreds of vehicles and dozens of public buildings is almost at its end. For now. What's left is for the politicians, police officers and sociologists in this usually peaceful Scandinavian country to try and understand the reasons for this sudden outbreak of violent rage.
The riots were sparked by a shooting incident in which police killed an elderly Portuguese man who they suspected was holed up in his apartment and threatening to harm his wife in the west Stockholm neighborhood of Husby, where close to ninety percent of the residents are immigrants. It's tempting to extrapolate from these circumstances the failure of Sweden's fairly liberal immigration policies and the so-called collapse of the vision of a multicultural European society, but that is a much too easy conclusion. The rioters' anger was also directed at police stations but there were very few actual physical altercations with police officers and eventually, order was restored towards the weekend when older residents, themselves immigrants and in many cases parents of the rioters, volunteered to patrol the streets helping the police return calm. Not all those arrested were immigrants; Police also detained members of Swedish far-right movements.
The closest comparisons to the Stockholm 2013 riots are those that broke out in the boroughs of London in August 2011, also then following the fatal shooting of a black man whom the police believed to be armed with a handgun. The riots which continued for five nights in various parts of the British capital and other English cities also died down quickly, without leaving a clear trace as to the reason they suddenly erupted. But despite the fact that the first fatality, Mark Duggan, who police sources claimed had been involved in drug dealing, belonged to an ethnic minority, the rioting did not take place on racial or ethnic lines. Neither were the majority of rioters immigrants. There were black and white and mixed-color gangs. Among the hundreds of rioters who received jail sentences was even Jamie Waylett, an actor in the Harry Potter films, so it would be hard to characterize them all as belonging to the margins of society. The fact that in many cases, gangs of young people gathered after receiving Blackberry messages to riot in a certain place underlines that poverty and depravation were not a central factor.
The attempt to connect the fact that many of those rioting in Stockholm last week were immigrants from Muslim countries and the putative rise in terror attacks by young European Muslim individuals is also extremely superficial. The world's media was focused last week on south London, where two young British men of Nigerian origin ran down and then murdered a soldier with butchers knives and then attributed their act to Allah and their protest over Britain's wars in Iraq and Afghanistan. In the resulting public and media climate, it may seem tempting to find some correlation between these events, but it would be exaggerated to connect them to the growing number of Muslims living in Europe.
The two suspects in the Woolwich killing last week, both of Nigerian-Christian origin, indeed converted to Islam and came under the sway of the outlawed fundamentalist movement, Al-Muhajiroun, but this small group is ostracized by most of the Muslim community in Britain. What motivated them, says Mehdi Hasan, political director of Huffington Post UK and a prominent British Muslim journalist, was not Islam but "a huge identity crisis not just in the Muslim community, but across British communities.
"This guy in the video says bring 'our soldiers' back from 'our lands.' Well, it can't be both. People are deeply confused but it's not about politics, it's not about foreign policy, it's not even about theology. It's about local factors, it's about identity issues, people rebelling against their parents, conversion issues, all these issues in a 21st century society that comes about in a toxic mix."
The murder of Lee Rigby last week in London reminded many of the actions of a young Frenchman of Algerian origin, Muhammad Merah, who last year killed three soldiers and four Jews in Toulouse, France. But if the radicalization of millions of Muslims living in Britain and France was as deep as some commentators would have us believe, we would have seen many more of these cases. Merah wasn't particularly religious: He hung out in nightclubs and wore designer clothes. The two suspects in London claimed to be acting in the name of Allah and on behalf of Muslims suffering in the Middle East, but they had a great deal in common with another murderer – one who despises Islam.
Anders Breivik, who in two terror attacks murdered 77 people in Norway two years ago, did so in the name of a racist Nordic ideology he constructed for himself. Breivik, Merah and the Woolwich suspects Michael Adebolajo and Michael Adebowale are all extreme cases, but they are faithful representatives of a disconnected and estranged generation growing up over the last two decades throughout Europe. They are a generation of young people who can't find jobs. And, with the growing depression in large parts of the Eurozone and Britain and the austerity measures taken by many governments, they are young people who see no hope of employment on the horizon.
The EU's statistics bureau recently put the level of unemployment among young adults in member states at 22.8 percent. In Greece and Spain, the level has crossed 50 percent. Europe is not just a destination for waves of immigration from developing countries, it is going through an internal migration of young men and women leaving their hometowns and seeking jobs, mainly in Germany and Britain. The waves of violent protests over the last three years in Greece, and to a lesser extent in Spain, are rooted in economic troubles, not immigration or religion. The rioters are mainly local young people, not immigrants, who have lost hope and respect for society and figures of authority, and have nurtured a deep hatred towards the police who represent both. In Greece in particular, it is the immigrants who are most vulnerable during these riots, especially when the neo-Nazi party, Golden Dawn, is involved. In last year's elections, it received seven percent of the votes.
The financial situation has caused a wave of disgust with politicians of all stripes, and has brought huge electoral success to "anti-political" parties such as that of comedian Beppe Grillo. Grillo, the founder of the Five Star Movement in Italy, won a quarter of the overall vote earlier this year, but refuses to sit in a coalition with other parties. Italy is also seeing a renaissance of neo-fascist parties such as Casa Pound, which rejects the democratic system. The populist anti-politics trend is gathering steam also in Britain, where the United Kingdom Independence Party (UKIP) attracted a quarter of the votes in local elections last month. UKIP's main platform is against Britain's membership in the EU, but its rhetorical style is very similar to that which is so fashionable now in Europe. Racist groups in Britain such as the anti-Muslim English Defense League (EDL) also seem to be succeeding, if well over 100,000 "likes" on its Facebook in recent days is any measure. And of course there is France, where the hapless Francois Hollande who only last year defeated Nicolas Sarkozy is now trailing the leader of the far-right National Front, Marine Le Pen, in the polls.
Many have already pronounced multi-culturalism in Europe dead and will continue doing so, but these eulogies ignore reality. Europe today is multi-cultural: That's a simple fact and the wheel cannot be turned back. The leaders of the continent may win some votes if they promise to change their immigration policies but their real challenge is to save the young generation, both immigrants and native-born, from descending into the social and political chaos that will only result in more mass rioting and acts of extreme violence by deluded individuals.
Click the alert icon to follow topics:
ICYMI
Ken Burns' Brilliant 'The U.S. and the Holocaust' Has Only One Problem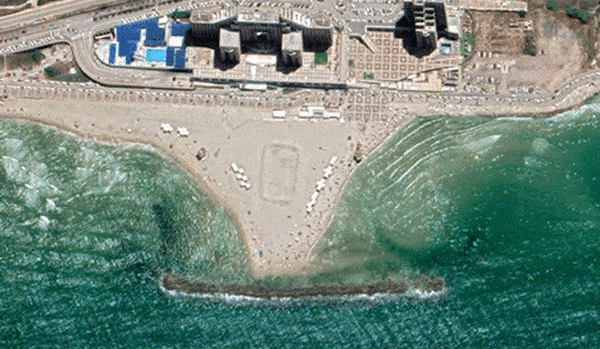 Facing Rapid Rise in Sea Levels, Israel Could Lose Large Parts of Its Coastline by 2050
As Israel Reins in Its Cyberarms Industry, an Ex-intel Officer Is Building a New Empire
How the Queen's Death Changes British Jewry's Most Distinctive Prayer
Chile Community Leaders 'Horrified' by Treatment of Israeli Envoy
Over 120 Countries, but Never Israel: Queen Elizabeth II's Unofficial Boycott