U.K. Terror Attack |
Woolwich Slaying Will Not Become Britain's 'Ramallah Lynch' Moment
The murder of an off-duty soldier on a South London street is not a watershed moment and will not lead to a backlash against Britain's three million Muslim citizens.
For many Israelis, the footage Wednesday of a young man brandishing a cleaver, his hands red with the fresh blood of a slain British solider, proudly claiming to have committed the murder in the name of Allah and in retaliation for Britain's invasion of Arab lands, was eerily reminiscent.
It automatically reminded them of the picture of Aziz Salaha, a 20-year-old Palestinian man who on October 12, 2000, was filmed proudly showing his hands covered in the blood of two Israeli soldiers who had just been murdered in a Ramallah police station.
It was just one more scene of brutality from a century-long conflict, but for many Israelis, the lynching of two reservists who had lost their way to the base and ended up being hacked to death by a mob in Ramallah was a tipping-point.
On an operational level, the "Ramallah lynch" led to the first use of attack helicopters to strike Palestinian targets from the air, a tactic that since then, in the following 13 years, has become standard procedure. On a wider level, it convinced large parts of the Israeli public that the Palestinian uprising must be suppressed with every ounce of the nation's military force and that if such an incident could take place within a police station of the Palestinian Authority, then they are all Jew-hating beasts and "there is no-one to talk with" about peace.
This comparison, of course, will be offensive to many people in both Britain and Israel. Britons will say that you cannot compare Britain's participation in international forces fighting in faraway Iraq and Afghanistan with Israel's actions over the last 46 years, occupying the Palestinians and still building settlements in the West Bank. After all, the latest attack occurred on a London street, while the 2000 lynch was of soldiers actively serving in the occupation army in the West Bank.
Some Israelis would respond that placed against their experiences of concerted terror attacks on civilian targets over the years, London has had it easy and the Woolwich killing hardly changes that.
But after putting aside all the obvious differences between the two situations, the question whether the sight of two British Muslims butchering in broad daylight a man walking out of a military base wearing a "Help for Heroes" T-shirt will prove a watershed moment is a relevant one. Will this be the incident that creates a massive backlash against Britain's three million Muslim citizens? Will they be viewed with suspicion as potential Jihadist killers? Will official (and clandestine) surveillance of Muslim communities, organizations and individuals grow to and perhaps even beyond the extent it has reached in the United States in the decade following the 9/11 attacks?
There have been a few initial signs of this so far. A handful of mosques have been vandalized, a man with a knife tried to get into another one, the xenophobic English Defense League (EDL) held a violent rally against Islam near the murder scene Wednesday evening (though they attacked policemen, not Muslims) and naturally, social networks have been filled with nasty comments branding all Muslims terrorists. But is this the giant backlash feared?
A quick look at the headlines in all the main British newspapers this morning is interesting in the fact that even those which occasionally pander to right-wing xenophobes did not mention the suspects' alleged religion in their main headlines. The Sun and the Daily Mail referred to "Muslim fanatics" but kept that in the smaller type. The editors of these two mass-market dailies have an uncanny knack of reading their readership, and they realized that the public mood was not going to be anti-Muslim in the wake of the murder. Instead the papers seemed more intent on emphasizing the individual action of hatred, and the fact that it occurred, as the Daily Mirror wrote in its headline "On a British street."
And that is the key to the British response to this attack. Not that xenophobia and racism do not exist in Britain, as they do in every society, but the expectation of the Great British Public that people continue conducting themselves with decency on the streets is paramount. And that was on exhibition even on Wednesday on the streets of Woolwich when, even after the killing, as everyone waited for the police to show up, people tried despite it all to maintain decency. One person covered the face of the dead soldier; another, in a touching gesture, put a coat beneath his back. Another woman who had taken his pulse and realized there was nothing that could be done for him, calmly engaged one of the suspected murderers in conversation before the final showdown with the police.
This was London. A city that did not respond with violence either eight years ago when in the 7/7 bombings, 52 civilians were murdered in a serious of bombs let off on the city's public transport, then also in retaliation to Britain's military involvement in Afghanistan and Iraq, and by men who had been born and brought up in Britain and gradually radicalized. Yes, there was an increase then of vandalism of mosques and Muslim women were attacked in some cases on the street, but by and large it wasn't a major backlash. If you want to see the real British response to the 7/7, get hold of "Four Lions," the dark and hilarious satire of a hapless but rather endearing group of British jihadis. As much as it sounds a cliché, that is the classic British reaction and it hasn't been changed by terror.
You can read it in all the politicians' statements, insisting that this was just as much a crime against Islam is it was against Britain, and in the condemnations put out by all mainstream British Muslim organizations, but they are merely saying what is expected of them. But anyone walking the streets of London, without a doubt the most diverse city in the world, will be able to feel it over the coming weeks and months. The mood will not be one of ugly racism. British populism includes streaks of suspicion towards foreigners, but right now it is much more likely to be directed against the despised functionaries of the European Union than against Muslims.
While, like any minority group, British Muslims have their problems, they are still by far the best integrated of any Muslim community in the western world, certainly better than anywhere else on the European continent, and most Britons will see also the Woolwich attack as the actions of individuals and not brand an entire community for it.
This is not about to be Britain's "Ramallah Lynch" moment. Some will see this as foolhardy innocence and naivety, combined with the results of multi-cultural political correctness that stifles any open debate regarding Islam. But these voices will remain in the minority. The EDL will probably see an upsurge in recruitment but will still be regarded by decent people as racist rabble (due in a large part to the successful attempts of Jewish organizations such as the Community Security Trust to ensure that the established Jewish community has no ties with the group, despite their professed admiration for Israel). There are those who see it as Britain's weakness, but it is a source of its strength.
ICYMI
Ken Burns' Brilliant 'The U.S. and the Holocaust' Has Only One Problem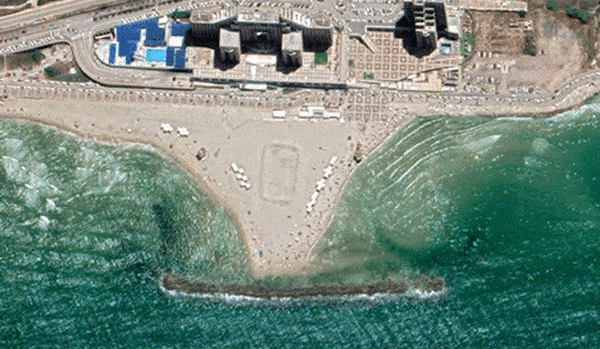 Facing Rapid Rise in Sea Levels, Israel Could Lose Large Parts of Its Coastline by 2050
As Israel Reins in Its Cyberarms Industry, an Ex-intel Officer Is Building a New Empire
How the Queen's Death Changes British Jewry's Most Distinctive Prayer
Chile Community Leaders 'Horrified' by Treatment of Israeli Envoy
Over 120 Countries, but Never Israel: Queen Elizabeth II's Unofficial Boycott