Analysis |
Stephen Hawking Is Now the Academic Boycott Movement's Unlikely Poster Boy
Israel is no South Africa, but boycotts spark similar public reactions. The more Hawking is condemned, the more severe the repercussions will be.
1. The regrettable decision of world-renowned astro-physicist Stephen Hawking to cancel his participation in the upcoming President Conference could be a breakthrough moment for the anti-Israel boycott movement. The recruitment of such a universally respected and admired international figure to the cause of BDS (Boycott, Divestment and Sanctions) clearly overshadows other significant gains that boycott advocates have made recently with groups such as the Irish Teachers Union or the American Association for Asian Academic Studies.
With Hawking, the Palestinian-inspired BDS movement now has a powerful symbol and an unlikely poster boy at its disposal in its increasingly successful drive.
2. Hawking's fame and celebrity make him a public relations prize for the BDS movement, but there is no doubt that his physical condition multiplies its impact a thousand times over. The juxtaposition of Hawking's frail, helpless and paralyzed frame against the all-powerful and brutish image that boycotters try to ascribe to Israel could very well be molded into an iconic recruitment tool. It's more Helen Keller than David vs. Goliath.
3. Judging by its initial reactions, Israel and its legions of so-called defenders will do their best to help the BDS make the most of it. The Presidential Conference could have made do with "regret", but no, their spokespersons had to be "outraged", thus setting a high bar for Israeli politicians who will now try to outdo each other in denouncing and condemning Hawking. To this one must add the foul and vile social media jokes of average-Joe Israelis on social media that have already found their way into the mainstream press.
Not only is a campaign against Hawking bound for defeat, as any PR expert will tell you, but its fallout will be compounded the more that the protests are aimed at his physical disabilities – including the too clever by half calls for him to "boycott" the technological remedies for his affliction provided by Israeli knowhow.
Israelis aren't known for their subtlety or genteel manners, so one can rest assured that this is exactly what is going to happen.
4. The only mitigating factor is the strange statement and then retraction issued by Cambridge University ascribing Hawking's decision to his health. Strange, because it was issued many hours after the Guardian's original report on Hawking's political motivation had been published without any denial or retraction; stranger still, because it now seems that the university hadn't bothered to check with Hawking himself.
Nonetheless, the muddle and contradictions can work in Israel's favor by sowing doubt about the true circumstances of Hawking's controversial decision or, at the very least, by allowing right wing aficionados of the genre to run free with sinister conspiracy theories.
5. Israel is no South Africa. Israelis are not Afrikaners. Ramallah is no Sun City, and Gaza isn't Bantustan. Inside the 1967 borders there is no apartheid, and, whatever you may think of the occupation, none outside as well. The ongoing disenfranchisement, deprivation of civil rights and hardships of living under the shadow of a military regime may be regrettable and even deplorable, but their history and origins are radically different from those that shaped the racial segregation policies instituted by Pretoria, ironically, in 1948.
The Calvinist Afrikaners may have venerated the Old Testament, believed they were the Chosen People, viewed their 19th century "Great Trek" as the wandering of Israelites in the Sinai, anointed Transvaal as their God-given Promised Land and found their justification for subjugating the blacks in Joshua's conquest of Canaan - but there was never any historic or theological basis for comparing their trials and tribulations with those of the Jewish people and their 3,000 year link to the Holy Land.
South Africans may have viewed themselves as an enlightened and civilized outpost in a jungle of heathen savagery and as a bastion of Western capitalism and ideals standing up to a sinister Communist onslaught, but the basic injustice and inhumanity of apartheid eventually trumped their economic and strategic advantages and became their ultimate undoing. White South Africans may have felt misunderstood, maligned and betrayed, first by fickle liberals on the left and then by their erstwhile conservative allies on the right, but their obstinate refusal to countenance even gradual half-way measures fueled the boycott, disinvestment and sanctions campaigns that were being waged against them, with ever growing intensity, from the 1960s onward.
The more the economic, cultural and academic noose tightened around South Africa's neck, the more its population felt beleaguered and besieged, the more they rallied behind the ruling National Party and the groups to its right, the harsher and stricter the measures that the government consequently employed against the blacks became, and, in a vicious circle, the more that the international community felt justified in expanding and deepening the sanctions regime.
And even the way too close strategic relationship that Israel maintained for far too many years with South Africa does not create any kind of moral equivalence between the two countries. In the late 1960s and 1970s Israel was internationally ostracized and isolated, through almost no fault of its own, by Arab and Third World countries led by the menacing Soviet-led Communist bloc. Israel needed any friend it could get and, almost by default, it gravitated towards a country with which it seemed, on the surface at least, to have so much in common.
6. The stark differences between the two situations, so clear and self-evident to any true Zionist or lover of Israel, unfortunately don't mean that Israelis are not bound to repeat the same mistakes that South Africans made 40 years ago.
Israel's growing sense of siege, isolation and righteous indignation, its intolerance of criticism, its tendency to condemn and then distance itself from anyone who doesn't conform to its point of view, its growing disdain for NGOs, human rights advocates and other do-gooders, internal and external, its feeling, stoked by cynical politicians and willfully blind ideologues, of being misunderstood, maligned and potentially betrayed by the whole world – including Google! – are ominous signs, if one goes by historical precedent.
The more that Israel veers to the right, the more narrow-minded it seems, the more its leaders appear to be retreating from any genuine wish or intent to reach a settlement with the Palestinians - the more it actually confirms the perceptions that fueled the boycott movement in the first place. It is a self-fulfilling backlash.
Rather than containing the damage or serving as a wake-up call, unfortunately, the reactions to Hawking's decision to join the ranks of boycotters is much more likely to make matters worse.
Follow me on Twitter @ChemiShalev
Click the alert icon to follow topics:
ICYMI
Ken Burns' Brilliant 'The U.S. and the Holocaust' Has Only One Problem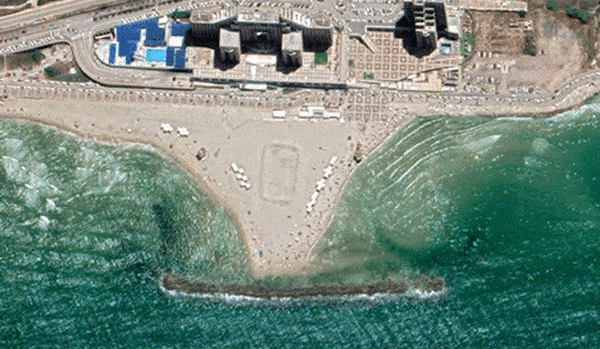 Facing Rapid Rise in Sea Levels, Israel Could Lose Large Parts of Its Coastline by 2050
As Israel Reins in Its Cyberarms Industry, an Ex-intel Officer Is Building a New Empire
How the Queen's Death Changes British Jewry's Most Distinctive Prayer
Chile Community Leaders 'Horrified' by Treatment of Israeli Envoy
Over 120 Countries, but Never Israel: Queen Elizabeth II's Unofficial Boycott