The Sad Hora Dance by Hanna Szenes
A poem that has only recently been put to music reveals a sad and relatively unknown side of the legendary war heroine's personality.
One of the letters World War II heroine and poet Hannah Szenes sent her close friend Miriam Pergament in 1943 opens with these words: "Hello to you Miriam. I see that I am waiting in vain for the visit you promised, and no letter arrives from you either. More's the pity. After all, then, at our brief meeting, we could barely talk about anything. It is so fun to talk a lot. There are times when I want so much to consult or simply talk with you, and I feel more than I had imagined that our friendship has not merely been the result of shared circumstances but rather much more than that. I must say you are perhaps the only one in the country with whom I can really be open. I have also become more closed than I used to be. Actually, I do not have a single good male or female friend here. It is hard to say who or what is to blame ... I accept the fact and live accordingly. And yet, I feel connected to the group, and see the necessity in every respect to live here and I do not regret my choice."
The letter the 22-year-old Szenes sent Pergament also contained a poem she had written, describing the tumult raging in her soul during that period. It was three years after she had immigrated to Palestine from Hungary, and just months before she was to set off on the mission to Europe − to help rescue Jewish victims of the Holocaust − from which she never returned. The poem Szenes sent to Pergament is titled "Hora to an Exiled Girl."
"A hora, loud, roiling, stormy / Erupts, blazing around me / In magical rhythm / Gladdening and saddening / Drawing my body and heart. / The foot marches, shoulder trembles, the song catches fire, the singing is searing. / Dance and song / Wordless prayer / Into the future / Into creation. / And suddenly / A figure floats before my eyes. / My arm escapes a comradely embrace / My heart ignores the raging singing. / Near and far it conquers my heart / Blue eyes, a glance so questioning / A sad silence and stubborn mouth. / The silence grows in me / I remained standing / Alone among a hundred / She − and I."
"Hora to an Exiled Girl" was brought to the Yad Vashem Holocaust museum in Jerusalem many years ago, and is known to scholars who have studied Szenes' life and work. But the greater public was unfamiliar with the poem until very recently, when it was set to music by composer-arranger Nurit Hirsh, and recorded by singer Yardena Arazi and the entertainment troupe of the Israel Defense Forces Education Corps. Not long ago, it began to be heard on the radio.
How did all this come about − and why now? "Every year, before Holocaust Remembrance Day, I sit and read the letters Hannah sent to my mother," says Hannah Yasur, Miriam Pergament's daughter, who was named after Szenes. "A year ago this poem suddenly hit me. I may have had it even 20 years ago, too, but it was only last year that I realized its full meaning. Suddenly I saw her loneliness, both in the poem and in the letter."
The new realization awakened in Yasur a desire to bring the poem to the public's attention: "With all the talk here about myths, we forget that behind the myth is a person who thinks and hurts and longs and feels lonely. That is what I thought had to be emphasized," she says.
The best way to allow people to get to know "Hora to an Exiled Girl," Yasur decided, was to have it set to music. At the advice of her neighbor Yael Tzafir, wife of actor-entertainer Tuvia Tzafir, Yasur decided to ask Nurit Hirsh to compose a melody for it.
'They clung to each other'
Miriam Pergament immigrated to Palestine from Bulgaria in 1939 and wound up at the agricultural school for girls in Nahalal; Szenes arrived there a day later. "They were the only Diaspora-born students there, and they clung to each other," Yasur explains. "They were there for two years, learned the language and learned what it means to be Israelis."
The two friends remained close even when their ways parted after Nahalal. Pergament moved with her Hashomer Hatzair core group to Kibbutz Hatzor, while Szenes joined the group that founded Kibbutz Sdot Yam. From there Szenes sent Pergament many letters, including the one containing the poem "Hora to an Exiled Girl."
"They had an accepted practice, by which my mother would see all of Hannah's poems, because Hannah's Hebrew was less good than hers," Yasur says. "After writing 'A Walk to Caesarea' [commonly known as 'Eli, Eli'], she showed my mother the piece of paper on which she wrote it. Hannah thought it was a bad poem, but my mother told her: 'Don't throw the piece of paper away. It is an excellent poem. You just wait and see what happens with it.'"
"Hora to an Exiled Girl," which Yasur says is the only poem that Szenes wrote within a letter, starts off happily with the image of a dancing group. But suddenly a shadow appears and darkens the sense of togetherness: "... A figure floats before my eyes / My arm escapes a comradely embrace / My heart ignores the raging singing." Who is the figure that hovers before Szenes' eyes and causes her to distance herself from the group?
"Someone who researched the poem claimed it was her mother, but I think it's her, herself," Yasur suggests. "'Blue eyes, a glance so questioning' − it's her. She is describing herself."
The sharp transition from the joyful hora to the loneliness and alienation that rear their head midway through the poem posed a major problem for Hirsh, who also had to contend with the fact that the poem's structure was not particularly suitable for setting to music.
"This poem blew me away," Hirsh says. "In a few lines, in a few words, you get to know this girl and understand a Diaspora girl's difficulties in the new country. She feels a sort of ecstasy, but also a dreadful loneliness, and I was somehow supposed to bridge these two polarized moods."
"The poem sat on my piano and on my heart," Hirsh adds. "I couldn't manage to crack it. I didn't know how to reconcile the two moods. How do you approach this, like a hora or like a sensitive song about loneliness?
"Eventually I managed," she continues. "For three months the poem waited on the piano, and I then spent another two months composing the music. Not every song emerges so slowly. I got 'Be'shana Haba'a' ["Next Year"] from Ehud Manor − within a quarter of an hour, there was a melody.
When I was starting out [in my career] I had no self-criticism. When you're young you just shoot from the hip, and then things come out fresh. Now I need to study the words from 1,000 directions, certainly in the case of a poem like this that has three or four different parts, musically and in terms of the psyche. I see in this melody a personal accomplishment."
The next stage, after the poem was set to music, was to find a singer to perform it. Hirsh herself made a demo but did not know whom to approach. In the meantime, "Hora to an Exiled Girl" was discovered by the IDF's chief education officer, who told the head of Army Radio, Yaron Dekel, about it.
An item about the poem, which included an excerpt from the demo, was aired on the radio show hosted by Razi Barkai, and a few minutes later Hirsh got a telephone call from veteran singer Arazi. "Yardena heard the item on Razi Barkai's program and said, 'I must perform this song,'" Hirsh says. "The very next day she was here and we got down to work."
Hirsh does not ordinarily arrange the songs she composes, but in this case she chose to do so herself: "When a particular piece matters to me especially, the arrangement is part of the job. Everything was in my head. I knew exactly what I wanted. For example, that at the end of the song what would remain would be Yardena's voice, a little piano and a single cello note. I was also afraid that a younger arranger wouldn't know what to do with the hora beat. I was worried he would take it in a disco or rock 'n roll direction. I wanted to do it my way."
'My most precious possession'
Hannah Szenes and Miriam Pergament saw each other for the last time the day before Szenes left for her mission abroad, on behalf of the British Army. "She came to Hatzor and was already in uniform," Yasur says. "She gave my mother the notebook in which she had written her poems and said: 'Keep it safe. This is my most precious possession.' She had a feeling things could go wrong."
Szenes was caught and executed by the authorities in Hungary in November 1944. After her death her mother, Katerina, immigrated to Palestine. Yasur recounts that Miriam Pergament took devoted care of the woman. "She arrived in the country weighing 35 kilos, and my mother would spoon-feed her." As a child Yasur would visit Katerina during school vacations.
"I had to play a role on which I had been raised − it was not a burden to me," she recalls. "My mother asked me to call Katerina 'Mother Szenes.' On the kibbutz we didn't call our parents Mom and Dad, on principle. But Katerina Szenes I had to call Mother Szenes."
Miriam Pergament died in November 2001, at the age of 84. "She commemorated Hannah's memory in many ways, not only by naming me after her," Yasur says today. "Eleven years after her death I decided that publicizing 'Hora to an Exiled Girl' is a form of final commemoration."
Click the alert icon to follow topics:
SUBSCRIBERS JOIN THE CONVERSATION FASTER
Automatic approval of subscriber comments.

NOW: 40% OFF
ICYMI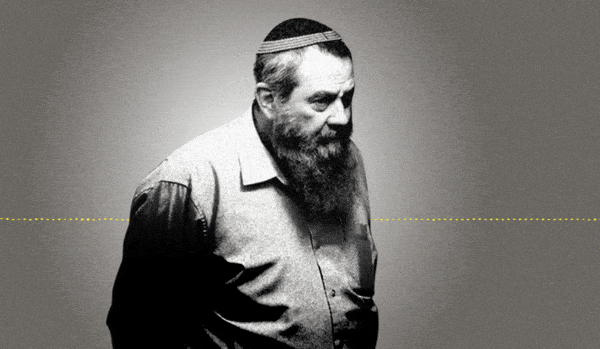 Jewish Law Above All: Recordings Reveal Far-right MK's Plan to Turn Israel Into Theocracy
Why I'm Turning My Back on My Jewish Identity
Down and Out: Why These New Immigrants Ended Up Leaving Israel
The Reality Behind 'The White Lotus' Sex Work Fantasy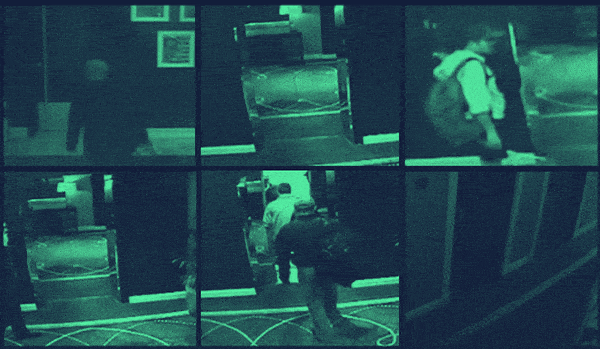 This 'Dystopian' Cyber Firm Could Have Saved Mossad Assassins From Exposure
Comeback Kid: How Netanyahu Took Back Power After 18 Months in Exile