Yair Lapid, the Haredim and Israel's Way to Normalcy
The Finance Minister's refusal to kowtow to ultra-Orthodox political demands doesn't show a hatred of Haredim, but it does show that the winds of change are blowing.
On Monday Yair Lapid, Israel's new finance minister, gave his maiden speech in the Knesset. He was responding to a number of no-confidence motions against the new government. His speech, constantly interrupted by the opposition, generated much attention in the media, for understandable reasons.
MK Meir Porush had accused the government of starving hundreds of thousands of children, because of Lapid's projected cuts in child allowances. During the speech, Lapid was accused of hating the ultra-Orthodox. One Haredi MK even yelled out, "You break the Shabbat, because you post on Facebook on Saturdays!"
Lapid's response was simple, clear – and unprecedented in Israel's recent parliamentary history.
"Yes, I am secular," he said. "I do on Shabbat as I please. You won't tell me what to do on Shabbat any more than I tell you what to do." This response is a novelty, because for decades now, Israel's secular politicians have gone out of their way to ingratiate themselves with ultra-Orthodox MKs and rabbis, because the Haredim knew that they were the kingmakers: They decided who would form the government.
Lapid's message was loud and clear: "Don't tell us that we hate the ultra-Orthodox," he said. "All that has changed is that for the first time in ages, you're in the opposition. That's part of the democratic game, and there is nothing wrong with this. I don't take any commands from you. Neither the government nor the state of Israel belongs to you exclusively!"
Are the Haredim indeed hated in Israel? I think the answer is complex, because there is no doubt that many secular Israelis have built up a strong animus against the ultra-Orthodox. But the Haredi leadership should do some soul-searching and recognize the part they played in creating this atmosphere.
Let me go back to the year 1990. The uncontested leader of the ultra-Orthodox camp, Rabbi Shach – who died in 2001 at the age of 103 – gave a speech at Tel Aviv's largest basketball court. It was completely packed. Notoriously, he called the kibbutzim "breeders of pigs and rabbits" and claimed that they had lost any connection to Judaism.
At the time I was profoundly shocked and called an ultra-Orthodox friend with strong connections to Rabbi Shach's inner circle. "Does Shach know what he is doing?" I asked him. "Is he aware of the hatred he is sowing?" My friend contacted people close to Rabbi Shach and came back with the following answer: "Rabbi Shach doesn't hate secular Jews, but he feels strongly that he needs to build a wall of hatred between the ultra-Orthodox and the secular, because he is deeply afraid that otherwise ultra-Orthodox youth will be lured away by the charms of the secular lifestyle."
This has indeed been the way of the ultra-Orthodox leadership both before and after Rabbi Shach. The Haredim have no qualms to use the most offensive language towards secular Jews. They genuinely feel that the Hazon Ish, the great leader of ultra-Orthodoxy in Israel from the 1930s to the 1950s, was right when he told Ben-Gurion that "the Orthodox cart is full, whereas the secular cart is empty," using a Talmudic saying to imply that secular culture is vacuous, whereas ultra-Orthodox culture is rich and satisfying.
Many ultra-Orthodox share this belief for the simple reason that they are devoid of any knowledge of secular culture, as their education has prevented them from any contact with it. They have no clue about the richness of the Western tradition and about the abundance of secular Israeli culture from poetry, literature, painting, film and science. All they see is sexual and personal freedom that they interpret as debauchery and shallowness.
It is very important to realize that this is certainly not true for all ultra-Orthodox Jews in Israel. A large part of my extended family is ultra-Orthodox, and I have many ultra-Orthodox friends and acquaintances. Most of them are completely integrated in Israel's economy and contribute substantially to it, and many of them maintain a keen interest in secular culture. Furthermore, they are profoundly aware that Israel's ultra-Orthodox leadership has maneuvered its constituency into an impossible situation that combines poverty, ignorance of the world at large and isolation from the rest of Israel. In private conversations, they often voice their concerns about this situation, and they know that it is untenable in the long run.
But they voice these opinions only in private, and so far the silent underground of the Haredi world that wants the situation to change is not challenging its rabbinical leadership openly. I know ultra-Orthodox culture very well, and hence understand why such open challenge is very difficult. But many open-minded ultra-Orthodox need to realize that the time has come to work against the deepening chasm between Haredim and the rest of Israel.
Open-minded Haredim should make clear that they support the silent process, mostly unknown to secular Israelis, in which ever more Haredim enroll in academic studies ranging from computer science to law to psychology. They should be less afraid to make clear that not all Haredim are as disdainful towards secular Israelis as their leadership.
Yair Lapid is expressing the feelings of many Israelis who work hard and pay excruciatingly high taxes – taxes which will now be raised even higher to keep Israel's budget deficit in check. They see enormous amounts of money pumped into Haredi schools which make sure that pupils remain ignorant of the wider world, and do not equip them with the most basic tools required to participate in a modern economy. And all these hardworking Israelis receive in return is boundless disdain for their culture and way of life.
In the long run Haredim need to realize that all Lapid wants is to move Israel towards normalcy, and to redress an anomaly that cannot continue for long, in which most Haredim do not contribute to Israel's economy and security while using taxpayers' money. He wants equality of rights to be balanced by equality of duties, and wants all citizens to carry the burden of Israel's economy and security – a demand that should actually be a matter of course.
But the animus of secular Israelis towards Haredim will only abate once the ultra-Orthodox renounce their monopoly on Israel's religious institutions. There are many ways of being Jewish. The Haredi insistence that their version of Judaism is the only legitimate one is both historically false and infuriating.
Personally, because of my strong ties to the Haredi community and because I am an Israeli citizen, I deplore the current hatred between Israeli secular culture and the Haredim. But I think that the ball is largely in the Haredi court: Haredim cannot expect to gain more respect for their worldview and their way of life than they have for other streams of Judaism. I hope that a new Haredi leadership will arise that will work towards mutual understanding and respect with the rest of Israel and the Jewish world.
Click the alert icon to follow topics:
ICYMI
Ken Burns' Brilliant 'The U.S. and the Holocaust' Has Only One Problem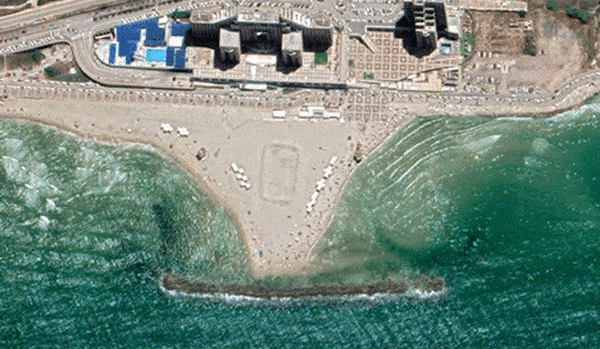 Facing Rapid Rise in Sea Levels, Israel Could Lose Large Parts of Its Coastline by 2050
As Israel Reins in Its Cyberarms Industry, an Ex-intel Officer Is Building a New Empire
How the Queen's Death Changes British Jewry's Most Distinctive Prayer
Chile Community Leaders 'Horrified' by Treatment of Israeli Envoy
Over 120 Countries, but Never Israel: Queen Elizabeth II's Unofficial Boycott