LIVE BLOG: Boston Marathon Bombing Suspect Is in Custody, Alive
Shortly after lockdown on Boston is lifted, gunshots sound in the suburb of Watertown and police capture fugitive, who hid in blood-stained boat; 'We've closed important chapter in this tragedy,' U.S. President Obama says.
Concluding a stressful week, U.S. President Barack Obama praised the work of Massachusetts law enforcement officials and pledged on Friday that the United States will find out whether the two brothers suspected of carrying out the Boston Marathon bombings received help.
"We've closed an important chapter in this tragedy," Obama said from the White House briefing room after police arrested Dzhokar A. Tsarnaev, 19, the lone surviving suspect in the Boston suburb of Watertown, ending the manhunt.
The other suspect, identified as Tamerlan Tsarnaev, 26, was killed in a shootout overnight with police. The two suspects are brothers of Chechen origin who have been residing in Cambridge, Massachusetts for more than a decade.
Those killed and wounded in Monday's attack "deserve answers," Obama said, stressing that the investigation continues. He urged Americans not to jump to conclusions about the motives of the suspects.
LIVE BLOG
10:20 P.M. (EDT) Bombing suspect will not be read his Miranda rights, as interrogators will invoke the public safety exemption. He is to be tried in regular civilian court, MSNBC reports.
10:05 P.M. President Obama speaks at the White House on the capture of the Boston Marathon bombing suspect. He says: "We will determine what happened… We will continue to do what we have to do to keep our people safe."
Obama adds: "Obviously tonight there are still many unanswered questions. Among them: why did young men who grew up and studied here as part of our communities and country resort to such violence? How did they plan and carry out these attacks, and did they receive any help?" (DPA)
9:35 P.M. In press conference, Massachusetts State Police Colonel Timothy Alben says he is "So grateful to bring justice and closure" to everyone hurt in the Boston Marathon bombing and its aftermath. "We're exhausted but we have a victory here today."
Massachusetts Governor Deval Patrick and Boston Mayor Mayor Thomas Menino thank law enforcement agencies and officials for their efforts in apprehend the fugitive. "Tonight I think we're all going to rest easy," Patrick says.
9:05 P.M. The suspect, Dzhokar Tsarnaev, is bloody. He is being taken to a local hospital. Cheers sound in Watertown as residents celebrate the manhunt's conclusion. Crowd near the scene sings "God Bless America." A woman in the crowd says: "It's over, it's over."
9:00 P.M. The next part in the probe into the Boston Marathon bombing is crucial as police must now determine if other accomplices were involved, whether Tsarnaev has planted more bombs and who trained him to make the devices. "This is the goldmine of counter-terrorism, to actually capture a terrorist," a former CIA official tells the WBUR, a Boston NPR station.
8:46 P.M. Boston police tweets: "Suspect in custody. Officers sweeping the area. Stand by for further info."
8:45 P.M. Boston Marathon bombing suspect is in custody and is alive, MSNBC reports.
8:25 P.M. Boston police say there is a negotiator on the scene where the fugitive is cornered in Watertown, Mass., MSNBC reports.
8:15 The boat where the fugitive is believed to be hiding is on fire, MSNBC reports. The owner of the vessel has said a large amount of gasoline, some 40 gallons, is located within it, according to Boston Channel Seven.
7:55 P.M. A senior Boston police official tells MSNBC that the man hiding in boat located in a backyard in Watertown, Mass., is thought to be the surviving marathon bombing suspect, Dzhokar Tsarneav. He has been hit by gunfire, and while "he wasn't moving at first, he is now." A trail of blood led the police to the hiding place; thermal imaging is used to track his movements. Loud popping noises being reported by a local Boston WBZ reporter, and others, a possible effort to use stun grenades get him out of the boat without shooting.
7:30 P.M. Police are focused on a boat in a yard in Watertown, Mass., where the remaining Boston marathon bombing suspect is said to be hiding, MSNBC reports. He could be wounded and could be in possession of an explosive device. Residents are asked once again to remain inside.
7:07 P.M. A source says that the suspect has been pinned down by police in Watertown, Mass., The Boston Globe reports.
7:00 P.M. Gunshots sound in Watertown, Mass. as manhunt for marathon bombing suspect continues, MSNBC says, citing reports. Police respond.
6:00 P.M. In press briefing, Mass. Governor Deval Patrick says the "stay-in-place order" imposed on Boston has been lifted "based on developments" in the probe, and that public transit activity is being restored. He says he cannot elaborate on the developments but stresses the remaining suspect in the marathon bombing, Dzhokar Tsarneav, remains at large. He warns residents to "stay vigilant."
6:00 P.M. Mass. Police Superintendent Timothy P. Alben says officers have gone door to door across 20 streets in Watertown in search for the suspect. While tactical teams will now be drawn back, state police will be augmenting the activity of local police in the area. "We are committed to seeing a conclusion of this case," he says, noting Tsarneav is believed to still be in Massachusetts.
5:35 P.M. U.S. President Barack Obama calls Massachusetts Governor Deval Patrick and Boston Mayor Thomas Menino to offer ongoing federal help in the Boston bombing investigation, and to express condolences for a police officer killed in the search for suspects. "The president said that the entire country is behind the people of Boston as well as Massachusetts," a White House official says.
3:50 P.M. U.S. media reports that police have ruled out the possibility of a third suspect and are now only looking for the man known as suspect number 2, Dzhokar Tsarneav.
3:30 P.M. Boston Marathon bombing suspect Dzhokhar Tsarneav was at the UMass Dartmouth campus this week, his classmates told AP. Sonia Ribeiro, 19, of Boston, was in a philosophy class with Tsarnaev. She said he was on campus this week, although not in class. "He was laid back. I would never expect this at all from him," she said.
2:45 P.M. The aunt of the suspects says the older brother recently became a devout Muslim who prayed five times a day. Tamerlan married and had a 3-year-old daughter in the U.S., she said. "He has a wife in Boston and from a Christian family, so you can't tie it to religion," she said.
2:20 P.M. NBC News reports that Dzhokar Tsarnaev became a naturalized American citizen on September 11, 2012.
12:55 P.M. Police to conduct "controlled explosion" in Cambridge as part of investigation, says State Police Colonel Timothy Alben. The move was being taken "out of an abundance of caution" to protect officers conducting a search of a building, he said.
12:36 P.M. Spokesman of Russian President Vladmir Putin on Boston bombing: Russia does not distinguish between its own and foreign "terrorists – all deserve condemnation.
11:48 A.M. Russian-installed leader of Chechnya blames U.S. for Boston bombing. "The root of evil should be looked for in the United States," Ramzan Kadyrov said in comments posted online. "They (the brothers) grew up and studied in the United States and their attitudes and beliefs were formed there," Kadyrov said. "Any attempt to make a connection between Chechnya and the Tsarnaevs is in vain."
11:34 A.M. Uncle of the suspects, Ruslan Tsarni, told reporters that his family is "ashamed." He called on Dzhokar Tsarnaev, who is still on the loose, to turn himself in. He told reporters that his nephews' actions have nothing to do with Islam or Chechnya. "They are losers," he said.
11:16 A.M. U.S. media reports there may be a third "possible accomplice" to the two brothers, who is still at large.
10:58 A.M. U.S. Secretary of State John Kerry says during press conference: "We are part of the way there' in bring the Boston bombing suspects to justice.
5:46 P.M. UMass Dartmouth closes campus after confirming that one of the bombing suspects attended the university.
10:35 A.M. U.S. President Barack Obama briefed by his top security and counter-terrorism advisers on developments in the Boston bombing manhunt and investigation for about an hour in the White House Situation Room.
9:20 A.M. (EDT) Anzor Tsarnaev, the father of the suspects, spoke with The Associated Press by telephone from the Russian city of Makhachkala.He claimed that his son who is still on the loose is a smart and accomplished young man. "My son is a true angel," the elder Tsarnaev said. "Dzhokhar is a second-year medical student in the U.S. He is such an intelligent boy. We expected him to come on holidays here."
How the manhunt began
About five hours after the FBI released the pictures of the bombing suspects, a police officer was shot and killed on the campus of Massachusetts Institute of Technology, the Middlesex County District Attorney said in a statement.
A short time later, police received reports of a carjacking by two men who kept their victim inside the car for about half an hour, the statement said.
Police pursued that car to Watertown, where explosives were thrown from the car at police and gunfire was exchanged, the statement said.
"During the exchange of the gunfire, we believe that one of the suspects was struck and ultimately taken into custody. A second suspect was able to flee from that car and there is an active search going on at this point in time," Colonel Timothy Alben, superintendent of the Massachusetts State Police, told a news conference.
"What we are looking for right now is a suspect consistent with suspect No. 2, the white-capped individual who was involved in Monday's bombing of the Boston Marathon," Alben said.
A national security official identified the hunted man as Dzhokar A. Tsarnaev, 19, and said the dead suspect was his brother, Tamerlan Tsarnaev, 26.
Click the alert icon to follow topics:
SUBSCRIBERS JOIN THE CONVERSATION FASTER
Automatic approval of subscriber comments.

NOW: 40% OFF
ICYMI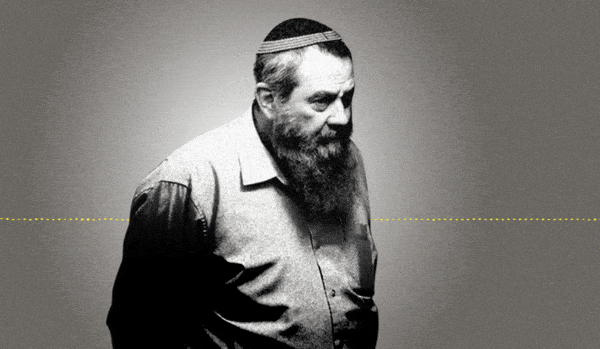 Jewish Law Above All: Recordings Reveal Far-right MK's Plan to Turn Israel Into Theocracy
Why I'm Turning My Back on My Jewish Identity
Down and Out: Why These New Immigrants Ended Up Leaving Israel
The Reality Behind 'The White Lotus' Sex Work Fantasy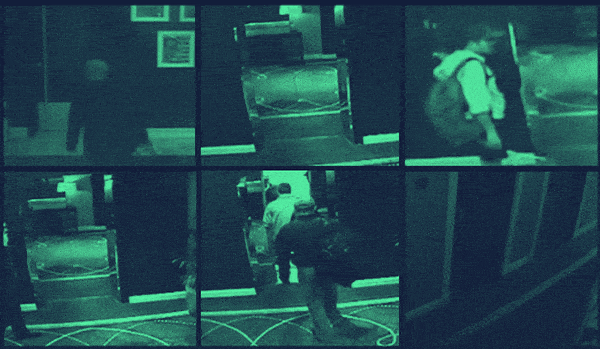 This 'Dystopian' Cyber Firm Could Have Saved Mossad Assassins From Exposure
Comeback Kid: How Netanyahu Took Back Power After 18 Months in Exile