LIVE BLOG: Obama Visits Israel, Day Two
In Jerusalem speech, Obama says negotiations must lead to two states for two peoples; in Ramallah, he tells Palestinian leader Abbas that U.S. supports establishment of viable and independent Palestinian state.
U.S. President Barack Obama's second day in Israel opened with sirens sounding in southern Israel, after four rocket launches from Gaza were detected by the IDF. No casualties were reported.
All the latest news and analysis on Obama's visit can be found here
Obama began the day with a visit to the Israel Museum in Jerusalem, where he saw the Dead Sea Scrolls, accompanied by Prime Minister Benjamin Netanyahu. At 10:30 the U.S. president took off for Ramallah to meet Palestinian President Mahmoud Abbas, Prime Minister Salam Fayyad and Palestinian ministers.
Obama addressed Israeli students at the International Convention Center in Jeruslaem on Thursday afternoon.
Subscribe to Haaretz Digital Editions to get full coverage on Obama's visit and all news and analysis from Israel, the Middle East and the Jewish world.
10:12 P.M. State Dinner concludes, Obama departing.
9:05 P.M. Among those invited to the State Dinner: Finance Minister Yair Lapid; Justice Minister Tzipi Livni; Industry, Trade and Labor Minister Naftali Bennett; Mossad director Tamir Pardo; Police Commissioner Yohanan Danino; Israel Defense Forces Chief of Staff Lt. Gen. Benny Gantz;Award-winning actress Gilad Almagor; Former Deputy Defense Minister Dalia Rabin; Former President Yitzhak Navon; Cabinet Secretary Zvi Hauser; Prime Minister's Office director Harel Locker; Former Chief Justice Meir Shamgar; Miss Israel Yityish Aynaw; Ashkenazi Chief Rabbi Yona Metzger; Hebrew University President Menahem Ben-Sasson; Labor Party leader Shelly Yacimovich; Jewish Agency Chairman Natan Sharansky; Nobel Prize laureate Prof. Ada Yonath;Bank of Israel Governor Stanley Fischer
8:41 P.M. Hanan Ashrawi, a member of the PLO Executive Committee, told Haaretz that Obama's speech was an acceptance of the Zionist narrative and the Israeli ideology and that the United States would always stand by Israel's side no matter what.
"Obama addressed the people of Israel by going over the heads of the leaders; he spoke about peace and next for the establishment of a Palestinian state in order to safeguard Israeli security," she said. "True, he also spoke about the Palestinians' right to establish is state, but he did not mention two of the main issues – one of which is the borders of the Palestinian state, which the settlements are eroding on a day to day basis. The test now is whether the people who applauded Obama's speech will tell Netanyahu and his government to end the occupation, end the settlements and establish a Palestinian state within the 1967 borders."
8:36 P.M. President Peres presents Obama with Presidential Medal of Distinction, Israel's highest honor.
8:26 P.M. President Shimon Peres, speaking at State Dinner: "The diplomatic and military bonds between us have reached an unprecedented level."
8:16 P.M. Obama walked over to help Sara Netanyahu into her seat, and Prime Minister Netanyahu applauded the gentlemanly move.
8:02 P.M. President Obama's motorcade arrives at the President's Residence for State Dinner.
7:48 P.M. MK Ahmed Tibi, in response to Obama's speech: "Obama did not say anything new about the Jewish state. This has been the U.S. government position for years, which we continue to oppose. The second part of his speech specifically addresses Palestinian suffering and the occupation as well as the understanding that a Palestinian state is a just move."
"The second refreshing part of the speech was the applause from the crowd following Obama's brave words about ending the occupation and establishing an independent Palestinian state. I am of course sorry he did not relate to the equality of Arab citizens of Israel."
7:01 P.M. Habayit Hayehudi Chairman Naftali Bennett, in response to Obama's speech: "Obama was clearly speaking out of concern for Israel and in true friendship, but we experienced the results of previous withdrawals this morning in Sderot, and with thousands of victims over the years. The time has come for new and creative concepts for solving the conflict in the Middle East. A nation cannot be an occupier on its own land."
Habayit Hayehudi MK Ayelet Shaked added that while Obama is a friend, "We are the ones who will suffer the tragic and destructive consequences of the establishment of a Palestinian state.
6:48 P.M. As crowds surged out of the Jerusalem Convention Center following U.S. President Barack Obama's speech to the Israeli public, students who had been handpicked by the U.S. Embassy to attend the gathering were split on how they felt.
Yahel, a student at the Technion who grew up on a kibbutz in the north of Israel, said he had deeply enjoyed the speech, "but I wasn't surprised by anything he said," he added, referring to the president's nearly hour-long treatise on America's unwavering support for Israel, his empathy for Israelis grappling with violence and existential threats and his steadfast belief that peace is possible if Israelis are willing to take genuine risks in its name.
His friend, however, who asked not to give his name, was less enthusiastic. "I didn't like the speech," he said. When asked why, he mentioned Obama's statement that Israel has a true negotiating partner in Palestinian Authority President Mahmoud Abbas and Palestinian Authority Prime Minister Salam Fayyad. "We have no partner for peace," he said.
Meanwhile, outside of the convention center, a small handful of students from Ariel University in the West Bank had set up an ad-hoc protest in response to the fact that no students from their school had been invited to the speech.Two students held aloft handmade signs reading "Ariel: A University in Israel." (Debra Kamin)
6:46 P.M. In a statement responding to Obama's speech, Prime Minister Netanyahu thanked the president for his unconditional support for the State of Israel. The prime minister said he shares the president's view that peace must be promoted that guarantees the security of all Israeli citizens.
6:30 P.M. President Obama is meeting staff at the U.S. Consulate. At 8:00 P.M. he will attend a state dinner at the President's Residence.
6:20 P.M. CNN's Wolf Blitzer: Obama's Jerusalem speech was "one of the most important an American president has ever delivered" regarding the Israeli-Palestinian situation.
5:43 P.M. Man who heckled Obama during his speech has been detained, conflicting reports as to what he said, some claiming he said "Free Palestine" while others believe it was "Free Pollard."
5:29 P.M. Obama concludes speech.
5:28 P.M. Obama seems to be aiming for a radical redefinition of Israeli centrism (Bradley Burston)
5:27 P.M. Obama: "We bear that history on our shoulders, and we carry it in our hearts. Today, as we face the twilight of Israel's founding generation, you – the young people of Israel – must now claim the future. It falls to you to write the next chapter in the story of this great nation."
5:25 P.M. Most of Obama's statements about peace and the need for a Palestinian state are being met with applause. But the following statement received boos as well as clapping from the audience: "Israelis must recognize that continued settlement activity is counterproductive to the cause of peace." (Ilene Prusher)
5:24 P.M. Obama: "There will be many voices that say this change is not possible. But remember this: Israel is the most powerful country in this region. Israel has the unshakeable support of the most powerful country in the world. Israel has the wisdom to see the world as it is, but also the courage to see the world as it should be. Ben Gurion once said, "In Israel, in order to be a realist you must believe in miracles." Sometimes, the greatest miracle is recognizing that the world can change. After all, that is a lesson that the world learned from the Jewish people."
5:21 P.M Obama: "Negotiations will be necessary, but there is little secret about where they must lead – two states for two peoples. There will be differences about how to get there, and hard choices along the way. Arab States must adapt to a world that has changed. The days when they could condemn Israel to distract their people from a lack of opportunity are over. Now is the time for the Arab World to take steps toward normalized relations with Israel. Meanwhile, Palestinians must recognize that Israel will be a Jewish state, and that Israelis have the right to insist upon their security. Israelis must recognize that continued settlement activity is counterproductive to the cause of peace, and that an independent Palestine must be viable– that real borders will have to be drawn. I've suggested principles on territory and security that I believe can be the basis for talks. But for the moment, put aside the plans and process. I ask you, instead, to think about what can be done to build trust between people."
5:14 P.M. Obama: "Only you can determine what kind of democracy you will have. But remember that as you make these decisions, you will define not simply the future of your relationship with the Palestinians – you will define the future of Israel as well. As Ariel Sharon said, 'It is impossible to have a Jewish, democratic state and at the same time to control all of Eretz Israel. If we insist on fulfilling the dream in its entirety, we are liable to lose it all.' Or, from a different perspective, think of what David Grossman said shortly after losing his son, as he described the necessity of peace – "a peace of no choice" he said, "must be approached with the same determination and creativity as one approaches a war of no choice."
5:11 P.M. Obama: "But the Palestinian people's right to self-determination and justice must also be recognized. Put yourself in their shoes – look at the world through their eyes. It is not fair that a Palestinian child cannot grow up in a state of her own, and lives with the presence of a foreign army that controls the movements of her parents every single day. It is not just when settler violence against Palestinians goes unpunished. It is not right to prevent Palestinians from farming their lands; to restrict a student's ability to move around the West Bank; or to displace Palestinian families from their home. Neither occupation nor expulsion is the answer. Just as Israelis built a state in their homeland, Palestinians have a right to be a free people in their own land."
5:08 P.M. Obama: "No one step can change overnight what lies in the hearts and minds of millions. But progress with the Palestinians is a powerful way to begin, while sidelining extremists who thrive on conflict and division."
5:06 P.M. Obama: "The question, then, is what kind of future Israel will look forward to. And that brings me to the subject of peace. I know Israel has taken risks for peace. Brave leaders – Menachem Begin and Yitzhak Rabin –reached treaties with two of your neighbors. You made credible proposals to the Palestinians at Annapolis. You withdrew from Gaza and Lebanon, and then faced terror and rockets. Across the region, you have extended a hand of friendship, and too often have been confronted with the ugly reality of anti-Semitism. So I believe that the Israeli people do want peace, and you have every right to be skeptical that it can be achieved."
"First, peace is necessary. Indeed, it is the only path to true security. You can be the generation that permanently secures the Zionist dream, or you can face a growing challenge to its future. Given the demographics west of the Jordan River, the only way for Israel to endure and thrive as a Jewish and democratic state is through the realization of an independent and viable Palestine. Given the frustration in the international community, Israel must reverse an undertow of isolation. And given the march of technology, the only way to truly protect the Israeli people is through the absence of war – because no wall is high enough, and no Iron Dome is strong enough, to stop every enemy from inflicting harm."
5:05 P.M. Obama draws a huge crowd response when he speaks of solving Iran issue peacefully (Bradley Burston)
5:00 P.M. Obama: "The fact that Hezbollah's ally – the Assad regime – has stockpiles of chemical weapons only heightens the urgency. We will continue to cooperate closely to guard against that danger. And I have made it clear to Bashar al-Assad and all who follow his orders: we will not tolerate the use of chemical weapons against the Syrian people or the transfer of these weapons to terrorists. The world is watching, and we will hold you accountable.
"America will also insist that the Syrian people have the right to be freed from the grip of a dictator who would rather kill his own people than relinquish power. Assad must go so that Syria's future can begin. Because true stability in Syria depends upon establishing a government that is responsive to its people – one that protects all communities within its borders, while making peace with countries beyond them."
4:55 P.M. Obama: "I think about five Israelis who boarded a bus in Bulgaria, who were blown up because of where they came from; who were robbed of the ability to live, and love, and raise families. That's why every country that values justice should call Hizbollah what it truly is – a terrorist organization. Because the world cannot tolerate an organization that murders innocent civilians, stockpiles rockets to shoot at cities, and supports the massacre of men, women and children in Syria."
4:53 P.M. Obama: "I will begin with security. I am proud that the security relationship between the United States and Israel has never been stronger: more exercises between our militaries, and more exchanges among our political, military and intelligence officials than ever before; the largest program to date to help you retain your qualitative military edge. Those are the facts. But to me, this is not simply measured on the balance sheet. I know that here, in Israel, security is something personal. So let me tell you what I think about when I consider these issues."
4:52 P.M. A heckler interrupts Obama's speech. He said it makes him feel at home. The crowd applauds loudly.
4:48 P.M Obama: "I also know that I come to Israel on the eve of a sacred holiday – the celebration of Passover. And that is where I would like to begin today. Just a few days from now, Jews here in Israel and around the world will sit with family and friends at the Seder table, and celebrate with songs, wine and symbolic foods. After enjoying Seders with family and friends in Chicago and on the campaign trail, I'm proud to have brought this tradition into the White House. I did so because I wanted my daughters to experience the Haggadah, and the story at the center of Passover that makes this time of year so powerful."
4:42 P.M. Obama begins his address: "Shalom. It is an honor to be here with you in Jerusalem, and I am so grateful for the welcome that I have received from the people of Israel. I bring with me the support of the American people, and the friendship that binds us together."
"Now I know that in Israel's vibrant democracy, every word and gesture is carefully scrutinized. But just so you know, any drama between me and my friend Bibi over the years was just a plot to create material for Eretz Nehederet."
4:30 P.M. Palestinian officials from Fatah and the PLO are angry with U.S. President Obama, a PLO official told Haaretz, following his visit in Ramallah. They believe the president understated the severity of the settlements, softening positions he expressed in his first term. Before hearing reports from the discussion between Abbas and Obama, the official said it was already clear it was filled with deep disputes – and that Palestinians refuse to return to the negotiating table without a settlement freeze.
Even with zero expectations from Obama – except for the symbolic element in his first visit as president after the declaration of Palestine as a non-member observer state at the United Nations last year – seasoned politicians in the Palestinian Authority were shocked by Obama's wording during his speech.
"In Israel, he mentioned the Palestinians – not even Palestine – twice. Here, he mentioned Israel nonstop. He spoke about the fear of children in Sderot, but he should have also mentioned the fear experienced by Palestinians children in Gaza and the West Bank. For example, the children of Palestinian detainee Arafat Jaradat , who died while being investigated," the official said. (Amira Hass)
2:20 P.M. Outside of the Jerusalem Convention Center, the line to clear security and enter for Obama's speech at 5 P.M. has stretched to more than an hour's wait. Inside, students in university t-shirts are milling about while the stereo system plays American hits like John Coltrane and the soundtrack from "Forrest Gump."
2:05 P.M. As for Israel's stand that the Palestinians recognize Israel, Abbas said: "We continue to recognize Israel according to the Road Map and the Arab Initiative." (Haaretz)
2:02 P.M. About the issue of settlements, Abbas stated that it is not only the Palestinian stand, but that the world also considers it illegal. "Everybody considers settlements more than a hurdle toward a two-state solution. The Security Council issued more than 13 resolutions, not only condemning settlements but demanding ending and removing them because they're illegal. We're demanding nothing other than the implementation of international law," Abbas said.
"We never gave up our vision that settlement activity is illegal, that the Israeli government understands this. We hope they listen. We spoke about this with the President and we clarified this." (Haaretz)
1:56 P.M. Obama: "I want both sides (Israel and Palestine) to be doing what they can to build a sense of trust, and I hope that the U.S. government will be helpful in that." The U.S. president added that in order to achieve lasting peace, people-to-people relations are more important than governmental relations. (Haaretz)
1:50 P.M. In his statement, Obama acknowledged the Palestinian frustration over Israel's settlement construction. "I spoke to Pres Abbas, I heard him speak of the obstacles, including an ongoing settlement construction policy. I know that the Palestinians are frustrated."
When asked on the possibility of resuming peace talks between Israel and the Palestinians, Obama criticized settlement construction. "I told Mr. Netanyahu that it has been U.S. policy not to consider settlement activity to be constructive, appropriate or advance the cause of peace." But Obama added that he also understands that Israeli politics is "complicated" and that this issue is "not going to be resolved overnight."
1:44 P.M. Obama: "The U.S. is committed to realizing two states. We seek an independent, viable and contiguous Palestinian state alongside the state of Israel so that the two sides enjoy prosperity and peace. The only way to achieve this goal is via direct negotiations." (Haaretz)
1:40 P.M. In his statement, Obama says he returns to the West Bank "because the U.S. is committed to the creation of a sovereign state of Palestine... [The Palestinians] deserve their rights to be respected and a life of dignity and opportunity."
Obama referred to the rocket fire from Gaza on southern Israel on Thursday and said: "We condemn the violation that we saw this morning." (Haaretz)
1:36 P.M. Abbas tells Obama that the Palestinian people "aspire to their rights, to freedom and independence ... to exercise normal life over the independent state of Palestine along the 1967 borders with Jerusalem as its capital. We belive this is possible."
Abbas says "peacemaking requires courage, and also expressions of good faith and recognition of people's rights."
Referring to the meeting with Obama, Abbas said the talks were "useful."
The meeting "was an opportunity to discuss the risks that the continuity of settlements for this land and the importance of releasing prisoners. I hereby assert again that we are ready to implement all our commitments in order to launch the peace process and achieve a two-state solution," Abbas said. (Haaretz)
1:32 P.M. Obama-Abbas joint press conference begins. Abbas: "In the name of God the merciful, Mr. President Obama, I wish to warmly welcome you to Palestine."
1:20 P.M. Hamas Prime Minister Ismail Haniyeh tells Ma'an: "We believe American policies perpetuate the Israeli occupation and settlements in Palestine under a slogan of peace… The PA must realize that they have to abide by national principles and reconciliation." (Haaretz)
1:10 P.M. Obama-Abbas meeting continuing for longer than expected. (Haaretz)
1:00 P.M. Palestinian Prime Minister Salam Fayyad joins Abbas' meeting with Obama, along with Foreign Minister Riyad al-Malki, Minister for Prisoner Affairs Issa Qaraqe, Fatah Central Committee member Mohammad Shtayyeh and Abbas' economic adviser Mohammad Mustafa. (Haaretz)
12:23 P.M. Palestinians present Obama with a picture of him and Abraham Lincoln. (Haaretz)
12:15 P.M. Ma'an news agency reports scuffles between some 150 Palestinian demonstrators and security forces in Ramallah, as protesters hold up shoes, shouting anti-Obama slogans and calling for the U.S. president to leave Palestine.
Palestinian protesters raise their hands and tried to wave away Obama helicopter, accusing him of siding with Israel. Around 150 demonstrators chanted anti-American slogans, saying they wanted weapons not presidential visits. "We want RPGs, not collaboration with the CIA," they shouted, referring to rocket-propelled grenades.
11:56 A.M. At the Jerusalem Convention Center, press and invited students are already lining up outside, a full five hours before Obama is set to take the stage. In the parking lot, scores of military police and soldiers are lolling around, snacking, and chatting, taking it easy before the action begins and the president arrives to address the people of Israel. (Debra Kamin)
11:30 A.M. The official Palestinian Wafa news agency quoted Abbas condemning the rocket fire: "We condemn violence against civilians regardless of its source, including rocket firing," he said. (Retuers)
11:15 A.M. Obama, Abbas begin their meeting in Ramallah. Following the meeting, the two leaders will attend a joint press conference. (Jack Khouri)
11:00 A.M. U.S. officials say Obama will speak with Abbas about the rockets fired from Gaza on Thursday morning. (Barak Ravid)
10:59 A.M. Abbas greets Obama after he emerges from Marine One. Obama reviews honor guard of American-trained soldiers. (Haaretz)
10:56 A.M. American flags were missing from the streets of Ramallah ahead of Obama's visit. (Jack Khouri)
10:54 A.M. Obama lands in Ramallah ahead of meeting with Abbas, Fayyad (Haaretz)
10:39 A.M. Palestinian merchants in the Muslim quarter of Jerusalem's Old City crowd around TV sets, waiting to watch Obama's arrival in Ramallah. General consensus here seems to be that the U.S. President has nothing to offer them. "The U.S. does not care about us. What's new under the sun?" asks t-shirt shop owner Aladdin Hussein. His most-sold t-shirt these days, he says, is one depicting a Google Search for the word "Israel" which reads "Do you mean Palestine?" (Danna Harman)
10:30 A.M. Obama leaves the Israel Museum, arriving at the helipad before taking off to Ramallah. (Haaretz)
10:27 A.M. Obama poses for a photo with young students from the Technion, the Israel Institute of Technology in Haifa. (Haaretz)
10:19 A.M. Obama meets an Israeli-Druze former IDF soldier who was left disabled after he was wounded in action. Obama hugs another exhibitor who is using a special walking device due to her disability. (Haaretz)
10:17 A.M. Obama is presented with a brain waves-operated device at the exhibition, says "that's amazing." (Haaretz)
10:15 A.M. Obama, Peres, Netanyahu pose for a photo with young exhibitors. (Haaretz)
10:12 A.M. Obama meets resident of Nazareth, Palestinian from East Jerusalem at the exhibition at Jerusalem's Israel Museum. (Haaretz)
10:06 A.M. Israel President Shimon Peres joins Obama visit at Israel Museum technology exhibition brief. (Haaretz)
9:59 A.M. Obama tells one of the exhibitors who immigrated to Israel from the U.S.: "We want you back." (Haaretz)
9:50 A.M. Obama visits a start-up innovation presentation at the Israel Museum, looks at environmentally friendly car and a platform which provides tools for the visualization of brain functionalities. (Haaretz)
9:49 A.M. Israeli cantor Dudu Fisher sings "Oseh Shalom" ("He who makes peace") to Obama. (Haaretz)
9:40 A.M. Wearing reading glasses, Obama examines the longest, 8-meter long, Dead Sea scroll, asking about its preservation. (Haaretz)
9:20 A.M. Obama, Kerry enter the Shrine of the Book at the Israel Museum, tour the Dead Sea Scrolls exhibition, accompanied by director James Snyder. (Haaretz)
9:02 A.M. Benjamin Netanyahu, Michael Oren await Obama at the Israel museum. Obama's motorcade driving toward the museum. (Haaretz)
9:11 A.M. Political sources in Jerusalem say Israel is not expected to respond to the rocket fire from the Gaza Strip, which struck earlier Thursday during Obama's first night in Israel. "The Israeli response will come at the right time and the right place," they say.
Jerusalem sources also say they are waiting for a clear message of condemnation from Palestinian President Mahmoud Abbas during his own meeting with Obama in Ramallah later Thursday. "It will be interesting to see if Abbas, who did not condemn the rocket fire during the entirety of Operation Pillar of Defense will do so today," they say.
"It is also interesting to see whether this rocket fire, launched from territory controlled by Hamas, will lead the Palestinian Authority chairman to cease his ongoing unification talks with Hamas, a terrorist organization calling for the destruction of Israel." (Barak Ravid)
8:52 A.M. Police detains Greenpeace activists after they climbed the Bridge of Strings in Jerusalem to protest U.S. Arctic drillings.
8:38 A.M. Ahead of Obama's visit to Ramallah, The New York Times reports that Abbas may soften his demand that Israel publicly announce it will freeze any construction in the West Bank before peace negotiations will resume.
7:37 A.M. Rocket sirens sound in southern Israeli town of Sderot. One rocket explodes in the backard of an Israeli home, causing damage and another rocket exploded in an open area near Sderot. (Yanir Yagna)
For the full coverage of Obama's first day in Israel, click here.
Click the alert icon to follow topics:
SUBSCRIBERS JOIN THE CONVERSATION FASTER
Automatic approval of subscriber comments.

NOW: 40% OFF
ICYMI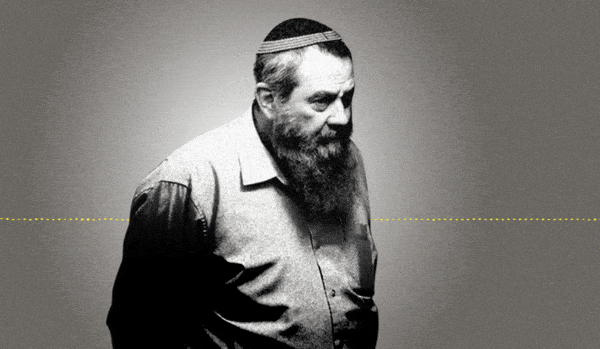 Jewish Law Above All: Recordings Reveal Far-right MK's Plan to Turn Israel Into Theocracy
Why I'm Turning My Back on My Jewish Identity
Down and Out: Why These New Immigrants Ended Up Leaving Israel
The Reality Behind 'The White Lotus' Sex Work Fantasy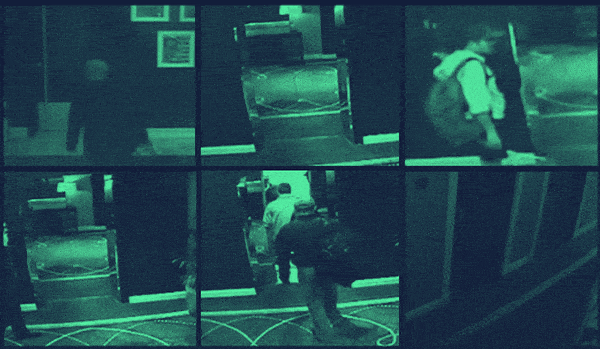 This 'Dystopian' Cyber Firm Could Have Saved Mossad Assassins From Exposure
Comeback Kid: How Netanyahu Took Back Power After 18 Months in Exile