Analysis |
Israel's New Coalition Is the Stuff of Benjamin Netanyahu's Nightmares
The prime minister's senior partners in Israel's new government, Yair Lapid and Naftali Bennett, are the faces of the younger generation that will one day usurp him, and he knows they can unseat him at any time.
The 32nd government of the State of Israel met in Jerusalem on Sunday morning for its last meeting and summarizing session. Four full years, who would have believed it. The meeting's agenda had already been set. There was nothing earth-shattering about it: discussion of International Women's Day, a report by the public security minister on the activities of his ministry during the term; discussion of the status of senior government officials during their "cooling-off" year.
Prime Minister Benjamin Netanyahu, in a burst of spontaneity, decided that in addition to Public Security Minister Yitzhak Aharonovitch all the ministers present would give a short report on the activities of each of their ministries. And after everyone had gone on and on ad infinitum, Netanyahu embarked on a report of his own, detailed the achievements of his government, which he said were world-encompassing.
He even went so far as to say that no other Israeli government could boast so many achievements. At the end of his self-aggrandizing address Netanyahu praised the work of the cabinet ministers who were not in attendance. These included figures from Shas and United Torah Judaism, who had boycotted the meeting in anger, and also Likud's own Gilad Erdan, the environmental protection minister. Unlike his ultra-Orthodox colleagues, Erdan was unable to attend. But Erdan, whose political future is unclear, may soon have cause for anger himself.
When Netanyahu finished his paeans to the absent ministers he launched a panegyric to the employees of the Prime Minister's Office, although as we know he is not saying goodbye to them.
The exhausted ministers looked at each other in shock. A few concluded that Netanyahu was clinging fondly to the outgoing government because he knew his third term in office would bring him little joy.
Indeed, the new government is not what its leader had hoped for. He did everything he could to flee it, as if from a place plagued by boils, locusts, lice and pestilence. These were not the partners he had hoped for: He did his utmost to keep them out of the coalition, and they taught him a thing or two.
Yesh Atid's Yair Lapid and Habayit Hayehudi's Naftali Bennett are the epitome of all dangers: young, contemporary and popular. He is the Old Guard, they are the new. He, poor guy, will soon be history. They will remain in the game long after he is ejected from it and looking after his own interests. They symbolize that elusive quality the media calls new politics. He is stuck deep in an Old World Symphony of the Haredim, the natural coalition partners and the political "base." He is suspicious, as is his wont, of everything that moves, and is holding on for dear life to Yisrael Beiteinu's Avigdor Lieberman.
Lapid and Bennett cannot be bought with the ultimate coalition adhesives of money, child allowances and grants to yeshivas. Over the past few months Netanyahu has been forced to get used to their lingo, not they to his. His amazing ability to bamboozle his partners, to divide, conquer and maneuver them at will, will do him no good in a coalition of 68 Knesset members, ripe with internal contradictions and overflowing with big egos and cunning ambition. Each in his own way – Lapid with his 19 Knesset seats and Bennett with his 12 – could bring down the government. As can Lieberman, of course, with his 11 Knesset members.
This is the nightmare that has kept King Bibi from sleeping soundly in the seven weeks since the election, of finding himself dependent on the twins from hell on one hand and on Lieberman, the eternal suspect, on the other. A dreadful nightmare. Have mercy. But there is one thing that is still worse, even more nightmarish: not to be prime minister, and not to be the prime minister's wife.
The mystery matchmaker
In the meantime, at 2 P.M., several news outlets announced Likud had given Lapid an ultimatum: Compromise quickly or we're going with the ultra-Orthodox parties. Bennett was annoyed and denounced Likud on Facebook for its unseemly conduct. He then made a decision, feeling like a plumber who needs to unblock a pipe, even if it means sticking his hands deep into the muck, all the way up to his shoulders. He got into his car, along with his negotiations chief Shalom Shlomo, and drove off to Lapid's house in Ramat Aviv.
A few words about the mysterious Shlomo: For five years, he served as one of Netanyahu's political advisers, both while he was in the opposition and later for two years when he was prime minister. When Bennett was Netanyahu's chief of staff, he befriended Shlomo, and they have stuck together ever since. Shlomo is considered one of the brightest and most effective political operators around, even since moving into the business sector, away from politics. He has been advising Bennett from behind the scenes ever since Bennett launched his political career. At some point during the coalition negotiations, it became impossible to conceal him. He was dispatched to the front, along with Hillel Kobrinski and Uri Shani from Yesh Atid.
To a large extent, it was Shlomo who designed the layout of the coalescing government. Bennett describes him as the architect of the deal and as one of the brightest people he knows. One can only guess what went through Netanyahu's mind when Shlomo first entered the Prime Minister's Office as Bennett's representative. He then got used to the idea. It would be interesting to know what he thought when he realized two such bright people had left his service on bad terms, had gone to work for the other side and were now sitting across from him instead of beside him at the negotiating table.
Back to Tuesday's events: Shlomo and Bennett arrived at Lapid's spacious residence with a compromise proposal: The education portfolio would go to Yesh Atid, the interior portfolio to Likud and the chair of the Knesset Finance committee to Habayit Hayehudi. Lapid agreed and Bennett went to see Netanyahu, who also agreed. He just forgot to inform the current education minister. Gideon Sa'ar only learned of the proposal on the news.
Helping a friend
"I can't break my promise to Lapid," Bennett told his cronies as the crisis was resolved and the coalition was on its way. "If I thought the Likud was behaving unreasonably and Lapid was, I would even have voted against an alternative coalition based on 55 MKs [with the ultra-Orthodox]. My actions were based on two principles – giving my word is sacrosanct and conduct has to be businesslike, reasonable and logical. I would never break my word to a friend such as Lapid, but that doesn't mean I'd support any foolish move."
Bennett has great respect for Lapid for taking on the Finance Ministry. He'll do anything to help Lapid succeed in this role. He will be at the head of another ministry dealing with economic issues, and the two ministers will be highly coordinated, unlike their predecessors Steinitz and Simchon, who were always at odds. The Finance Committee, which Bennett's party will head, will not only pose no obstacle to Lapid's policies, but will actually serve as one of his organs – the most powerful weapon in his arsenal. This applies not only to this committee – Bennett instructed all 14 of his Knesset members to assist Lapid, whether in parliament or in the cabinet. This message is also directed at Netanyahu: Know that if you have any intentions of torpedoing Lapid's plans, rolling over him or plotting behind his back and confronting him with done deals, you will be facing a unified wall of 31 MKs.
Bennett states that he is not the head of a settlers' party, but of a party representing the entire public. His three goals in government are:
1) To reduce the cost of living through the Ministry of Economics he will be heading (he intends on changing the current name from Industry, Trade and Labor, after telling his parents what ministry he will receive and finding out they didn't understand the name).
2) To reform services given by the Ministry of Religious Affairs, also to be headed by Bennett's party. "We'll transform services delivered into more welcoming and friendly ones," he says.
3) To reduce housing costs though the actions of the Ministry of Housing and Construction, to be headed by Uri Ariel, also from his party. He's obsessive about this, Bennett claims. When asked if this obsession will translate into unbridled construction across the green line, Bennett repeats that his party is not the settlers' party.
Bennett has come to work, not to destroy. If negotiations with the Palestinians are resumed, he will not lift a finger to oppose them. If outposts are dismantled based on court orders, he will not raise a fuss. But freezing construction in the West Bank is a different ballgame. In closed conversations, he has expressed the opinion that another freeze is unlikely, since the last one led nowhere. He claims Habayit Hayehudi will not be the only one to object to rewarding the Palestinians for returning to the negotiating table. Lapid's Yesh Atid will also oppose such a move.
The passing week witnessed another amazing spectacle. The good relations between Netanyahu and Bennett were restored to an unrecognizable level. After so much bad blood between them, new trust has been established. They held 20 meetings in three days, with Bennett going in and out of the Prime Minister's Office. When things started to deteriorate, Netanyahu placed the keys to forming the coalition in Bennett's hands. Bennett only asked that all parties stick to relevant issues and conduct themselves along reasonable lines. In exchange, he promised his former boss he would deliver Lapid.
On Monday, they will swear allegiance in the Knesset. Many eyes will be watching to see if there are hugs between Netanyahu and Bennett, and how firm their handshake is. What will the body language reveal? The cameras will home in on Sarah Netanyahu in the VIP gallery – a real soap opera.
Where's the bloc?
So much has been written about the Lapid-Bennett alliance that more words may seem superfluous. Nevertheless, beyond the formation of the tight personal friendship between them, which defied received opinion and proved itself under fire, we are witnessing the development of a new strategy that may have far-reaching implications for the relationship between Likud and the settlers. This alliance calls into question several basic political-electoral concepts that have been in place since the first turnover in 1977, when the right took over the reins of government. These concepts relate to the right-wing bloc and the "national camp." What right wing and what national elements, after what has transpired here in the last six weeks? These stale concepts can be thrown right into the rotting dustbin of history.
In public opinion polls that will be carried out during the next government's term, there will no meaning to the traditional, reflexive arithmetic so beloved by pollsters: adding Likud to Yisrael Beitenu to Habayit Hayehudi to Haredim equals the right wing bloc, nearly always constituting a majority in the Knesset. The alliance between Lapid and Bennet has undercut what has been known as the right wing bloc, by removing 18 ultra-Orthodox Knesset seats from the coalition and erecting a hostile barrier between Likud and the settlers. From here on, the ultra-Orthodox will go with the left and against the settlers. They will long remember the stinging slap in the face they have just received.
Things at Likud are more complex. Since the elections, Netanyahu feels the settlers abandoned him; turning their backs on him after all he sacrificed for them in his previous term and after his amok-driven construction frenzy for their benefit. In exchange, they voted for Habayit Hayehudi, who went ahead and undermined him with that pesky alliance. It was thus no surprise that the first deal the Likud cut was with Tzipi Livni from Hatnuah. In his deep fury and humiliation, he found common ground even with his bitter rival and political dove, who he had sworn to exclude from any negotiations with the Palestinians.
The new Netanyahu-Lapid-Bennett government may mark the beginning of the end of the dominance of the settlers, lords of the land, over the state of Israel. The settlers are heavily represented in the government, thanks to Bennett. But if new politics now set the tone, rather than the traditional concepts of the right-left divide, the settlers will now find it increasingly difficult to mobilize the forces that will move mountains for them, as they've been accustomed to. With Bennett declaring that his foremost aims are socio-economic, with Netanyahu no longer feeling committed to his friends in Judea and Samaria and with the alliance between the two Ashkenazi yuppies from Ramat Aviv and Ra'anana seemingly cast in concrete, who exactly will snap to attention at the beck and call of settler leaders?
Honorable Speaker
The allied list of Likud and Yisrael Beiteinu had its first ceremonial joint session Thursday. Woe to such a celebration! Members voted in support of Yuli Edelstein as the candidate for Speaker of the 19th Knesset. Before that, Yisrael Beiteinu members met separately and quietly decided to unanimously cast their vote for Edelstein. That's how Lieberman conducts things – separately from or jointly with Likud, as it suits him. It's no wonder Likud members who saw the prize falling in his lap gave him murderous glares.
Reuven "Ruby" Rivlin, the deposed speaker, participated in the session. He had words of advice for Edelstein: "You will be sworn in on Monday. However, you are still a cabinet minister. You must resign immediately, since to become speaker you cannot be a member of the executive branch. 48 hours must elapse for your resignation to take effect (not including Shabbat). "Thanks," replied Edelstein.
"You're right." Rivlin retorted: "I also advise you to be wary. After you resign, anything might happen between now and Monday, and you could be replaced by another candidate." MKs and ministers found it hard to look him in the eyes. He consoled them, saying: "I'm not leaving the Likud. I was born into it and will remain in it long after others depart," gesturing towards the Prime Minister who sat across from him.
Click the alert icon to follow topics:
SUBSCRIBERS JOIN THE CONVERSATION FASTER
Automatic approval of subscriber comments.

NOW: 40% OFF
ICYMI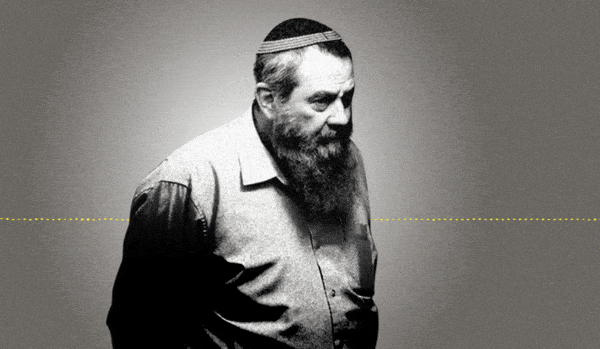 Jewish Law Above All: Recordings Reveal Far-right MK's Plan to Turn Israel Into Theocracy
Why I'm Turning My Back on My Jewish Identity
Down and Out: Why These New Immigrants Ended Up Leaving Israel
The Reality Behind 'The White Lotus' Sex Work Fantasy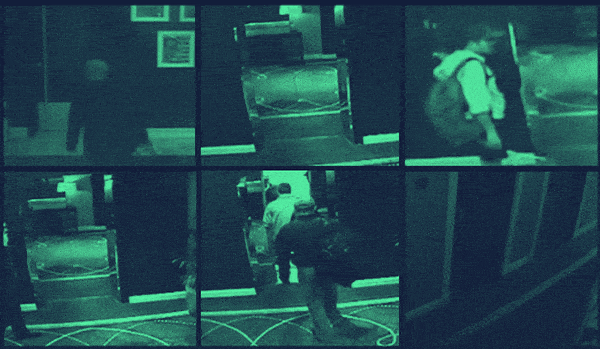 This 'Dystopian' Cyber Firm Could Have Saved Mossad Assassins From Exposure
Comeback Kid: How Netanyahu Took Back Power After 18 Months in Exile