Con Artist: The True Story of a Master Forger
Decades after forging his last passport, one of the greatest counterfeiters of the 20th century comes clean.
After a long, memory-packed morning in his south Paris apartment, Adolfo Kaminsky turns to the ritual of organizing documents. He gathers up all the forged papers and passports he had showed the guest from Israel, and returns them to the appropriate boxes: one for documents from World War II, another for those of national liberation movements of the 1960s, a third for items from the Algerian war of independence.
Suddenly he notices another, different, passport. "I did not make that," he mumbles to himself. After all, forgers know their own work intimately. He examines the document again and then goes into a paroxysm of laughter. He phones his daughter, Sarah, who calls me urgently. "My father says you forgot your passport at his place," she tells me. "He is wondering whether you want him to make a duplicate of it. We decided it was some kind of Freudian error."
Despite the gales of laughter, I break out in a cold sweat: One moment of inattention by the elderly forger and my passport would have been swallowed up into one of the boxes of counterfeit documents. I meet with Kaminsky again the next day and he hands back the passport, which I had shown him during the interview in order to ask how easy or hard it would be to forge.
"Guard it well," he says, and stuffs it into my hand with a smile, as though sharing a secret.
The truth is that there was no reason to worry about leaving the passport in the forger's home for 24 hours. Kaminsky, who is 87, retired four decades ago, in 1971. He decided to hang up his tools and stamps when he felt that the noose was tightening around his neck and that he was liable to be arrested by the authorities.
Kaminsky's career as a forger is remarkable by any standard. He served almost every major revolutionary or subversive cause in the world from the upheavals of the 1940s until the end of the turbulent 1960s. He left a very impressive record of fake papers from dozens of countries. He was driven by principles and took no payment for his work, refused to forge money (apart from one case, which we will get to later) and kept his secret well until the new millennium. Only then did he decide to tell his incredible story, under the gentle prodding of his youngest daughter, actress Sarah Kaminsky.
The result is a riveting book by her "The Life of a Forger," published in France in 2009 and now available in Hebrew. It has also been translated into German and Spanish, and is stirring up interest among researchers and activists of the liberation movements it mentions. The story raises historical questions, but also questions of a moral and philosophical character, such as: When is forging justified? What constitutes a "real" document? Who decides whether it is real or not? And, not least, how dependent are we on "official" documents that shape our identity and in some cases decide our fate?
Adolfo Kaminsky reflected at length on these questions over the years. His first act of forgery came about due to force of circumstances, not as a caprice or for intellectual amusement. He was born in 1925 in Argentina to a Jewish migrant family from Russia who moved to France when he was seven. He was not yet 14 when World War II broke out, but quickly had to adapt to a life on the run, looking for shelter. In the wake of an administrative error, his family (other than his mother, who died under mysterious circumstances when she fell from a train) was able to leave the Drancy internment camp from which French Jews were transported to death camps in which they had been incarcerated.
"When we were released from Drancy, I wanted to stay in the camp with the others who were slated for transport, out of solidarity. My father said: 'No, there are more important things you can do on the outside.' He had no idea what my job would be within a few weeks," Kaminsky says.
It was 1944. The young Kaminsky's experience in dyeing textiles and removing stains (he had worked in a dye shop) led him to the Jewish underground, which had set up a laboratory to forge documents in occupied Paris. After he was tested rigorously for loyalty, it was time for the initiation ceremony: forging an ID card for himself. "All I had to do," he recalls in the book, "was to copy all the fields meticulously, in the handwriting of a young municipal clerk who recently received her certificate of graduation from middle school. Anyone could have done it, it was only a first rite, but I was very tense I don't know why. It was my first forgery. I will never forget the dim room, the smell of the wooden table that was lit by a small lamp, the pen and the inkwell."
During our conversation, he adds that this was a traumatic moment for him for a number of reasons. "I was brought up to believe that the rule of law must be respected absolutely. When I forged an ID card for myself, I felt that it was a dishonest act."
But that act, and the many others that followed, were life-saving. In those dark years, the difference between life and death often came down to a document: an ID card from which the "Jew" stamp had been erased, a forged foreign passport, a fictitious train ticket that proved you had come from one region and not another.
Sixty years later, Kaminsky's home is still half-shrouded in darkness. A heavy curtain keeps out the winter sun that caresses Paris and tries futilely to penetrate the modest apartment. On the walls are photographs from key moments of his life (together with his activity as a forger, Kaminsky made a living as a photographer), and laid out in perfect order on the table are documents he forged during his career.
During the war, Kaminsky went blind in his right eye from working intensely on documents he had to forge, as usual, on short notice. But his gaze remains alert and inquisitive behind eyeglasses, offset by a Tolstoyan beard. Despite his age, Kaminsky dresses in a young, almost natty style. He walks with surprising briskness and even offers Amit the photographer for this article help in carrying the equipment when we go downstairs to take pictures in the garden.
But Kaminsky's effusive vitality yields to grim seriousness when I ask him to recall the key events in his life as a forger. The pain of some of those memories remains sharp; the absence of friends whom he lost along the way is still keenly felt. His first years as a forger were probably the most dangerous and most intensive. He used the name "Julien Keller" on the first false papers he created for himself, and that was the name he stuck with until the liberation of Paris.
"At first I didn't understand how much I could contribute to the forgery industry. I focused on calligraphy, filling in documents and removing stains. But looking back," he says, "I realize that my knowledge of chemistry and colors was quite unusual. I was an autodidact."
He set up the laboratory of the Jewish underground group known as "La Sixieme" in an apartment in the Latin Quarter. His reputation spread quickly. At one point, the members of the laboratory joined France's national liberation movement. Kaminsky and his crew worked day and night to supply false identities to Jews who were trying to escape the clutches of the Nazis, and to their French allies. The forgers flooded France, Belgium and Holland with false papers, all the while using makeshift means "at first I used cooking utensils," Kaminsky says but never compromising on details and precision.
As his daughter, who is also present at the interview, looks on admiringly, Kaminsky takes out a series of "official" stamps, shows me Vichy regime papers and explains how he also copied the mistakes or flaws of documents so that the forgery would not look too polished. Here is a "food card" (a food-rationing booklet that served as a kind of ID card), which children were obliged to carry. In this case, too, the forgery involved not only the document itself, but also a dozen stamps from different dates, to give it an authentic look. In one case, he was asked to create 900 sets of forged documents for Jewish children urgently. That project was so intensive that within less than a week he passed out from sheer exhaustion.
In 1944, Kaminsky himself embarked on an extraordinarily dangerous mission in Paris, to distribute false papers to families due to be deported to death camps the following morning.
A bomb for Bevin
After many of his friends had been arrested, and as he continued to fulfill his many missions unwaveringly, Kaminsky witnessed the liberation of Paris. He doesn't know exactly how many documents he forged during the war, but estimates that there were thousands, maybe more.
"The city of Grenoble awarded me a medal for assisting in the rescue of 3,000 children. I insisted that it not be just me but a collective operation," he says with modesty. He quotes other historical studies, according to which 14,000 children were spared death thanks in part to the false papers. "But that was not only thanks to me," he insists again.
Kaminsky was aware, of course, of the enormous risk he was taking as the mastermind of the secret laboratory in occupied Paris that maddened the Nazis and the Vichy regime. "But if I had hidden refugees in the house, it would have been the same risk," he says. He wanted to be as useful as possible in the bleak period of the struggle for France's soul. Nor did his work end with the liberation of France in August 1944. The war in Germany still raged "and I wanted to go and fight."
But officers in military intelligence who had heard about Kaminsky's impressive ability as a forger, asked him to work with a laboratory that was counterfeiting documents for agents sent across the lines. That was technically more difficult, he recalls, "because their documents were more advanced." Again he pulls out amazing forged documents of the Third Reich, which he created in this period.
But that, he notes, was "the first and last time" he worked for an official body. When the French began to become involved in the colonial war in Indochina (which later evolved into the Vietnamese mire into which the Americans sank), he terminated his activity in the service of the French army. "That was an unnecessary war," he says of the French involvement in Indochina. "After all, the liberation from the yoke of colonialism was irreversible." He did not wish to help perpetuate foreign rule over another nation.
Around this time, Kaminsky reached the conclusion that if he were to continue using the distinctive skills he had developed in the war, he would do so independently, maintaining ideological independence and without remuneration of any kind. His passion for abetting the work of underground organizations continued to burn bright, and he quickly found new and worthy clients for his abilities.
"In January 1946, I was in Germany and saw the DP camps," he relates. "The situation was untenable. Those Jews, who wanted to get to Palestine, were mostly on the left side of the political map and had nowhere to go. They did not want to return to Germany or Poland and had no wish to settle in France. They needed help in leaving Europe, and I did everything I could."
Thus did Adolfo Kaminsky become a forger of documents for the Mossad Le'Aliyah Bet the organization of the Yishuv (as the Jewish community in Palestine was known) that organized illegal immigration to Palestine. The person who served as his first liaison was Pierre Mushnik, nicknamed Pierrot; Kaminsky did not share his political views.
"I was not a Zionist," he admits, "but I defended firmly the idea that every person, particularly if his life was in danger, has the right to move freely, cross borders and choose his place of exile."
In the book he dwells at length on his ties with the Yishuv. One of his contacts was Avraham Polonsky, whose nom de guerre was Monsieur Paul. A leader of the Jewish underground in France, Polonsky was a key figure in the operation to smuggle Jews into Palestine under the nose of the British Mandate. The activity was intense. Once more, Kaminsky found himself secretly creating hundreds and thousands of documents for a cause he believed in wholeheartedly. In the heat of that activity, he decided to assist not only the illegal immigration project, but also members of the underground organization Lehi (Israel Freedom Fighters), who were being persecuted by the Zionist establishment.
As a defender, then and now, of universal human rights, and firmly ensconced on the left of the political spectrum, the fact that Kaminsky became involved in the clandestine activity of the "Stern Gang" might seem surprising. "The sister of one of the underground activists in France introduced me to Lehi members, headed by a man who was code-named Walter. I did not consider them to be terrorists, but people who had been persecuted in Europe, and I helped them leave the country with false papers. In the first stage, at least, I did it without asking myself too many questions about their violent policy or their extremism."
Even at a distance of 60 years, it is possible to understand that what drew Kaminsky to assist the Lehi group was its dual status: they were both refugees in devastated Europe and were cast out by their brethren in the Haganah, the defense organization of the organized Yishuv.
His assistance to the Stern Gang, as he calls them to this day, which he concealed from the Mossad Le'Aliyah Bet, reached its peak in an event which, if Kaminsky is right about the details, sheds light on an affair that has stirred debate among historians for some decades.
As Kaminsky tells it, one day a Lehi man, introduced to him as Avner Grushov, asked him to make a bomb for the group in order to assassinate Ernest Bevin, the British foreign secretary and the Yishuv's greatest enemy.
"They wanted me to manufacture a bomb," Kaminsky says. "From my experience in World War II, I knew how to do it. I said nothing, but I was against the idea. I realized that I would not be able to persuade them to drop the plan that was a lost cause. The only solution was to agree to do it, because otherwise someone else would have done it, but to ensure that the bomb would be defective. I had no sympathy for Bevin, but his assassination would have hurt everyone."
Sarah Kaminsky, who interviewed the person who served as her father's liaison with Lehi at the time, named "Suzy," relates that when the book came out in France, the former underground woman was surprised at this disclosure and called Kaminsky to ask why he had not refused the request. Kaminsky adds that the widow of "Avner," at whose request he made the bomb, also called to ask whether her late husband had known that the device was defective.
Did Kaminsky, then, prevent Bevin's assassination by Lehi? That question will be decided by historians, who have been wondering for years whether Lehi actually had an operative plan to do away with Churchill and Lord Bevin. In the meantime, it is interesting that Kaminsky, despite his involvement with two of the Jewish national liberation organizations in Palestine, does not describe himself as a Zionist. (However, his sister, Pauline, immigrated to Israel and lives in Kibbutz Sdot Yam.)
"I was disappointed that Israel became a state based on religious affiliation," Kaminsky explains. Indeed, he is still attached to the utopian, universalist vision of a world without borders. At the same time, he adds emphatically, "I do not regret having helped with Israel's establishment, and if I were compelled to do it again I would do so willingly. Nor do I have anything against religion, only against the extremists who exploit it."
Tellingly, perhaps, in Israel's 65 years of existence Kaminsky has never visited the country. After his story became known, particularly his considerable contribution to saving his brethren during World War II and to Jewish immigration to Palestine afterward, it might be appropriate for some official body in Israel to invite the elderly forger to visit.
It might have been thought that after Israel's creation Kaminsky would retire as a forger and pursue a normative life. However, it is clear from reading his book and meeting with him that this is the last thing that could have happened. Possibly the revolutionary fervor that gripped him was too powerful, or perhaps it was the adrenaline rush he got from underground activity. Whatever the reason, Kaminsky discovered that it was "far from easy to return to a regular life."
By this time he was already the father of two children from a failed and quickly ended marriage. He had a new partner, an American poet named Sarah Elizabeth Penn, with whom he intended to live on the other side of the Atlantic. But the legendary forger abandoned that plan when the Algerian war of independence broke out and he was drawn into that blood-drenched conflict: Kaminsky's involvement in it became the second great battle he waged in his life, after his part in the world war and his assistance to the Jewish refugees.
The French authorities refused to relax their hold on the colony of Algeria, which was perceived as part of France itself. The Algerian liberation movement, the FLN, launched a bitter war against the occupier. France was torn from within, until Charles de Gaulle came on the scene and cut the Gordian knot with the colony at the beginning of the 1960s.
"My feeling in that struggle was that the same racism which had earlier been directed against the Jews was now being aimed at the Algerians. The same familiar Gestapo methods were now being employed by France, which I had chosen as my country," he says.
Kaminsky did not hesitate. From the end of the 1950s he reactivated his forgery laboratory, alongside the Jeanson network, which was one of the key secret organizations in France aiding the Algerians. He manufactured papers that aided members of the Algerian underground and their French allies to elude the authorities, who were determined to suppress by force the North African nation's quest for independence. His "entry exam" into the network was to forge two Swiss passports, which were considered impossible to counterfeit at the time. Kaminsky did the job easily. "There is no document that cannot be forged," he said, and became the network's leading forger at the height of the struggle.
Even if the danger this time was not as acute as it had been during the struggle against the Nazis and the Vichy regime, it was nevertheless a turbulent, violent period. The French stopped at nothing to suppress the supporters of a free Algeria. The OAS, the French settlers' terrorist organization, often attacked people it considered to be traitors to the homeland. In late 1961, at the height of the struggle and following a wave of arrests of members of the network, Kaminsky fled to Belgium, where he continued his underground activity.
In Belgium he counterfeited money for the first and last time. The idea was to flood France with false 100-franc notes in order to weaken the French economy another move intended to get the Paris government to withdraw its troops from Algeria.
"Counterfeiting money is not harder or less hard than forging other documents," Kaminsky explains. "The difficulty lies in the fact that you have to create large quantities. One ID card means one person, and 10 ID cards mean 10 people. But when it comes to money you need millions, otherwise it's worthless. After all, you don't counterfeit notes to buy eggs at the grocery store."
However, in March 1962, before the network could put the fake notes into circulation, de Gaulle signed the Evian Accords, which put an end to the war and gave Algeria its independence. The struggle was over. Kaminsky turned to the disappointing work of burning the francs he had printed with so much toil. He did not leave even one packet of notes for himself, following to the last his principle of never forging anything for his own benefit.
His daughter relates that when she was writing her father's biography with him, she asked him: "Dad, you were always penniless and sometimes you barely had enough to eat, so wasn't it hard to burn all that money?"
"It was very hard," her father replied. "The fake notes didn't burn well."
Avoiding deaths
Kaminsky did not give up his clandestine activity after the Algerian episode. Returning to Paris, he reopened the forgery lab, this time for the benefit of revolutionary liberation movements around the world. False papers were still much in demand in the tempestuous 1960s. Kaminsky assisted anti-Franco groups in Spain, freedom fighters in Angola, revolutionaries in South America and opponents of the regime in Greece. In 1967 alone, he says, he created false papers for people from 15 different countries. This was made possible by the small number of people serving as liaisons with whom he worked, who ensured that secrecy was maintained and were the go-betweens between Kaminsky and those who required the forged documents.
How did you decide who to help?
"The goals were more or less worthy, though sometimes controversial. What guided me was the desire to prevent unnecessary deaths."
In 1968, he created the document he calls "the most media-oriented and least necessary I ever made." It was the year of the student uprising in France. Daniel Cohn-Bendit, aka Danny the Red (currently a member of the European Parliament on behalf of the Greens), became the unchallenged leader of the revolt. Kaminsky's liaison with the revolutionary movements, Georges Mattei, "asked if I would agree to create false papers to make it possible for Cohn-Bendit to return to France," from which he had been expelled by the authorities. Kaminsky said he would do it. "I printed the papers and laughed to myself: They were simple, almost dumb a French ID on which we placed his picture with brown rather than red hair, for obvious reasons."
Why do you call it the "least necessary" document you ever manufactured?
"Because Danny the Red was not in mortal danger. He could have got along without that document. There were no checkpoints, as there had been in World War II. It was a game." Still, it was a game in which the forger and the student leader had the upper hand. Armed with the false papers, Cohn-Bendit returned to France thanks to his fake ID, and spoke at a demonstration under the watchful eye of the security services, whom he had put to ridicule.
Not all the forgeries were so simple or risk-free. At the beginning of the 1970s, Kaminsky felt that the noose around him was tightening. He had never been arrested and had no criminal record, but now he had the feeling that something was about to go wrong. The trigger of this uneasiness was a request to help the South African freedom fighters who were trying to put an end to the apartheid regime in their country. The goal was a worthy one and he enlisted in it willingly, producing a South African passport based on a sample provided to him by a go-between.
However, two weeks later, another liaison, French lawyer and politician Roland Dumas, approached Kaminsky with the same request and gave him the same sample passport as before. When this happened a third time yet again with the same "original" passport Kaminsky understood it was a trap. "The same photograph, the same passport, three times from three different go-betweens that was odd," he recalls. Were the secret police of the apartheid regime behind the requests? To this day, neither Kaminsky nor his daughter are certain who was trying to incriminate him.
Overnight, Kaminsky decided to stop. "I was tired," he says. "My personal life had been affected by all the secrecy. I told myself I would stop for a year." He told the people he liaised with about his decision, packed his few belongings and went to Algeria, where he was employed as an engineer by the state. Despite his original intention to take only a one-year break, he stayed in Algeria for 10 years, married a local woman and fathered three children, of whom Sarah is the youngest.
Even though he had done so much to assist the Algerians in their war of independence, he did not get a warm reception in the country. Despite his past, the fact that he had come from France, the former occupier, made him suspect to the local authorities, and his Jewish name did not help, either.
"There were some who claimed I was an agent of the Mossad," he remembers with a bitter smile. "It was far from simple." With the rise of the Islamist movement in Algeria, "my wife, Leila, forced me to return to France."
Were you hurt by the fact that you had to leave a country you had helped?
Kaminsky sighs. "You already know what I think about religious extremism," he says, and adds no more.
Breaking the silence
By the beginning of the 1980s, when Kaminsky left Algeria, his life had become more stable, without the element of secrecy that had been integral to it for three decades beginning in the 1940s. He returned to France a calmer person, with a new family.
His daughter Sarah, a beautiful woman with a captivating smile, has listened to our conversation with a loving gaze. More than anyone else, it is to her that Kaminsky owes his decision to break his silence and tell the world his extraordinary life story.
"It was not easy at all," he admits. "I am not talkative. Even when friends visit us, I sit and listen. I am just not used to talking."
Sarah confirms that her father speaks only when he is asked questions and even then, not always. "One can spend years with him in silence without thinking it is necessary to induce him to speak," she says, adding that she understands, of course, that the silence was above all a "survival instinct." Furthermore, he did not end his career as a forger until the 1970s, and as long as the statute of limitations had not passed he was in danger of being prosecuted, so he preferred to remain silent.
Was the writing of the book primarily a family journey for you and your father?
Sarah: "I need answers to my questions. I saw that time was passing, and I told myself that if I continued to wait it might be too late. I knew I would not be able to cope with that. My father agreed immediately to answer my questions, but it was a long, complicated process. The answers did not come to him naturally, and it was not easy for him to remember everything."
It was hard for her father to accept the term "forger," which is part of the book's title, Sarah says. "He viewed that as something negative," she relates. Kaminsky nods and adds, "I told her I was the one who manufactured the real documents and that the others were fake."
I ask Kaminsky whether he can justly be called the greatest forger of documents of the 20th century. "That title is of no importance. You know, there are unknown forgers who do work that is even more difficult and more sophisticated," he replies modestly.
And he is probably right. The greatest forger is the one about whom we will never know anything. Still, the late revelations about Adolfo Kaminsky are certainly enough to bring him acclaim in France and wherever his story becomes known.
What would you like to be called?
Kaminsky thinks for a moment, smiles and replies, "Most forgers do it for money, directly or indirectly. I did it in order to survive myself and so that others could survive. Call me a humanist forger."
SUBSCRIBERS JOIN THE CONVERSATION FASTER
Automatic approval of subscriber comments.

NOW: 40% OFF
ICYMI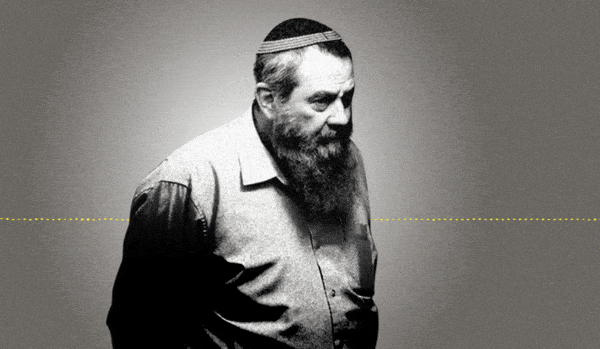 Jewish Law Above All: Recordings Reveal Far-right MK's Plan to Turn Israel Into Theocracy
Why I'm Turning My Back on My Jewish Identity
Down and Out: Why These New Immigrants Ended Up Leaving Israel
The Reality Behind 'The White Lotus' Sex Work Fantasy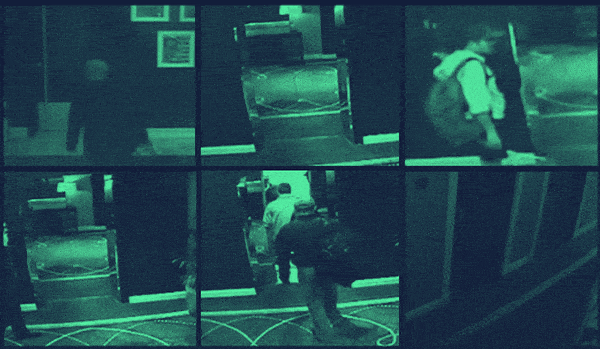 This 'Dystopian' Cyber Firm Could Have Saved Mossad Assassins From Exposure
Comeback Kid: How Netanyahu Took Back Power After 18 Months in Exile