What Killed Arafat Jaradat?
Attorney Sabbagh explains that a suspect coming into the Shin Bet interrogation rooms is like someone who comes to the doctor with a broken pinky and is immediately given a comprehensive examination of his entire body.
It has been many years since last I saw a mourners' pavilion in the territories as large and as busy as the one for Arafat Jaradat, a previously obscure gas-station attendant from the town of Sa'ir.
He was 30 years old, with two children; his wife is four months' pregnant. Jaradat was suspected of having thrown stones and a Molotov cocktail at Israeli forces and was arrested. He died last weekend after six days of detention and interrogation in an Israeli prison, and his death has become a national symbol.
That's how it is when someone dies in prison in unclear circumstances; that's how it is when the West Bank is on the verge of boiling over because of the problem of the prisoners. A wretched death, with equally wretched timing.
And in the gigantic tent set up this week across from the gas station where he worked, people are in tumult in a way they haven't been for a long time. Armed men were firing into the air as nationalist songs and fiery speeches came over the loudspeakers; the tent is adorned with innumerable colorful memorial posters from student unions, a sweet shop in Hebron, political organizations and the Red Crescent in Sa'ir.
Amid the posters sit hundreds of people who came to offer them condolences, all of them men, delegation after delegation, from throughout the West Bank. Here comes MK Mohammed Barakeh (Hadash ), who is greeted with great respect and delivers a pointed and determined speech: "I am standing here before you and telling you in all responsibility: Arafat Jaradat's death was a result of torture. Israel cannot shrug off the responsibility for his blood."
And the large crowd listens in silence. There is mourning in Sa'ir, but also in nearby Hebron: National flags flutter at half mast on the roof of King Hussein High School, in memory of the deceased. The almond trees are in blossom now beside the road going up to Sa'ir.
We enter the mourners' tent and we, the Israelis, are also greeted with respect, with bitter coffee and a date. We search in vain for a quiet corner in the depths of the tent to hear from family members and friends reminiscences about the character of the deceased and details about the foggy circumstances of his death.
His father, Shalish Jaradat, in a traditional robe and headdress, is too stunned to speak. His eldest son, Mohammed, tries to stop crying and tell us his brother's story. After we talk for a time, he says: "Look how tense I am after this conversation, so you can imagine what my brother went through in the interrogations."
Mohammed was with his brother on the night he was arrested. The next time he saw him, a week later, was in the morgue at the Abu Kabir Forensic Institute in Tel Aviv, moments before the autopsy. The final results of the examination had not yet been received on Tuesday, at the time of our visit to Sa'ir, nor by press time yesterday. Mohammed and his elderly father were permitted to come to the morgue; at the sight of Arafat's corpse, both men collapsed. Mohammed remembers only that he saw blue bruises on his brother's forehead and legs, swelling in his wrists (apparently from handcuffs ) and signs of blood in his nose. They were told that his ribs were also broken.
The Palestinian pathologist who participated in the autopsy told the family members that he had no doubt that Arafat Jaradat did not die as a result of a heart attack, as Israel had tried to claim.
In Sa'ir this week, they asked why a detainee who was suspected of the relatively minor offense of throwing stones during the course of Operation Pillar of Defense, in November, was taken from his home in the middle of the night a few months after he committed the offense - straight to a Shin Bet security service interrogation facility at Jalameh.
Is it possible that a person suspected of a relatively minor offense was tortured to death under interrogation? Did he really die in the solitary confinement cell at Megiddo Prison, or had he been transferred there after his death in Jalameh in order to blur the fact that he had died under interrogation, as his family suspects? There are even those in Sa'ir who are convinced Israel wanted to kill him.
The last person to see Jaradat alive, apart from his interrogators and jailers, was attorney Kamil Sabbagh of Nazareth, from the public defender's office. He met his client for the first time in the Samaria Military Court in Jalameh on Thursday, February 21, two days before he died.
Broken spirit
"The fellow came in - doubled over, scared, confused and shrunken," Sabbagh told us this week. "The judge gave us two minutes to talk. He told me he suffered from back pain that had been exacerbated by prolonged sitting on a chair with his hands tied behind his back during his interrogation."
Jaradat's physical and psychological condition looked to Sabbagh like serious cause for concern, and he requested that the judge have him examined by a doctor. The judge indeed ordered such an examination, but it is not clear if it actually took place and what its findings were. The prosecution asked to have Jaradat's remand extended for 15 days - thereby indicating the investigation was far from over - and the judge approved another 12 days of detention and interrogations.
This apparently broke Jaradat's spirit. He thought about his pregnant wife and his children. He begged his lawyer to do something to get him released and the lawyer explained to him that this was not within his power. According to Sabbagh, the fact of his transfer to Megiddo Prison on that same day or the next day, even though the investigation had not yet been completed, indicates he had been passed along to stool pigeons. Usually only people whose interrogations have been completed or who are at the stage of being sent on to informers get transferred to Megiddo.
Israel claims Jaradat was "resting" in his cell, but Sabbagh emphasizes that there is never rest in detention, in those conditions . In his interrogation, Jaradat apparently admitted to having thrown stones, but did not admit to having thrown Molotov cocktails.
Sabbagh explains that a suspect coming into the Shin Bet interrogation rooms is like someone who comes to the doctor with a broken pinky and is immediately taken in for comprehensive examination of his entire body.
The lawyer has no idea what else Jaradat was questioned about, beyond the throwing of stones and Molotov cocktails. By the same token he finds it difficult to imagine what caused his death. On Saturday evening, after he heard about his client's death, Sabbagh drove to Megiddo Prison, but the security officer who came out to meet him did not provide any details.
Jaradat was arrested on the night of February 18. It was a bit after midnight and everyone in the house - he himself, his wife Dalal, his 4-year-old daughter Ya'ara and 2-year-old son Mohammed - was sleeping, as was his brother Mohammed, who lives in the same building. The soldiers, 10 or 12 of them, burst into the home and behaved with rare courtesy. They asked for identity cards and when Arafat gave them his, they told him to say goodbye to his family and come with them for detention. His small children, Ya'ara and Mohammed, clung to his legs but the soldiers promised them their father would be home soon.
Jaradat wasn't very experienced in matters of detention. About a decade ago he was arrested once, for a day. He was also wounded once by a rubber bullet. At the time, Musa Abu Hashash, a field researcher for B'Tselem: The Israeli Information Center for Human Rights in the Territories recorded his testimony, which to this day is kept in the organization's archive.
Jaradat was a strong and athletic young man who, according to his family, had never been ill a day in his life; he was a third-year political science student at the Al-Quds Open University, who loved to play soccer and basketball and earned his living pumping gas at his uncle's filling station. He did not resist arrest. He was wearing a sweat suit as the soldiers accompanied him out of the house; the neighbors relate that after they had gone only a few dozen meters, the soldiers began beating him and his screams were clearly heard.
The next day his family tried to find out where he had been taken. From Hamoked: Center for the Defense of the Individual, they learned he was under interrogation by the Shin Bet at Jalameh. They had no alternative but to wait. Last Saturday afternoon, Arafat's brother Mohammed saw a news flash on Palestinian television: A Palestinian detainee had died in an Israeli prison. He didn't imagine this was his brother.
A little while later the name Arafat Jaradat was reported, too, though at that time they were still saying on TV that he was from Jenin. By now the family was exceedingly worried. People began to gather in their home. A relative, Fathi Jaradat, relates that his son who works for the TV network looked into it and found that it was indeed their Arafat, but he refrained from telling this to the family.
After 6 P.M., the truth became clear, and the deceased's mother and his wife began screaming and were taken to a local clinic. No one bothered to inform them officially of what had happened to Jaradat - not the Israel Prison Service, not the Israel Defense Forces nor any other Israeli authority.
The next day a number of family members went to Abu Kabir and in the evening received Arafat's body at the Tarqumiya roadblock. It was taken to Al-Ahli Hospital in Hebron, until the mass funeral held the following day in Sa'ir, with the participation of about 15,000 people.
A nationalist song is now coming over the deafening loudspeakers in the mourners' tent: "The Palestinian people have the power to topple boulders." Photographs of Jaradat, a handsome young man wearing a shirt and tie, look down from every poster. In most of them his portrait is accompanied by portraits of two other men: Palestinian Authority President Mahmoud Abbas and the late Yasser Arafat. A handful of women are standing on the roof of the gas station where Jaradat had worked, and peer in from there at what is happening; his two small children are asleep at home.
After that we went to visit his grave. In the center of the town there are two small areas constituting the cemetery for shuhada, martyrs. Jaradat was interred in the center of one of them, which is closed off behind an iron gate. A concrete surface has already been poured over the grave as though to make impossible exhumation of his body, which has taken the secret of his death with it to this grave, on which five wreaths of flowers lay. They had already begun to wither a day after the funeral.
Click the alert icon to follow topics:
ICYMI
The Artist Who Survived Auschwitz Thought Israel Was 'Worse Than the Concentration Camp'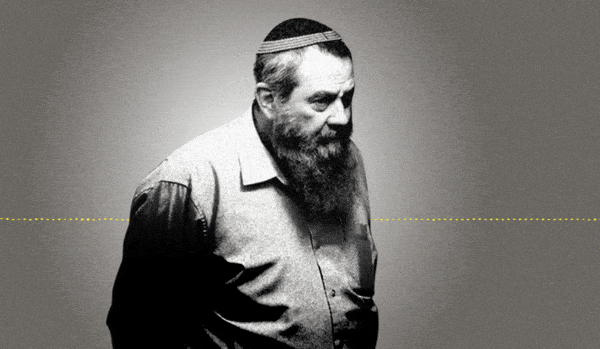 Jewish Law Above All: Recordings Reveal Far-right MK's Plan to Turn Israel Into Theocracy
Why I'm Turning My Back on My Jewish Identity
Down and Out: Why These New Immigrants Ended Up Leaving Israel
The Reality Behind 'The White Lotus' Sex Work Fantasy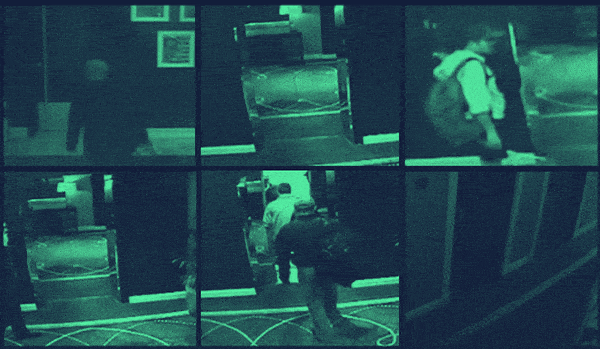 This 'Dystopian' Cyber Firm Could Have Saved Mossad Assassins From Exposure