Netanyahu Suspicious as the Coalition-building Race Continues
Prime Minister Benjamin Netanyahu is in no mood to enjoy Purim. He's halfway through his allotted time to build a coalition, but struggling to break the alliance between new boys on the block, Yair Lapid and Naftali Bennett.
The clock is ticking on the prime minister's time to build a coalition, and emotions are surging.
Usually in processes like these, time is a healer and relations of trust are forged.
Not this time. As the first 21 days of the negotiations draw to a close (Benjamin Netanyahu has another 21 days, including the extra 14 days' extension), the prime minister-designate is convinced that the alliance between Yair Lapid and Naftali Bennett was forged under the auspices of Arnon "Noni" Mozes, the publisher of Yedioth Ahronoth, and is aimed at toppling him sooner or later.
Netanyahu doesn't want either of them in his government. That is probably an ill-advised attitude, because that is the government the public wants.
Next week, Netanyahu will try to win over Shelly Yacimovich: for the time being the Labor chairwoman is playing hard to get. The premier views her demands in the realm of economic-social affairs as a surefire recipe to destroy the Israeli economy. At their meeting last Friday, they talked mainly about the vast disparity in their approaches, but as Yacimovich text-messaged her friends on the way back to Tel Aviv, "The gaps remain."
The second possibility is the "Natke option" a reference to Natan Eshel. If they can't corral the whole of the Labor Party, they will try to rope in at least a third of its MKs and add them to the coalition of 57 MKs, whose other partners would be the ultra-Orthodox, Hatnuah and Kadima. Hey, 62-63 MKs and we have a government. And after that, as the saying goes, God who is also evidently under Eshel's control is great.
This is a government I have already called the "coalition of the weakened". If established, it will survive, probably for four years. None of its members will have a reason to dismantle it. That's Netanyahu's dream. And if it comes true, he will pursue his efforts to separate the members of the wild bunch and co-opt
Habayit Hayehudi to the government.
The gong will sound next Saturday evening, marking the end of the first 28 days. Netanyahu will proceed to the President's Residence and ask Shimon Peres for the full 14-day extension. Then the real game will start. After that, no scenario will be too outrageous to rule out.
If none of the options mentioned here pan out, Netanyahu will understand that he is on the way to losing his mandate from Peres, the premiership and maybe his political career. He will have to bid adieu to the ultra-Orthodox, invite Bennett and Lapid to the fortified house on Balfour Street in Jerusalem, spend a long night with them and their lawyers, and form a government with teeth gritted.
For Netanyahu not to mention the lady from the residential wing on the second floor of the official residence that would be a gargantuan humiliation .
Therapeutic process

In the three lean years in which Tzipi Livni served as leader of the opposition, she held quite a few meetings with Netanyahu in which the possibility of co-opting Kadima (whose leader she then was) into the government was raised. Livni wanted to hear about the PM's plans regarding negotiations with the Palestinians.
On one occasion, she talked about how those talks went. Netanyahu would declare his allegiance to the two-state idea, declare he was serious about his intention to conduct negotiations, and hint that he was capable of making concessions in return for true peace. Great, Livni would say, now let's get down to the nitty-gritty. The settlements, for example. Immediately, Netanyahu would withdraw into a different dimension. Her impression was that he was not serious.
On Wednesday, I asked her whether, in the long meetings she held privately with Netanyahu this past month in his official residence (and yes, she got to taste the infamous pistachio ice cream), she found a different Netanyahu. Or, perhaps it was she who had changed at that time she had 28 Knesset seats, now she has six.
Livni took a deep breath. "I found an understanding that it is impossible to continue with the status quo," she replied. "Even he [Netanyahu] sees that we have to launch a process. He understands that the situation has changed. Israel is in danger of becoming internationally isolated. [U.S. President] Obama is in his second term. I discovered that he has different insights about our situation in the international arena."
The question is how these may be translated into actions, and whether Livni heard what she found it convenient to hear, given her present position. Maybe she preferred not to ask all the questions that her colleague in the six-seat women's club MK Zahava Gal-On, leader of Meretz asked Netanyahu in their meeting two weeks ago. "Effectively, he explained to me why it is impossible to make peace," Gal-On told me this week. "I asked him, 'What kind of political process will there be here?' He asked me, 'Do you really think it will be possible to evacuate settlements?' I told him yes, certainly the isolated settlements, those outside the blocs: in an orderly, considerate way, with plenty of money for those who depart, with empathy, not like [Ariel] Sharon did in Gaza. He said, 'I see it as very problematic.'
"I told him," Gal-On added, "that we have to reach a solution over Jerusalem, because without that there will be no agreement. He asked whether I truly believed that he would agree to divided sovereignty in Jerusalem. I told him that the Clinton plan offers a reasonable solution to the problem. He didn't seem to be anywhere near there. He also told me he is committed to his Bar-Ilan [two-states] speech. I told him to put that into the coalition agreements. It doesn't appear in the agreement with Hatnuah.
"I don't understand what prompted Livni to sign," Gal-On added. "What will the process she is purporting to lead come to, in view of the fact that this is the prime minister's approach?"
In fact, negotiations with the Palestinians will probably begin in the months ahead. The Americans and the Europeans are close to being at their wits' end with Netanyahu. The alternative to negotiations is disastrous. But before we get to the final stages, a lot of water will flow in the choppy Jordan river, and in the meantime Justice Minister Livni will be busy as a beaver.
"My modest contribution," she said this week, "will be the ability to set new processes in motion. I have to do that for the country, but also for myself." That's a remark the old Livni would never have dared make. In the last incarnation she was completely for the country. Now, she is in fact admitting that the negotiating process is also a type of therapy for her.
Male bonding
The first report about the coalition agreement signed between Likud-Yisrael Beiteinu and Hatnuah appeared on the Haaretz website at 4:45 P.M. on Tuesday. Six or seven minutes later, the mobile phone of MK Elazar Stern, number four on Livni's list, rang. He was outside the Knesset chamber.
"Yes, Tzipi," Stern said, and listened to what she had to say. She undoubtedly told him what he had already read. "Don't worry," he told her, "I am not giving any interviews." After another minute in which he listened mutely, he repeated, "Don't worry, I am not giving any interviews." Another minute passed and he had to reassure her a third time. "Don't worry, I am not giving any interviews. I am being asked, but I am refusing." That's Livni. Skeptical and suspicious. From her Mossad days.
The only member of the Hatnuah faction who was let into the secret of the negotiations was Amir Peretz. The alliance between Livni and Peretz, say confidants of the next justice minister, is reinforced-concrete solid. The relations between them, which go back many years, culminated last December with Peretz's defection from Labor (supposedly because party leader Yacimovich refused to accede to his demand to announce that she would not join a Netanyahu government).
Politics creates strange bedfellows. On the way to government, Livni needed the support not only of Peretz but also of Avigdor Lieberman. Without his agreement to let Livni manage the negotiations with the Palestinians, she would not have found an excuse for joining.
Also privy to the secret was an Israeli businessman who lives abroad. He shuttled between Livni, Netanyahu and Lieberman. Not as an actual mediator, more of a supernanny who got people to be more flexible from time to time. Given the profound hatred that exists between Netanyahu and his former chief of staff, Naftali Bennett, Lieberman was entrusted with the task of softening up the leader of Habayit Hayehudi.
When Bennett delivered his maiden speech in the Knesset last week, Lieberman was one of the few Likud-Yisrael Beiteinu MKs who bothered to listen to him. Lieberman entered the chamber before Bennett spoke and left as soon as he concluded his remarks, not before shaking the hand of the freshman MK.
Lieberman has found it difficult to break the rebels-with-a-cause alliance between Naftali and Yair. At one point, he had enough of the latter. On Tuesday, he hurtled himself energetically into the negotiations between Tzipi and Bibi, and was superbly constructive. By paving Livni's way into the government and giving his backing for her to manage the peace talks, Lieberman blocked the possibility that Lapid will get the foreign affairs portfolio.
Lieberman is not interested in negotiations with the Palestinians. As far as he is concerned, Tzipora can be as much of a guest as she wants in the spacious residence of the Palestinian president in Ramallah and forge processes with him. Lapid, in contrast, would not dream of becoming a foreign minister with his wings clipped, which would be the case with Livni handling the negotiations with Abu Mazen, Abu Ala and "Abu-I-don't-know-what," in Bennett's colorful and childish comment.
After the election, Livni initiated a meeting with Lapid. She suggested uniting the ranks and going to Netanyahu as a bloc of 25 seats, with her to get the justice portfolio. She did not mention peace negotiations. Lapid went to Bennett, who declared a sweeping "Nyet." Livni as justice minister and head of the ministerial committee on legislation is not good for Bennett, because she would present a bulwark against right-wing legislation. But that episode is highly instructive about the strength of the alliance between the leaders of Habayit Hayehudi and Yesh Atid.
At 8 P.M. on Monday, the two were sitting at a table in the Knesset cafeteria, watching themselves speaking to their Knesset factions on the TV news and chortling with pleasure. Bennett and his group were waiting for the maiden speech of MK Ayelet Shaked. She was scheduled to speak at 10 P.M. What's heartwarming about this story is that Lapid, too, hung around as a mark of respect for the young Habayit Hayehudi MK.
Two comments
1. The police are examining the provenance of the letter that was circulated recently against Education Minister Gideon Sa'ar. Army Radio reported yesterday that the investigators are close to concluding that the letter is a forgery, that Education Ministry employee M.C. did not write it, and that it is nothing but a collection of recycled rumors.
There isn't a media outlet in the country that didn't investigate these stories in the past two years. Their examinations turned up nothing. No one ever made a complaint to the police. Never, either explicitly or implicitly, was the testimony of any woman ever published about an inappropriate relationship between herself and the minister. Now there is a police examination. It needs to end fast.
2. People in the Labor Party are talking about a two-stage plan attributed to the elder of the tribe, MK Benjamin Ben-Eliezer. According to the plan, Ben-Eliezer will back Histadrut labor federation chief Ofer Eini in the primary to replace Yacimovich, while MK Eitan Cabel, who lost honorably to Eini in the Histadrut election, will step into Eini's shoes. Ben-Eliezer denies the story, and so does Cabel.
What's no longer being denied is the bad blood between Eini and Yacimovich. This week, Shas MK Aryeh Deri met with Eini and asked him to persuade Yacimovich to enter the government. Deri was barking up the wrong tree.
Click the alert icon to follow topics:
SUBSCRIBERS JOIN THE CONVERSATION FASTER
Automatic approval of subscriber comments.

NOW: 40% OFF
ICYMI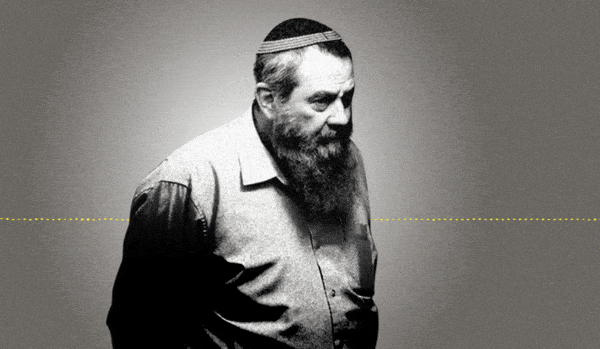 Jewish Law Above All: Recordings Reveal Far-right MK's Plan to Turn Israel Into Theocracy
Why I'm Turning My Back on My Jewish Identity
Down and Out: Why These New Immigrants Ended Up Leaving Israel
The Reality Behind 'The White Lotus' Sex Work Fantasy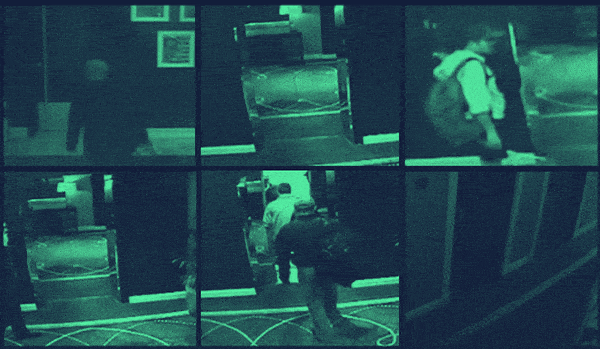 This 'Dystopian' Cyber Firm Could Have Saved Mossad Assassins From Exposure
Comeback Kid: How Netanyahu Took Back Power After 18 Months in Exile