Analysis |
The 'Prisoner X' Affair Was a Catastrophe for Israel, and Must Be Investigated
Ben Zygier was offered a plea bargain involving prolonged imprisonment. His wife and attorneys advised him to take the deal and avoid a trial, but he hesitated. People who commit severe treason and espionage are not offered plea bargains.
The case of Prisoner X – or Ben Zygier-Alon-Allen-Burrows – is raising a storm from here to Australia, and rightly so. This is not an affair, it's a catastrophe.
The sweeping use of the gag order and the defense establishment's losing battle against the Internet and social networks are merely the subplot. The real issue is the state's spiriting away an Israeli-Australian citizen, who worked for it, and locking him up hermetically until he died in strange, suspicious circumstances.
Dealing with the story in terms of "stupidity" misses the point and blurs its gravity. What's at stake here is the core of the individual's life in a democratic state.
The most troubling and problematic factor in the story is the Israeli justice system. Not the Mossad, not the Shin Bet, Prison Service or the media. The justice system is the only one whose hands are not tied; it is sovereign. This system betrayed its duty grievously and cooperated with the defense establishment in a catastrophic procedure, with catastrophic consequences.
Zygier-Alon died before the three district judges appointed to try his case had issued their verdict. This means Zygier-Alon (how convenient to call him "Anonymous") died an innocent man. Like any defendant, he was innocent until proven otherwise.
The unnamed judges decided to conduct the trial in the dark. Not behind closed doors, as customary in sensitive security cases, but in complete darkness, as though it never existed. A trial held in the dark cannot by definition be a just one. When a trial is held in the dark, the prosecution's power increases and becomes unlimited. Unlimited power corrupts.
'Legal atrocity'
Attorney Michael Sfard, who has represented many defendants and organizations against the state, told me Thursday morning, "The most troubling aspect in the Prisoner X affair is that three judges of some district court, who were raised in Israel on democratic, liberal values of justice, agreed to conduct a secret trial the public didn't even know existed. This is a legal atrocity and a violation of the supreme principle without which a just trial cannot exist – openness to the public and public supervision."
Ben Zygier died in Ayalon Prison on December 15, 2010. Six days after his 34th birthday, four days after his second daughter's birth. And most important, a day after his meeting with attorney Avigdor Feldman.
Zygier and his wife wanted to consult Feldman about a most fateful decision – whether to go on trial in an Israeli court or agree to a plea bargain.
The offense Zygier was charged with could be said to have problematic implications, not intentions. He was not a traitor who sold state secrets to Israel's worst enemies for money or ideology. He had committed an offense of negligence, inadvertently, with no malice aforethought. The act could have led to a certain breach of security. According to the information I've gathered, it was not a fateful offense and the authorities' reaction was disproportionate. The fact that Zygier was offered a plea deal corroborates this assumption. People who commit severe treason and espionage are not offered plea bargains.
But the "treason" clause in the Israeli law book is so broad that almost any breach of Israel's security can be included in it.
Zygier was offered a plea bargain involving prolonged imprisonment. His wife and the state-appointed defense attorneys advised him to take the deal and avoid a trial. But he hesitated. At the meeting with Feldman he wanted to examine his options and was inclined to insist on going to trial.
He was worried and upset, but vital and practical. He did not display signs of depression or psychosis.
Feldman told Zygier he could not advise him professionally without looking over the evidence. Immediately after the meeting Feldman went about obtaining the evidence, but the next day he was told there was no point. The defendant had died.
The mind boggles
One could imagine a situation in which a person in extreme prison conditions who faces a threatening, fateful dilemma chooses to commit suicide. One may also wonder about the likelihood of his committing suicide four days after his daughter's birth and immediately after meeting a lawyer to examine his options and leaning toward a trial rather than a plea bargain.
The mind boggles. When files and judicial procedures are handled in the dark, like X files, anything goes. In Australia the media are openly talking about the possibility that Zygier did not choose to die but was killed. This, of course, is inconceivable in a democratic state. That's why an immediate inquiry is held into a prisoner's death. Any prisoner. That's the law. It's not some privilege or gracious behavior on the authorities' part.
Judge Daphna Blatman Kedrai's investigation into Zygier's death took a year and a half, much too long. It was concluded he had committed suicide. But in view of what I've described, this story must end with a state inquiry commission. It's analogous to the Bus 300 affair. The Israeli public deserves to know if there are also a prisoner Y and a prisoner Z in Israeli prisons.
The Israeli public deserves to know how all the supervision mechanisms collapsed and how to make sure such a systemic failure is not repeated. I therefore call to set up a state inquiry commission now. Who else will call for this? In other words, will the affair have political repercussions? Both the Mossad and Shin Bet are directly subordinate to the prime minister. The only sound from the prime minister's office right now is a loud silence.
Meanwhile various politicians are already exploiting the affair for their needs. The first is of course former Foreign Minister Avigdor Lieberman, who launched an incitement tirade against the MKs (Galon, Khenin, Tibi) who asked the justice minister on Tuesday about the affair.
He was joined by other rightist MKs, riding on the "harm to state security" argument. Among them is former IDF spokeswoman and chief censor Miri Regev.
Their argument is, of course, populistic nonsense.
Rightist MKs should also have a supreme interest in preserving the principle that a person is innocent until proven guilty, the right to a fair trial and Israel's democratic character. State security is based on these no less than on tanks and airplanes. No Israeli citizen can sleep in peace in a state where a Prisoner X affair can take place.
Click the alert icon to follow topics:
ICYMI
Ken Burns' Brilliant 'The U.S. and the Holocaust' Has Only One Problem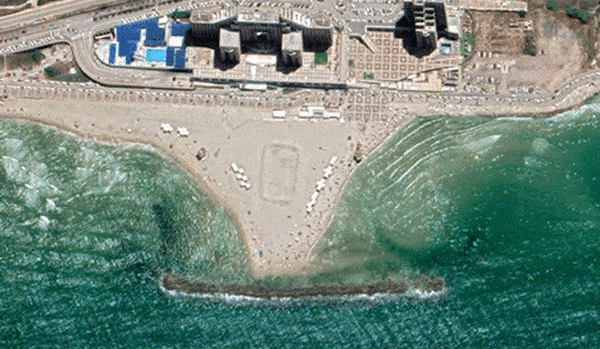 Facing Rapid Rise in Sea Levels, Israel Could Lose Large Parts of Its Coastline by 2050
Lapid to Haaretz: 'I Have Learned to Respect the Left'
The Mossad's Fateful 48 Hours Before the Yom Kippur War
As Israel Reins in Its Cyberarms Industry, an Ex-intel Officer Is Building a New Empire
How the Queen's Death Changes British Jewry's Most Distinctive Prayer