What in the World Was Sara Netanyahu Thinking When She Got Dressed?
Like many of the women at the 19th Knesset swearing-in ceremony, the First Lady wore black, but unlike the rest, she wore a black dress that was both tight and transparent, with transparent lace at her arms, neck, and most unfortunately, particularly when she sat down - her stomach.
In a rare day of positivity and collegial spirit in Israeli democracy, at a celebratory swearing-in ceremony where a crop of fresh faces were brought into the Knesset and coalition-building was put aside for the moment, only one element marred the atmosphere: Sara Netanyahu's dress.
Let me qualify my discussion of the widespread criticism of the attire of the Prime Minister's wife - as someone who is much closer to Sara's age and body type than Bar Refaeli's, I think Sara is, overall, a perfectly acceptable-looking woman, who generally dresses in a manner appropriate to her station, if anything, erring more on the side of conservative and frumpy rather than daring and trashy.
She may not be a fashion icon like Michelle Obama or a supermodel political wife like former French leader Nicolas Sarkozy's wife Carla Bruni, but she had nothing to be ashamed of when compared to Hillary Clinton, Laura or Barbara Bush, or any of her local predecessors in the role of First Lady.
So keeping all of that in mind, I ask, along with rest of the state of Israel: What in the world was Sara Netanyahu thinking when she got dressed Tuesday?
Like many of the women in attendance at the ceremony, Sara wore black. But unlike the rest of the women there, MK's and family members alike, her black dress was both tight, and transparent, with transparent lace at her arms, neck, and most unfortunately, particularly when she sat down - her stomach.
The reactions were swift and harsh, sweeping across the Hebrew-language internet and social networks and on newspaper websites, and on television shows within hours after her appearance at the nationally televised event. The fashion police were out in force and they were merciless, pointing out the obvious - if, like Sara, you aren't built like a model, you cannot wear skin-tight clothes that show your stomach, or appear to show your stomach (one presumes that there was flesh-colored material under the lace) and you must particularly take care never to do so if you are going to be in a situation that forces you to sit in a soft, low chair, where anything that can bulge, will bulge.
At this point, I must note that even when this type of dress is worn by young Hollywood types, even though it is age and figure appropriate, and even though they were headed to a nightclub or the MTV awards show, and not to the Knesset, this style of dress still looks pretty trashy.
Many people online were obsessed with understanding how this happened. Blogger Dvorit Shargal immediately came up with the questions any self-respecting investigative fashion reporter must ask in order to properly investigate the incident, including "Who helped Sara choose this dress?" "Who is the salesgirl who told her without blinking "black lace suits you?" "Was there a mirror in the store and are there mirrors in the Prime Minister's office?" "Did Sara attempt to sit in a chair wearing the dress in front of a mirror?" and "Doesn't Sara have any close girlfriends?" "Does she have any friends at all?"
We do know for sure that she has two sons, but no teenage daughter. Speaking from experience, I know that this would have come in handy - no self-respecting girl would let her mother out of the house looking like that.
Since the fashion "don't" took place in the Knesset, many could not resist putting a political spin on the fashion faux pas, particularly in view of widespread rumors that Habayit Hayehudi was not being welcomed into the coalition because of the personal antipathy that Sara Netanyahu has for its leader, Naftali Bennett.
When I put up a picture of the infamous outfit on my Facebook page, one commenter called it: "Proof of how terrified Bibi (and everyone else) is of her that nobody told her to go change." Another agreed and took the point it up a notch, saying this reminded him "of when Saddam's generals were too afraid" to inform him the fact that he did not, in fact, possess weapons of mass destruction.
Another quipped that it "seems even her clothes couldn't form a coalition."
Others moved beyond the joking and said that Sara's faux pas was a microcosm of real, long-standing problems both with Israeli fashion sense and the availability of appropriate clothing for women who are not young and skinny.
My chic New York-born neighbor Nehama Blumenreich said she hopes the debacle is a wake-up call to Israeli fashion industry. "I am convinced that the reason so many Israeli women in their 40's dress like they're in their 20's is because that's what's in the mall stores and is affordable. Well-designed, well-tailored clothing using good textiles cost an absolute fortune here. I'm fed up with the crap they pass off as clothing here and fed up with feeling like I need to take out a second mortgage on my home if I want to dress normally here. I rarely buy clothing here and neither do most immigrants I know …
"Most Jewish (at least Ashkenazi) women have bodies that hearken back to our peasant roots -- it's almost as if the "designers" are designing clothing for what they want us to be, not what we are ... Retailers here also only keep the small sizes out on the floor, the larger sizes , and I'm not even talking plus, just larger than size 4, are in the back and you have to ask for them. so many women will just squeeze themselves into something way too small rather than risk the disdain of the teenager on the selling floor to have to ask for something larger. The unspoken message is clear. But what retailers don't realize is that by forcing women into these ridiculous outfits, not only do the women look bad, but the brand looks bad too - poorly fitted clothing is a the worst advertising."
But even Nehama admits that Sara Netanyahu, of all people "can afford to do better." The wife of a prime minister can afford stylists and clothing from abroad (paging Trinny and Susannah?) though there are likely locals who would do the job for free out of patriotism, in order to salvage Israel's national honor.
And it looks like there's not much time to salvage it. On one hand, Sara was lucky that the news broke Tuesday night that President Obama is likely to come visit Israel in March, because the news took up space in the newspaper that might otherwise have been devoted to making fun of her.
On the other hand, fashionistas immediately began imagining Sara having to stand next to Michelle Obama, she of the impressively muscled arms and perfect fashion resume. One hopes that instead of continuing to bash Sara with low blows (like those who decided that her celebrity lookalike was a certain blonde Muppet who also doesn't dress appropriately) it's time to stage a helpful and well-intended intervention.
Even the toughest fashion police know that rehabilitation is possible.
Click the alert icon to follow topics:
ICYMI
The Artist Who Survived Auschwitz Thought Israel Was 'Worse Than the Concentration Camp'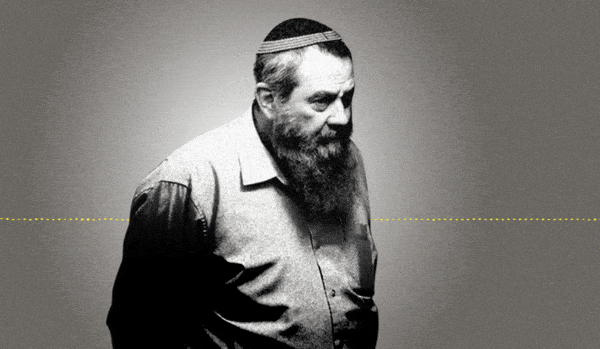 Jewish Law Above All: Recordings Reveal Far-right MK's Plan to Turn Israel Into Theocracy
Why I'm Turning My Back on My Jewish Identity
Down and Out: Why These New Immigrants Ended Up Leaving Israel
The Reality Behind 'The White Lotus' Sex Work Fantasy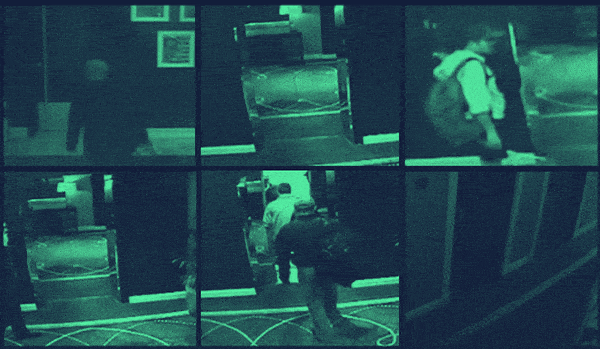 This 'Dystopian' Cyber Firm Could Have Saved Mossad Assassins From Exposure