Tze'elim Revisited: A Military Disaster, an Emotional Denial
A new book explores the infamous 1992 accident at the Tze'elim base and what it says about Israeli society.
"Tze'elim: The Trauma of Sayeret Matkal" (Kinneret Zmora-Bitan; Hebrew ) is a detailed account of the tragedy that took place on the grounds of the Israel Defense Forces' Tze'elim training base on November 5, 1992, popularly known as known as "the Tze'elim 2 disaster." Author Omri Assenheim did a great literary-journalistic job here: He put together thousands of fragments from reports, minutes of meetings, thoughts and memories, and with their help created an in-depth and multidimensional picture of an event that - not for nothing - is filed in the collective consciousness under the term "disaster."
This is a book that uncovers several geological strata of streams-of-consciousness comprising an event that has been marked as a trauma - i.e., a repressed and inaccessible memory. The toilsome gathering of the incident's history served Assenheim to penetrate beyond large and deterring terms - "disaster," "trauma" - and to focus on the human beings there. He managed to dismantle the dramatic backdrop, which consists of larger-than-life imagery - "Sayeret Matkal" (the IDF General Staff's elite special-operations force ), "Saddam Hussein," "Ehud Barak" - and peel away the layers of the legend until he exposed a reality that can be digested and understood.
There is no extraordinary revelation in this book, and that's a good thing. The attempt to discover a new piece of information, one that would provide a "different" viewpoint on the case, implies agreement that the event should be labeled in legendary terms. This is also the reason why the thousands of news reports, articles and interviews over the years not only failed to heal the trauma, but added further layers of glory and powerfulness to its protagonists - even if by reductio ad absurdum.
When the protagonists are stripped of their garments of mythology, the story reads in a fairly straightforward way. This was an IDF unit's training exercise, in which five soldiers were killed. They were killed because the troops that fired real missiles did not know the exercise was still in its "dry" phase (i.e., without live ammunition ). They did not know because there was no coordination between the troops doing the firing and their comrades-in-arms in the field. There was no coordination because there was no one overseeing safety during the exercise. There was no one who oversaw the safety issue because no one had been designated in charge of the operation they were rehearsing at Tze'elim. No one had been designated in charge because the chief of staff did not deem it necessary to designate someone for that role. That is the story of the Tze'elim 2 training accident. All the rest can be chalked up to the Rashomon effect.
Naturally, the Rashomon effect is the really interesting part of this saga, because the accident itself merely serves as a sort of intersection for particles of consciousness that operate within a unique, almost inconceivable existence. If there is a legendary or historical dimension to the Tze'elim disaster, it necessarily stems from the metaphor called Sayeret Matkal, which functions - in its own eyes and in the eyes of those around it - as a kind of narcissistic extension of an entire country.
Therefore, it is precisely the marginal stories - those that ostensibly are not directly related to the case, and hence not charged with the psychological defenses of the speakers - that lend this book importance beyond that of another expanded journalistic exercise.
Cerebral uniformity
The story of Sayeret Matkal as a narcissistic extension of a country can be told through two main characters: Ehud Barak and Doron Kempel. The first, a revered former commander of Sayeret Matkal, was at the time of the Tze'elim disaster the IDF chief of staff; Kempel was the de facto commander of the greater operation, which was supposed to culminate in the death of Iraq's leader, Saddam Hussein. The connection between Barak and Kempel is definitive: These are two ostensibly successful products of an educational-military-national system which seeks to engineer external reality with the help of "the Jewish mind."
In order to implement what might be perceived as megalomaniacal delusions, people are selected whom Kempel describes as "practically religious in terms of cerebral uniformity and media uniformity." Or what Neri Yarkoni, prosecutor in the Tze'elim 2 trial, describes as part of "a marital dynasty in a family." The megalomania - which might also be described as a legitimate form of ambition and drive - is not theoretical, but rather part of the "ordinary" way of thinking in Sayeret Matkal. It is expressed within an elaborate system of consciousness, which begins with the use of lofty rhetoric and ends with the need to carry out missions that may "change history on the global level" (Kempel, on Operation Bramble Bush - the plan to assassinate Saddam Hussein ).
To break down the national narcissism into actual content, to understand how it looks and behaves in reality, how it thinks and feels, it is worth tarrying with Maj. Doron Kempel, the real hero of the book. His way of thinking represents in radical form - and therefore lucidly - what is perceived to be the ideal national mentality. At the young age of 24 he sketched out for himself flowcharts depicting his future.
"I thought that in any event I would like to complete my law and philosophy studies," he told Assenheim 20 years after the fact. "And from there there were three axes, one of them was to continue along the military axis and perhaps become chief of staff, and from there go on to politics and strive to become prime minister. The second axis was academic, and the third axis was business."
Kempel's axes reveal a fundamental mindset of a 24-year-old man whom the state defines as worthy of leading it in the future. Kempel's optional axes are synthetic modes of thinking, whose goal is the realization of private desires under a national guise. The very use of the term "axes" attests to a fusion of military terminology in the private reality of a civilian in Israel. Kempel is prepared to serve the national narcissism - by assassinating the leader of a country, who to Chief of Staff Barak's mind gives the impression of being a "pretty disturbed" person - so that eventually he will be rewarded and stand at the head of that same country he served. In case he does not succeed in realizing one axis, he prepares for himself two alternative ones.
For Kempel, life is managed as a strategy game denuded of emotions and devoid of moral standards. When called upon to address ethical questions regarding the objective of Operation Bramble Bush, he says: "As far as I'm concerned they needed to die [Saddam Hussein and his close associates - A.I.]. I didn't feel they had done something that is wrong. I never thought they were bad people, by the way. They were merely on the wrong side of the field. Place me on the other side of the field, and I play for them."
Kempel perceives reality as a playing field, and therefore the sole value of human beings is determined according to their side of the field - in other words, separately from their character and quality as human beings.
After the accident occurs and five soldiers are killed, Kempel suffers no emotional breakdown and is not preoccupied with grieving, at least not on the surface. "I tried to see what my game plan is with regard to this," he explains, "how I manage it mentally." It seems that the language Kempel employs has in recent years penetrated the very heart of Israeli life: "game plan," "manage it mentally" - as though it were all part of a crisis at a high-tech firm. He continues: "I held these meetings with myself. I told myself, 'Come think for a moment why this bothers you. Morally speaking does it bother you? How do you want to feel about this matter?' And then I determined for myself how I would like to feel, and began feeling that way."
Manufacturing reality
It is worth noting the manner in which a person manufactures a mental reality for himself: He thinks things that are not necessarily thinkable, and then gives himself emotional orders that are implemented in a manner he deems efficient. Thus you can shove away any emotional consequences or mental blocks which might harm the final objective, with the whole synthetic process being done "behind a desk, with pencil and paper." When Kempel is interrogated by the Military Police about the incident in question, he continues to use the same rhetoric seemingly borrowed from game theory: "I had a game plan - I switched to another language. I decided that I'm going to write my testimony - even if it takes 600 years, I am going to write down everything, let them tire first, I'm managing time."
The emotional detachment Kempel exercises enables him to be purposeful and practical. So, even when he is on the way to the hospital to visit several of the wounded, he is not preoccupied with the victims, but with the task itself: "Now, when it has happened, I have a clear image of what has to be done there." The denial of the event is likewise reflected in the fact that Kempel and Capt. Dror, the commander of the launch team, acted after the accident as they do after successful operations: They framed a picture of a sunset at sea with the cliched caption: "Every sunset is also a sunrise and every ending is also a beginning."
What is simultaneously impressive and disturbing about Doron Kempel are the physical and mental powers he directed for the purposes of self-actualization, clothed in national garb. Kempel is a person who "does what needs to be done" without addressing the content of what is done. From his point of view, the world is an instrument for serving his private ambitions; he therefore empties it of emotional and moral content and turns it into a one-dimensional picture. With such an image it is easier to maneuver without psychological speed bumps slowing his rate of progress. The way in which Kempel perceives reality and his role within it is the way in which Sayeret Matkal perceives reality and its role within it, and more fundamentally the way in which the state perceives reality and its role within it.
This is a perception that rests on a utilitarian platform, creative in the instrumental sense, backed by high analytical abilities and Spartan self-discipline, but also a perception denuded of any moral, emotional or occasionally human dimension. Most important: This is a perception that shifts solely along a tactical axis and sanctifies a reality of "crisis management," which makes the system sustainable. It refuses to acknowledge the meta-story that lies on top of things and below them, and which is made up of people, of feelings, of sensations, of pains and abrasions. It is a kind of synthesis in which "the Jewish mind" (the mental) and "the New Jew" (the physical) are welded together and go out to fight the "bad guys" of the world.
The Tze'elim 2 training accident prevented Kempel from realizing his "military axis." He continued to operate along the other tracks. He earned an MBA from Harvard, and today he is a businessman (the third axis) worth tens of millions of dollars. "Ultimately I'm a happy person, not sad," Kempel says at the end of the book.
Asked whether he intends to return to Israel, he replies: "Look, I'm not in the United States because I feel that I'm unwelcome in Israel or because I fled from there. It's simply better suited to my objectives and tasks at the moment."
ICYMI
Ken Burns' Brilliant 'The U.S. and the Holocaust' Has Only One Problem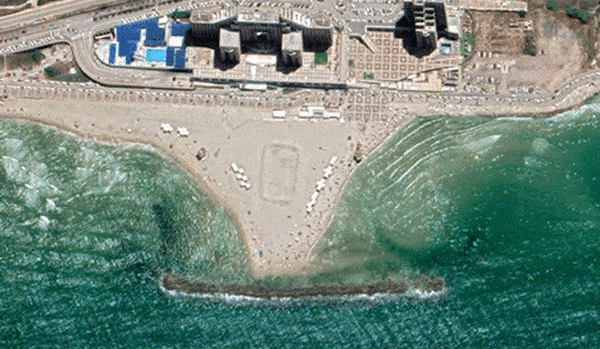 Facing Rapid Rise in Sea Levels, Israel Could Lose Large Parts of Its Coastline by 2050
As Israel Reins in Its Cyberarms Industry, an Ex-intel Officer Is Building a New Empire
How the Queen's Death Changes British Jewry's Most Distinctive Prayer
Chile Community Leaders 'Horrified' by Treatment of Israeli Envoy
Over 120 Countries, but Never Israel: Queen Elizabeth II's Unofficial Boycott