LIVE BLOG: Israel's Reported Strike on the Syria-Lebanon Border
The target of the reported attack was apparently an arms convoy moving from Syria to Lebanon, but it is still not clear precisely where the strike occurred, or whether the cache included chemical weapons. Haaretz brings you the latest updates.
International media reported Wednesday that Israel launched an overnight air strike on Lebanon's border with Syria, after carrying out four separate flyover missions in Lebanese air space.
The target of the reported attack was apparently an arms convoy moving from Syria to Lebanon, but it is still not clear precisely where the strike occurred, or whether the cache included chemical weapons. Various diplomatic sources have identified the site of the attack as the Jamraya research center.
Click here for all of Wednesday's updates.
Meanwhile, U.S. officials told the New York Times overnight that Israel had informed Washington of its intention to attack.
To get the latest updates and 24/7 coverage, subscribe to Haaretz digital editions. Now only $1 for the first month.
LIVE BLOG
8:10 P.M. U.N. Secretary-General Ban Ki-moon expressed "grave concern" on Thursday over reports that Israeli jets bombed a convoy near the Lebanese border, apparently hitting weapons destined for Lebanese militant group Hezbollah.
"The Secretary-General calls on all concerned to prevent tensions or their escalation and to strictly abide by international law, in particular in respect of territorial integrity and sovereignty of all countries in the region," Ban's press office said in a statement.
7:40 P.M. UN peacekeepers in a demilitarized zone between Syria and Israel were unable to verify a Syrian complaint that Israeli planes had flown over the Golan Heights area, a spokesman for UN Secretary-General Ban Ki-moon said on Thursday. "UNDOF [the peacekeeping mission] did not observe any planes flying over the area of separation and therefore was not able to confirm the incident. UNDOF also reported bad weather conditions," UN spokesman Eduardo del Buey told reporters. (Reuters)
7:15 P.M. Syria says Israel and its allies bear responsibility for the results of the Israeli air raid near Damascus, adding it has the right to defend its sovereignty. "Syria holds Israel and those who are protecting it at the Security Council responsible for the results of the attack and confirms its right to defend its land and sovereignty," state television quoted a letter from the Foreign Ministry to the United Nations as say saying. (Reuters)
7:00 P.M.The White House warns Syria not to transfer weapons to Hezbollah, AFP reports. "Syria should not further destabilize the region by transferring weaponry to Hezbollah," said Ben Rhodes, a U.S. deputy national security advisor, according to AFP.
6:10 P.M. Foreign Minister Mohamed Kamel Amr slammed Wednesday's airstrike on Syria by the Israeli military, saying "such an assault on Arab land is entirely rejected and represents a flagrant violation of the United Nations Charter and international law."
4:50 P.M. Damascus called the head of its its UNDOF (United Nations Disengagement Observer Forces) in the Golan Heights to file a complaint early Wednesday. Syria is claiming Israel breached the 1974 Israel-Syria armistice agreement when it entered its airspace
2:08 P.M. Iran says the attack was "clearly coordinated with the West".
"This was an attempt to subvert the victories of the government over the rebels in Syria," says Iranian Foreign Minister Ali Akhbar Salehi. The attack "reveals" the cooperation between the rebels and the "Zionist regime," he adds.
Salahi's deputy warns that the "Israeli bombing in Syria will have grave consequences on Tel Aviv", Iranian television reports.
12:00 P.M. Reports of Israeli attack seem not to have any effect on tourism in northern Galilee and Golan Heights. Heavy snowfall has drawn enthusiasts to Mount Hermon, and more visitors are expected over the weekend.
11:59 European Union foreign ministers meeting in Brussels react cautiously to reports of the Israeli air strike in Syria.
"I don't have any additional information," British Foreign Secretary William Hague tells reporters. "Of course, there are great dangers from the Syrian conflict."
German Foreign Minister Guido Westerwelle adds: "As long as we don't have any own knowledge, as long as we don't have any assured knowledge about what is being reported there, I don't want to make any statement."
10:31 A.M.: The Arab League describes the reported Israeli strike as a "flagrant aggression and a glaring violation" of the Arab country'ssovereignty.
"Silence of the international community about Israel's bombing of Syrian sites in the past encouraged it to carry out the new aggression, taking advantage of political and security deterioration in Syria," Nabil al-Arabi, the head of the pan-Arab organization says in a statement.
9:36 A.M.: Hezbollah condemns the Israeli attack, which it said targeted a Syrian research center, saying it was an attempt to thwart Arab military capabilities and pledging to stand by its ally President Bashar al-Assad.
"Hezbollah expresses its full solidarity with Syria's leadership, army and people," it said in a statement.
8:30 A.M.: Russia says it is very concerned about reports of the Israeli attack and that any such action, if confirmed, would amount to unacceptable military interference in the war-ravaged country.
"If this information is confirmed, then we are dealing with unprovoked attacks on targets on the territory of a sovereign country, which blatantly violates the UN Charter and is unacceptable, no matter the motives to justify it," the Russian Foreign Ministry says in a statement.
8:08 A.M.: Voice of Lebanon Radio reports that Israeli planes flew over the country overnight, carrying out simulation attacks. A-Nahar newspaper claims that Israel updated NATO and officials in Europe and Beirut regarding the attack on Syria. Al-Akhbar claims that the U.S. was a partner to Israel's decision to attack, and that Israeli Prime Minister Benjamin Netanyahu updated U.S. President Barack Obama prior to the planned attack. Lebanese media says the armies in Lebanon and Jordan have raised security alerts. (Jack Khoury)
5:30 A.M. Israel informed the United States of its plans to attack a military target inside Syria prior to launching an airstrike on a military research center outside Damascus, a U.S. official speaking on condition of anonymity told the New York Times late on Wednesday.
In addition to the strike on the research center, Israeli warplanes bombed a convoy near Syria's border with Lebanon, sources told Reuters, apparently targeting weapons destined for Hezbollah in what some called a warning to Damascus not to arm the Lebanese faction.
11:55 P.M. Syrian news website Al Hakika reports that the information on military facility was given to Israeli and American agents by rebel forces after receiving it from a senior official who worked there. The official, the report said, was arrested some ten months ago.
The site is located about five kilometers from Bashar Assad's palace and is secured by the president's guard. Until recently, anti-aircraft missiles were stationed there, but went out of commission due to the intense fighting in the area.
Al Hakika also claims that Israel tried to recruit agents working in the facility in order to shed light on its activity, mainly the development of chemical and biological weapons.
11:45 A.M. Diplomatic sources from three countries told Reuters that chemical weapons were believed to be stored at Jamraya, and that it was possible that the convoy was near the large site when it came under attack. However, there was no suggestion that the vehicles themselves had been carrying chemical weapons.
Several rebel sources, however, including a commander in the Damascus area, accused the authorities of lying and said the only attacks at Jamraya had been mortar attacks by insurgents. "This episode boils down to a warning by Israel to Syria and Hezbollah not to engage in the transfer of sensitive weapons," the source said. "Assad knows his survival depends on his military capabilities and he would not want those capabilities neutralized by Israel - so the message is this kind of transfer is simply not worth it, neither for him nor Hezbollah." (Reuters)
Click the alert icon to follow topics:
ICYMI
The Artist Who Survived Auschwitz Thought Israel Was 'Worse Than the Concentration Camp'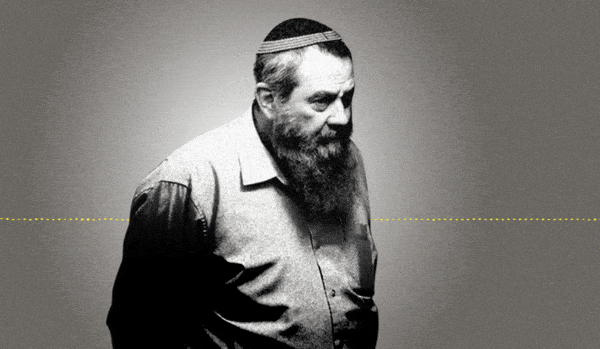 Jewish Law Above All: Recordings Reveal Far-right MK's Plan to Turn Israel Into Theocracy
Why I'm Turning My Back on My Jewish Identity
Down and Out: Why These New Immigrants Ended Up Leaving Israel
The Reality Behind 'The White Lotus' Sex Work Fantasy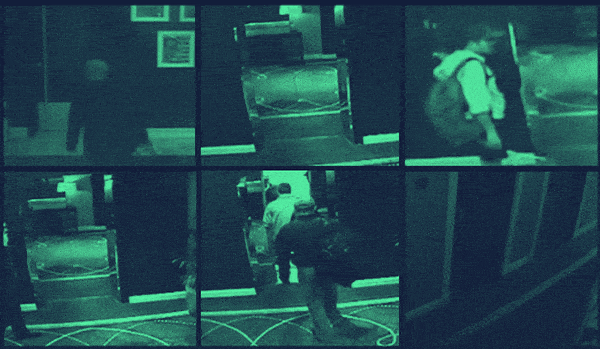 This 'Dystopian' Cyber Firm Could Have Saved Mossad Assassins From Exposure