Israel Election 2013 |
LIVE BLOG: Israel Elections 2013, the Day After
Of the more than 5.65 million Israelis eligible to vote, some 3.6 million cast their ballots, with a turnout of 4 percent more than in the 2009 elections.
Israelis across the country took to the polls on Tuesday, to elect the 19th Knesset. Of the more than 5.65 million Israelis eligible to vote, some 3.6 million cast their ballots, with a turnout of 4 percent more than in the 2009 elections.
The average exit polls, published at 10:00 P.M., showed a tight race between the right-wing and center-left blocs, with the prior winning 61 seats and the latter 59.
By the morning, when 99 percent of the votes had been counted - excluding soldiers and prisoners - the two blocs were neck and neck. Likud-Beiteinu has emerged as the strongest party, with Yesh Atid second having won 19 Knesset seats. Labor is third with 15 seats. The number of votes needed for a party to pass the electoral threshold and enter the Knesset is 73,000. This number was 67,500 in Israel's last elections, which took place in 2009. Overall, voter turnout was 66.6%
In this election, for the first time, the public was able to follow the counting of ballots in real time on the government's Memshal Zamin website, or using a special cell phone app.
Live updates from Election Day and the night after
LIVE BLOG
4:25 P.M. Shelly Yacimovich: "The final result - 15 seats - is maybe more than what anyone dreamt of a year and a half ago, but it is disappointing. .. I congratulate Yair Lapid but I call on him not to join a government led by Netanyahu, which intends to dismantle the middle class. If [his party] would participate in an alternative coalition – I will help him. If not – I will lead, along with my excellent faction – a combative opposition, never seen before. "
4:18 P.M. Prime Minister Benjamin Netanyahu: "The Israeli public wants me to continue leading the country and it wants me to build a coalition that would create three major changes domestically: more equal distribution of the national burden, affordable housing, and change in the system of government. I am coming out of a long meeting with my partner, Avigdor Lieberman, and we agreed that in addition to security and diplomacy, we will focus the coalition talks on these three principles."
3:35 P.M. Haaretz's Ravit Hecht is carefully optimistic about the hope expressed by Israeli voters on Tuesday - for economic stability, for peace, for values – but warns it carries with it great responsibility for the election's big winners; Yair Lapid's surprising success in Tuesday's election reflects what Israelis really want, Gideon Levy opines: to be left alone, a quiet, good life, peaceful and bourgeois, and to hell with all those pesky nagging issues; Carlo Strenger argues the biggest winner of the Israeli election is democracy, arguing that the people have punished all politicians who ran on a platform of hatred and voted the two most racist and extreme right-winger.
2.20 P.M. PA's Abbas says he is ready to work with any Israeli government that accepts UN statehood resolution. "What interests us in the next Israeli government, is for it to abide by the two-state solution, stop settlements and recognize the United Nations General Assembly November 29 resolution that talks about a Palestinian state on the 1967 borders with Jerusalem as its capital," said President Mahmoud Abbas' spokesman, Nabil Abu Rudeineh. (Haaretz)
12:29 A.M. U.S. Ambassador to Israel Dan Shapiro on Facebook: I congratulate all citizens of Israel on elections to the 19th Knesset that are now over. In democracies like Israel and the U.S., the right and duty to vote are very dear. Congratulations to everyone who took part in determining the future of the state of Israel. We look forward to working closely with the next government.
11:37 A.M. WATCH: International networks coverage of election night.
11:30 A.M. Haaretz's Nir Hasson rounds up the insights and oddities from Israel's election results by locale. Some highlights: Rehovot reflected Israeli society's preferences almost exactly; In the Arab town of Sakhnin there was voter turnout of almost 80%, nearly 14% higher than in the rest of the country; a lone voter in the settlement of Sussia voted for the United Arab List; 109 of about 3,000 voters in Jisr al-Zarqa voted for Otzma Leyisrael, a party on the far right; Rabbi Chaim Amsellem got only 327 votes in ultra-Orthodox Bnei Brak,while United Torah Judaism got 44,973 votes; Voter turnout in Bnei Brak was 77.58 percent, about 11 percent higher than the national average.
11:06 A.M. Isaac Herzog, Labor's No. 2, said Yair Lapid has a unique opportunity and he has to tread carefully and not repeat the mistake made by his father, Tommy Lapid, when his Shinnui party broke apart in 2006. If parties on the center-left can unite and block the formation of a right-wing government, Herzog said, we can change the country.
Housing Minister Ariel Attias said, "we had a tough elections campaign," adding that two parties tried pinch votes from them." Koah Lehashpia and Amsallem took at least 75,000 votes," he said.
10:44 A.M. Israeli shares opened higher on Wednesday, after Israel's stock market was closed Tuesday for the general election.The blue-chip Tel Aviv index was up 0.9 percent at 1,203.89 points at 7:58 GMT. The broader TA-100 index was also 0.9 percent higher, while government bond prices were up as much as 0.4 percent (Reuters).
09:50 A.M. Habayit Hayehudi's Ayelet Shaked: Netanyahu's campaign destroyed the right.
09:44 A.M. Chairman of Central Elections Committee Justice Elyakim Rubinstein expected to submit official results to President Shimon Peres next Wednesday. Until then, Peres won't be able to start the official round of negotiations, or to nominate any of the candidates to form a government.
According to Israel's Basic Law, these talks with Knesset faction leaders can take up to a week, but Peres intends to work fast and assign the task of forming a candidate to the selected candidate within two days after he receives the final results. This means that the task may be assigned by the end of next week.
09:23 A.M. Yair Lapid wrote on his Facebook page: "Over the past year people asked me again and again if I would continue to be with you on Facebook, even after being elected. So here you are. The elections are over, and as you can see, I'm here."
United Arab list-Ta'al MK Ahmed Tibi: "We achieved an impressive result. Five seats. I am hopeful that we will not be hurt by the vote of the soldiers. This is thanks to the public's belief in our way, the many young people who flocked to us in droves."
Eldad Yaniv, whose party Eretz Chadasha did not pass the electoral threshold, wrote on Facebook: Thanks and much love to those who shared our journey. The biggest hug I can give to those who voted with their hearts, and did not give in to fear"
Otzma Leyisrael's MK Michael Ben-Ari, who will now be leaving the Knesset, said on Facebook, "we did not stand up to the challenge! Sadly, we have not passed the electoral threshold, and we will not be in the next Knesset. I am not giving up, on the way, on the belief or on the principles."
08:58 A.M. Almost half of the incumbent Knesset members are expected to not be included in next Knesset, following the announcement of the final election results. Some 53 MKs will be forced to leave. Sources in the Knesset estimate that around one-third of Knesset members change with every election.
Likud will probably be forced to say goodbye to the following ministers: Dan Meridor, Benny Begin and Michael Eitan, along with Moshe Kahlon who already announced he was leaving in October, as well as the chair of the economics committee, Carmel Shama-Hacohen. Yisrael-Beiteinu will say goodbye to six MKs: Alex Miller, Deputy-Minister Danny Ayalon, and Anastasia Michaeli, Stas Misezhnikov , Lia Shemtov and Moshe Matalon.
Kadima, the biggest faction in the last Knesset, lost most of its Knesset members. For Labor, three out of its eight Knesset members did not manage to make it into the nineteenth Knesset: Daniel Ben-Simon, Raleb Majadele and Yoram Marciano.
08:22 A.M. Yesh Atid's no.2 Rabbi Shay Piron rules out joining Shelly Yacimovich's attempt to form an alternative bloc. "The results are clear," he said in an interview with Army Radio. "There is a democratic process in Israel." He didn't rule out joining a government with Shas, but he added that Yesh Atid will "not be part of a government that Shas will be a significant part of."
07:49 A.M. "The prime minister said yesterday rightly and wisely that one of the goals is to equally share the burden (of IDF service)," Shas Leader Aryeh Deri told Army Radio on Tuesday morning. Deri explained that is prepared for talks on the issue of military conscription. "Now Yair Lapid and all those that make up the coalition must reach an understanding," he said. He added that nothing will happen by force, and that according to Shas' principles, "the red line from our point of view is that anyone who studies the Torah, should continue studying the Torah."
7:45 A.M. Likud's Silvan Shalom told Army Radio that the voter said that they want Netanyahu as prime minister, and Lapid in the government. Shalom added that Likud must try to find out what happened, and why they failed to connect with voters across the country. "The young public did not vote for us at all."
07:00 A.M. A breakdown of the voting results by city: Netanya: Likud-Beiteinu with 34.26%; Yesh Atid, 15.85%; Shas, 11.39%; Habayit Hayehudi, 10.67%; Labor, 9.34%.
Be'er Sheva: Likud-Beiteinu, 37.99%; Shas 12.78%; Habayit Hayehudi, 11.70%; Yesh Atid, 11.02%; Labor 8.47%.
Ramat Gan: Yesh Atid in first place with 23.04%, and Likud Beiteinu won 22.07%; Labor won 17.25%; Habayit Hayehudi 7.42%; Hatnuah, 7.31%.
Givatayim: Yesh Atid won most of the votes in the city – 25.27%; Labor was in second place with 23.59%; Likud-Beiteinu with 17.43%; Meretz with 10%; Hatnuah 7.85%.
06:50 A.M. In Petah Tikva, Likud-Beiteinu won most of the votes, and Yesh Atid came in second: Likud-Beiteinu, 29.02%; Yesh Atid, 17.85%; Habayit Hayehudi, 13.23%; Labor, 11.07%; Shas, 7.18%.
In Rehovot, the results were similar: Likud-Beiteinu, 26.97%; Yesh Atid, 16.73%; Labor, 13.28%; Habayit Hayehudi, 10.91%; Shas 7.55%.
Ashdod: Likud-Beiteinu – 36.14%; Shas, 16.90%; Yesh Atid, 10.01%; Habayit Hayehudi, 10.91%; Shas, 7.55%.
Ashkelon: Likud-Beiteinu – 41.81%; Shas, 14.16%; Yesh Atid, 9.59%; Habayit Hayehudi, 9.42%; Labor, 6.96%.
06:44 A.M. Most of the votes in Haifa, Rishon Letzion went to Likud-Beiteinu and to Yesh Atid: In Haifa, Likud-Beiteinu won 26.11%; Yesh Atid, 18.07%; Labor, 15.21%; Hatnuah, 7.18%; Habayit Hayehudi, 6.39%.
Rishon Letzion: Likud-Beiteinu, 31.34%; Yesh Atid, 22.39%; Labor, 13.56%; Hatnuah, 7.3%; Habayit Hayehudi, 6.64%.
6:40 A.M. The party that won most votes in Jerusalem is United Torah Judaism, while the party that swept Tel Aviv is Yesh Atid.
Jerusalem: United Torah Judaism got 22.11%; Likud-Beiteinu, 20.48%; Shas, 15.58%; Habayit Hayehudi, 11.78%; Yesh Atid, 6.96%. Tel Aviv-Yafo: Yesh Atid, 20.73%; Likud Beiteinu, 17.51%; Labor, 16.83%; Meretz, 14.34%.
6:30 A.M. MK Eitan Cabel, number 3 on the Labor Party slate reacted sorrowfully to the results of the election: "It hurts a lot. Also the fact that we are no longer the second largest party and definitely not the largest in the bloc. In different circumstances (party chair MK) Shelly Yacimovich could have been the candidate for prime minister. Yair Lapid took the whole kitty, not only from the Labor Party but also from all the parties. His votes, after all, did not fall out of the sky," said Cabel in an interview to Army Radio.
"This was Shelly Yacimovich's battle in its entirety, from A to Z and there are no two ways about it. I don't want anyone to think that there are knives being drawn here at all. No. We were very euphoric. There are good reasons why we didn't win 24 seats but rather 15 or maybe 16."
6:13 A.M. Meretz party chair MK Zahava Gal-On said on Wednesday morning, "The way it's looking at the movement it seems that in light of Yair Lapid's wonderful achievement there is an opportunity here to give a promise to the public in Israel that the extreme right-wing government will be replaced. Even if Yair Lapid and Tzipi Livni go in (to the government coalition) with their parties, it will still be an extreme right-wing government with moderate elements. They will launder this government instead of giving Israel the hope that it is possible to do things differently here."
"This is the first sign of the recovery of the left in Israel," said Gal-On of the six Knesset seats Meretz has won. "There is an address, there is an option. If there really is a right-wing government (after) the way the public has voted, it will be possible to establish a government of the left next time. Meretz, from the place where it had been, has doubled its strength and this says there are elements in the Labor Party who can see Meretz as their home and strengthen the left."
5:48 A.M. A count of 99% of the vote shows the left, right blocs in a dead heat, with 60 Knesset seats each. The results do not include the votes of soldiers and prisoners which will be made public on Thursday. According to the Central Election Commission: 23.23% of the votes went to Likud-Beiteinu, 14.21% for Yesh Atid, 11.46% to Labor, 8.82% to Shas, to 8.75% to Habayit Hayehudi, 5.28% United Torah Judaism, 5.03% Hatnuah, 4.58% for Meretz, 3.81% United Arab list-Ta'al, 3.13% Hadash, 2.76% for Balad, 2.09% for Kadima, 1.72% Otzma Leyisrael and 0.98% for Ale Yarok. Around seven seats-worth of votes went to parties that didn't pass the electoral threshold.
2:47 A.M. After 68 percent of the votes have been counted, results show Labor Party loses seats, Kadima passes the threshold. The seats are as follows: Likud-Yisrael Beiteinu 31, Yesh Atid 19, Labor Party 15, Shas 12, Habayit Hayehudi 11, Hatnuah 7, United Torah Judaism 7, Meretz 6, United Arab List – Ta'al 4, Balad 3, Hadash 3, Kadima 2.
Click the alert icon to follow topics:
ICYMI
Ken Burns' Brilliant 'The U.S. and the Holocaust' Has Only One Problem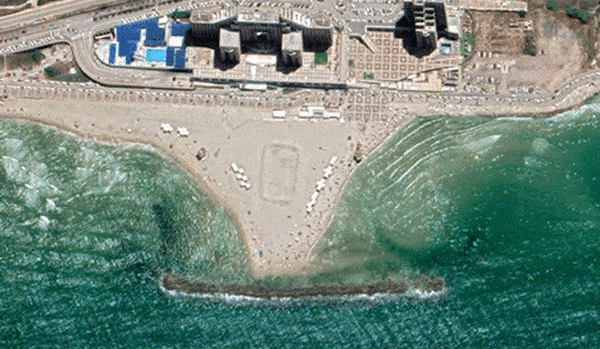 Facing Rapid Rise in Sea Levels, Israel Could Lose Large Parts of Its Coastline by 2050
Lapid to Haaretz: 'I Have Learned to Respect the Left'
The Mossad's Fateful 48 Hours Before the Yom Kippur War
As Israel Reins in Its Cyberarms Industry, an Ex-intel Officer Is Building a New Empire
How the Queen's Death Changes British Jewry's Most Distinctive Prayer