Meretz Chairwoman Answers Haaretz Readers' Questions
Zahava Gal-On, the leader of the left-wing Meretz party, is holding a live Q&A with Haaretz readers. She talks about the status of civil rights in Israel, the prospects for Israeli-Palestinian peace and preventing Netanyahu from winning the elections.
Zahava Gal-On is the leader of Israel's left-wing Meretz party, that in the 2009 elections reached an all-time low with a mere three seats, barely passing the electoral threshold. Polls predict a better result for January 22 elections, but it still falls far short of the 12 seats it won in 1992.
In the strategy against Netanyahu, does Meretz see the importance of cooperation with the Labor party, Hatnuah and [Yair] Lapid? Meretz has demonstrated that compliance with the principles of effectiveness. The question is whether there is an attempt to persuade other parties in the [center-left] bloc to go together to the opposition and plan moves that will allow the construction of an alternative to Netanyahu. What have you to say about bloc against Netanyahu that Livni and Yachimovich are preparing? (Miki and Mustafa)
Meretz supports the creation of a group to block Netanyahu. A vote for Meretz is a safe vote against Netanyahu-Bennett; what is not sure is if it meets the criteria of virtual spin that Tzipi Livni has initiated. Because both Livni and Lapid have not committed to not joining Netanyahu's government. A vote for Meretz is a safe vote against Netanyahu's government – we are the bloc that is against him. I fear that the center parties will want to join Netanyahu's government, and so whoever is on the left and does not want their left rolling after the elections to Danny Danon, Miri Regev and others, his secured vote [against Netanyahu] is with Meretz.
Why did you sign a surplus vote agreement with Hatnuah, rather than another left-wing, socialist party, after Labor pulled out of your years-long alliance? Why didn't sign it with Hadash, whose policies are much closer to yours? (Harel)
The Labor party breached a 20-year-long alliance with us, which was renewed every election since Meretz's creation in 1992. Labor declared itself a centrist party, and leader Shelly Yacimovich said that it would be an "injustice" to label Labor as a left-wing party. Yacimovich avoids any association with the left, hence her decision to sign a surplus vote agreement with the centrist Yesh Atid, who don't rule out joining Netanyahu's government. In other words, a vote for Labor might well usher in a Netanyahu-led far-right government. Meretz had to decide between signing a general surplus vote agreement - that might not necessarily benefit Meretz - or a specific one with Hatnuah, which may provide Meretz with additional votes. Signing a surplus vote agreement with Hadash wasn't an option because they traditionally team up with another Arab party.
Do you think that the centrist party's cooperation attempts - urging voters to vote for either of them as a stronger counter-balance for Netanyahu - might weaken Meretz, the same way Kadima's "either Tzipi or Bibi" campaign in 2009 detracted votes from the left?
Meretz is getting stronger, now getting seven seats in the latest polls. It's no wonder that Tzipi Livni, who's on the decline with 7-9 seats, would try to spin it. It's too late to run on a joint ticket - it's legally impossible - so every voter will have to cast a vote according to his or her conscience. Left-wing voters must not give their support to a centrist party that may join Netanyahu's cabinet. People aren't stupid - they won't let Tzipi Livni decimate the left as she did in 2009.
As things are now, it's very likely that Meretz will be in the opposition. What do you think needs to be done? Does setting up a shadow cabinet seem to you like a good idea? If not, why?
Meretz doesn't consider the opposition as political exile, but as a mission. In the outgoing Knesset, Livni's party had 28 MKs, but I was the head of the opposition for all practical purposes. With just three MKs, we passed 27 bills, and were awarded the best lawmakers in labor rights, environmental and gender equality legislation. In addition, we fended off some of Likud's anti-democratic legislation, that received backing from quite a few Kadima MKs. Meretz will remain in opposition to promote its worldview, hopefully in conjunction with other centrist actors who won't jump on Netanyahu's bandwagon. I call on all the leaders of the center-left parties to make a clear vow that they won't join hands with Netanyahu and far-right settler leader Naftali Bennett. If the opposition will be big enough, we will consider forming a shadow cabinet.
This is the first time in history that Meretz doesn't have a kibbutznik placed high enough on the party ticket. The party's foremost kibbutznik, Avshalom Vilan, secured only the seventh spot. Has the decades-old alliance between Meretz and the kibbutz movement come to an end?
If we win seven seats - which is not entirely unlikely - former MK Vilan may well get into the next Knesset. Meretz is committed to its kibbutznik constituency in the same way that it's committed to all other Israelis, and the most important thing is not one representative or another but the party's power base in the kibbutz movement. Vilan, [former party leader] Haim Oron and many others rally support for the party in the kibbutzim. In any event, I'm optimistic and I think he may well get into the next Knesset.
What is Meretz's stance on conscientious objection?
Meretz is in favor of egalitarian service - civilian or military - while recognizing the individual's right not to serve for conscientious reasons. If someone can't or doesn't want to serve in the army, they can give back to society in the form of some kind of community service. Leaders - either political or rabbinical - cannot make an official call for objection. If one soldier makes a decision to refuse for ideological or conscientious reasons, and is in breach of the military law, has to be prepared to pay the price and serve time in prison if it comes to it.
It seems that Meretz has been affected by radical animal rights activists, and fell victim to the public incitement against Mazor farm. Are you planning to review this clause in your manifesto?
Meretz supports animal rights, and has given it a lot of weight in its manifesto (that is available online). Having said that, we will have to find a way to balance between animal rights and the need to work for the benefit of public health.
A few days ago I received your leaflet, which lists Meretz's impressive achievements in the outgoing Knesset. I was wondering about one of them: Why does Meretz oppose raising the retirement age for women? We live in an ageing society and people will sooner or later have to work more to be able to sustain themselves in old age. Also, how come you support gender inequality? (Eran Gross)
Meretz believes in equality, gender equality included, and it must be more than just formal. It has to create an egalitarian reality as well. Right now, the situation is egalitarian on paper: women can retire at the age of 67, just like men. But the labor market is not egalitarian at all, and discriminates against women: they are poorer than men, their salaries are 30 percent lower than their male counterparts, the labor market does not accommodate young women as well as middle aged women, who find themselves out of work at the age of 50-55. Until the age of 62, when they can claim old-age benefits and retire, these women are destined to live in poverty. It is unfair to deal with budgetary deficit on the backs of women - which is what the government wanted to do by raising women's retiring age to 64. That would have made them even poorer. Because we believe in real equality, once the labor market becomes fully egalitarian, we will support equating women's retirement age to that of men.
Meretz should be commended for supporting organized labor in light of the government's aggressive neo-liberal policies. I'd like to know what you think of the stronger unions - the Electric Corporation, the seaports - who are notorious for exploiting their strength. (Lee Ran)
Meretz supports organized labor. Unions are the only way to protect workers' rights, and Meretz supports those that do it. However, there are some unions - like that of Electric Corporation and the Ashdod seaport - that don't protect workers' rights but reap privileges for their members at the expense of the non-unionized workers in the same company. I was disgusted to see that during the nurses' strike a few weeks ago - in which the Treasury refused to give measly raises to workers who serve society day and night - the workers of the Ashdod seaport got huge raises, just because they twisted the government's arm. It's unfair and inegalitarian, and betrays the purpose of labor unions.
Bearing in mind that Arab nationalism has given way to Islamic radicalism in the Middle East, including the Palestinians, who overwhelmingly support Hamas, how can you still advocate a "diplomatic process" with the Palestinians? Based on what do you think Israel can reach an agreement with Hamas, or any other Islamic movement?
Meretz believes that reaching an agreement with Mahmoud Abbas should be Israel's top strategic priority. The window of opportunity for a two-state solution is closing, and time is running out - unless we reach a deal with Abbas, who is the most moderate Arab leader we can find, we will have to deal with the rise of fundamentalist forces. To prevent that, we must move ahead with the peace process.
Right now, Hamas is in control of the Gaza Strip and I don't think we can sign a deal with them, at least not now. But I do think we should work toward a long-term cease-fire with the movement. Once Mahmoud Abbas shows some progress on the way to statehood, his regime will gain popularity, which will inevitably seep into the Gaza Strip as well. As recently as last Friday, we saw an unprecedented pro-Fatah rally in Gaza, of the type we haven't witnessed in years. A Hamas rule in Gaza is not irreversible, and the way to change it would be to make the right gestures to Abbas.
Does Meretz support the return of the Palestinian refugees, either in part or entirely? Do you believe that a Palestinian leader would sign a peace treaty with Israel that doesn't allow for a partial return of the refugees? Why can't Israel, that absorbed a million immigrants from the former Soviet Union, do the same with a few hunderds of thousands of Palestinians?
Meretz supports the establishment of a Palestinian state and the return of the refugees to it exclusively.
Some 2,500 people are currently incarcerated in camps in the south of Israel as per the provisions of the law against illegal infiltration. There isn't a single democratic country in the world that refuses to review the asylum requests of potential refugees, incarcerates them for many years and castigates them as "labor migrants." Among them are children, babies and people who were subjected to torture. According to Israeli and international law, it's impossible to deport them, and they're stuck in limbo. I know that Meretz did its utmost to prevent the passing of this horrible law, but once it's been enacted, what are you planning to do about it? (Elizabeth)
The Israeli government - namely Interior Minister Eli Yishai - are implementing arbitrary, racist, discriminatory and merciless policies vis-a-vis asylum seekers, who have entered Israel illegally. As descendants of refugees we must show some compassion for these people. The international treaties of which Israel is signatory clearly stipulate that the situation of each asylum seeker be scrutinized to determine their status, and if they are persecuted in their home country, they must be granted asylum. Instead, Minister Yishai's "man hunt" policy scattered them in south Tel Aviv, in underprivileged districts, and turned one weak population against another. Instead of sending police to chase after them and put them away in shady detention centers, a policy unbecoming of a democratic state, the government should have adopted Meretz's paper to offer a geographical and occupational solution to the 80,000 people who are currently here - some are asylum seekers, others are labor migrants. Instead, some people want to reap profits from Shas-affiliated companies that hire sub-contracted workers - no less than 70,000 of them, as was approved this week - instead of allowing these people to work, at least temporarily. This is a combination of racism, ruthlessness and greed.
SUBSCRIBERS JOIN THE CONVERSATION FASTER
Automatic approval of subscriber comments.

NOW: 40% OFF
ICYMI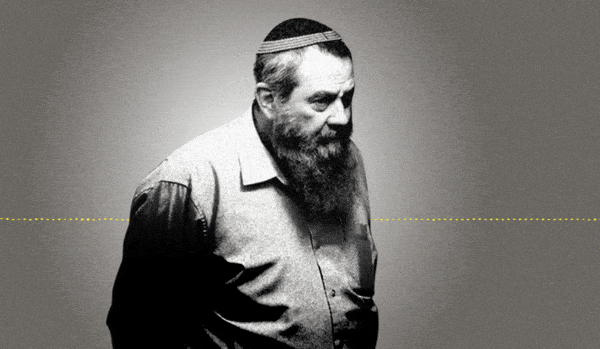 Jewish Law Above All: Recordings Reveal Far-right MK's Plan to Turn Israel Into Theocracy
Why I'm Turning My Back on My Jewish Identity
Down and Out: Why These New Immigrants Ended Up Leaving Israel
The Reality Behind 'The White Lotus' Sex Work Fantasy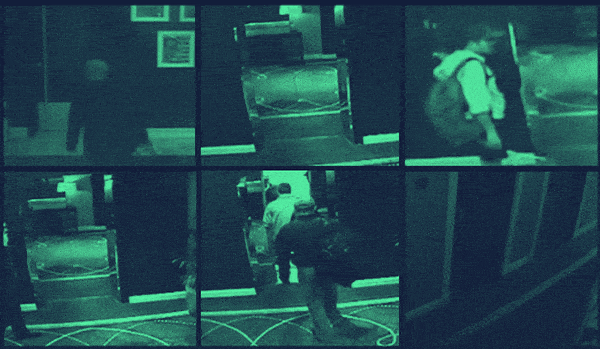 This 'Dystopian' Cyber Firm Could Have Saved Mossad Assassins From Exposure
Comeback Kid: How Netanyahu Took Back Power After 18 Months in Exile