How Likud MK Miri Regev Talked Her Way to the Top
The world is Miri Regev's show. We're just lucky to be in it.
Ricky Gervais once said "there is no difference between fame and infamy now." And even though it's safe to assume that the British comedian never met MK Miri Regev, he seems to have captured her entire philosophical approach to politics – and public speaking – in that phrase.
It's funny to think about now, but 18 months ago almost no one knew who Miri Regev was. Some vaguely remembered something about her being the former spokeswoman of the IDF, but that's about it. She was one of those almost-anonymous Likud MKs, barely entering the Knesset in 2009 after being placed 27th on the party's ticket.
But during the past 18 months, something happened. Regev quickly – too quickly, really – became one of the most talked-about, controversial, media-savvy stars of Israeli politics. She was all over the place, famously bickering with future-MK and then-protest leader Stav Shaffir during the beginning of Israel's social protest in the summer of 2011; calling the Sudanese immigrants in Southern Tel Aviv "cancer in the nation's body," inciting a night of riots by local residents against foreigners; proudly proclaiming "happy to be a fascist" in a televised interview; and this week, in her coup de grace, calling everyone and their mother a communist draft-dodging traitor while frantically waiving a gigantic Israeli flag up and down during an appearance at a high school near Tel Aviv.
Miri Regev has a big mouth. She is loud, proud and ready to shout. And even though often times the words that come out of it aren't exactly grammatically (or objectively) correct, there is no question that she knows how to use it. Miri Regev is a media star, one of the few Israeli politicians fitting of such a title, where every word she says could (and often does) become a news headline, an internet meme, or an internet meme that becomes so huge it becomes a news story by itself.
Miri Regev, the remix
Even by her own generous standards, Regev has really taken it up a notch this week, performing her masterpiece in front of an enthusiastic crowd of young high schoolers who were both cheering and jeering her at the same time while she called future Labor-MK Shaffir a "communist" and constantly referring to journalist and future Labor-MK Miki Rosenthal as "shakshuka," a reference to his 2008 documentary "The Shakshuka Method" (Shitat Hashakshuka) that focused on the relationship between the political leaders of Israel and the wealthy, powerful Ofer family.
Regev's outburst was an instant classic, becoming one of the most popular social media memes of the past year thanks to musician and meme-generator Noy Alooshe, who took her rhetorical masterpiece and remixed it, thereby making her sing a song he named "Miri Regev is from the block. Applause!" (Miri Regev hee mehashchuna, kapaim!), that went viral so fast the entire Internet caught fire.
Strange as it seems now, Regev's former job was as the spokeswoman of one of the most sensitive and heavily criticized organizations in the world: the IDF. Regev, 47, born Miriam Siboni in the southern city of Kiryat Gat, was appointed IDF spokeswoman in 2005, after a military career that spanned two decades, mostly spent within the IDF's spokesperson unit, and was characterized by her extreme, unrelenting ambition and ability to appeal to and befriend her superiors.
Her tenure as the IDF spokeswoman, lasting until shortly before her entrance into politics in November 2008, was anything but easy. In 2005 she led the IDF's public relations campaign prior to Sharon's unilateral disengagement plan, and received widespread praise for her open, respectful approach to journalists, allowing them to escort the military units in charge of removing residents who would not vacate their homes and to interview senior officers without the need for approval. The unilateral disengagement from Gaza, or Hitnatkut as it is called in Hebrew, was highly controversial, presenting Israel's democratic system with some of the toughest tests if could ever face. Regev received widespread commendations for her navigation of the army's media arm during this turbulent time.
But then, in the summer of 2006, Regev quickly gave up all the goodwill she enjoyed after the disengagement plan. The chaotic circumstances of the Lebanon War, which broke out in July 2006, were just too much to handle. The IDF's media policy crumbled under the stress. Leaks were rampant and harmful. Regev's statements to the press were dodgy. As a result, international public opinion was largely against Israel. Regev was not taken seriously, and was subjected to harsh criticism about her performance. Polls suggested she was antagonizing. Real life experience confirmed it. The war was considered a failure in Israel, and Regev represented the war's failure in the media front.
Regev stayed on in her post until 2008. Shortly after her release, she announced her entry into politics and joined Likud, ultimately winning the 27th spot in the Likud primaries. In the March 2009 election, Likud won 27 seats. She barely made, but she made it. She fostered relationships with Minister of Education Gideon Sa'ar and MK Haim Katz, and for a while PM Benjamin Netanyahu, whom she irked on more than one occasion as a member of his in-house opposition. Mainly, she put in hard work courting Likud members, delegates of the Likud committee, the Likud Merkaz , making sure she didn't miss any family event or special occasion, hugging every activist and charter member, ultimately becoming one of the strongest MKs in the party.
"It's MK Miri Regev to you!"
Eventually, her big mouth made her the star she always was deep down. Her breakthrough was in July 2011, with the start of the social justice protest movement. Regev, who had written several bills promoting affordable housing, was the first politician (outside of left-wing MKs Dov Khenin and Nitzan Horowitz) to visit the protest tent encampment on Rothschild Boulevard, arriving on July 15, the second day of the protest.
As a member of the governing party held responsible for the high cost of living, Regev wasn't exactly welcomed with kisses. She was yelled at, and – always the firecracker – yelled back, calling the protesters "dumb" and "weird", in an outburst that within two days – again, thanks to Noy Alooshe who remixed it, became a widely popular and wildly viral video. Regev was quickly thrown off Rothschild by the protesters, whom she later described as "drunk, head dreadlocks and smelled of alcohol and weed".
She got a chance to really make her mark during a televised debate with Shaffir, then totally anonymous, in the afternoon show "Erev Hadash." The debate was Regev at her best: shouting, waiving her hands, controlling the conversation by not letting anyone else speak. Her intensity was contrasted further by the fact that Shaffir, a natural media personality, stayed cool and collected during the whole exchange, constantly referring to Regev as "Mrs. Regev." "It's MK Miri Regev to you!" Regev shouted constantly whenever she was referred to as "Mrs." in an expression that has since become synonymous with her name and obviously spurred another internet meme.
Both Shaffir and Regev came out of that debate victorious, both turning into overnight media stars. The magic of that debate was so special in fact, that the two tried to recreate it, successfully, a month ago during an election debate on Channel 2's "Meet the Press." The second debate went exactly as the first: Regev screaming that Shaffir is a communist anarchist draft dodger (Shaffir completed her mandatory military service as a correspondent for the IDF newspaper Bamahane), and Shaffir staring at her and giggling in condescension.
Miri Regev's medical diagnosis
Regev was quick to capitalize on her new stardom, understanding perhaps Gervais' sentiment when he said that fame and infamy are not that different nowadays. So Regev, like her peers Danny Danon and Zeev Elkin, embraced her controversial image and made it even more extreme. In early 2012 she called the Arab MKs, especially Balad's Hanin Zuabi, "Trojan horses" and "traitors" and said they should leave for Gaza or Syria, where they can serve Hamas and other terrorist organizations better.
In May, she spoke at a hate rally in Hatikva, one of the poorest, most impoverished neighborhoods in South Tel Aviv, against the wave of immigrants and refugees from Africa who landed – thanks to the policies of her own government, she forgot to mention – straight into Hatikva's throat, making life unbearable for its residents. "The infiltrators", she called them during her speech, "are a cancer in the nation's body." Her provocative comments incited immediate reaction, especially after they led to a night of riots, vandalism and violence against Sudanese and other African asylum seekers. Even within her own party, more dovish MK members like chairman of the Knesset, Reuven Rivlin, were outraged. Can a Jewish politician, in a country built after the Holocaust, be so callous that she knowingly participates in a rally that was meant solely to attack foreigners because of their race? Can a Jewish politician call human beings "cancer" and get away with it?
The controversy, for a second, threatened to hurt Regev's status. She tried to recede, explaining that she didn't say the asylum seekers were actually cancer, only that they spread like one, despite video evidence showing that she said, verbatim, "they are cancer."
"There are people like me, who don't mince words, who don't wear a mask, who say what many people feel here, in this country, in a real, authentic way, about a problem that should be dealt with," she told Channel 2 news in June. "The left is trying to present me as this racist, crazy person," she said, "and they won't succeed, they just won't."
Happy to be a fascist
A mix of comedy and terror, Regev is both liked and feared within left-wing and center-left circles. She is the undisputed arch-villain of the Israeli web, which reviles and adores her at the same time. Her uneducated public persona, her ideological ignorance, her habit of constantly screaming instead of simply talking, are all excellent fodder for endless jokes at her expense, but her strength within the party, her high political status and her popularity in wide segments of the population are all reasons to be afraid too. In November, she gleefully declared she is "happy to be a fascist" during a televised interview, a statement that could be seen as both hilarious and frightening. Mostly frightening.
Over time, Regev will become more and more comfortable in her status. If her recent media debacle this week is any indication, her remarks are only going to increase in their extremity. Any why not, really? In the Likud primaries in November, she won big, scoring the 13th spot (downgraded to 21st because of the unification deal between Likud and Israel Beitenu) on the party list, significantly upgrading her position.
Miri Regev is now not just a media curiosity but a genuine political force, one of the most powerful politicians in Israel and a surefire minister in the next government. Within her party, many feel she represent the "real Likud," authentically representing the voters' desires. Who knows, if she continues on this path, one day she could become prime minister. And perhaps that day isn't so far in the future. After all, the world is Miri Regev's one-woman show. We're just lucky to be in it.
Click the alert icon to follow topics:
SUBSCRIBERS JOIN THE CONVERSATION FASTER
Automatic approval of subscriber comments.

NOW: 40% OFF
ICYMI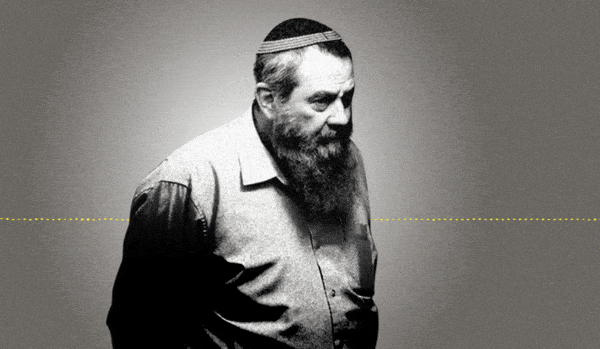 Jewish Law Above All: Recordings Reveal Far-right MK's Plan to Turn Israel Into Theocracy
Why I'm Turning My Back on My Jewish Identity
Down and Out: Why These New Immigrants Ended Up Leaving Israel
The Reality Behind 'The White Lotus' Sex Work Fantasy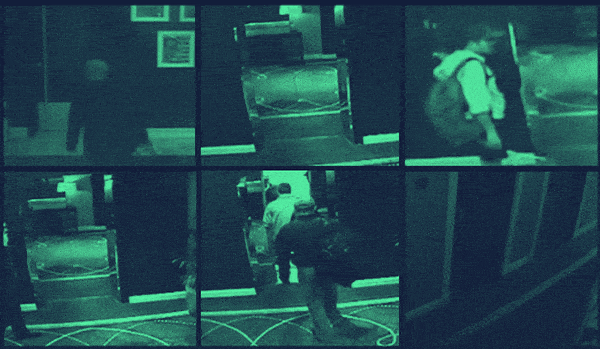 This 'Dystopian' Cyber Firm Could Have Saved Mossad Assassins From Exposure
Comeback Kid: How Netanyahu Took Back Power After 18 Months in Exile