Hebrew Poet Turned Christian Convert, but Always a Lover of the Jewish People
A glimpse at the life of Asher K. Shapiro; though all but forgotten today, the ethical and emotional dilemmas he suffered are as heart-wrenching now as a century ago.
When his Russian girlfriend informed him she was pregnant, the young Asher Shapiro was lying on his deathbed in the hospital in Saint Petersburg, the doctors having told him his days were numbered. She was the only person who took care of him during his illness. At night she worked as a seamstress to pay the rent for the room they had taken, after he had run away from home and she had been thrown out of hers because she had fallen in love with a Jew. It was late 19th-century Russia, an era of severe anti-Semitism, when many restrictions were imposed on Jews, including a ban on intermarriage.
A distraught Shapiro, who was not yet 20 years old, was certain he would die within hours and wanted to convert formally to Christianity, so that she and her baby would not be tainted. She summoned a priest and when he entered, a cold sweat broke out on the patient's brow. Despite his exhaustion he stated that the miracles Jesus had wrought were not possible. The priest replied that if could not understand, it would suffice if he could believe, for religion is a matter of faith. The young man closed his eyes in pain and kept silent. The girl implored the priest to complete the ritual, and he hurriedly converted Asher Ben Eliyahu, baptized him, changed his name to Konstantin, and married the couple.
The doctors turned out to be wrong, and Shapiro recovered. He became a poet, a renowned photographer, and a member of St. Petersburg's high society. His most famous poem is "Beshadmot Beit Lehem" (Hebrew, In the Fields of Bethlehem ), in which the matriarch Rachel grieves for her sons as she walks at midnight up from her grave on the Efrat Road toward a silent Jordan River, shedding a tear. This poem, set to a melody by Hanina Karchevsky, became the basis for a folk dance which remains popular to this day in Israel.
A.K. Shapiro is one of the many converts from Judaism in late 19th-century Russia who went on to play significant roles in Jewish literary life, society and law there. Shapiro was already recognized as a child prodigy back in the heder in Grodno (then Lithuania, today in Belarus ). He subsequently became acquainted with the world of yeshiva boys at a beit midrash (study hall ), who showed him a hiding place where they smoked and read secular literature. The teen was astounded to find that another life existed, and that the world also included stars shining in the skies, as well as grass and red-haired maidens.
His best friend was Avraham Shalom (A.S.) Friedberg, who would go on to be a writer and editor of the early Hebrew journals Hamelitz and Hatzefira. Together they would read at night in the attic Avraham Mapu's 1853 Hebrew novel "The Love of Zion," and were charmed by the descriptions of the ancient Land of Israel and by the introduction to biblical life.
One night at home, after his family went to bed, Shapiro tried to write a friendship poem in Hebrew, but was so tired he fell asleep, and his strict and quick-tempered father found him in the morning with the unfinished poem under his hands. The father ripped it up, bound his son to the desk and told him that if his soul yearned to write in the holy tongue, he would have to copy out an entire page every day from the book of ethical instruction, "Shevet Mussar."
Following additional pressure and punishments, the teenager decided to run away from home. His friend Friedberg, who had studied watch-making and was supporting himself, suggested he learn photography so he could support himself independently. And so Shapiro did.
First stop, Vienna
Asher Shapiro's first stop after running away from home was Vienna, the city where novelist Peretz Smolenskin, who was admired by the young generation, was then living and working. Shapiro was heartened by the moral support he received from Smolenskin, and later planned to make a living by his profession as a photographer. An advertisement he saw in a Russian newspaper for a photographer wanted in St. Petersburg led him to seek his fortune there, but by the time he arrived the position had been filled.
Then ensued many months of searching, until finally Shapiro came to the workshop of a Jewish photographer who was touching up an officer's photo. The photographer was impressed by the approach and advice of the younger man, and decided to hire him. For two years they worked as partners, until Shapiro opened up a photography shop of his own, at 30 Nievsky Prospekt, the main street of St. Petersburg.
His work was precise and remarkably clean, the portraits he took were artistic, and he soon became known as an artist of the top rank. Actors, artists, government ministers and noblemen would come to him to have their pictures taken, and Shapiro's reputation spread beyond St. Petersburg, reaching Moscow as well. He was invited to commemorate royal occasions and became the photographer of the czar's family. (One of the early uses of photography was in portrait-making, which enabled members of high society to immortalize themselves in many printed copies, and create calling cards with their portraits on them. Shapiro also employed a new method of coating the photographs with enamel, which made them shiny and more durable.
He would exhibit his photos in the display window of his shop; A digital book, not yet published in paper, "A Guide to St. Petersburg Photographers" describes how the women who would pass by would get excited as though they had encountered real figures.
One of the first issues of "Hamelitz," from 1884, reported that "the photographic society in Vienna sent the excellent photographer A.K. Shapiro the highest mark of honor, and it is a gold medal for the pictures he made for the writer Gogol's 'Diary of a Madman.'" Shapiro collected all the medals he received, photographed them and incorporated them into the logo of his stationary and pictures. He also received a citation from Alexander III for having advanced the art of photography in Russia. Experts who saw his photos of intellectuals compared him to Noah, who gathered the animals in the ark during the flood, and thereby guaranteed their continuity. They employed this analogy because Shapiro also photographed painters' portraits of intellectuals who had died, and thereby immortalized them after death by creating numerous copies of their images for generations to come.
In the 1870s, Shapiro began holding a regular literary salon at his home, where the Petersburg intelligentsia would congregate two evenings a week for literary and philosophical debates. Shapiro, who suffered pangs over having converted, used to bring together Russian and Jewish writers, which assuaged his sorrow and reflected his respect for his fellow Jews. Aside from that, he made large contributions to the Hebrew journals, and was generous in giving aid to needy Jews.
Shapiro also did what he could to ease censorship measures on the Jewish nationalist journals he so appreciated. He would go to clubs of the high society to play Preferans, then a popular card game, with high-ranking officials, and in the course of playing and drinking would persuade them not to alter the wording of articles that had been submitted to the censors by "Hayom" or "Hamagid" or "Hatzfira." He was even willing to lose substantial sums of money to them, to get on their good side.
'You are not a Russian, sir?'
Shapiro was the photographer of the greatest Russian writers of the era: Tolstoy, Chekhov, Dostoevsky, Turgenev, Goncharov and others. He later collected them all into an album. He took the photos of Tolstoy for the album with the help of Nikolay Strakhov, the author's close friend, and a few letters in their collected correspondence describe how Strakhov persuaded the author to have his picture taken for this album. Dostoevsky initially refused to be photographed for it.
The late Yiddish and Hebrew poet Zalman Shneur once described the meeting between Shapiro and Dostoevsky word for word as he heard it from the photographer: "I come to Dostoevsky, such and such Fyodor Mikhailovich, and I say to him, we are publishing an album of Russian writers, all your friends have given their photographs already... naturally without your picture this collection is unthinkable ... Dostoevsky looked, blinked the corners of his eyes. His long beard, transparent due to a dearth of hair, he held by his thumb and middle finger, close to the chin, and then his face showed all the combinations of good and evil, all the concentration of a clear mind and depth and the nervous stimulation of the epileptic, and said in a lingering voice:
"Pardon me, what is the honored sir's name? I did not hear exactly ..."
"Shapiro, Konstantin Shapiro."
"Hmm ... Sha-pi-ro ... So ... And you are not a Russian, sir, are you?"
Shapiro was momentarily embarrassed. What was he to say in reply? Were he to say I am a Russian, it would be a lie. Were he to say I am a convert - that would slightly unpleasant. But after a moment he rallied and said: I am a Jew!"
Biting laughter twinkled in Dostoevsky's narrow eyes. "Hmm... so ... a Jew ... hmm ... What a people!"
At that moment, Shapiro recounted, "the great author's face seemed to me so evil and wretched and distant. The paleness of his wrinkled and yellowish skin, the motions of his head and lips and his open contempt aroused me for a moment to do something that is not to be done ... Twas a small thing in his eyes to insult only me alone. My entire people he offended! But I restrained myself. After all the creator of 'Karamazov,' 'Crime and Punishment' and of the 'Pushkin Speech' sat before me. I had better restrain myself."
"The Guide to St. Petersburg Photographers" states that after Dostoevsky's death his widow, Anna Grigorevna, requested that Shapiro photograph him again, this time in his casket. And that is what he did. In hawking the pictures to Dostoevsky fans, he announced that he was selling each photograph for three rubles (instead of the usual four ) and subtracting 50 kopeks of that for a scholarship named for Dostoevsky.
One of the more painful events Shapiro had to endure was the baptism ceremony for his second son, before which he fled to a friend's home. That friend, a correspondent for Hamelitz, described the visit there: "Once he came to me in the morning and his teeth were chattering: 'Today the priest will come to my house to make my newborn son a Christian. I rushed to get out of my house, lest my eyes see what it disgusts me to see. My heart will shatter to bits when I recall that if I had not converted to Christianity, then today the rabbi, the cantor and the mohel, and distinguished people of my acquaintance would be coming to me today. We would have had fun with Torah sermons. But this day, which would have been a holiday for me, has now turned into a gentile holiday."
Hardest of all for Shapiro were the Jewish holidays. At those times, he also could not bring himself to remain at home, and would seek refuge with friends from the past, and especially the Orthodox among them. This made his wife very angry, and she threatened to inform the church that he was an apostate. Her lack of understanding created a distance between the couple. But Shapiro remained tied to his people. Here is what he wrote to the Enlightenment poet Yehudah Leib Gordon, in February 1877: "If you knew, sir, how great is my love for my people and homeland you would laugh. Verily, for does he not make a fool of himself the man who converted his honor to no avail ... but what can I do, my heart cries out for my people!"
His tears were even more bitter after the pogroms of 1881 in South Russia, the "storms in the Negev," as the Hebrew Russian press referred to them to circumvent the censor. These anti-Semitic riots, toward which the authorities were indifferent, seemed proof that hatred of Jews in Russia was entrenched and that the only way to survive was by emigrating either to America or to Palestine. Shapiro saw that getting closer to the Russian people was an illusion, and the internal rift he felt over converting grew only more fierce.
More than ever, he felt Jewish and wanted to be a Jew. He published national poems that called on the people to awaken and return to the land of its forefathers. His first poem from those days aroused a great sensation in St. Petersburg: A convert, a Russian social figure, was writing in Hebrew, and addressing his people. The poem, "Mehezyonot Bat Ami" (from the dreams of my people), is an elaboration on a folk tale according to which King David is not dead but only sleeping, and will yet arise and redeem his people.
Subsequently, many articles appeared in the Hebrew press condemning converts and those who had assimilated, whom the authors viewed as a danger to the continued existence of the Jewish people. Shapiro became entangled in these arguments, and even though he aspired to and preached Zionism, he quarreled with some of the spokespersons of that movement.
His boyhood friend A.S. Friedberg was the first to call Shapiro a "national Hebrew poet." David Frishman, who was then a novice but tough critic of Hebrew literature, also wrote that Shapiro's poems were genuine, and if there would be many such poems they would become folk songs and could awaken in the hearts of the Jewish people the true spirit of nationalism.
Archival collection
The National Library in Jerusalem contains a small part of Shapiro's personal archive, most of the rest of which is apparently in museums and archives in Russia. This small collection, which largely comprises correspondence with A.S. Friedberg, written over the years 1866-1900, was sent to the library by Friedberg's heirs. The letters illuminate the world of Jewish periodicals in those days, relations with the censors, and mainly the figure of Shapiro himself, his poems and emotional turmoil.
One letter describes his plan to set up another photography store in Czarskoe-Selo, the royal compound in the most beautiful site of St. Petersburg, a sign of his closeness to members of the czar's entourage. The letters also depict his frustrating efforts to publish his poems in Hebrew journals; striking among them is his bitter disappointment at the rejection of his poem "Le'et erev" (Eveningtide ), which the poet insisted on giving the subtitle "Dina" in Latin letters. Indeed, the subtitle referred to a real person of that name whom he loved in old age. The poem was written two years before his death in 1900; Shapiro was no longer living with his Christian wife. Years earlier the rift between them had became irreparable. Likewise with his son, who extorted money from him. However, Shapiro did provide for his grandson, who was dear to his heart, by holding onto the photography shop even though he wanted to sell it and immigrate to Palestine.
In a note written a few months before his death, Shapiro wrote that even if he did not love his wife, he must provide for her for the time she had taken care of him during a difficult period in his youth. "Who told you that I would abandon my wife to poverty," he wrote to Friedberg. "So long as I draw breath I shall give her a monthly salary ... I shall do this not for the sake of my love for her, for I hated her after all the evil she did me in the malice of her blasted heart, but I shall do all this for the sake of her grace to me in my youth. For I shall not forget a favor that was done to me one time until the day I die and forever ..."
The last two years of Shapiro's life were very hard. His doctor ordered him to avoid becoming upset. Friedberg urged him in his letters to travel abroad for some rest, to which Shapiro replied that he could not leave the photography shop because if anything should happen to him, his wife would receive a monthly pension for the rest of her life whereas he wished to bequeath his money to the people of Israel.
He felt persecuted by everyone, and began secluding himself. Nights were filled with nightmares. In one of his poems that remained in manuscript form, he describes a dream in which he is standing on the streets of a reborn Jerusalem, and is singing songs of Zion. The people welcome his songs with gratitude, the girls of Jerusalem crown his head with a floral wreath, and along come young men, toss away the wreath and ask of him, "What have you got to do with us?" He woke up in terror, he wrote, and in the background heard the ringing bells of the church near his home.
Shapiro's great fear was that his death would be announced by the sound of church bells, and that a band of priests would lead his casket to a non-Jewish grave. He could not bear such imaginings. He sold his house and the photography shop, and moved to a smaller apartment somewhere further away from church bells, at the corner of Nievsky Prospekt and Bolshaya Morskaya. This also allowed him to lower the price of his photos, but did not prevent the nightmare from coming true.
In mid-March 1900, Shapiro died, and was buried in the Christian village of Strelna, his wife's birthplace. Only a handful attended the funeral. Most of the mourners followed the casket only as far as the railway station in St. -sburg, did not accompany it to the village, and apparently forgot the fact he was Jewish in his heart of hearts. Nor did any tributes to Shapiro appear in the Hebrew press in which he had invested so much effort.
Only 11 years after his death was a small collection of "Selected Poems" published, with an introduction by Jacob Fichman. Fichman wrote that the origin of Shapiro's poetry was the pain of converting, and that his work heralded Haim Nachman Bialik's poetry of rage. Scholars and writers who dealt with his character, such as Fichman himself, A.S. Friedberg, Fishel Lakhover, Zalman Shneor, Y. Rabinowitz, G. Gitlevich, H. Toren and others, related to him from a narrow Jewish viewpoint that was right for its time.
A.K. Shapiro left several tens of thousands of rubles to The Odessa Committee, which supported Jewish settlements in Palestine of the First Aliya, the initial 1882-1903 wave of Zionist immigration. The money may have served to purchase lands or agricultural equipment or to construct buildings. I did not find his name publicly commemorated in any way, in the name of a street, or a neighborhood, or in a photography exhibition. Yet one may glean an impression of his character and work at the National Library in Jerusalem. The archives department there, where I was assisted by archivist Gil Weissblei, contains part of his library, several of his photographs and also his stationary, on which are printed the portraits of the greatest Russian writers. There I also saw a letter from Hemda Nofech Mozes, attesting to the fact that Shapiro's relatives had asked her grandfather, Yehuda Nofech, to transfer all of his books to Dr. Josef Hazanovich, founder of the Jewish National and University Library (now referred to as the National Library ) in Jerusalem. Nofech wrote Hazanovich on February 16, 1901: "Shapiro's books were sent to Bialistok on Thursday ... The money for shipping the books was given by the Shapiro family ... In accordance with the wishes of the deceased and his heirs, all the books were supposed to be sent to Jerusalem."
Among the many books shipped to Palestine is a copy of "Fishke the Lame," with a personal dedication from its author, Mendele Mocher Sforim: "To the distinguished sage, excellent writer and advocate, one in a thousand, the famed Dr. Konstantin Shapiro N.R.N. [nefesh, ruach, u'neshama - all words for "soul" or "spirit"], a souvenir gift to mark a covenant of peace and friendship, from one who cherishes and respects him truly and honestly, the author." Next to this dedication it says: "A gift from Abba Shapiro to the Josef Archives in Jerusalem." Abba Shapiro, not Konstantin.
Ruth Bachi Kolodny is a journalist and a writer.
Click the alert icon to follow topics:
ICYMI
Ken Burns' Brilliant 'The U.S. and the Holocaust' Has Only One Problem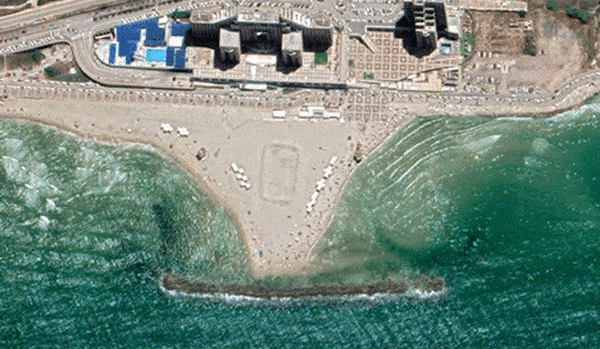 Facing Rapid Rise in Sea Levels, Israel Could Lose Large Parts of Its Coastline by 2050
As Israel Reins in Its Cyberarms Industry, an Ex-intel Officer Is Building a New Empire
How the Queen's Death Changes British Jewry's Most Distinctive Prayer
Chile Community Leaders 'Horrified' by Treatment of Israeli Envoy
Over 120 Countries, but Never Israel: Queen Elizabeth II's Unofficial Boycott