Israel's Justice Ministry to Announce Decision on Lieberman Graft Case Thursday
The Attorney General is expected to close case on all major allegations against the foreign minister, which include fraud, aggravated fraud, money laundering and witness tampering, and indict him only on the more minor offense of breach of trust.
The attorney-general's decision on whether to indict Foreign Minister Avigdor Lieberman for alleged corruption is to be announced Thursday, the Justice Ministry announced Wednesday.
It is not clear who is more anxious about the impending announcement: Lieberman, who for 12 years has been a suspect in a wide-ranging corruption investigation; Attorney General Yehuda Weinstein, who is presumably bracing himself for the wave of public criticism that's sure to follow the announcement, or perhaps it's the voters, who, only weeks before the election still aren't certain whether the No. 2 on the combined Likud-Yisrael Beiteinu list will be a candidate for a senior minister's post or facing serious criminal charges.
From what can be determined, Weinstein plans to close the main case against Lieberman, which involves allegations of money-laundering, fraud, and breach of trust, on suspicion he received millions of dollars from international tycoons like Martin Schlaff and Mikhail Chernoy through foreign companies while he was serving in public positions.
However, Weinstein is expected to charge him with breach of trust for allegedly working to promote former ambassador to Belarus Ze'ev Ben Aryeh without reporting that Ben Aryeh had given Lieberman information about the investigation of him being conducted in Belarus. There are those in the legal community who believe that while Lieberman's alleged actions in this instance may have been ethically improper, it isn't clear that any illegalities were involved.
Jurists have repeatedly cited the instance in which then-justice minister Tzahi Hanegbi nominated Roni Bar-On to be attorney general without revealing that then-Supreme Court President Aharon Barak had already objected to the appointment. Hanegbi was investigated for breach of trust but the case was closed.
The Basic Law on the Government contains a provision barring individuals who have been convicted of a crime that meets certain specified criteria from being appointed as ministers, but this is not the case with Lieberman, who is a serving cabinet member. The courts, however, have ruled that if a sitting cabinet member is indicted for what is deemed "serious offenses," he or she must either resign or be dismissed by the prime minister.
But the courts have yet to define what constitutes a "serious offense," so if Lieberman is indicted it is not clear if he should step down. Prior allegations against cabinet members have involved accusations of acts whose severity was clear, such as bribery. But if Lieberman is indicted, in all probability it would be for a less serious offense such as breach of trust.
If criminal charges are filed against Lieberman, and the Knesset nevertheless approves his appointment as a cabinet minister following the January 22 election, any court reviewing the legality of the appointment would presumably give a large degree of deference to the Knesset's decision.
Another possibility is that Lieberman would be indicted, but the prosecution would come to a speedy plea agreement that would include an agreement on the sentence, including whether the conviction would carry a finding of moral turpitude. Under certain circumstances, a finding of moral turpitude could affect Lieberman's political future, both in the cabinet and in the Knesset.
In February 2000, an investigation was initiated against Lieberman on suspicion he had accepted bribes from businessman David Appel, as well as campaign contributions deemed illegal under the Parties Funding Law. In early 2006, the authorities received new information about suspicious money transfers to Lieberman's bank accounts, and the attorney general ordered an investigation into those transactions as well.
The case involving Appel and the campaign contributions was closed in August 2008 for lack of evidence, but the money transfers continued to be investigated until 2009.
The investigation showed that between 2001-2008, during which time Lieberman was an MK and minister, millions of dollars were transferred to companies Lieberman controlled in Israel, Cyprus and the British Virgin Islands by businessmen with interests in Israel, such as Schlaff, Chernoy, Dan Gertler and Daniel Gittenstein. No link, however, was found between the huge sums transferred to those companies and the tycoons' Israeli business activities.
Upon returning to politics after a hiatus of two years (2004-2006), Lieberman declared that he had sold his interests in these companies and was no longer connected to them. The prosecution claims that he continued to control them and received large sums of money through them, even after resuming public life.
At first Lieberman was suspected of bribery, but after years of equivocating, the prosecution decided to drop that allegation. Accusations that did stick included suborning a witness - for speaking to one of those involved in the alleged activities about the investigation - and breach of trust for advancing Ben Aryeh.
In August 2009, the police submitted its file to the prosecution with a recommendation that it indict on all the suspicions, including bribery. The police later asked to augment their investigation and also conducted investigations abroad. In early 2010, then-attorney general Menahem Mazuz retired from his post without deciding on whether to indict Lieberman, leaving that decision to his successor, Weinstein.
Upon assuming office, Weinstein began studying the files, but within months he began making a series of commitments to decide whether to file charges or close the cases - promises that he kept breaking. In March 2010, for example, Weinstein promised to decide on an indictment, pending a hearing with Lieberman, "within months." In December 2010, the director of the State Prosecution's economic department told Haaretz that Weinstein would try to decide on the matter by the end of that year.
In January and February 2012, hearings were held with Lieberman's attorneys. In April, with possible early elections looming (later put off by Kadima's brief sojourn into the coalition), Weinstein was forced again to promise that a decision would be announced "within weeks."
In May, Lieberman's lawyers submitted additional arguments in writing. Since then Weinstein's office has been sitting on the files.
During the summer it was announced that Weinstein would decide "by the start of the judicial year, in September 2012." But when former prime minister Ehud Olmert was acquitted of most of the charges against him in July, the prosecution was gravely shaken and the delays continued. Last month Weinstein told the High Court of Justice that he would decide on the files within a month, even as State Prosecutor Moshe Lador told an Israel Bar Association conference that "too many months had passed."
In recent weeks there have been reports that Weinstein planned to close the more serious cases due to lack of sufficient evidence and indict Lieberman only in the ambassador case.
The prosecution discovered that although there seemed to be evidence against Lieberman, several major witnesses living abroad, whose testimony was necessary to back the documentary evidence, were refusing to come to Israel to testify, had died, or were not capable of testifying for health reasons. The prosecution apparently failed to obtain the cooperation of foreign legal authorities that it needed to force the witnesses to testify, and also feared that the passage of time would make their testimony unreliable.
Once Weinstein announces his decision, the public will also hear his position on whether he believes Lieberman can continue to serve in the Knesset or the government. Lieberman's political future raises many difficult legal dilemmas, not all of which are clearly addressed by the law or judicial precedent.
One hopes that on this issue Weinstein will formulate his position more quickly than he did on the criminal cases.
ICYMI
Ken Burns' Brilliant 'The U.S. and the Holocaust' Has Only One Problem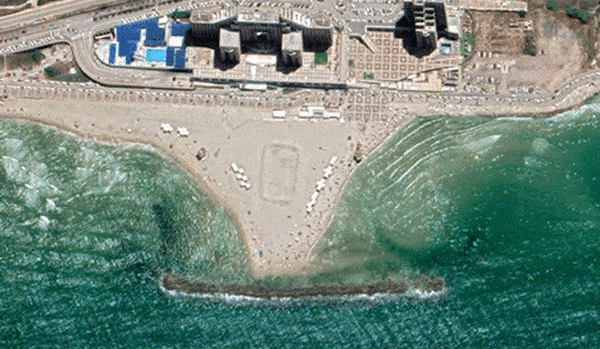 Facing Rapid Rise in Sea Levels, Israel Could Lose Large Parts of Its Coastline by 2050
Lapid to Haaretz: 'I Have Learned to Respect the Left'
The Mossad's Fateful 48 Hours Before the Yom Kippur War
As Israel Reins in Its Cyberarms Industry, an Ex-intel Officer Is Building a New Empire
How the Queen's Death Changes British Jewry's Most Distinctive Prayer