A Primer on Labor's Economic Plan
Under Shelly Yacimovich, the Labor Party has issued a progressive economic manifesto addressing major social issues from healthcare to housing.
After long months of debate by dozens of experts, the Labor Party has released "A Fair Economic Plan," the catchy name for its new economic platform.
"This is a detailed, practical plan whose feet are firmly planted on the ground and whose head isn't in the clouds," Yacimovich said. "This isn't a poem, it's not prose. It's not a revolution but a deep, fundamental and responsible change."
The concept of the "public" is at the heart of the plan, in keeping with Labor's declared philosophy that the country must serve all its citizens, in part by strengthening the public sector at the expense of private enterprise. While Yacimovich describes a wonderful, almost Scandinavian Israel, it's not always clear her plan allocates enough funding to realize the dream she wills.
The simple and highly readable plan is based on "five cornerstones." The first cornerstone is a return to the provision of government services. This means increasing spending on free mandatory education, cheap and better-quality healthcare and reliable public transportation. The broader goal is to reduce Israeli citizens' expense, leaving them with higher net incomes.
The second cornerstone is a fair wage for hard work, meaning a reducing the number of temporary workers, enforcing labor laws more strictly, increasing the minimum wage and insuring pension savings.
The third cornerstone is reducing the cost of housing and food by adding thousands of additional apartments to the real estate market, supervising food prices and setting a reduced value-added tax.
The fourth cornerstone is fair competition, which involves fighting economic concentration, promoting small and medium-sized businesses and supporting industry is general.
And finally, the fifth cornerstone is fair taxation, imposing higher taxes on the rich, increasing the corporate tax rate and demanding higher royalty payments for the use of natural and state-owned resources.
Three principles motivate Yacimovich: reducing social gaps to Organization for Economic Co-operation and Development levels, returning the provision of basic government services to a reasonable level and creating growth that benefits the middle class as well as the country as a whole.
While other parties have thus far only promised economic platforms of their own, politicians across the political spectrum were quick to weigh in on Labor's plan.
"Yacimovich's economic program was tried in Spain and Greece and we saw the results," said a Likud spokesperson. "This way of doing things will lead to a million unemployed Israelis. The Netanyahu government reduced the level of unemployment and added 300,000 new jobs during a severe global economic crisis."
"The implementation of the economic program presented by Yacimovich costing NIS 138 billion, will increase the tax burden of the middle class, which is already buckling under the burden," said a spokesperson for Yair Lapid's Yesh Atid party.
Meretz criticized Yacimovich for ignoring the peace process. "The Labor Party has only done half the job," said Meretz MK Ilan Gilon. "Yacimovich has knowingly ignored the giant elephant in the room and isn't talking about the massive amount of money that needs to be cut from the settlements, the yeshivas and the defense budget. The peace process is the main nutrient needed for growth." Gilon added that Israel's policy towards the peace process could not be separated from social justice and economic issues and that Israel never misses any opportunity to isolate itself from the rest of the world.
Meretz's social and economic platform is supposed to be published sometime this week.
The main policies of the Labor Party's platform are listed below.
Healthcare: strengthening public medicine
Yacimovich's plan takes healthcare very seriously, stubbornly insisting that every citizen receive long-term nursing-care insurance at the government's expense, including hospitalization and home care. The goal is to reduce the burden on households when loved ones get sick. This issue is particularly important given that Israelis are living longer than ever. By 2030, 15 percent of Israel's population will be above the age of 65. The cost of this specific policy is NIS 4.2 billion, with the extra money coming from a 0.5-percent increase in the health insurance tax.
Yacimovich has earmarked another NIS 500 million to return health service for schoolchildren to public management, after it was privatized in recent years. She also wants to add an additional 2,300 hospital beds (costing some NIS 4 billion), preserve the basket of health services covered by health maintenance organizations and reverse the growth of private medicine.
With the help of appropriate regulation, Yacimovich plans to implement a tight ban on privately-run hospitals administered by public health maintenance organizations and to adopt the British healthcare model that does not permit receipt of health services from both government and privately-run facilities at the same time.
Education: free schooling starting from age 2
The Labor Party plans to increase the education budget by NIS 10 billion and propose free, state-mandated education for children two (instead of three) years of age and older to encourage young mothers to return to the labor market. Labor is also advocating a full ban on the use of temporary contracts for teachers, arguing that the government should directly employ all teachers.
Transportation: Free buses in metro Tel Aviv
The concept of public goods also appears in Labor's transportation policy. Yacimovich is planning a transportation revolution in which commuters will no longer need to wait more than 10 minutes for buses, which will travel in special lanes to help prevent traffic jams. In the metro Tel Aviv region, commuters will pay nothing for intra-city buses and just two shekels per ride for other metro-area buses. The program will cost close to NIS 17 billion, money that will come from "a change in the priorities at the Transportation Ministry."
Welfare: 16 weeks of maternity leave
To improve the social safety net, the Labor Party is proposing extending paid maternity leave from 14 to 16 weeks at a cost of NIS 1.2 billion. At the same time, poor workers will receive bigger income guarantees equal to 17 percent of the average Israeli salary (at present, equaling NIS 1,500 per month). The goal is to reduce poverty and encourage people to join the workforce by ensuring that getting a job isn't penalized.
Local authorities: upping progressive transfer payments
For regional government authorities, Yacimovich plans to provide progressive aid for welfare services. Today, the government gives all regional authorities 75 percent of their welfare services budgets. According to Labor's new plan, local authorities that rank between one and three on the Central Bureau of Statistics socioeconomic scale will receive 95 percent of their social services budgets from the central government. Those that rank between seven and 10 on the scale will continue receiving the 75 percent rate. The national program for treating at-risk youth will also be enlarged, and, in some good news for social workers, they will no longer be employed as subcontracted temporary workers, but directly as government employees.
Yacimovich also plans to expand promotion grants for localities, which have been continually reduced over the years. She will also promote the Amendment to the Municipalities Ordinance so that financially strong local authorities will benefit from the powers of self-management while changing the matching-funds method that requires local authorities to provide at least 25 percent of the funding for every project, thereby giving greater assistance to financially weak local authorities.
Personal security: 5,000 more police
Israel Police will receive no less than NIS 3.3 billion to hire close to 5,000 additional police and strengthen policing activities, from patrol units to financial crime prevention.
Halting privatization schemes
The policy program that deals with sound public administration includes three topics: examining the privatization process of goods and services, reexamining the budgeting process that is principally conducted by the Finance Ministry's Budget Department – without the influence of the frontline ministries – and creating true reform in public sector with respect to staffing and increasing the quality of service provided by public servants.
Labor market: a higher minimum wage
According to Labor's plan, there will be a dramatic increase in the enforcement of labor laws with the number of labor inspectors doubling to 300. Labor's plan also calls for more of professional training programs and a minimum wage that is 55 percent of the average market wage.
Capital market: limiting bond haircuts
Labor's plan also directly addresses business oligarchs' use of bond haircuts to avoid full repayment of their debt obligations and proposes special sanctions against those who implement haircuts, including limiting their ability to raise capital in the future. Further details were not provided.
Labor's plan calls for tightening supervision of institutional investors and giving greater independence to board directors at publicly traded companies. Likewise, the party would pan distributing dividends without real profits. Breaking apart the corporate pyramids and waging a war against economic concentration are also discussed.
Executive salaries: only 50 times the lowest worker's pay
Yacimovich has also reiterated her support for capping executive salaries at 50 times the lowest salary paid at their companies, including temporary workers. It's worth noting that when Yacimovich wasn't part of the governing coalition, the idea was rejected.
Fair pensions
The Labor Party is advocating the establishment of a public committee to discuss changes to the risk management model for pension funds in Israel, with recommendations on how to ensure the long-term security of pension investments. At the same time, the government will subsidize the individual pension contributions of the working poor up to the minimum wage. The National Insurance Institute will manage the pension funds for workers who earn up to the minimum wage by collecting the pension payments and appointing a body to manage the pension funds.
Cheaper food

There will be government supervision of and a reduced value-added tax for basic food products.
Small and medium-size businesses
The Labor Party is calling for expanded access to credit for small and medium-size businesses, and the government's small business assistance fund will be increased. At the same time, the government tender law will be altered to make government-issued tenders more accessible to small and medium-size businesses. Additionally, a law will be proposed to provide unemployment and severance payments to self-employed individuals.
Industry: more science, less centralization
Technological education, which has gradually disappeared in Israel, will receive intensive investment to prevent the disappearance of essential professionals. Simultaneously, the budget for the Office of the Chief Scientist for Industrial Research and Development will be increased.
Yacimovich plans on establishing nine large industrial areas, three of them in predominantly Arab areas of the country. Grants will be given to factories in the periphery, even those that aren't export-oriented. Economic incentives will also be provided to engineers who decide to live in the periphery.
Raising the corporate tax rate to 30 percent
Yacimovich also indicated the new revenue sources that will be needed to implement her plan. The corporate tax rate will be gradually raised to 30 percent. According to Yacimovich's projections, a tax on retained earning will increase revenue by NIS 15 billion and better tax collection and a war on the black market will bring in another NIS 35 billion. Canceling the alternative track of tax benefits in the Capital Investment Promotion Law will contribute NIS 5 billion to state coffers. Some may consider these estimates too rosy, but only time will tell.
Housing: rent controlled apartments for young couples
Some interesting new ideas in housing are also included in Yacimovich's proposals. Foremost among them is a massive building program for three-room apartments on municipal-owned land that will be leased to young couples. The Labor Party's plan also calls for the renewal of public housing stock and enumerating renter and landlord rights in legislation.
In the realm of public housing, Yacimovich's plan calls for a one-time construction drive to build 800 publicly owned apartments and for providing NIS 600,000 in aid to an additional 800 families to purchase homes and help make their mortgage payments.
The cost of these two measures is estimated at NIS 1.2 billion and will be taken from the government's sale of publicly owned apartments under the Public Housing Law. Another step that is supposed to renew the public housing stock is the transfer of five percent of the apartments that are built on Israel Lands Administration land in high-demand areas to government ownership for use as public housing in return for discounted land prices for real estate developers.
To address the housing crisis affecting young, middle-class couples, Yacimovich calls for building thousands of apartments on municipal-owned land in high-demand areas. The apartments built under this program would then be leased to young couples for NIS 600,000, which reflects the building and development costs of an average apartment, so the measure would pay for itself, according to Yacimovich. The lease will be for 10 years or until the couple buys another apartment, and at the end of the leasing period the government will retake possession of the apartment to lease it to another young couple. The goal is to allow couples to save enough money during this period to purchase their own apartment at a later stage.
Another cause of rising housing prices in Israel, according to Yacimovich's plan, is the lack of government supervision of the rental housing market. This causes young couples to buy apartments later, thereby increasing in housing prices. Therefore, Yacimovich's housing plan proposes to regulate renter-landlord relationships by law, appoint a rental commissioner to rule on disputes and establish an apparatus to supervise rent hikes.
Click the alert icon to follow topics:
SUBSCRIBERS JOIN THE CONVERSATION FASTER
Automatic approval of subscriber comments.

NOW: 40% OFF
ICYMI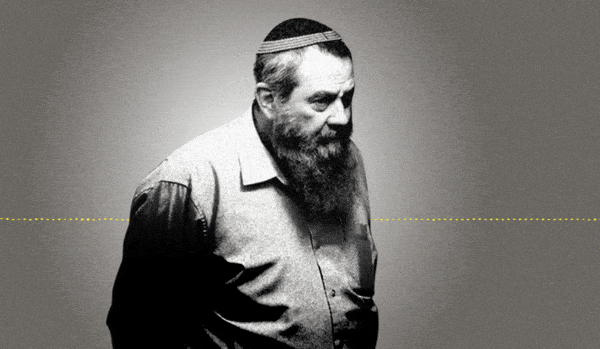 Jewish Law Above All: Recordings Reveal Far-right MK's Plan to Turn Israel Into Theocracy
Why I'm Turning My Back on My Jewish Identity
Down and Out: Why These New Immigrants Ended Up Leaving Israel
The Reality Behind 'The White Lotus' Sex Work Fantasy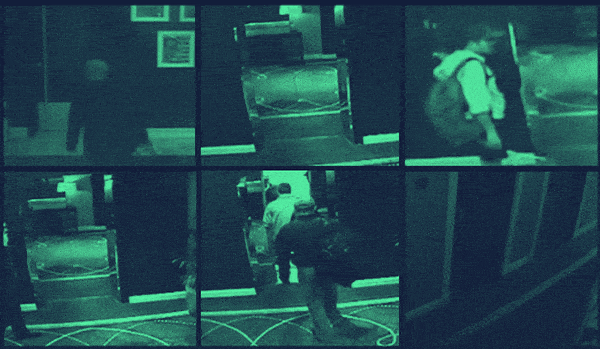 This 'Dystopian' Cyber Firm Could Have Saved Mossad Assassins From Exposure
Comeback Kid: How Netanyahu Took Back Power After 18 Months in Exile